Ahead of tonight's derby between AC Milan and Inter, fans and pundits are frantically trying to work out which team might have the edge based on how the season has gone so far.
Thanks to the excellent Burak Manap on Twitter, we can bring a comparison of each of the major areas so far this season. Inter average higher in terms of shots, shots on target and expected goals per 90 minutes in Serie A so far this season, but that is where their success ends.
Milan rank higher when it comes to defensive challenges, defensive challenges won, attacking challenges, tackles and successful tackles, showing they emerge better in the more physical stats.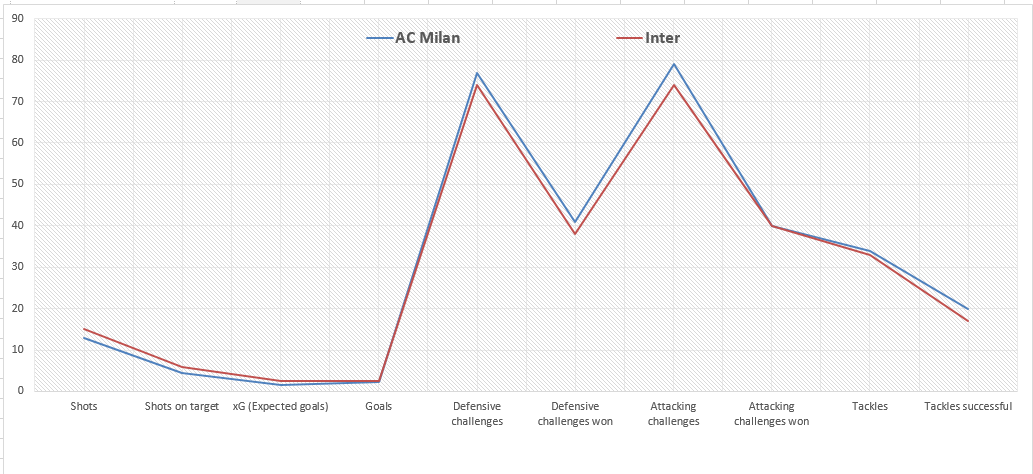 We can also bring a map of Milan's shot so far this season as well, which reveals that the Rossoneri have taken 57 shots from inside the area with 49% on target, 54 from just outside the box with 26% on target and 33 from distance with just 21% on target.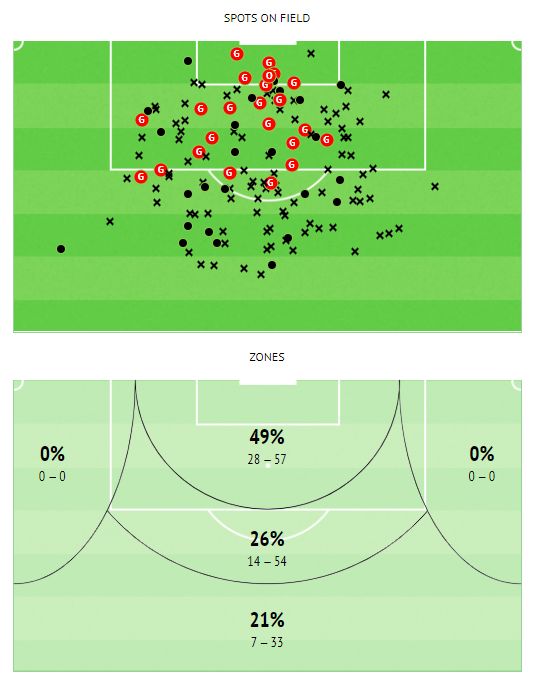 In terms of where the shots that were on target were placed in relation to the goal, 22 were in the top left corner with 5 of them going in, 17 in the top right with 4 going in, 14 in the bottom left with 5 going in, 19 in the bottom right with 4 going in and a surprise 6 of 19 going in bottom middle.