When good is just not enough? Is a good movie or book remembered when placed in the ranks of great ones. Who remembers second place? 
Such might be the case for Milan's Paraguayan centre-back Gustavo Gomez; he's just not been good enough to give Montella any sort of headache.
Thus far he has played 13 competitive games for Milan, frankly not a bad amount for his debut season and his performances likewise have been a mixed bag. However, it is just not enough for a team who is chasing a European spot. Aside from his obvious skill set, many believe he is still getting accustomed to the tactical demands of Serie A football.
Gomez is naturally a very solid defender, he is hard tackling and extremely gritty. Aerially he one of Milan's best, however with the ball at his feet his flaws have been noticeable.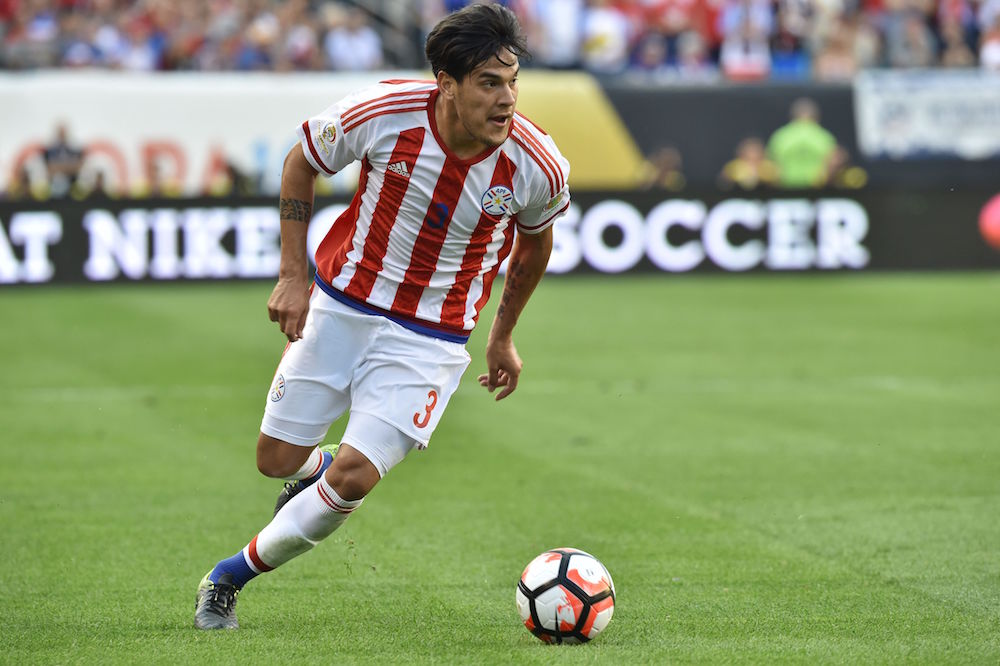 In European football, decisions must be made quickly, as pressure from opposing attackers is the new in-thing. The unfortunate thing is that this has been Gomez' weak point, additionally Milan's new philosophy and playing style leans largely towards ball retention; one glaring shortcoming of Gomez's game.
One positive note for the 23-year-old from San Juan Bautista is that his tenacious and brave qualities have been noticed by both fans and pundits, while most agree that he has the qualities to be an exceptional defender and that he just lacks the gracefulness of the modern style of defender.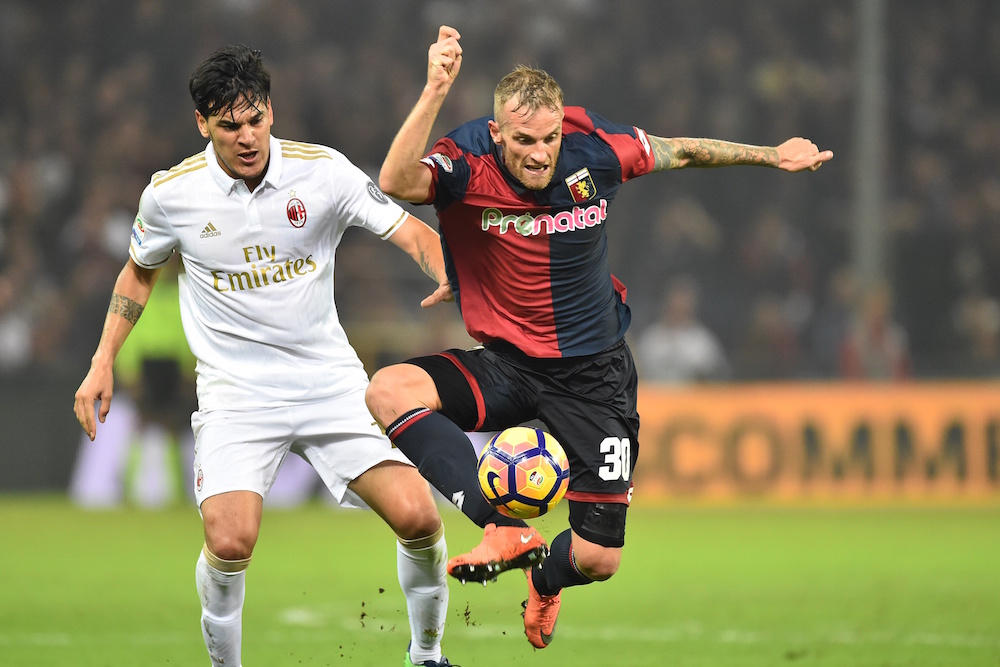 Players like Alessio Romagnoli, Leonardo Bonucci and David Luiz all have great passing skill, and the level of wit to shine in the modern game. Today's game requires defenders to be the first line of creativity for some teams based on the system deployed.
This lack of playing time can be viewed as a transitional period for the young defender, who can mature into a quality centre back with the right attitude and guidance.
At 23 he has loads of time to be sculpted into the player most believe and hope he can be.