It's been nearly a month since Montella last guided his Milan team to a victory.
The last three points that the Rossoneri collected came at the expense of Rijeka on the 28th of September in a 3-2 home match in the Europa League. The last Serie A triumph came eight days prior as Milan beat SPAL 2-0, also at the San Siro.
With that being said, it is obvious to say Milan have failed to live up to preseason expectations, with the newly revamped squad. Montella did wonderfully to lead Milan back into Europe last season, without any top players at his disposal. This season, however, the former Roma hit-man has done significantly worse with a much better team so far this campaign. Who is to blame for this early season capitulation?
The answer is simple; Montella is the problem. If Milan want to achieve their objective of reaching Europe's elite, in the Champions League, they must sack Montella.
Montella has said that the players need better chemistry, but that isn't true at all. These players have been together since the summer and we started our season nearly a month before other teams due to the preliminary rounds of the Europa League against Craiova.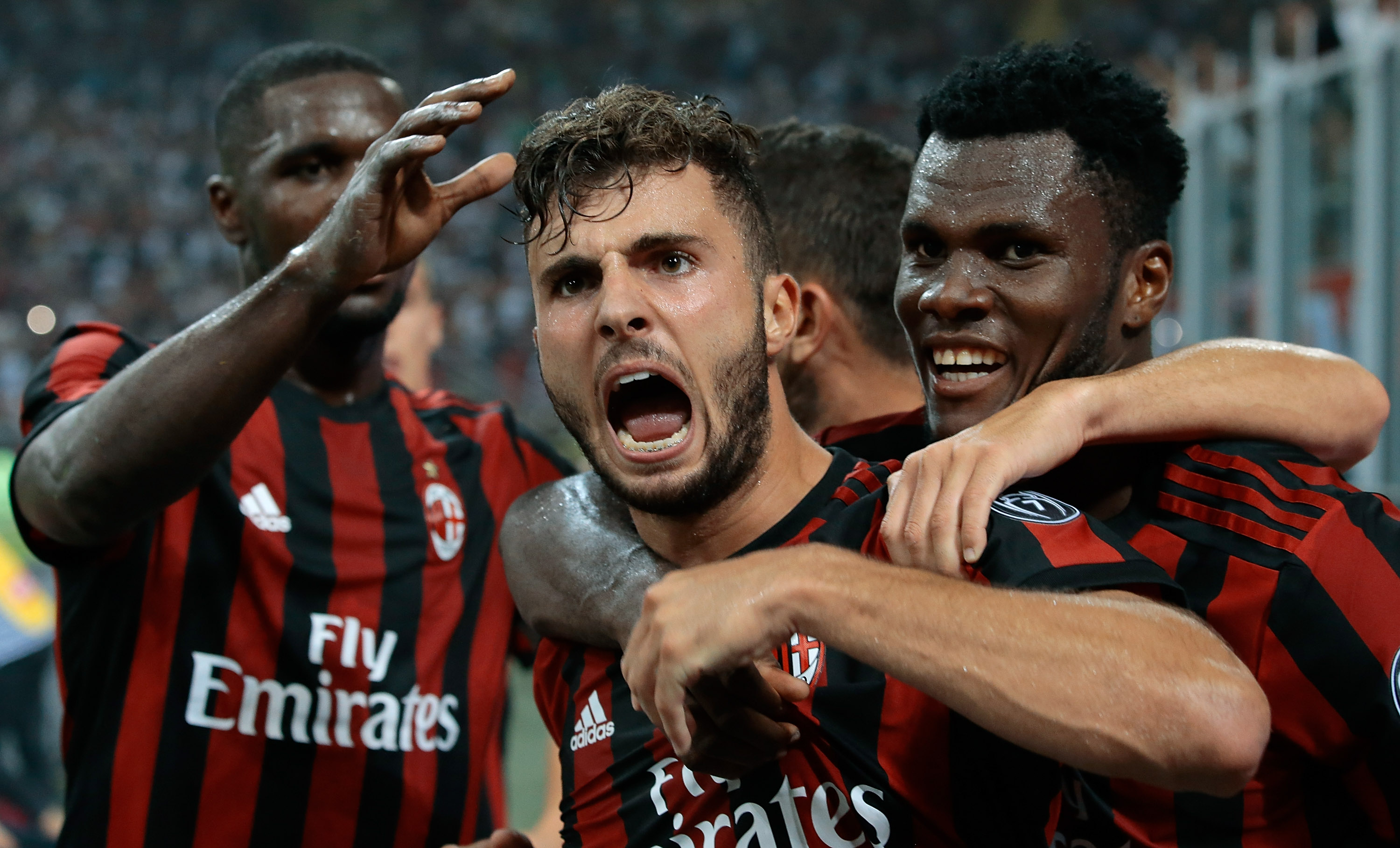 Milan have some appalling results, but even worse performances in some of these matches.
Lazio 4-1 Milan
Sampdoria 2-0 Milan
Milan 0-2 Roma
Inter 3-2 Milan
Milan 0-0 AEK Athens
Milan 0-0 Genoa
Those results have all come within the last five weeks, and then there are the awful performances in which Milan did come away with the win.
Milan 2-1 Cagliari
Milan 2-1 Udinese
Milan 2-0 SPAL
Milan 3-2 Rijeka
Milan nearly collapsed in the dying embers of the match against the Croats as they conceded twice in the last five minutes before Cutrone scoring the winning goal with virtually the last touch of the match. That is just one example why Montella and his constant change of formation doesn't help one bit.
Montella's Lineup 
For the majority of last season, Milan played in a 4-3-3 system until the last few matchdays where a 3-5-2 was used. So, unsurprisingly, 4-3-3 was the go-to for the start of the season, however, once Milan were rocked at the Stadio Olimpico by capital outfit Lazio, Montella decided it would be best to scrap that formation in favour of a 3-5-2. Initially, it seemed like a stroke of genius from the manager as Milan ran rampant against Austria Vienna with a dominant 5-1 victory in the Austrian capital.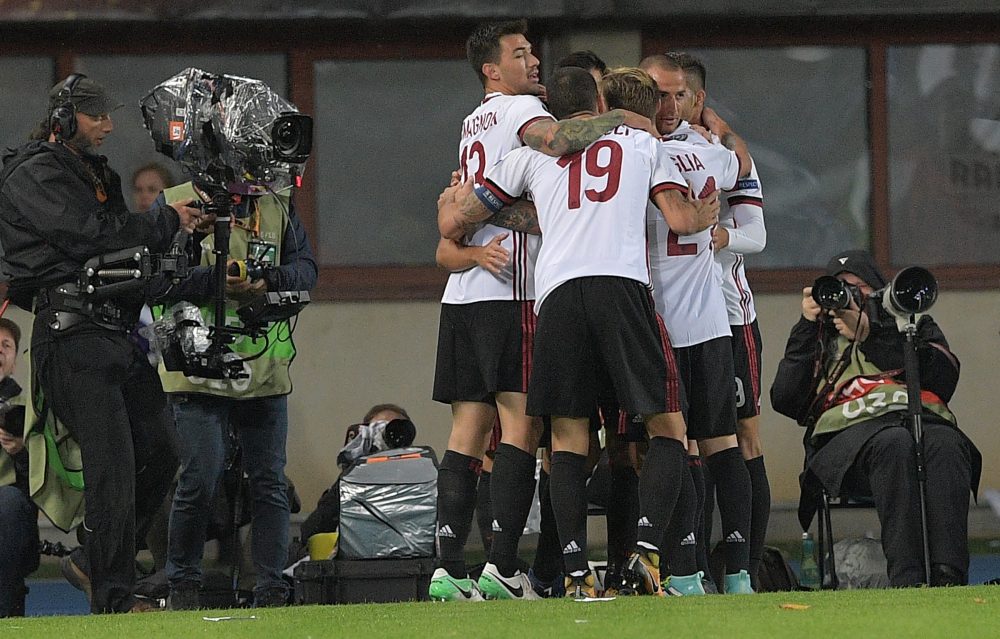 It wasn't to last, because Vincenzo refused to pair two natural strikers up top in favor of Suso playing as a Second Striker and continuously not playing Andre Silva in Serie A. Suso was unable to play the position that was asked of him, as the Spaniard loves to cut in from the right-hand side onto his left foot, and playing centrally neutralized his threat.
After the dismal defeat at the hands of Sampdoria, Suso was dropped from a position which was obvious after the first fifteen minutes he couldn't play. Milan managed no shots on target in that match, and criticism started as some fans called for Montella to be sacked. Fans even began to want the 3-5-2 system to be discarded as Milan's two best players last season, Bonaventura and Suso couldn't find a way into the starting lineup, as neither of their natural positions are present in the formation.
In the derby, it was, for me the most prime example yet of Montella getting a Starting XI incorrect. With Croatian international Nikola Kalinic missing through injury, Montella, who was sitting on a hot-seat, decided to start Suso with Andre Silva up top which looked like a 3-5-1-1.
However, it wasn't as Suso lined up with Portuguese international Andre Silva in a two-man strike force. Suso started on the left-hand side of the two strikers which was an awful decision. At the break, Kessie was subbed off for Cutrone which moved Suso to the right-sided central midfield position where the Ivorian was before.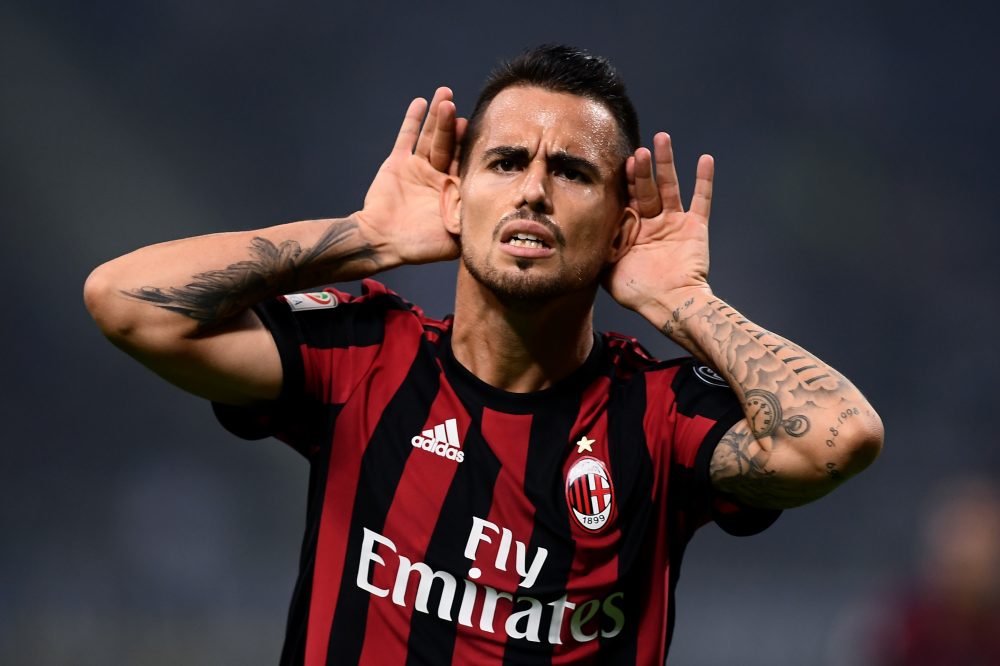 Suso ended up scoring from the position, but Montella continued to change the formation, to a 4-4-2 this time when Locatelli replaced Romagnoli. That had Suso and Bonaventura flank the midfield with Musacchio partnering Bonucci in the centre of the back-line and Rodriguez and Borini playing as fullbacks. Fabio Borini. A striker/winger, playing as a fullback. That says it all really. Montella has lost the plot and doesn't play players in their correct positions and insists on a formation which doesn't work.
A few days ago, against AEK Athens the team-sheet listed the formation as a 3-5-2, however, it was much more of a 4-4-2. Locatelli partnered Calhanoglu in the centre of the park in a rather nonfunctional midfield for il Diavolo. 
In the match against Genoa, Montella opted for another new formation, this time a 3-4-2-1. In short, it didn't work. Milan drew yet again at home to struggling Genoa 0-0. After Bonucci being sent off, which cannot be an alibi as it was one the worst technical displays yet, Milan did absolutely nothing to seeming try and get the three points.
These players can't keep changing formations and positions on the field; they will get confused and don't know who is supposed to be where not just position wise but because the players do not keep their spots in the lineup, they aren't sure of which teammates they are dealing with.
TACTICS
Every single time Milan take to the pitch, they seem to waste the first half of the match. There is no urgency from the players whatsoever and they do not show up the second half.
After the defeat to Sampdoria, Montella fired the fitness coach, Emanuele Mara. Yet, that sacking just proved to be a scapegoat for a much bigger problem as Milan haven't improved much since that match in Genoa.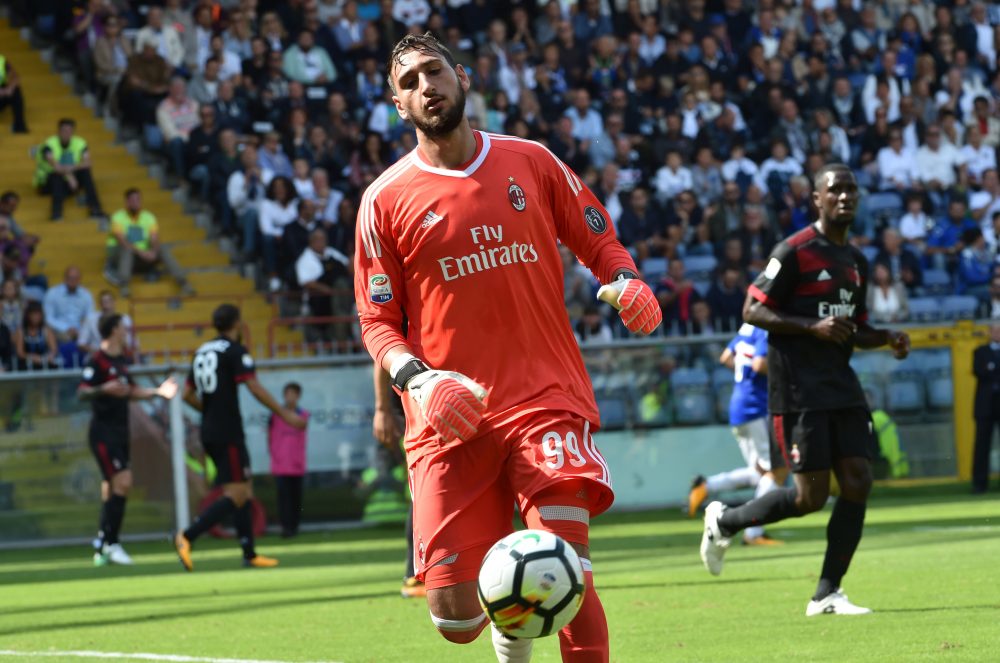 Montella insists on playing out from the back, even when under pressure and it has nearly been suicidal. As we saw against AEK, Donnrumma should've just cleared as there was pressure arriving on Musacchio, yet the young goalkeeper played the pass and the centre back was dispossessed which nearly ended with the Greeks taking the lead.
Milan continually hold more ball possession in the match than their opponents but do nothing with it. Most passes are not forward ones and the Rossoneri do not create many chances to score goals. Also, when they do create a chance, it is most likely missed as Milan do not have a great chance to conversion rate.
Montella does not get his men to play fun, attractive football either. Most of the goals Milan have scored this season have come from set pieces or are just well worked individual goals, not ones that have to do with Montella instructing the players how to play which results in goals for Milan.
If somebody told me at the start of the season that last years defence of Abate, Paletta, Romagnoli, and De Sciglio would be better than Musacchio, Bonucci, and Romagnoli I would've laughed you out of town. Yet, so far, that seems to be the case.
Musacchio is the only defender who's turned up for the most part and Bonucci hasn't lived up to the star signing bidding he was supposed to.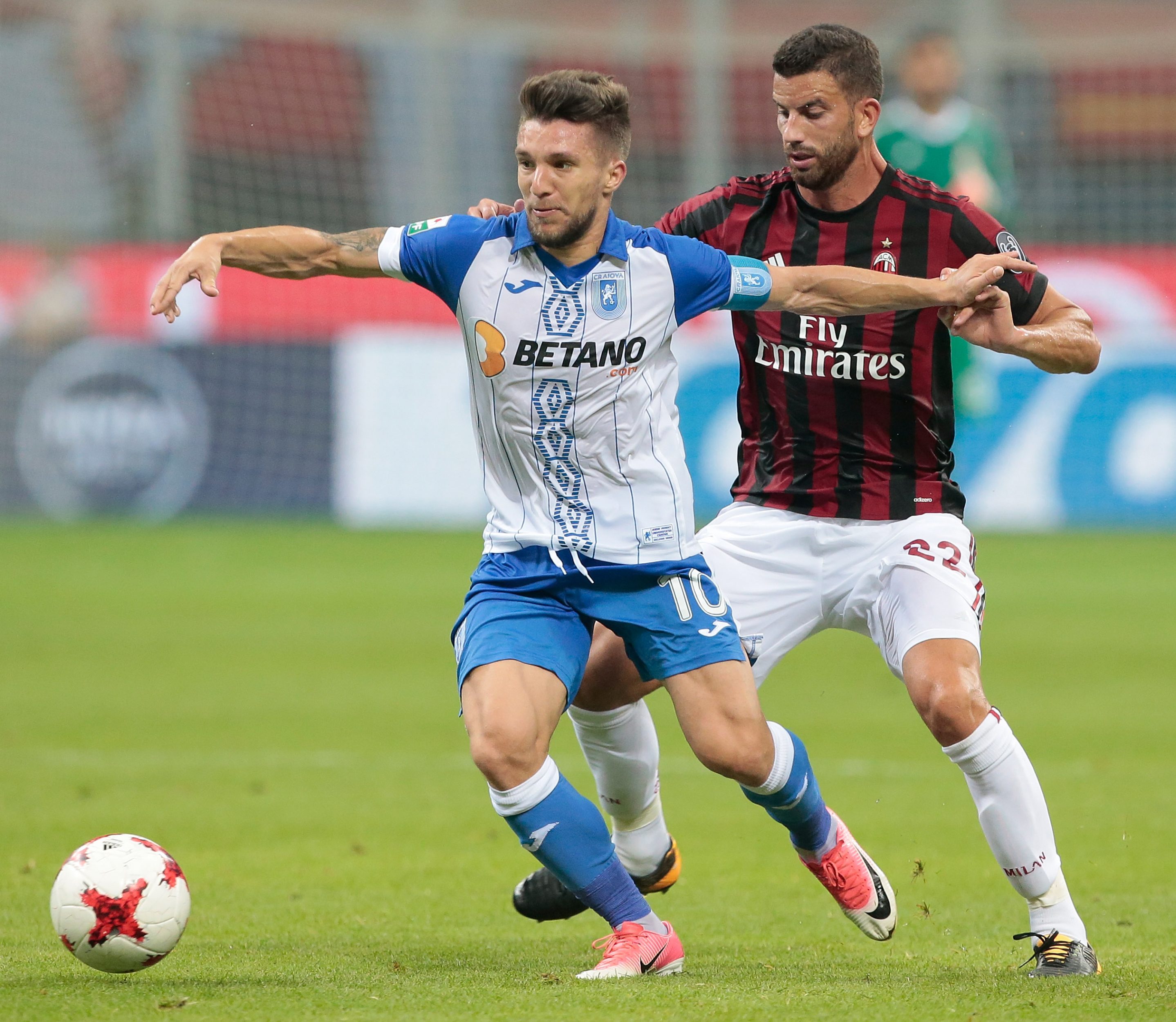 The ex-Juventus man has been sub-par since his arrival, but some of the criticism has been unjust, Montella has tried to play Bonucci in a bit more of a playmaking role since the midfield hasn't been able to create chances for the team, which causes him to be too far up the pitch and leave the other two center backs exposed. It's another one of Montella's tactics which he has gotten wrong but he continues to deploy it game after game.
REPLACEMENT
When you sack a manager, it is obvious that you need to hire a new one. If Montella was to leave, Calciomercato reports that Walter Mazzarri would take charge of Milan until the end of the season.
As a Milan fan, either Ancelotti or Conte are the dream coaches, but the latter currently is employed by Chelsea and Carletto has said that he would like to take the rest of the season off after being fired by German champions Bayern Munich.
Realistically the three or four top choices to take the Rossoneri hot seat are Luis Enrique, Mazzarri, Paulo Sousa, or primavera head coach, Gennaro Gattuso.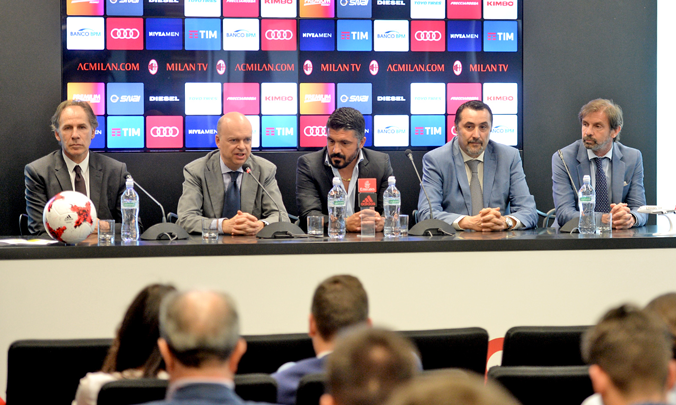 At the moment, you would have to say the favourite to take over is Gattuso as since the red and black legend has taken over the youth team, he's done relatively well, however, promoting youth coaches doesn't always work out as we saw with Inzaghi and Brocchi.
Either one of the two foreigners is the best option in my opinion – Luis Enrique or Sousa. Both the ex-Barcelona and Fiorentina bosses have experience in Italy as the Spaniard has managed Roma before. Enrique recently led Barcelona to a treble-winning season in 2015, while Sousa hasn't done that he played very, very attractive football at Fiorentina while achieving good results without a top team by any stretch of the imagination.
VERDICT
Montella should be sacked as soon as possible, for the greater good of the club. The longer he stays at Milan, the more we will decline and our season will be over before it even got started.
Let us know what you think – should Montella be fired, or hold onto his job? Who should replace Vincenzo?