Sergio Barila has reaffirmed Carlos Bacca's commitment to AC Milan despite numerous offers from 'big European clubs' and China.
Bacca has been linked with a Serie A exit since the summer, with interest from West Ham, PSG, China and former club Sevilla all reported.
However, Barila told Spanish station Radio Crc: "Bacca has always chosen Milan despite the many offers coming in from big European clubs.
"Offers from China? Yes, I can confirm them and they were very financially lucrative, hard to refuse.
But when there's a negotiation there are three parties: the two clubs and the player; and Bacca never looks for money."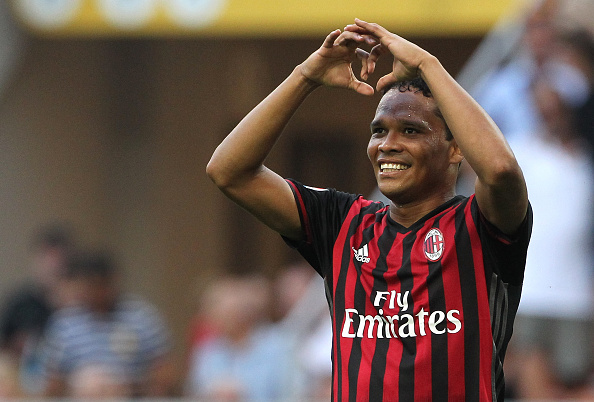 This comes in the wake of numerous reports that the striker was linked to West Ham United in the summer, with Chinese Super League sides Tianjin Quanjian, Guangzhou Evergrande and Shanghai Shenhua also vying to secure his services for €30million.
Bacca has since responded to these rumours by cutting his holiday short to impress Vicenzo Montella.
"He's always been calm, he's trained the way a professional should always do," Barila added.
Looking forward to Milan's clash with Napoli, Bacca's agent also responded to questions on Bacca's playing time.
"Napoli? You have to understand that it's difficult for me to answer such delicate question. All I'll say is that if a club wants a player who scores a lot of goals, it's hard not to think of Bacca."