AC Milan striker Gonzalo Higuain has insisted he will make it up to his team-mates and fans following his suspension.
Higuain was sent off during Milan's 2-0 defeat against Juventus prior to the international break.
He is however expected to return to the starting line-up for the Rossoneri's Europa League clash with Dudelange on Thursday.
"It's a football match, where a win would be important for our confidence and us to take a step forward in the Europa League," he told Sky Sport Italia.
"Being out of the picture isn't good for me. I really want to play and help Milan meet their objectives.
"I tried to get it halved [the ban], but unfortunately going to explain what happened in the game didn't help. They have the power to make decisions and they made their decision.
"They say I'm sick, angry and nervous, but what interests me is what I feel, the coach and the club.
"I was wrong, I didn't give a nice account of myself to anyone, neither to the team, the coach nor the club," the Argentine continued.
"It won't happen again, but now let's look ahead: we have a very important December ahead of us.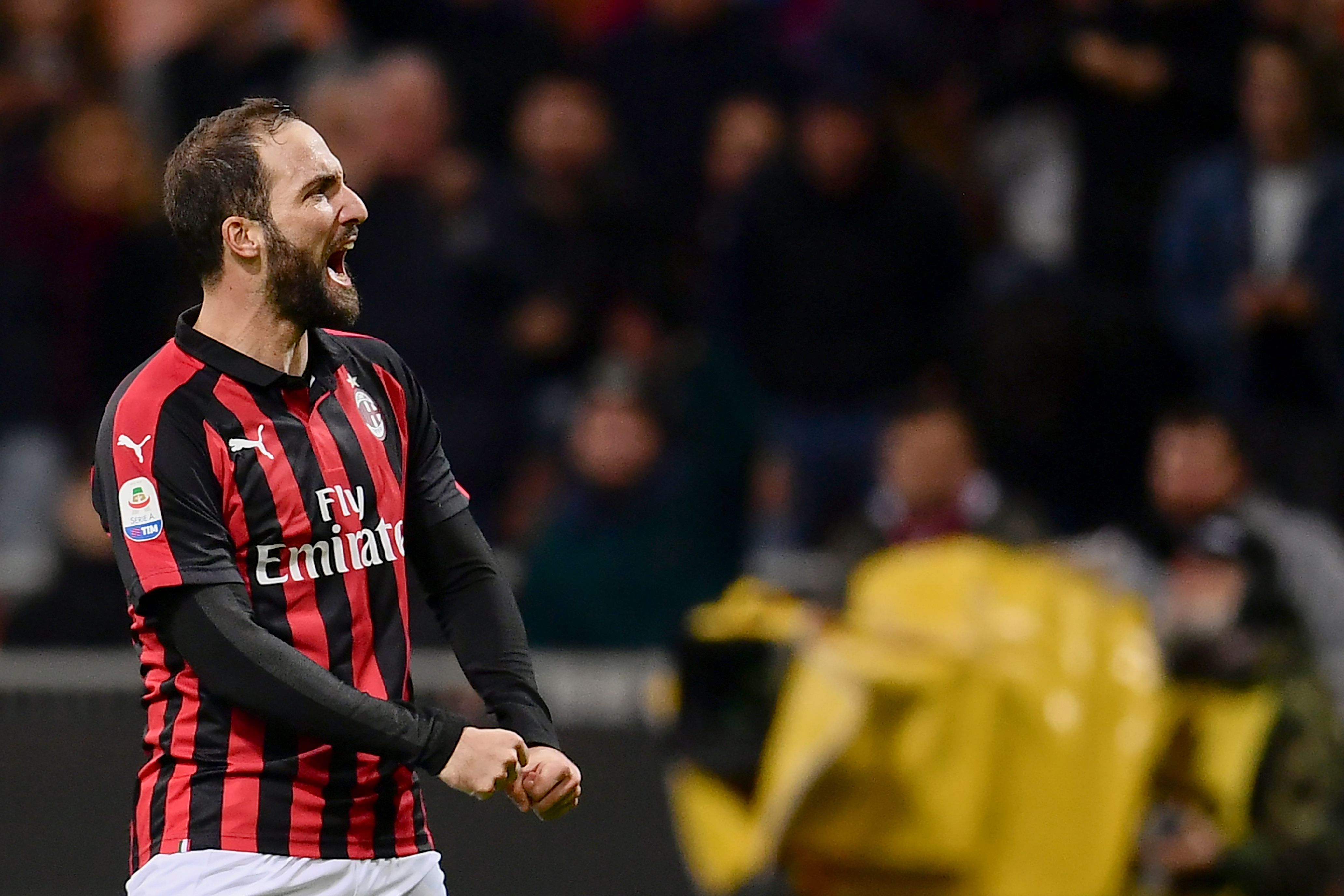 "My personal redemption? Everyone can think what they like, but I've been in Europe for 13 years so I'm not looking for redemption.
"I just want to show I've learned from my mistake against Juventus and that the club weren't wrong to focus on me. I've never felt any lack of confidence from them.
"I want to give everything I possibly can. Injuries and mistakes against Juventus aside, I can give a lot more to Milan and I want to give a lot more.
"What do I want to give to Milan? Scoring as many goals as possible. It's the thing I love doing most."
Higuain also endorsed the idea of a return to the club for Zlatan Ibrahimovic, amid reports he could join Milan in January.
"He's a great player and having players with his mentality is always a good thing.