Gonzalo Higuain's press conference was held today at Casa Milan. The 30-year-old striker showed his willingness to work hard to achieve big goals for the Rossoneri this season as he was presented as Milan's newest addition.
"First of all, I'd like to thank Milan for the big effort they made to sign me, the project they have come up with is very exciting for me. I wish to repay the faith they have put in me," Higuain told the press.
"I'm joining a team with an important history. I'm grateful for all the efforts they made to bring me here. The fans deserve to see the club back at the top.
"Leonardo was a key part of my signing for Milan. He convinced me with his confidence, that was one of the main reasons for me to sign. I'm very grateful for that. and I am grateful to Elliott as well, for what they're doing to bring Milan back to the top.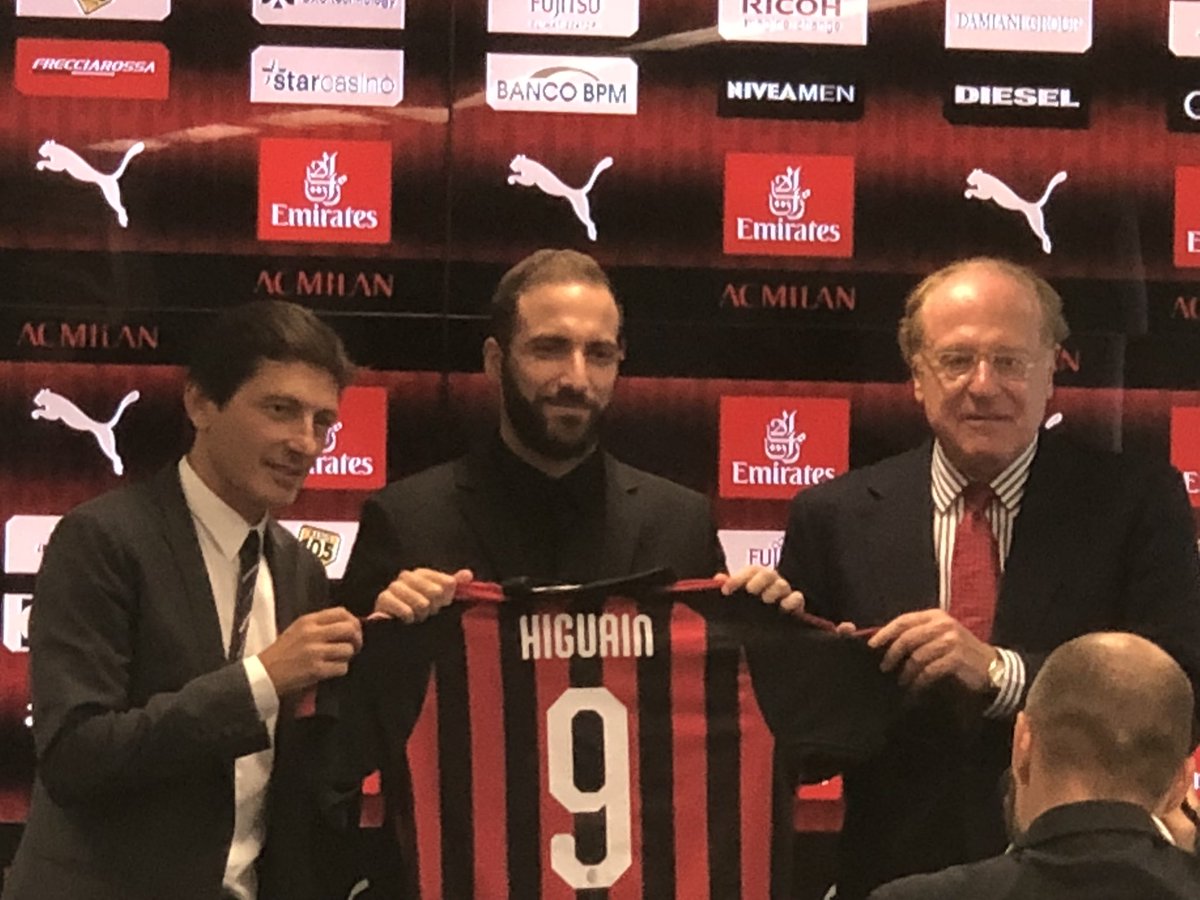 "I'd like to thank the Juventus fans. I have spent great times there, Allegri was a great coach, we've had our differences but that's not the reason I decided to join Milan, the project is what convinced me.
"As I said, Leonardo convinced me, I have a lot of faith in Milan's team. I was very impressed in the way they played last year. I am used to play in teams that play to win and now the challenge is to bring Milan back to challenging for the title, we share the same challenge and I am happy to be involved.
"I think there are shirt numbers that are quite heavy to wear. I am proud to wear the number 9. Now I have to prove that they made the right choice.
"The important thing is to believe. If we believe we can do great things and we will achieve our objectives. Of course there are a lot of teams that are also determined but if we believe we can win big, then we can achieve great things.
"Sarri? I have great respect for him. But at Chelsea only he wanted me. Here at Milan, everyone wanted me. It is always a great feeling when everyone at the club wants you to sign. I firmly believe this is a team that with hard work can achieve great things.
"Milan's training facilities have impressed me the most. It has an incredible history, many great players have played here, just being there gave me goosebumps. Lucas [Biglia] is a good friend of mine, he shares my conviction that we can do really well.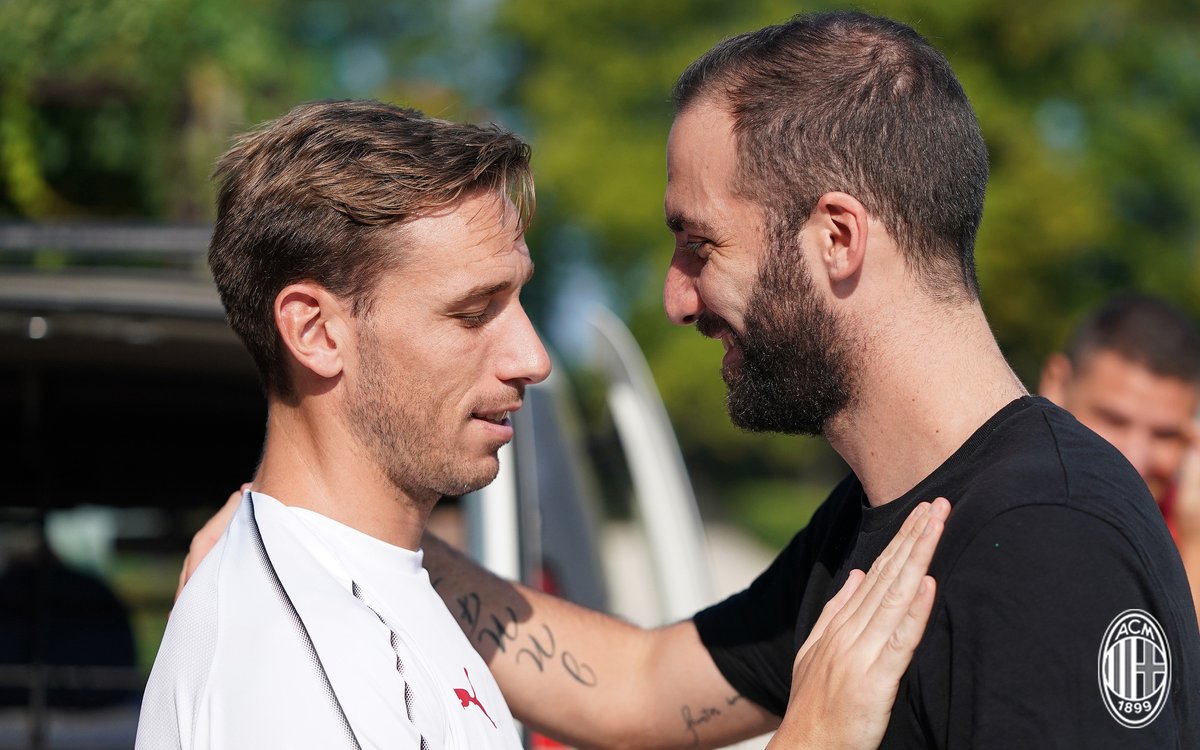 "Not playing with Ronaldo? I have already played with Ronaldo, I am looking forward to this new challenge. There are no regrets. I believe this team can do well, but we need to work really hard.
"On a personal level, I want to bring Milan back to the spot it deserves to be in. I want to score a lot. For that I need to work hard and so does the team and we need to be confident in our abilities.
"I think we have a great attack, the players have characteristics I really like, that is one of the reasons I decided to come. Cutrone is a young lad, but with great desire to improve which makes me happy because there will be a competition for the striker role.
"Me being the star of the club? The team is the star. One player cannot make the difference, everyone at the club is important. Like any player here. I am here to help Milan to get back to where the club belongs. I want to help the team to improve.
"Hard feelings towards Juventus? I have no regrets, we won two trophies, I had excellent teammates. the club decided I had no place there anymore, but I am very grateful to them.
"What we spoke about with Gattuso? That stays between us. I am very curious about the entire team. I believe the characteristics of the team are complementary to my own. now we need to prove it on the field.
"The Europa League? The goal is to go as far as possible in the competition, winning it would obviously be great. A team like Milan should always aim to reach the end of the competition. Hopefully, we will achieve that.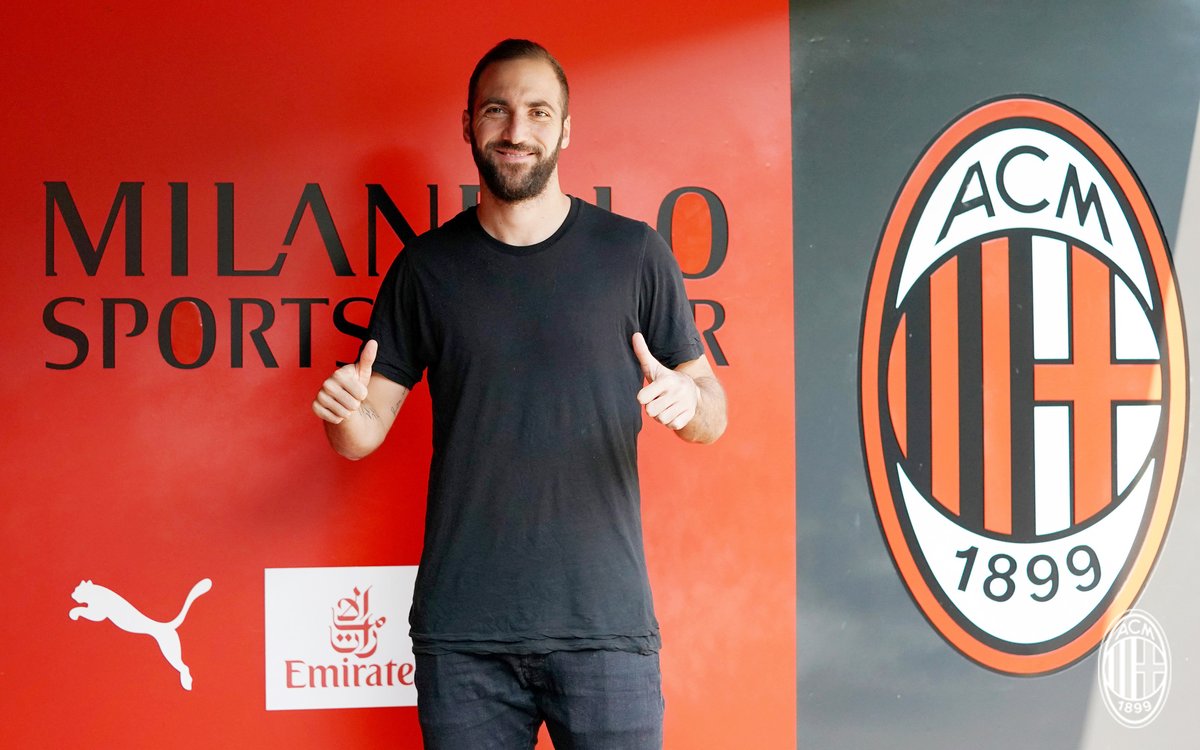 "Outside Milan is one of the greatest club in the world, but inside it is so much more. Once you are a part of Milan you realize how great this club is, how everyone in the club is so passionate. Any player would be happy to play for Milan.
"Facing Real Madrid? My debut will come when the coach decides, I am working hard to be ready. It will take me some time to settle in, but I will do my best to be ready in time.
"Ruud van Nistelrooy? I met him when I was 18. He was a beast. Having him on the same team was great. Unfortunately, he suffered a serious injury. Any time I had a goal drought he would call me to tell me that all it would take is to score one goal, then everything would comeback to normal. I owe him a lot," the Argentinian concluded.