While our beloved team is fighting for Champions League football on the pitch, Leonardo and co. are working on bringing quality signing in the summer with many rumours flying around.
The transfer window is an interesting topic all year round and there is no end to the discussion between people about which players their club should sign, and Milan are no different in this respect.
After drawing 1-1 with Udinese on Tuesday night, one of the positive things we have learned out of the game was that Piatek and Cutrone could co-exist on the field and they have good chemistry between them.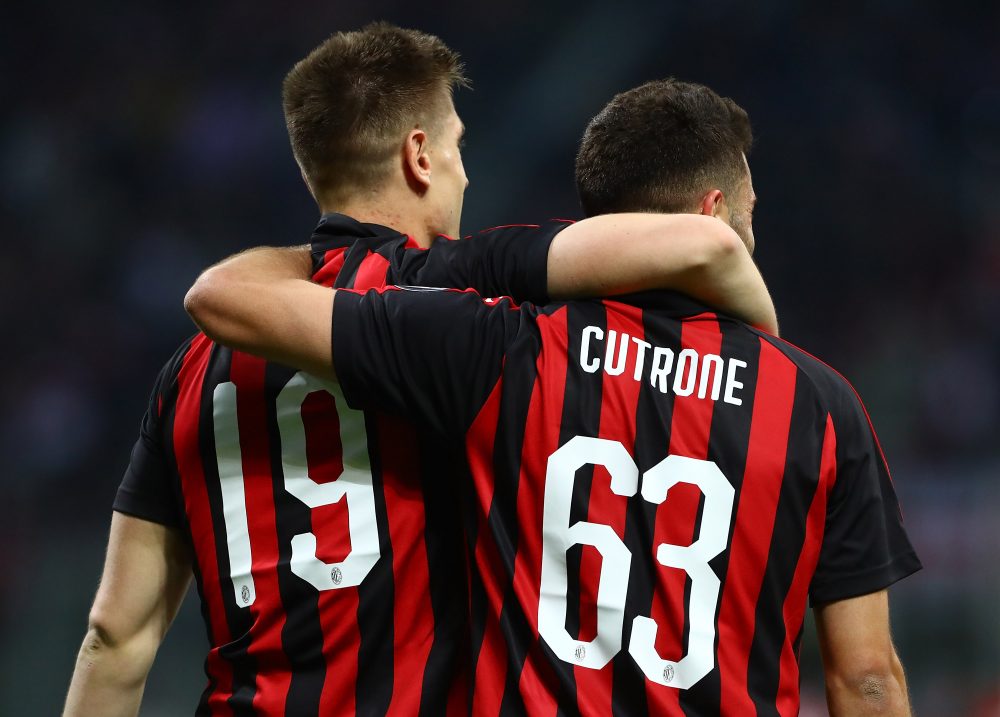 In addition to that, the transfer suggested below will be to fit the 4-3-3 and 4-3-1-2 formations, so the team have options to rotate throughout the season.
Currently, Milan is in a race with Inter, Lazio and Roma for two Champions League spots as the Rossoneri and Biancocelesti have the easier schedules. Thus, we will take the assumption that Milan qualifies for Champions League football as there is where hopefully the big transfers are and in case of failure the team would not change that much and to buy, Milan should sell, and it is a more complicated situation to cover.
We are going to split this into three sections, first of which will be the defence.
With Mattia Caldara expected to be fully fit and ready for next season, the long-awaited duo between him and captain Romagnoli should be finally formed.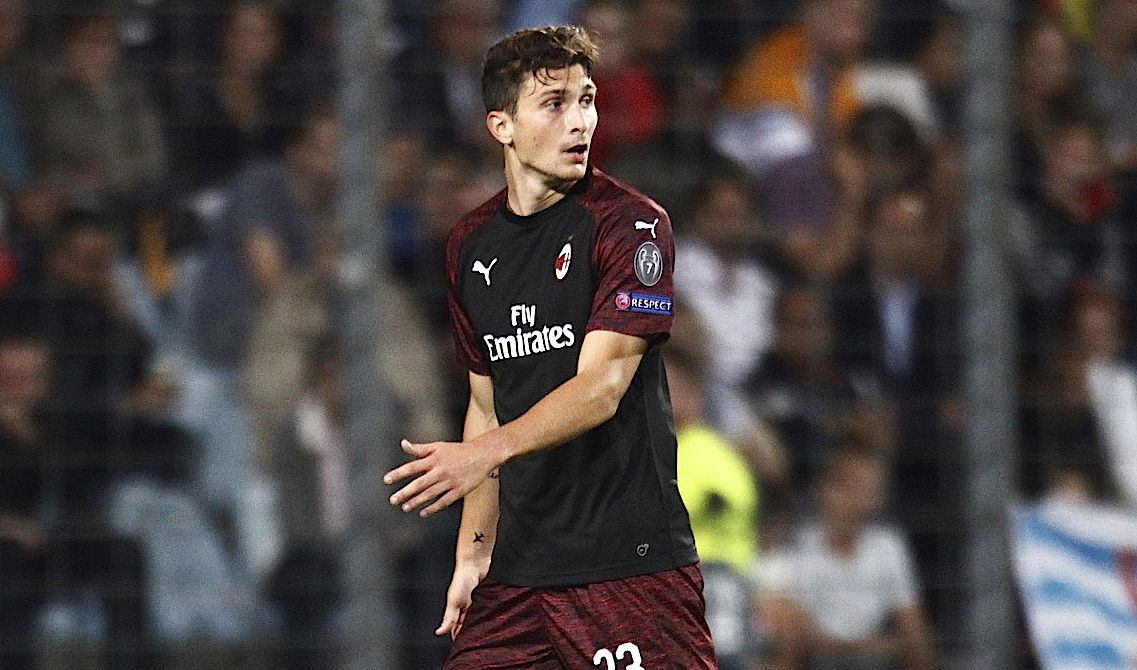 However, with the likely exit of Zapata, Milan would be left with only three central defenders, Musacchio included. In terms of youth options, the Rossoneri do have Tiago Djalo, playing for the Primavera, but he is still young so Leonardo could take a look at a well-known defender in the face of Thiago Silva.
The Brazilian is of course a former Milan player and has expressed his desire to return to the San Siro on several occasions. Currently, 34 years of age, Silva could be a perfect short term solution to provide depth and bring experience to our young squad, and he could be available for less than €10million due to his age.
Looking at the wing-back position, Calabria and Conti are two talented young players on the right side and Milan have that position occupied for the foreseeable future.
On the other hand, the left flank is where the troubles come. Rumours have suggested that Diego Laxalt will be sold at the end of the season and while Rodriguez is good on the ball, he does lack pace at times and is not your typical modern left-back. For the position though, we have not got many market rumours to work with, perhaps suggesting it is not an area of priority, but we will use a bit of imagination.
If Leonardo wants to make it pricier, he could turn his attention to Porto's Alex Telles, who would probably be a starter straight away as he is regarded as one of the best left-backs around, having 5 goals and eight assists in 41 games this season adding four man of the match awards to top it off.
However, should the team decides that Rodriguez is the main man and just a backup is needed, recent rumours have suggested Timothy Castange from Atalanta could be a target as he is having a good season with the Serie A side and is valued at 10 million by Transfermarkt.
Now, let's take a look at the midfield.
Giacomo Bonaventura should be fit for the next season and, to excuse the cliche, he will be like a new signing as he has been injured for half a year now.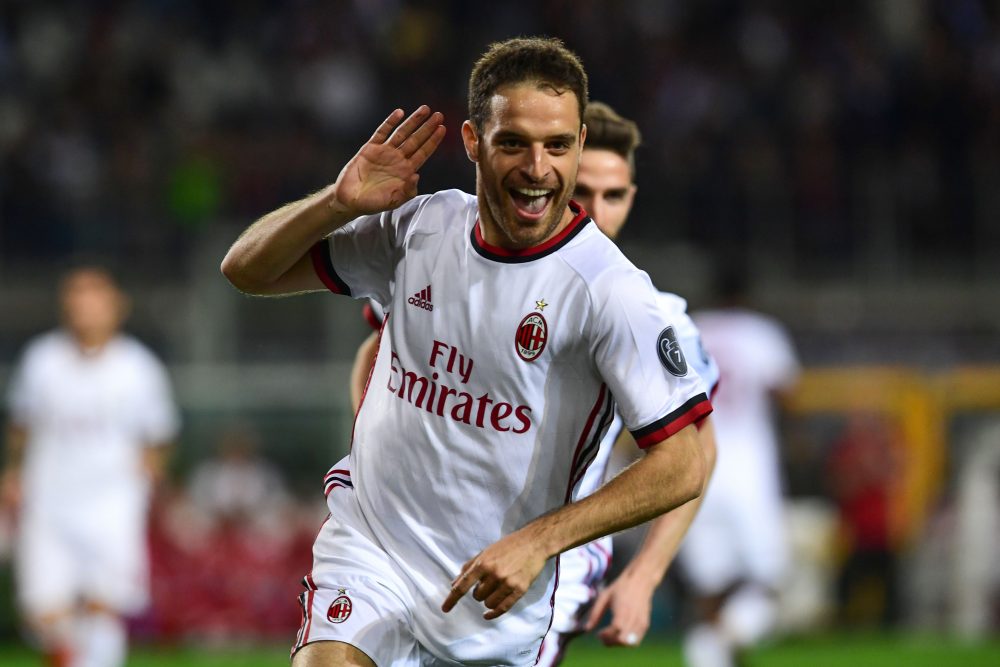 Bakayoko is another hot name for the Rossoneri. After his poor performances at the beginning, he has managed to find his form from his days at Monaco, making him an almost certain buy due to the €35m option built into his loan deal.
With the probable departures of Montolivo, Bertolacci and Mauri, the Rossoneri are left with Biglia, Bakayoko, Bonaventura, Paqueta and Kessie. Now, if Milan plays with a three man midfield, they will only need a man to rotate with Kessie, and they will have good depth on every position. However, let's make a brave prediction and say that Biglia and Kessie should be sold. The one to replace the Argentine could be Stefano Sensi from Sassuolo and Milan could use the money from Locatelli and Biglia's sales to fund the move for the Italian – who is having somewhat of a breakthrough season and has earned many comparisons with PSG's Marco Veratti.
Regarding the right side of the midfield, the Rossoneri could cash in around €40million if they manage to sell Kessie. A player that Leonardo has reportedly been chasing since last year is Lazio's Milinkovic-Savic. Even though his price would be lower this time around, he would still cost about €80million if not more as Lazio's president Lotito is a notoriously hard negotiator.
Another interesting name is that of Nicolo Barella, and that is precisely who Milan should look towards, as he is valued at a much more affordable €45million and is having a great season with Cagliari which has even seen called-up for the national team. The Italian starlet has managed three goals and two assists in 35 games for club and country this season.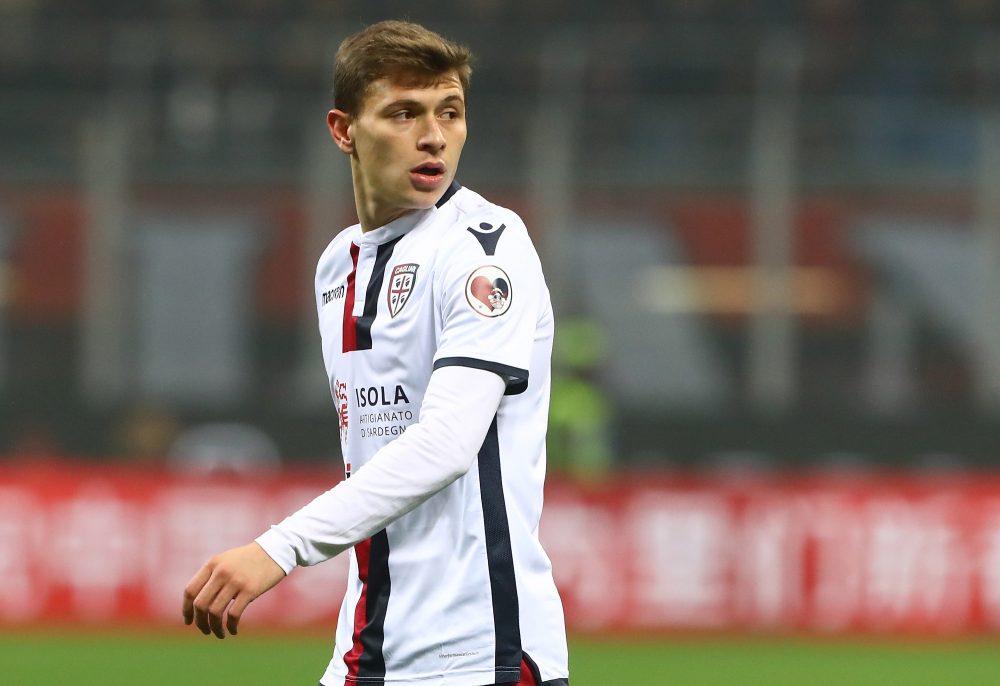 A backup for him could be another young Italian, regarded as a really promising player – Sandro Tonali. Having a great season with Brescia in Serie B, the youngster earned his first international call up at the age of eighteen and has excellent passing characteristic combined with physicality. That makes him a perfect fit for the midfield. He would cost around €20million, and on numerous occasions, he has expressed the desire to be coached by Gattuso and stated that he is a Milan fan.
On to the last and arguably most important part – the forwards.
Currently, Milan have only two natural strikers in their squad – Cutrone and Piatek. However it is the wide areas where reinforcements have been needed for a while, and that is exactly what Leonardo was searching for, but he failed to sign any winger in January.
On the left side, Borini and Calhanoglu tend to be the options, but the latter is more of an attacking midfielder rather than a winger. However, both should stay as Borini is very versatile and it feels like the only position he has not played in is the goalkeeper's spot. Same goes for Calhanoglu as he is not great on the wing but can rotate and move into the midfield when needed, and it is always good to have quality depth as that is key to be competitive for winning trophies.
On the right-hand side, we have got Suso and Castillejo. In this scenario, Suso is sold for €40million – as is Andre Silva, who will probably return from Sevilla after the season end and be sold for the same amount.
There are lots of rumours for the wing positions – such as Serge Gnabry, Everton, Memphis Depay, Federico Chiesa and Steven Bergwijn. Having the switch to a front two in mind, Depay would be the best option as he can play both on the left wing and as a centre-forward.
Recently, rumours about Brazil international, Everton Soares have heated up and Gremio have reportedly set their asking price at €40million. However, I would like to believe that Leonardo has Depay on his mind as the Dutchman is exactly what the club needs; a direct winger who is both a goal threat and a tricky, creative force.
The Lyon star man has eight goals and fourteen assists on his name for Lyon in 38 games this season. He is best in the league for key passes, averaging 3.2 per game, and has experience playing in front of over 80,000 people week-in week-out following his spell at Manchester United.
Discussing the right side, the most recent rumour is David Neres. The Brazilian did great against Real Madrid in the Champions League and has been called up for the national team. However, on the other hand we have another hot name – Federico Chiesa.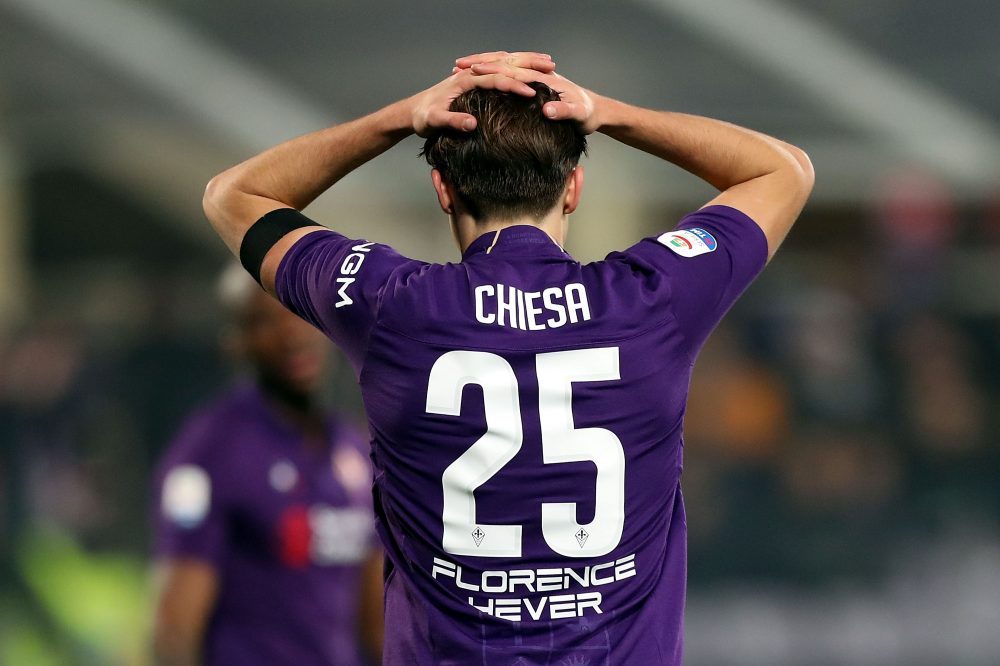 The Fiorentina man has been on fire this season having twelve goals and eight assists in 31 games for La Viola. Valued at around €50-60million, he may be the perfect fit for Milan's right wing as he is used to the league, is Italian and would link-up faster with most of the players, and has shown great promise.
If Milan manages to sign Depay that also means there is no need of a new attacker as he can play in that role and the Rossoneri could promote Tsadjout and Maldini from the Primavera, who could find some playing time as well.
The overlook