Being AC Milan supporters, many of us love and appreciate the club's rich history of players, and the trophies that have laden their careers.
In that history, some of us have been lucky enough to witness arguably the best defensive duo of all time: Franco Baresi, and Paolo Maldini. Together they made over 1,600 appearances for the club winning numerous titles, and leading the Rossoneri to previously untouched heights.
Baresi is without doubt one of the greatest captains who have worn the arm band for Milan. He started his Milan career with the youth team in 1972, where he played as a central defender for five years before moving to the senior team aged 17.
This is where his historic career really began to take flight, and Baresi would become part of the Milan rearguard for 20 seasons, seeing the team through into the new era under Italian media mogul and club president Silvio Berlusconi.
It is easy to forget that early on in his career the club had gone through some troubling times fighting for a place in Serie A due to a mixture of financial problems and lingering issues with the squad.
In his second season with the Rossoneri Baresi helped the team win their 10th Serie A title, but a dark time in the club's timeline was to follow. In the early 1980s Milan were relegated to Serie B for their part in the Totonero match-fixing scandal, but were instantly promoted back into Italy's top flight for the 1981-82 season. Following promotion, the team failed to stay in the top division and was once again relegated to Serie B.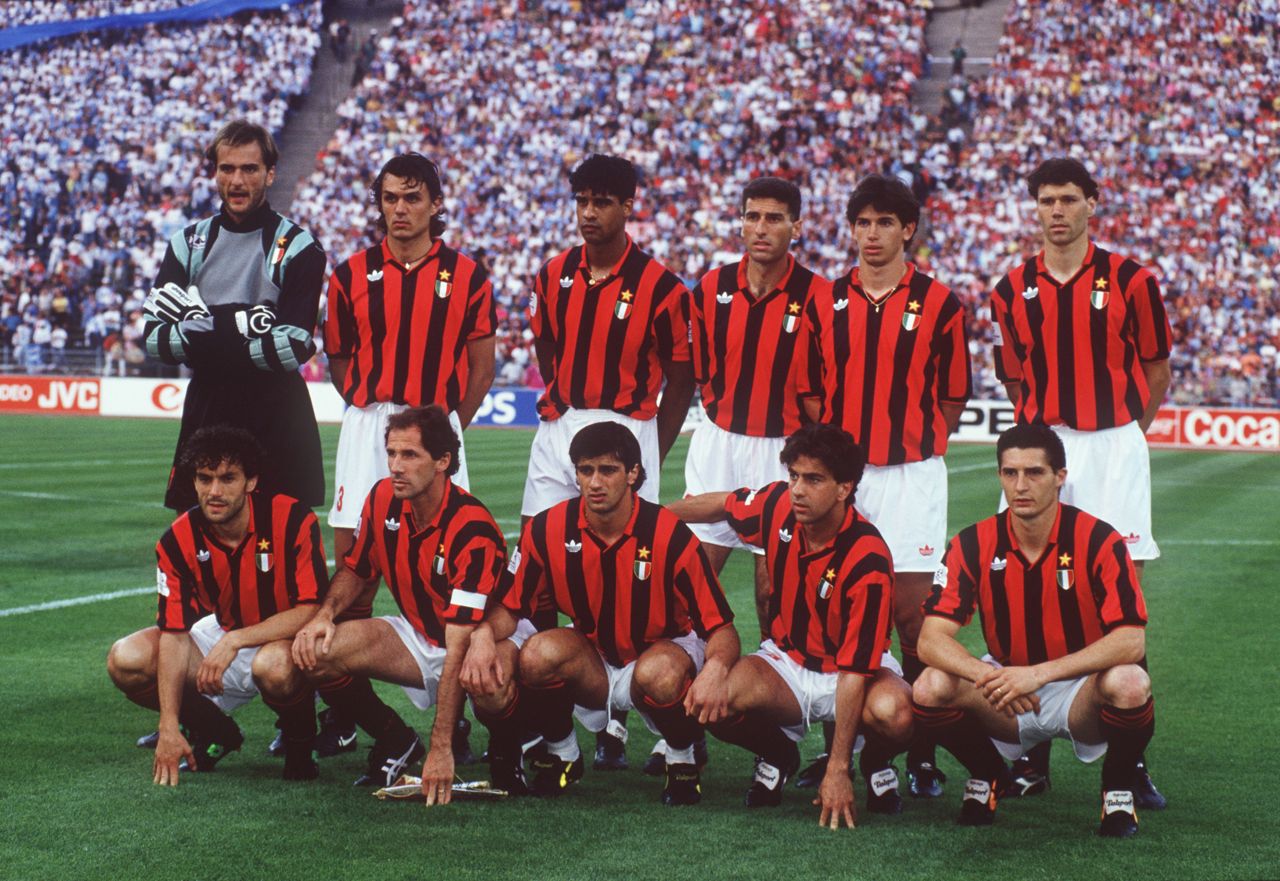 Franco was still beginning to attract a lot of attention across Europe for being part of the 1980 Italian national team squad that finished fourth-placed in the European Championships, as well as the 1982 World Cup winning team. As a true symbol of his loyalty though, he decided to stay with his boyhood club and become an icon and symbol for the future. His show of good faith would be rewarded, as the most successful period in the club's history would follow.
One AC Milan supporter claimed in 2002: "In my whole life i have never seen anyone like Baresi; he was just perfect, from skills to attitude on the match to the love and passion he gave to the team, the supporters, the management, and to his beloved team. It can't be described.
"I suggest that if you didn't see this legend play go out and buy some videos of him and you will surely be amazed. Currently there is no one even close to what he was like. Even Van Basten when he won the Ballon d'Or said that he thought Baresi was going to win it and was amazed that it came to him and not to el capitano."
"He would intercept passes, tackle, fall then recover the ball in seconds and start a counter attack that would help us score. Without baresi you could easily forget our golden years, in the 80s and 90s. Sure there were other legends, but his impact on the team overshadowed everyone."
Paolo Maldini entered the senior team in the 1985 season, which was the start of a storied 24-year career with the rossoneri. The iconic No.3 made his senior debut at the age of 16 against Udinese to replace an injured Sergio Battistini, but it was to be his only game of the 1985 season.
However, he then became somewhat of a permanent fixture in the starting 11 the following season at age 17; playing right-back before being moved to left-back because the ability with his left foot. Paolo was given the historic number 3 shirt, which was the same number that his father Cesare Maldini wore during his career with the club, and one which is now retired by the club unless his son Daniele makes the grade.
Sir Alex Ferguson revealed that he once tried to sign Paolo for Manchester United, but had no luck.
"I did try but, when I met his father [ex-coach Cesare], he was quite formidable," Ferguson said.
"I got a shake of the head and that was all. He said 'my grandfather is Milan, my father is Milan, I am Milan and my son is Milan – forget it!"
He continued: "I watched Milan in their quarter-final, second leg against Bayern Munich and Maldini went through the entire 90 minutes without tackling. That is an art and he is the master of it. He is a great player. You can't dismiss the sort of experience he has.
"The expectations of Milan mean he has to be at his top level all the time to be able to play at 38 because there is no way a club of that size can afford to carry someone simply because they have had a great past."
Maldini admitted he would not have left his beloved Milan" "The good part about it is that he [his father] has never talked to me about it. There was no chance though!"
With their home-grown an newly established back-line, Milan went on to become one of the most decorated clubs in the history of world football, and it started in the 1987 season under manager Arrigo Sacchi.
The first of many trophies that they won was the 1987-88 scudetto, the first in 9 years. During their title run, Milan only conceded 14 goals, possessing by far and away the best defense in Italy that season.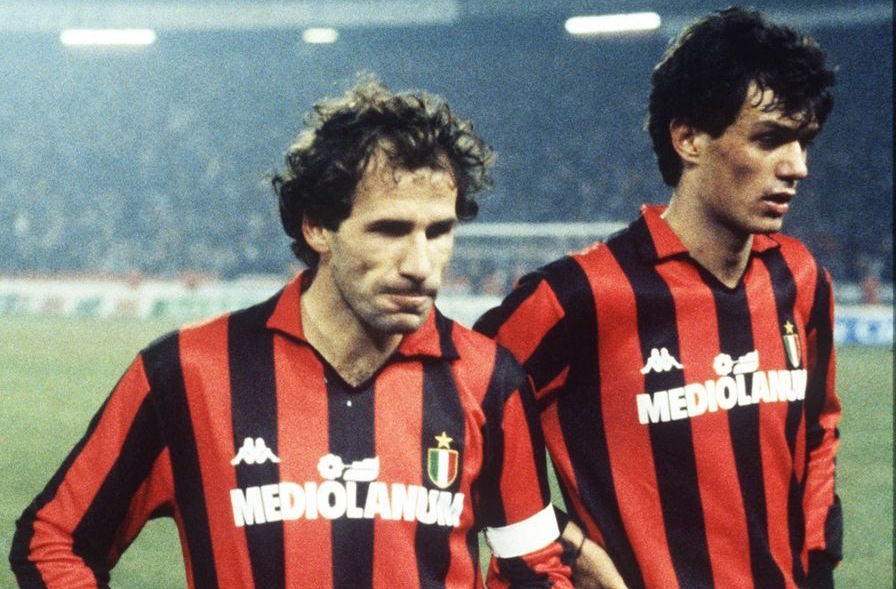 Following the 1988 season, Milan won the 88' Suppercopa, and back-to -back European championships in 1988-89 and 89-90, which was coupled with successive intercontinental cups in the 1989 and 1990 seasons. During the 1991-92 season, the team was immortalised as 'The Invincibles', going undefeated in their Scudetto winning season as part of a run that eventually stretched to 58 games without defeat.
Following their first three seasons together, Baresi and Maldini led the team to a total of five Scudettos, three Italian supper cups, one European cup (three total) and one UFEA Super Cup (three total).
Overall, the pair won 18 trophies in the 12 seasons that they played together – truly a testament to the dominance of the team and the time and an indication of just how strong the rearguard truly was.
Will we ever see another duo like #6 and #3?