Despite having their best Serie A campaign since 2012/13, AC Milan are heading into the summer with arguably the greatest deal of uncertainty in recent years.
The Rossoneri failed to qualify for the Champions League again this term, meaning that the club will spend its sixth season in a row outside Europe's elite club competition in 2019-20.
The wheels for a radical overhaul were set in motion on Tuesday, when the club confirmed that both head coach Gennaro Gattuso and sporting director Leonardo had terminated their contracts with the club.
Before we start delving through the agitating wilderness and what has led the club into such murky waters after a campaign of relative success, we must first begin with both reflection and appreciation.
Starting with Gattuso, who upon his appointment 18 months ago faced the very difficult task of turning around a sinking ship. He took over on 27 November 2017, with Milan in seventh place following a disappointing start to Vincenzo Montella's second season in charge.
In fittingly chaotic fashion, a dramatic 2-2 draw against Benevento started Gattuso's turbulent tenure, during which he handed the Serie A newcomers their first ever top-flight point in the process via a last-minute header from goalkeeper Alberto Brignoli. He turned doubters to believers and vice versa through the next few games, and that would very much be the theme of his time on the hotseat.
Rino was not held in the highest regard tactically – and rightly so at times – but he did not shy away from the challenge, and instantly set about instilling pride in the badge and a sense of belonging amongst a number of downtrodden individuals.
Fast forward to the present day, and even those who doubted him at every turn have been overcome by a sense of grief and mourning. This idea of a sacrifice for the greater good was banded around, as if Gattuso would eventually step aside and the reincarnation of a 40-year-old Arrigo Sacchi would take the helm. It is only now that we are beginning to see the flaws in the foundations of that argument, but more on that to come.
What Gattuso must be absolutely and non-conditionally commended for is how he conducted himself during his year-and-a-half in charge. He threw every single ounce of his effort into achieving the very best for his boyhood club, putting his own reputation on the line. Both his attitude and conduct were exemplary throughout, which is a perfect indictment of him as a man.
Even the questionable player-management decisions he made throughout the season via the media (incidents such as the Kessie-Biglia spat and the Bakayoko substitution the obvious points of reference), the focal point was always about the paramount importance of respect for AC Milan the people in charge.
Gattuso to Repubblica: "Deciding to leave the Milan bench is not easy. But it's a decision I had to make. Mine is a painful but thoughtful choice.

"Do I renounce two years of contract? Yes, because my history with #ACMilan can never be a matter of money."#GrazieRino 😢❤️️🖤 pic.twitter.com/4uB3Lq7PqH

— SempreMilan (@SempreMilanCom) May 28, 2019
Those are values and a mindset which Rino carried throughout, and it has made this current group of players mentally more resilient without a doubt.
As aforementioned, a feeling of deep sorrow seems to have spread among the fanbase at the news of his departure. Partially no doubt due to a broader reflection on the crisis which seems to have wrapped its hands around the throat of the club once again, but also because of the bigger picture and how Milan continues to operate inefficiently.
The sad fact of the matter is that, on the face of things at least, the Rossoneri have lost yet another club legend to the chopping block. Just like his predecessors Clarence Seedorf and Pippo Inzaghi, Gattuso has been forced to depart after a short time in charge having arguably been failed not by his players but by a lack of competency from those above.
And this is where the deeper delving needs to be done. Widespread speculation suggests that Rino chose to step down from his position as head coach due to differences with club CEO Ivan Gazidis over the plan for the summer. That was after one meeting, the day after the final game against SPAL.
The warning sirens should be sounding immediately, but if they weren't then the fact that Leonardo has also chosen to leave after just one year as sporting director should certainly activate them.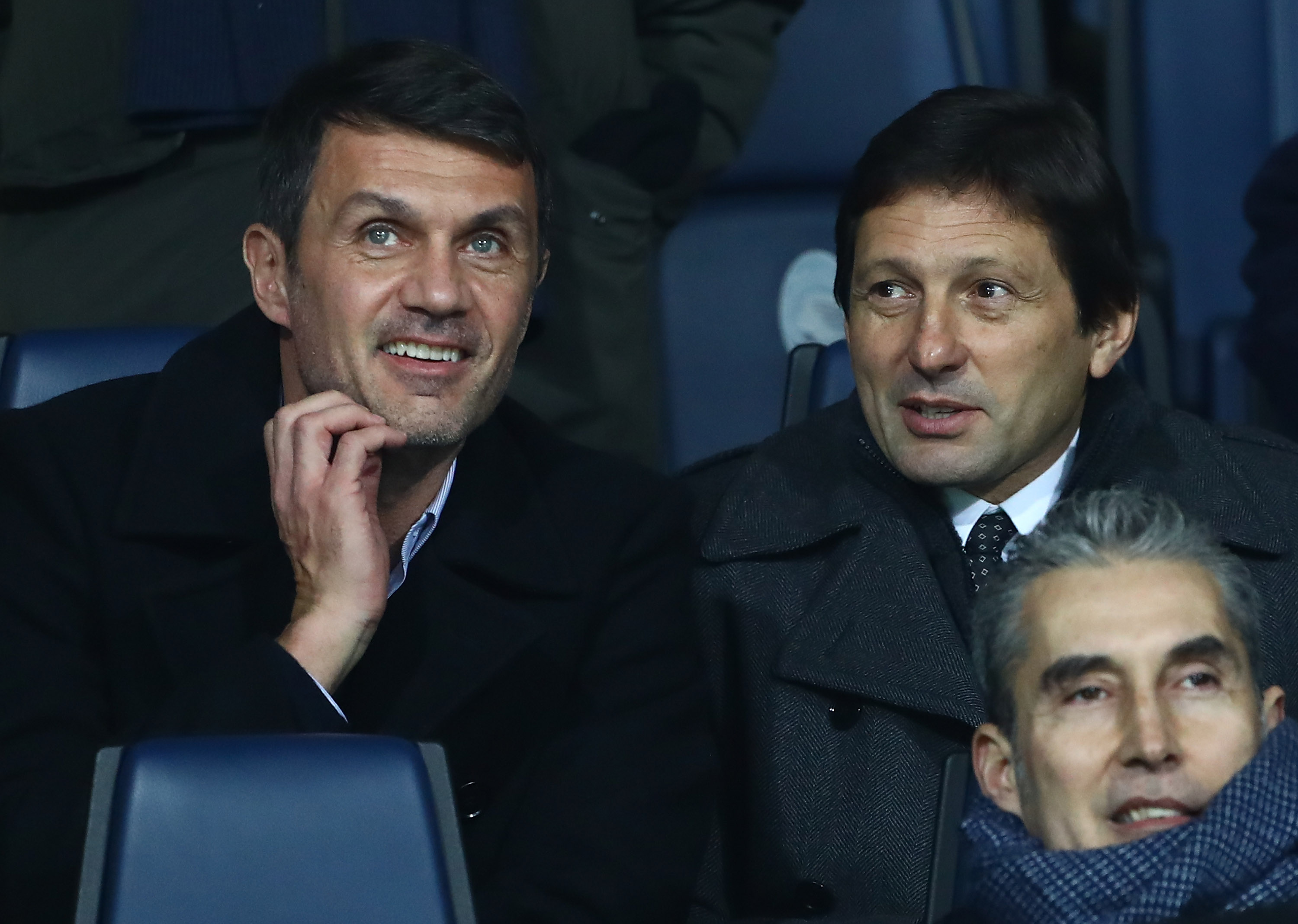 The Brazilian, like Gattuso, has had his doubters and sceptics over his tenure – but the general consensus was that he had done nothing worthy of being sacked and should be given a full summer to help put his stamp on this Milan side.
Gattuso and Leonardo seemed to be a pretty good team, for what very little it's worth now. Only the €14m paid for Diego Laxalt can really draw any justifiable criticism; nobody knew how the situation regarding Gonzalo Higuain would play out, nor the injury problems that Mattia Caldara would suffer.
It was in January that we really saw Leonardo flex his muscles and make moves. The acquisitions of both Lucas Paqueta and Krzysztof Piatek from Flamengo and Genoa respectively showed both an eye for a good player to fill squad gaps and an ability to close deals for in-demand players. One can simply ask for nothing more from a sporting director, and both additions were met with nothing but praise from Gattuso.
Thus, the common denominator in all of this seems to be Gazidis. Without wanting to launch into a vicious tirade against him, it is important to set the scene as to exactly what his reputation was leaving Arsenal.
Gazidis is a chief executive who is widely commended for his business acumen and his commercial connections, which is pretty much what is expected from a CEO, but his intrusion into the footballing side of operations left a lot of Arsenal fans feeling irate.
We have started to hear murmurs of the same thing happening at Milan; with various outlets stating that disagreements sprouted and manifested because Gazidis had his own ideas about how he wanted the club to run its recruitment policy.
He reportedly has visions for a young Milan team built around players bought cheap and with significant upside – which essentially translates to them being sold on for profit. This has rightly angered large portions of the fanbase, with many believing that San Siro should be seen as a destination for top players, not a stepping stone.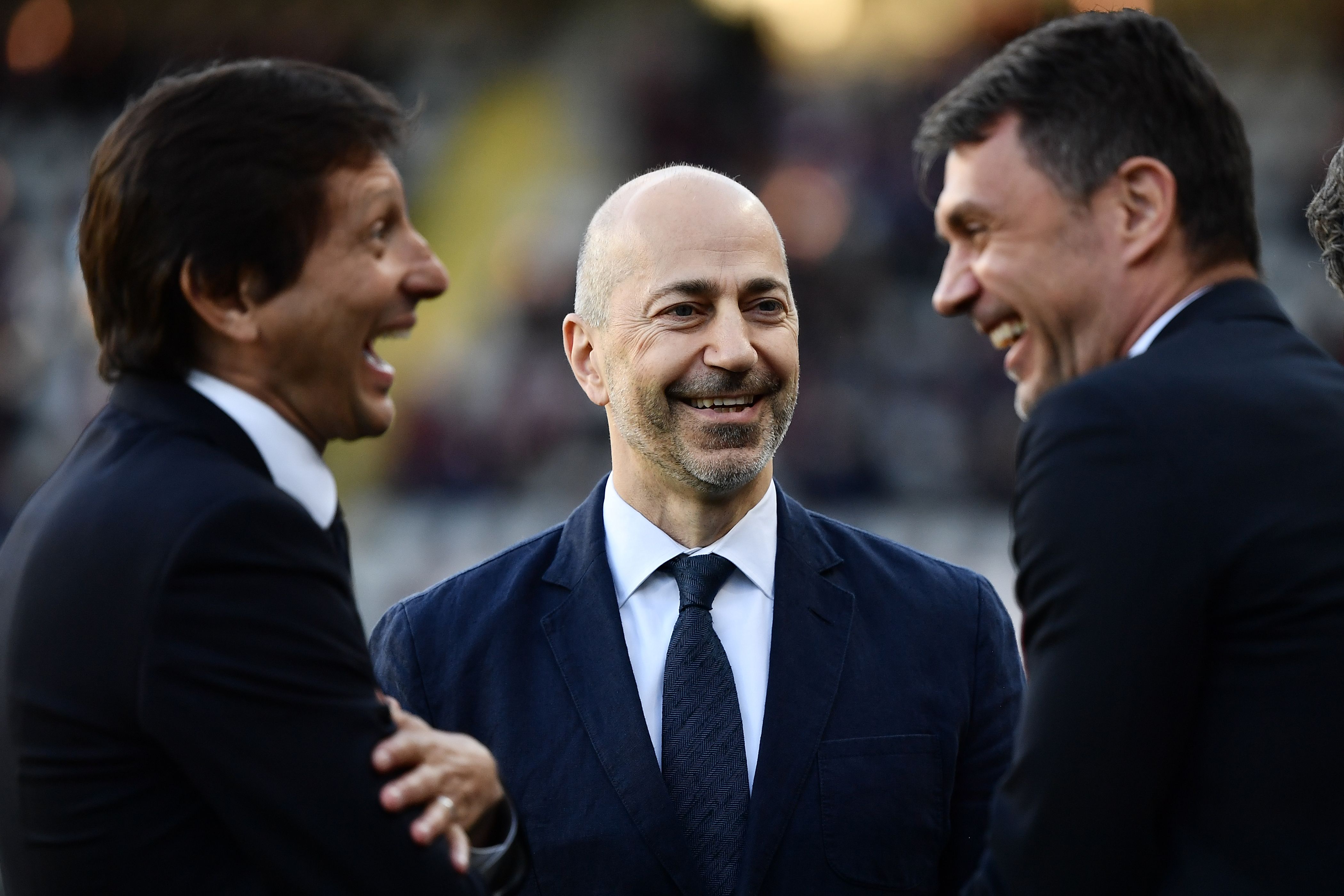 Meanwhile, swathes of Arsenal fans have been used words to the effect of 'we told you so', which has only served to fan the flames of what can only be described as a sense of paranoia surrounding everything right now.
Maybe we as supporters have been subjected to a false sense of security over the past 12 months or so; this idea that the club was building sustainably off the field, assembling a boardroom with Milan's best interests at heart but also individuals – such as Leonardo and Gazidis – considered genuinely good at their job on the whole.
Ultimately though, a lack of stability seems to be what the Diavolo do best and have done for around about seven years now. Any ideas of long-termism under the current regime have been quickly shelves, and it might now be time to finally point an accusative glance in the direction of Elliott Management.
There tends to be an (admittedly easy) inclination to assume that the current Milan owners are making decisions for the very best interests of the club. In actual fact, a stark reminder is needed that Paul Singer, Elliott and co. are not fans of AC Milan, nor do they profess to be.
They are protecting their investment, nursing it back to full health and – hopefully – boosting its value with the intention of selling for a profit. Business decisions and sporting decisions are not intrinsically linked – one can in theory be made which has a detrimental effect on the other, and this is where we find ourselves now.
The two scenarios which could essentially exist are equally frightening. Number one is the idea that Elliott are hands off and are allowing the club to be controlled through Paolo Scaroni and Ivan Gazidis, which could in theory allow a lack of accountability to thrive. The other situation is one where Elliott are ruling Milan and calling the shots from a distance, without much contextual understanding of the instability which has plagued our recent past.
The question on everyone's lips right now is simple: what's next? After the club's highest points haul in six years, and the closest step towards a top four finish in the same period, the red-and-black ship seems to have lost all steam and veered alarmingly off course.
Timing is such a crucial thing in football, and we are left to reflect upon a number of possible missed opportunities particularly at managerial level. If the intention was always to drive Rino out – the bulk of which seems to have come from disagreements over the plan for the summer – why was a successor not sourced earlier?
#ACMilan averaged 1.81 points per game in Serie A under Gennaro Gattuso.

Only Juventus (2.44) and Napoli (2.13) average more over the same period (since 27/11/2017).

[Via @OptaPaolo] #GrazieRino ❤️️🖤 pic.twitter.com/fob68I50B8

— MilanData📊 (@acmilandata) May 28, 2019
This is where it all becomes very simple: if a genuine and guaranteed improvement on Rino was not available, why did the club not allow him to build on what he has created thus far, giving him a summer to work with Leonardo and another season to see if he can make that next step. There is nobody that Milan fans would rather succeed than their former No.8.
Now, we are looking at Maurizio Sarri returning to Serie A but with Juventus; Antonio Conte the same but with city rivals Inter; Max Allegri rejecting a reunion with Milan due to lack of a credible project and Gian Piero Gasperini correctly choosing to continue his Atalanta journey into the Champions League.
Who do we have left? Well, the rumours state that Sampdoria boss Marco Giampaolo, Lazio manager Simone Inzaghi and former Monaco head coach Leonardo Jardim. Can any of those be considered a 'safe' option in terms of a guaranteed return to the top four? The answer is no, so why disrespect Rino to the extent he felt the need to walk?
Again, this melting pot of utter chaos seems to boil down to the idea of once again being mis-sold the prospect of stability and of some kind of 'dream team' being assembled across the board.
Perhaps the cracks were always there, and during the most difficult stages of the season they started to truly widen to the extent that Elliott and Gazidis had already made their choice to go in a different direction.
What exactly that direction is remains unclear at this point. At this stage, it would be advisable to go out and get the best coach possible that adheres to the vision that they have and to back him with investment. Should that be a manager known for developing young players such as Jardim, then so be it, but fully invest in that and give the new head coach the input they deserve.
The same goes for the sporting director. Hire the best person for the job in terms of being in line with the criteria you wish the candidate to meet, and put faith in them, rather than have them fearing for their job after six months.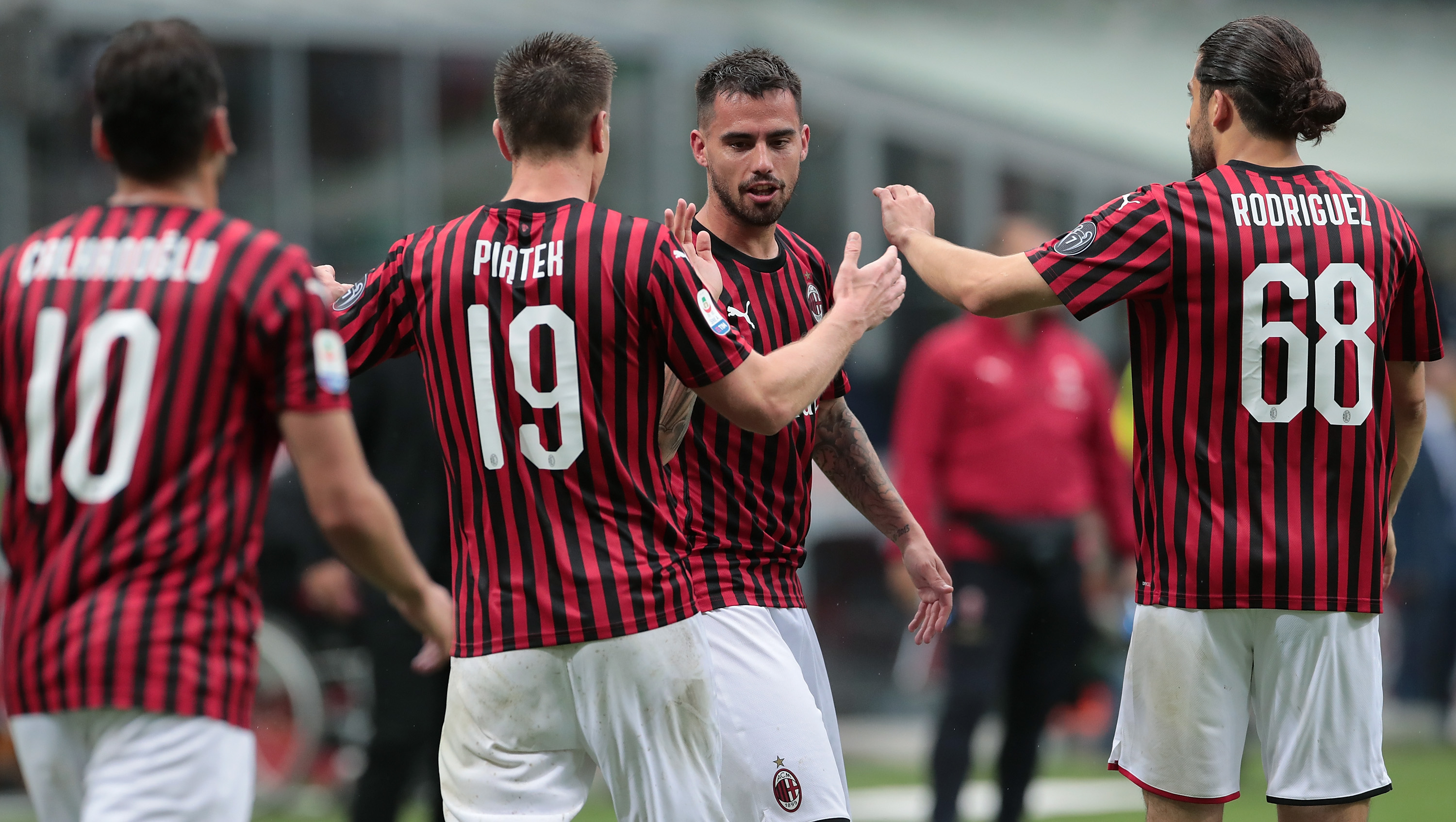 It would also be recommended – assuming the ability to invest in the mercato is realistic – to bring in a select number players which fit the vision and help complement what is undoubtedly a fantastic young core of players. If it means a year out of the Europa League to offset any Financial Fair Play then take it – that's the 'greater good' we should be talking about here.
The key point is this: if Gazidis and Elliott are staying on for the foreseeable future, and they are dead set on building the club to run a certain way, then do it. Don't half-commit to it and have the club treading water again in a year's time.
Which leads us to this question: how many times are Milan going to hit the reset button and go back to year zero? It appears to be happening every summer without fail now; a yearly occurrence that manages to brew the same pessimism and nauseating 'why always us' kind of dread.
The old saying goes, 'If you don't laugh then you cry'. We have been able to laugh at past failings under the pretence that we will find a brighter day.
Nobody is laughing now though. The tears are drying, but an intense period of reflection is required. One thing is seemingly set in stone: the summer heat will claim more victims yet.