Milan lost their first Serie A match in over ten months as Juventus went home victorious from San Siro on Wednesday night. However, on an occasion where the natural feeling should be bitterness, we should all be proud.
As the Rossoneri suffered a 3-1 defeat against Juventus at San Siro on Wednesday night, it marked the end of an amazing run. Milan had been defeated for the first time in ten months in Serie A (27 matches).
Whenever Milan loses to Juventus it stays with you for the rest of the week, sometimes even longer. There's a constant displeasure hovering over you, whatever you're doing. This time is no different, it's painful. However, what we should be mostly filled with is proudness over what this Milan team had accomplished.
Since the damning defeat against Genoa just before the Serie A was shut down due to the coronavirus' terror in Italy, and the world, this Milan side has defied all odds and overcome tremendous adversity. Injuries, Coronavirus outbreaks in the squad, suspensions. Yet nothing could beat them.
Why? Mainly two reasons. The first, and biggest, is the impenetrable atmosphere around the team and the club. An atmosphere we haven't seen since the last Scudetto-winning side in 2010-11. This atmosphere is built of positivity and a belief that anything is possible. You're down 2-0 against Juventus? Fight back and win – which they did. This leads us to the second point.
The mentality. When you get knocked down, get up and roar back. This has been shown on countless occasions when the Rossoneri have found themselves at an early disadvantage. They always fight for 90 minutes until the referee has blown the final whistle. No matter the score or the circumstances.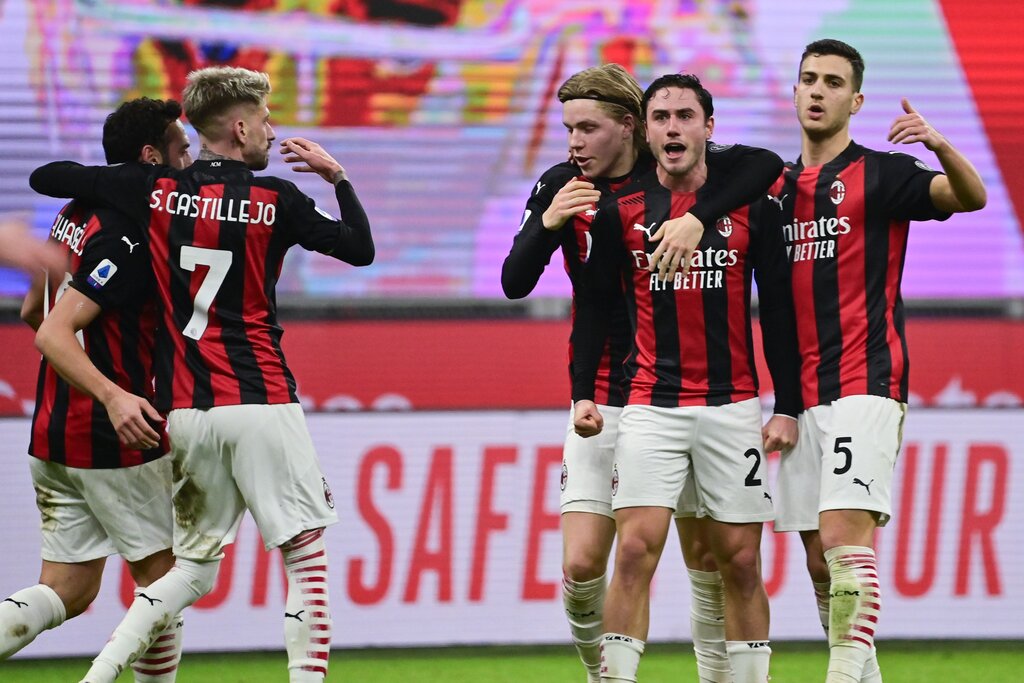 Ultimately, the adversity became too much. Whilst already missing Zlatan Ibrahimovic, Alexis Saelemakers, Ismaël Bennacer, Sandro Tonali, and Matteo Gabbia, it came as a punch in the gut when Ante Rebic and Rade Krunic tested positive for the Coronavirus on the same day as the Juventus match.
However, although it was a massive blow, Milan went out against Juventus roughly 12 hours later and gave it everything. They showed no mercy, no fear, and played great football. In the end, it wasn't enough. Federico Chiesa's strike and Weston McKennie's tap-in saw Juventus go out of the battle victorious.
The natural reaction is bitterness, but these Milan players should be nothing but proud. They have shown what Milan is all about for ten months. Despite the circumstances they've gone out in every game and been devils, as the famous quote inside the Rossonero locker room at San Siro says.
They've made the club proud, they've made the fans proud, and they should have made themselves proud. Now we look forward to the next match, to start a new run over. Because for this Milan side, everything is possible.
---
READ MORE: Irrati makes three big errors during Milan vs. Juventus – two go against the Rossoneri