On Saturday 4 March, AC Milan will play Fiorentina in a match that could yet be the most important for the immediate and long-term future of Milan.
It's been five match days since Milan transformed from playing with four at the back to playing with a three-man defence, seemingly getting better at it each time. It eventually culminated in the spectacle that we observed against Atalanta on Sunday, but let's take a moment and look back to the start of this short journey.
Cracks appear
Milan were up two goals and comfortably in control until the 86th minute of the match against Roma, with the opponent barely threatening up until that point. Two quick goals on set-pieces – an ever-present issue of Pioli's three-year reign in charge of Milan – and everything would change for the worse.
Those two late goals hit the young squad of Milan hard. They became too eager to compensate for it in the subsequent matches, leaving huge gaps at the back which was ruthlessly punished by quality sides who sat back and hit Milan on the counter to devastating effect.
Match after match, the collective was sapped out of confidence and energy. Players doubted their own abilities, and soon found themselves out of European places.
Full-blown crisis
Getting knocked out of Coppa Italia against 10-man Torino and another 2-2 draw in Serie A against minnows Lecce raised the alarm bells. The following heavy losses to Inter, Lazio and Sassuolo plunged the Rossoneri into full-blown crisis.
In just three matches Milan conceded 12 goals, a new negative record in their history. Suddenly, the team was without a win in 6 matches, out of two competitions (Coppa Italia and Supercoppa Italian) and left with a formerly Scudetto-winning defence now in shambles.
#ACMilan have conceded the most goals in 2023 (all competitions) of any team in Europe's 'top five' leagues. pic.twitter.com/a1vtAMziU0

— MilanData📊 (@acmilandata) January 30, 2023
The Rossoneri conceded a whopping 17 goals in just six matches, more than half the goals they conceded all through last season (31), and set a lot of negative records.
Pioli's remedy
Clearly something needed to change, and it could've been done earlier to prevent the Lazio and Sassuolo drubbings, but Pioli was understandably hesitant to alter his Scudetto-winning formula.
With another showdown against Inter on the horizon, Pioli finally intervened. Milan needed to find solidity at the back and a way to stop leaking in goals, so a move to three (basically five) at the back was Pioli's solution.
He prepared the team for the Inter clash with one thing in mind, to stop Inter from scoring, a task he almost succeeded in, with the Nerazzurri only scoring on yet another set-piece with a header.
Pioli made the right decisions in defence, but he made mistakes when setting up the attack. He benched his most influential player in Leao on the bench and gave up on wing-play to instead focus on crowding the middle of the pitch, with two out of form strikers up top and no imagination in the team.
Milan barely managed to cross the half-way line, but that experiment was nonetheless a baby step in the right direction. After all, it was only their first match with this new formation, confidence was at rock-bottom, and they were up against a top side.
Redemption begins
Solidity was found at the back, so the next step was to insert quality back into the squad. In came Rafael Leao and Brahim Diaz to flank Olivier Giroud. Now Milan were not leaving gaps at the back, but also threatened on occasion when going forward.
Leao stretched the opponents by going wide, while Diaz compensated for Bennacer's absence by being able to play between the lines, and things started to work. Three unimaginative performances but much-needed 1-0 wins were everything Milan could hope for at that moment. Clean sheets restored confidence and wins got the team back up table.
#ACMilan registered their first win since January 4, against Salernitana.

➖ Milan 2-2 Roma
❌ Milan 0-1 Torino
➖ Lecce 2-2 Milan
❌ Milan 0-3 Inter
❌ Lazio 4-0 Milan
❌ Milan 2-5 Sassuolo
❌ Inter 1-0 Milan
✅ Milan 1-0 Torino pic.twitter.com/gyzD61P72S

— MilanData📊 (@acmilandata) February 10, 2023
Then came the Atalanta match, and we watched a new Milan being born in a scintillating performance that could have and should have ended with a 4-0 or 5-0 scoreline.
Rasmus Højlund was the man of the moment and his partner in crime Ademola Lookman has been in red hot form all season, yet they had zero shots on target, and barely any shots at all.
This time around, not only were Milan rock solid in defence, but also sensational in attack. Milan had the confidence and energy to efficiently press high up the pitch again. Link-up play and combinations were there to see once more, and it resulted in a plethora of chances for the home side.
Stop-gap or something more?
While it's rightly been argued that the Atalanta match was the confirmation of Milan's recovery and the stamp of approval on the new formation, it can be argued that the Fiorentina match will decide Milan's approach to the end of this season and possibly their transfer market strategy going into the next one.
This new formation could become the next part of the cycle. The next chapter of the Pioli era, if you will. But how?
Atalanta coach Gian Piero Gasperini said in his post-match interview: "Atalanta are a team that has played well with pace, aggression and determination, but today we faced a team with defenders who were just as quick. So technique and quality are not the strengths of this particular squad." He could not be more right.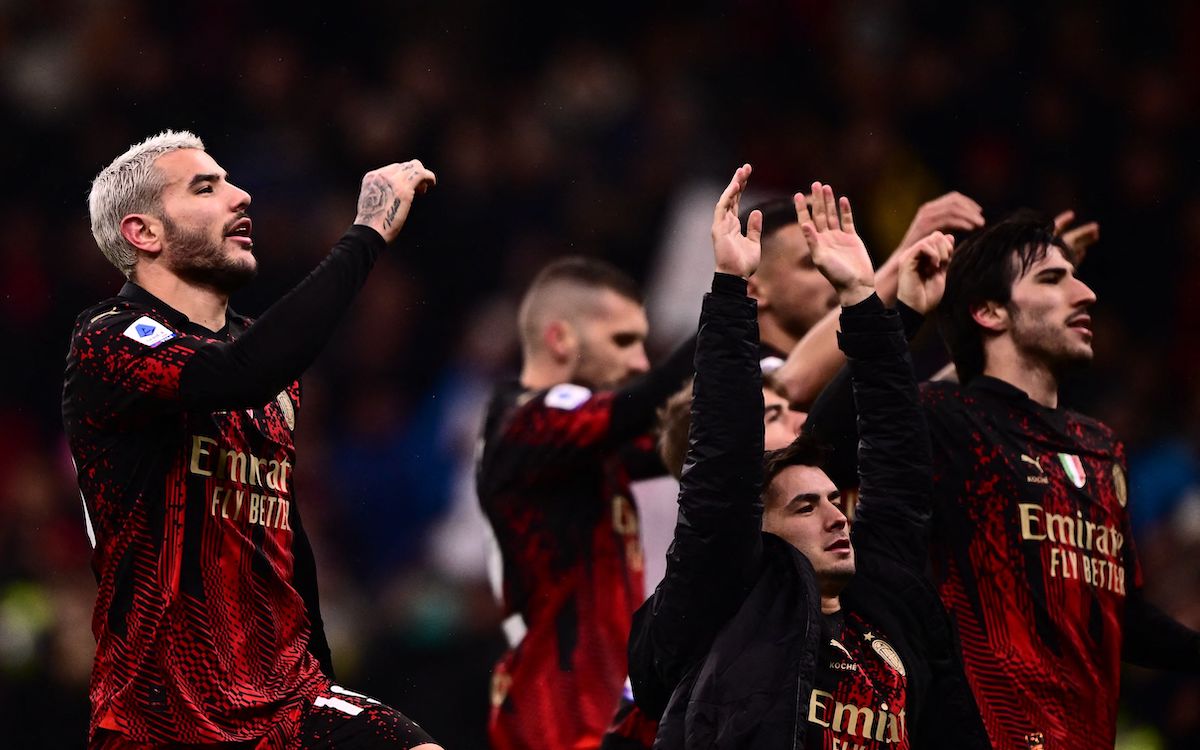 If we look back at Milan's opponents since the change of formation, they all share the same characteristics. Aside from playing with three at the back, they all rely on physicality, pace and power over technique and quality.
Inter, Torino, Monza, Tottenham and the Atalanta of this season are all more or less in the same bracket. They all usually sit back and sacrifice high-press for a mid-block approach for long parts of the match, and they are all dangerous on set-pieces.
So we a see a pattern why Milan have been so successful in the last few matches, playing against opponents who not only play with the same formation, but also the same style of play. This was the reason Pioli opted for this change of formation in the first place, and again, he deserves to be given a lot of credit for that. His changes have worked wonders against this type of opponent.
Make or break
All of the aforementioned brings us to Fiorentina, practically the opposite of our last few opponents, because their characteristics couldn't be more different to those sides.
For starters they play with four at the back, so it will be the first time Milan will face a side with four defenders while playing with a three-man defence themselves.
Fiorentina coach Vincenzo Italiano is famed for his ridiculously high-press, and he's had great success with his approach versus Milan before. He famously won against Milan while in charge of Spezia two seasons ago, with the Rossoneri barely having any shots on target in that match.
More importantly, Fiorentina rely on technique and quality over pace and power. Midfielders Sofyan Amrabat, Antonin Barak and Giacomo Bonaventura have incredible technique, but they're not exactly physical players barring the former.
Malick Thiaw for #ACMilan in 2022-23:

➤ Total appearances: 9
➤ Starts: 6
➤ Wins as starter: 5
➤ Losses as starter: 0
➤ Goals conceded with him on the field: 1

[via @skysport] pic.twitter.com/ll4q0LoUTd

— MilanData📊 (@acmilandata) February 28, 2023
In attack, strikers Arthur Cabral and Luka Jovic lack pace. There's a lot of quality at the feet of their wingers Jonathan Ikone and Nico Gonzalez, and Fiorentina in general prefer to play on the ground with quality short passes. They rarely threaten on set-pieces the way Inter and Tottenham do.
In short, La Viola are a completely different beast and how Milan measures up against them will tell us a lot of things. It's also worth mentioning that Milan will probably rotate for the game at the Franchi.
With one eye on the crucial Champions League decider in London, Pioli will probably try to rest some players like Giroud, while other key players like Leao and Krunic are going to miss the match through suspension.
A new chapter
Rotation or not, if Milan fail to deliver on Saturday, it could send them spiralling back down the path of uncertainty ahead of the all-important Spurs clash.
However, another dominant performance could give them all the right answers and propel them into the rest of the season and also the next with completely new ideas and strategies, not only for Pioli, but also for Maldini and Massara.
In his interview after the match against La Dea, Pioli was asked if playing with three at the back could become Milan's default formation, to which he replied: "We will see. We go from game to game. We haven't forgotten what we did with the four-man defence. Certain positions have given us advantages in the defensive phase, but what counts is the spirit and principles of the game, which haven't changed."
Initially a desperate act by Pioli to try and steady the ship, it seems more and more likely 3-4-3/3-4-2-1 could remain for the long-haul, and it's becoming clearer as to why with every match day.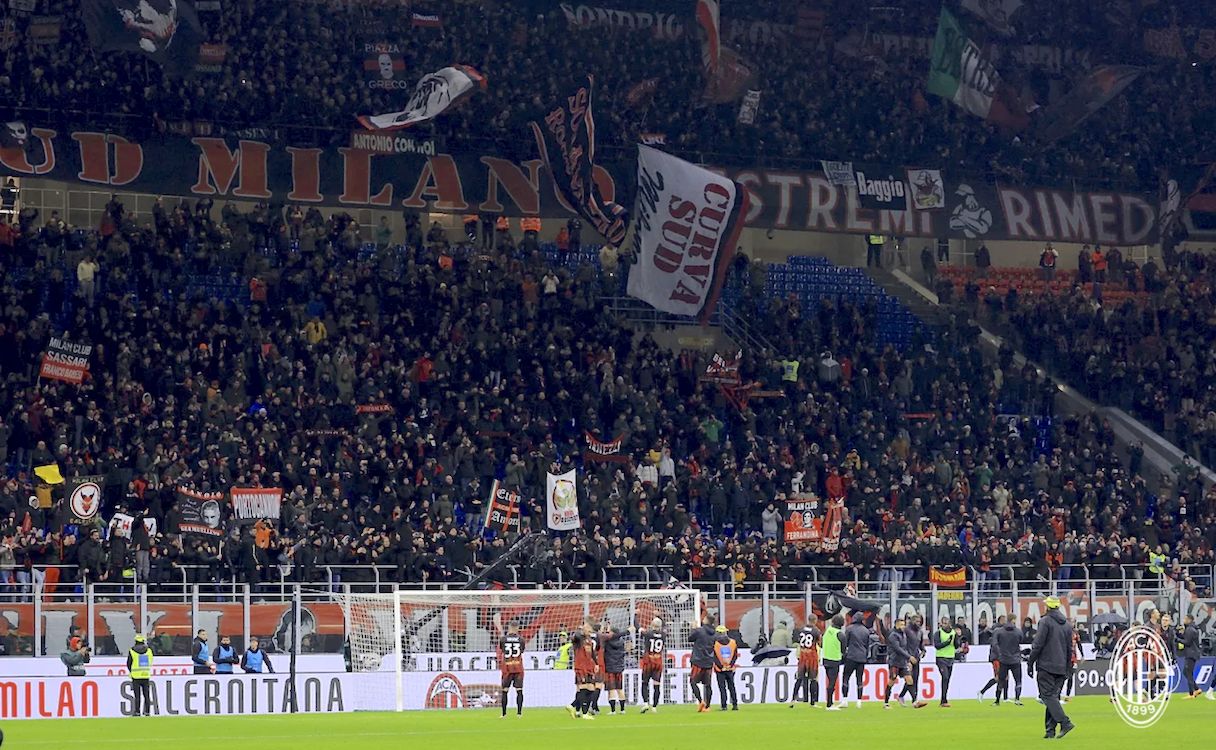 Legendary former coach Arrigo Sacchi is opposed to the idea of three at the back for Milan. He's cynical because he thinks it would be a waste of three years of work, but could it instead be the evolution of Milan?
Against Atalanta, as Pioli said, we saw the same moves and ideas as we did before in the good days of 4-2-3-1, but this time players were in roles more suited to them, and Milan were much safer at the back.
With Magic Mike and his confidence-oozing personality back in goal, and the emergence of the incredibly talented Thiaw, not to mention Ibra's return which shouldn't be taken for granted, one would be forgiven to expect Milan to get even better.
Only time will tell if the new formation becomes Milan's default approach, but maybe come Saturday we will know the answer.