After a mostly disappointing game, Milan lost to their historical rivals after conceding a last minute Mauro Icardi goal.
STARTING XI
G.Donnarumma (4.5): Made many mistakes throughout the game and could have done way better on the goal scored at the last minute by Icardi.
Calabria (5.5): Looked nervous most of the time, did well to contain the opponent's attack but did not do that well moving forward.
Musacchio (4.5): Seemed more interested in scoring a goal than actually defending. his positioning were questionable and could have also done better on the goal that cost his team the game.
Romagnoli (6): Probably the best defender of the night, was always focused and contained the opponent for the most part, if it was not for his team-mates' mistakes, his hard work would have been rewarded.
Rodriguez (6): Another decent performance even though it was not his best. he worked hard enough to block all of the opposition's attacks from the left side of the pitch.
Biglia (5.5): Did not have the best game but did better in the second half. Recovered a lot of balls even though it was not always easy to move them forward.
Kessie (6.5): Easily the best player on the pitch. he left a big impact on the midfield with his strong physic and his endless determination to get hold of the ball.
Bonaventura (5): He did nothing wrong but that is because he barely played, he was never in this game, was never dangerous or helpful, his presence was never felt, neither positively nor defensively.
Suso (6): Was surprisingly very good defensively, helped the defense a lot but struggled to bring to the attack what was needed to win the game.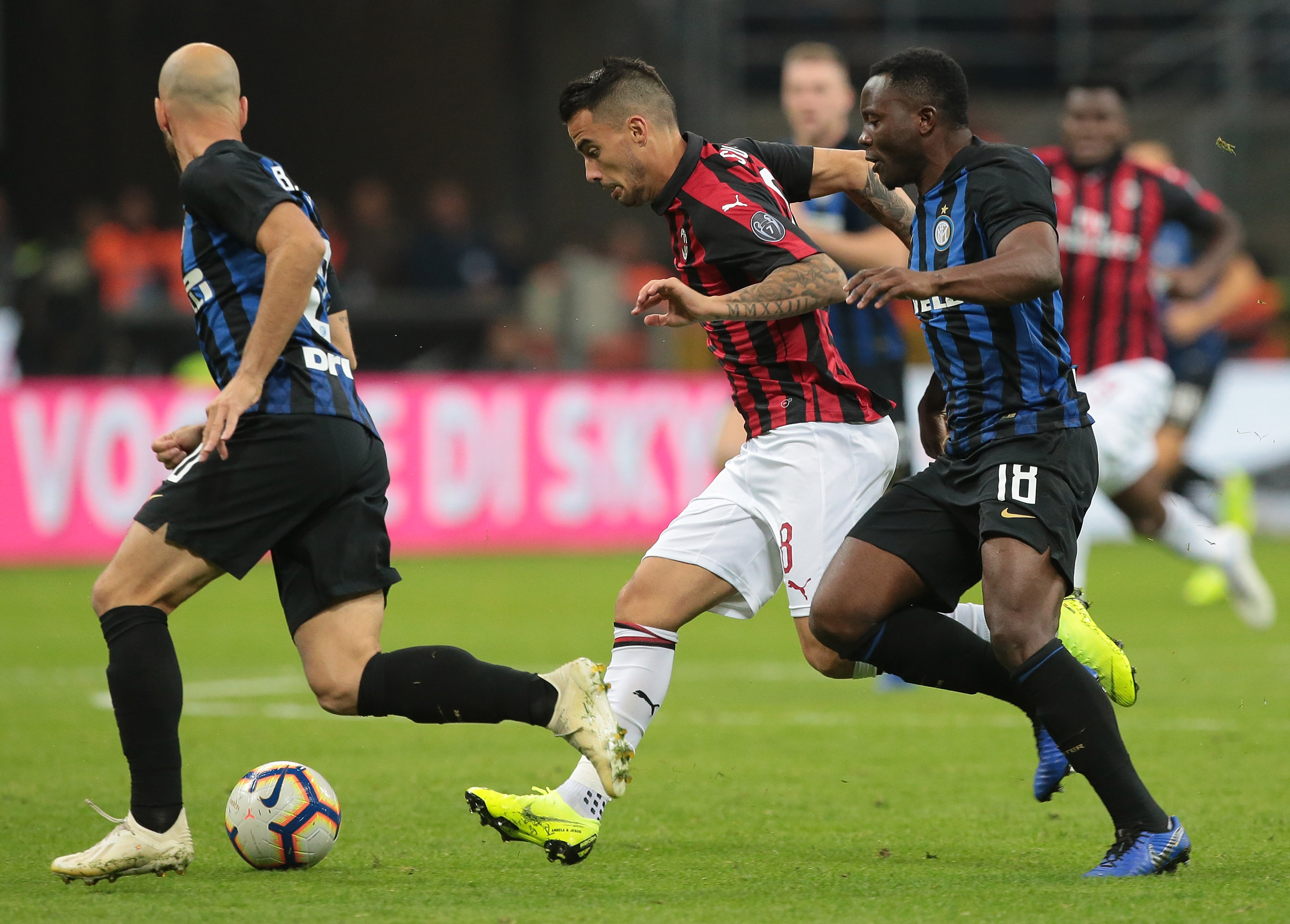 Calhanoglu (5): It could be said that this was one of his worst performances this season but it is becoming more apparent that this is just all he is able to offer the team this season, mediocrity.
Higuain (6): Did not get a lot of service and even the few he received were never in a good position to allow him to shine as he is supposed to.
SUBSTITUTES
Cutrone (5): Did everything wrong but the blame should only go to the coach who thought putting him in the left winger position was a good idea.
Bakayoko (4): Slow, unfocused and completely useless. When replacing a dynamic player like Kessie, a more aggressive approach and dedication is expected and unfortunately it was not delivered.
Abate N/A
THE MANAGER
G.Gattuso (4): The substitutes came in way too late and when his decisions were poor. Leaving a natural left winger like Castillejo on the bench while bringing in Cutrone who is clearly not a fit for that position was a poor choice.
Taking off a dynamic Frank Kessie who was having a great game for a slow and uninspired Bakayoko was even worse. Two mistakes that may not have cost his team the game but did not improve its chance to win this fixture.