Inter were victorious thanks to a 90th minute dubious penalty that would complete the Mauro Icardi hat trick. A very poor first half display with redeemed with a strong second half but it was not enough to leave with points.
Starting XI
Donnarumma (5.5): Not much Gigio could have done on the three goals with the exception of the guessing the penalty correctly. Gigio also took a short pass to Bonucci in the second half while the defender was double covered, which could have cost the team more. These mistakes will make you pay eventually.
Musacchio (5.5): Nobody in defense tonight looked well kept, it begs the question is a three man back line compatible with our center backs? Since Milan moved to the 352 none of the defenders have been good. A change made to suit the new captain has seemed to harm the rest of the team.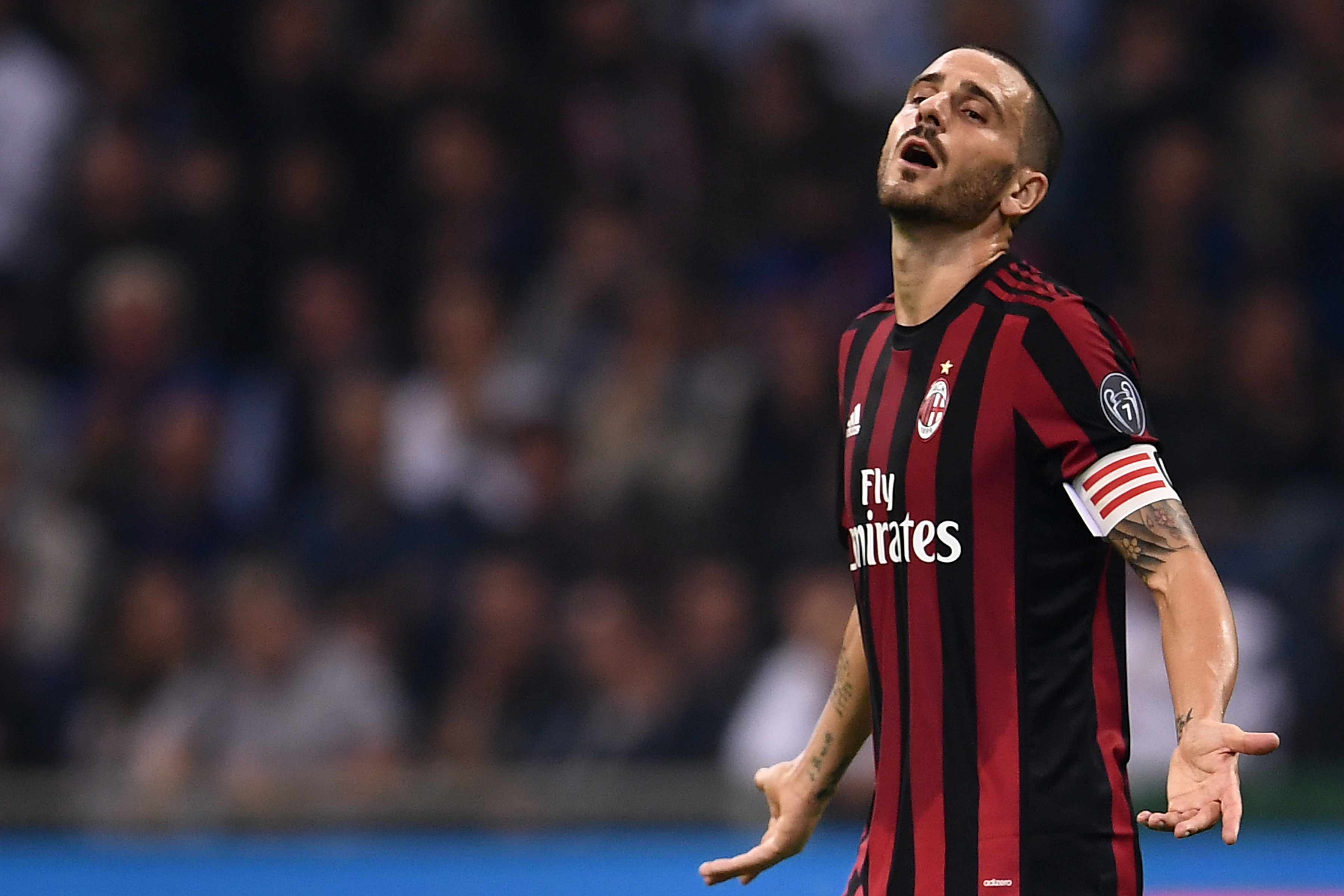 Bonucci (4): In my opinion, the first two goals are Leonardo's fault. On each one he was giving Icardi far too much space and never seemed attentive to the player. This has been consistent theme with Bonucci and that's scary seeing as he was our most expensive player during the mercato.
Romagnoli (5): Alessio especially has struggled to adapt to the 3-man back line. A stark wake up call for the player that was poised as Milan's future of the back line. He was substituted off when Montella decided to switch to a 4-man back line and sacrificed the one defender whom he has played in that format before.
Borini (6): Borini has found a resurgence of sorts at the RWB position. This is something completely new to him but after three games in the role its clear to see he belongs in the spot. The second goal was created by him almost entirely and deserves the marks he has earned.
Kessie (5): Franck has had either great games or bad games and it could come down to fitness, as he has played all games this season. Today he was removed at half time as he was having a tough showing in the midfield and Montella was able to recognize the need to shift Suso, thus sacrificing the Ivorian.
Biglia (6): An exhausted performance from the Argentine. He is returning from playing most all minutes of our season as well as two full 90 minute games for his country over the break and it definitely showed but overall a performance to not be mad at.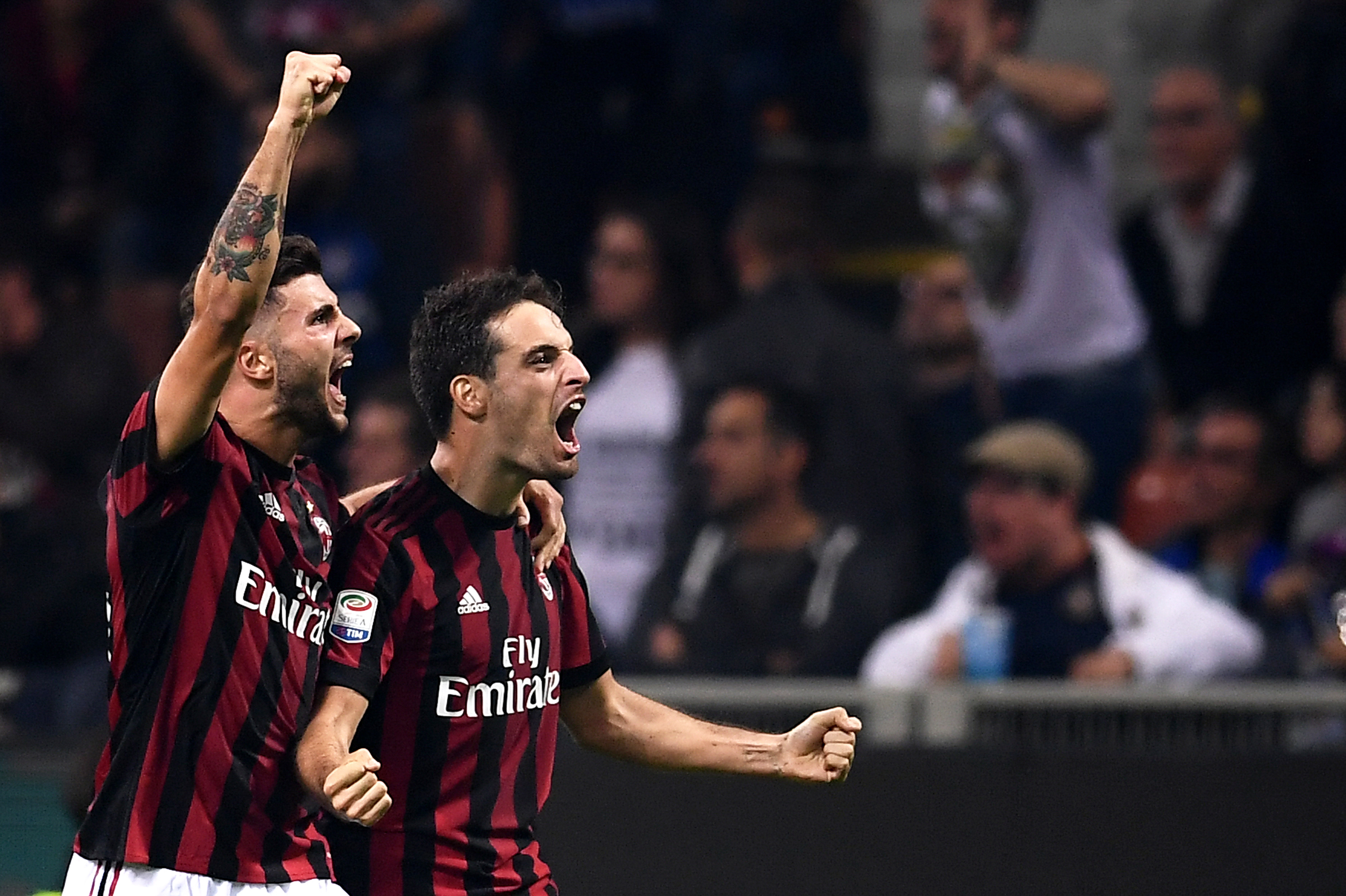 Bonaventura (7): Giacomo is back. He scored a crucial goal to bring the game level at 2-2 before the dubious penalty. Every run he made was reminiscent of his breakthrough season and hopefully this game is the beginning of him finding that stellar form permanently.
Rodriguez (5.5): Today was no different than other days for Ricardo. Everything was above average with a few mistakes. One was committing the foul which led to the penalty today. While the ball was already out and the penalty should not have been given, the best way to avoid a penalty is to not commit fouls in the box.
Suso (6): Suso really deserves two different ratings for today as the first half was abysmal and the second stanza was a masterclass. This is due to montella's deployment. as a second striker and on the left side at that, Suso is blocked off from everything he excels at. In the second half he took Kessie's spot and became the player who saved Milan all last season, scoring the first goal with his patented cut inside right footed shot and multiple more almost chances.
Andre Silva (5.5): The future best striker in the world looked anything but today as he was bullied all over the pitch and was unable to get many if any chances today. The few shots he did take were tame at best.
Substitutions
Cutrone (6.5): Milan's youth product has shown to be one of the better players on the squad every time he steps on the pitch. He brought on a much needed pep to the game and was able to spur Milan to their first goal.
Locatelli (6.5): Another sub today from Montella that proved wise and successful. One thing that is very apparent is the kids that have grown up in the club will put everything on the line in the derby and these new senior team members could learn a thing or two from them about the passion.
Manager
Montella (7): A terrible first half and he knew it. Immediately he recognized where Suso needed to be playing and saw the sacrifice of Kessie as something worth doing so at half time he moved Suso to the midfield and brought on a passion heavy striker. Later he conceded the three man back line was failing and opted for a formation switch which saw Locatelli come on for Romagnoli in another from of tactical awareness. Not your typical performance from the skipper as he normal fails to make these adjustments. This performance, while a defeat, most likely secures his job for at least a bit longer.