Inter boss Simone Inzaghi has admitted that the Supercoppa Italiana final weighs a bit more being a derby, with a desire for revenge having lost the first derby of the season.
Milan and Inter will contest a game for a trophy for the first time in over a decade tomorrow night in Saudi Arabia, with both sides hoping that a win would be the catalyst for a charge in the league, given that they are nine and ten points behind leaders Napoli respectively.
The Rossoneri in particular need a turnaround having not won in their last three games, including a 2-2 draw against Roma where a two-goal lead was thrown away, a 1-0 cup exit to Torino and a 2-2 draw against Lecce in which a dreadful first half resulted in an early two-goal deficit.
Inzaghi spoke to the media on the eve of the game in Riyadh to discuss what is a delicate moment for his side and a huge game that could give a boost for the season, with his comments relayed by TMW.
Inter are playing for their first trophy of the season, how are the team?
"We know the importance of tomorrow's match, what's more it's a derby: I've read that it has only happened twice in history in the final, we'll try to play a great match in an important game. It's the first trophy of the season, we want to play a great game."
Could it be the redemption derby?
"I consider it a trophy, we have it here in front of us and not everyone manages to get there. It's the continuation of last season, we know what it represents: we won it last year so we want to defend it."
Pioli recalled that he beat you last year and also this year. What feeling did these defeats leave?
"Want more. The derby is a special match, we played a lot last season: we won and lost in the league, we won clearly in the cup. They are always special matches, decided by episodes. We lost this year's match undeservedly, in the first half Milan were superior but in the second I think Inter would have deserved more than the defeat."
Is there a secret to making Inter play like they did against Napoli or Barcelona?
"It always depends on the opponents too. The way we started this 2023, I am more than satisfied, because there were four matches, each one different from the other with different opponents. We won three and drew one, excluding Monza it would be a clear path."
You've done well against the big sides so far…
"Unfortunately, football is not an exact science, an analysis was made of the matches played and, apart from a few injuries on our part and a few others not due to us, the team has always played good matches although this year I had choices limited due to defects in midfield and in attack. Tomorrow we won't think about tiredness or injuries, but only about the cup that is up for grabs."
Does tomorrow's match affect the rest of the season?
"It will influence, as always, it will be talked about. Last year I remember the Supercoppa final against Juventus, won after extra time with difficulty and enjoyed the right amount because after three days we were on the pitch in Bergamo: for two and a half days we talked of victory, but then, as it should be, there was talk of a 0-0 draw in Bergamo where we could have done better.
"We know what football is like, we have to be good at following our path and now we're just thinking about Milan, a match that we're preparing for in the best possible way despite the tiredness and travel. Tomorrow we need one more run for our team-mate."
Both teams have defensive difficulties…
"Well, I'm thinking about my team… We find a strong team, with valuable forwards, but we know that we have to work as a team: often we talk, wrongly, only about the defenders. It's Inter that has to play an attacking and defensive phase as a team to win these important matches."
You have played many times against Milan, what is special about playing here in Riyadh?
"We know it's a derby, which is very important. This time it's a final, I've read that it has only happened twice in history that Inter and Milan meet for a Supercoppa or Coppa Italia final. It's already special in itself, it will be even more so this time."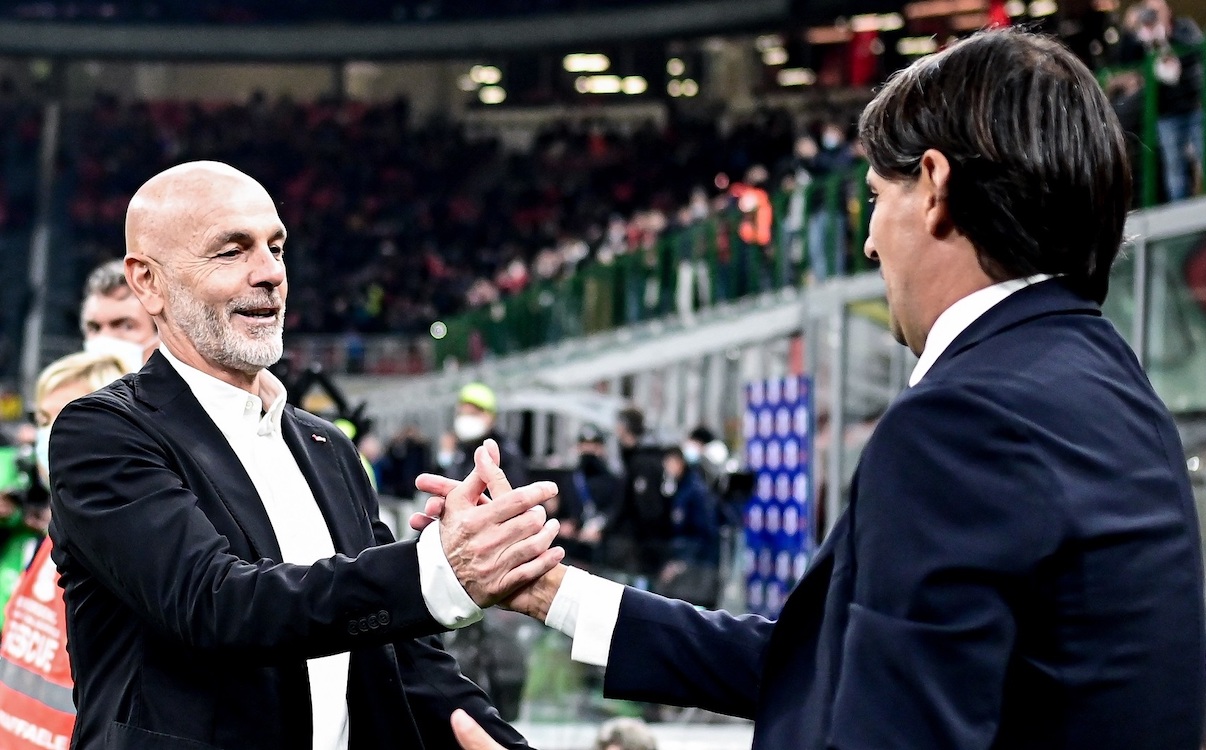 How is Lukaku doing?
"Yesterday he trained partially in a group, my hope is that he can work out without feeling pain, something that didn't happen in the week after Parma and therefore yesterday he did partial work, today we'll see how it goes. If he doesn't recover by tomorrow we have hopes for the next game with Empoli. Our hope is that he can work without feeling more pain, for us it must be something more that unfortunately we haven't been able to have yet."
What can be the difference in these matches? What do you have to fear more?
"In the finals I was lucky enough, both as a player and as a coach, to play many. I lost and luckily I won more, they are games in themselves where there will be many moments in which the team will have to be good at managing them.
"There will be phases in which Milan will have more possession and others in which Inter will have it. As for the opponent, we know them: they have great qualities, players who know how to build and restart.
"They are an evolved team, which is having a good run in the league like Inter, which is becoming normal like that of Inter because we have found a Napoli who are doing something that has never happened before. They have made a had Champions League like us, they are out in the Coppa Italia because they met a worthy opponent."
Are you worried about the mini-crisis at Milan?
"The finals are games in themselves. We will need to play in the best possible way, trying to make zero mistakes."
Are you getting tired of this crusade by Sacchi on Inter not playing?
"Everyone is free to express their opinion without problems. In my opinion, it is the directly concerned who must understand when, how and who to listen to."