AC Milan traveled to Turin to take on league leaders and seven time consecutive champions, Juventus. The final score of the game was 2-1 in Juventus' favor. Goals came from Piatek, Dybala and Kean.

Half time would see  scoreline of 1-0 for Milan but the opening five minutes saw both sides attacking, with Milan taking the kings share of chances, but Juventus having the only shot on target, which came in the first minute of the game.
As is common in this fixture, the fouls were coming in full force on either side. By the 20th minute ten fouls had been called and a few more were missed by the referee. No card was show in this strange bit of rough play.
The first substitution of the game came in the 25th minute for Juventus as Emery Can went down injured and Sami Khedira came on as the replacement.
After a lengthy VAR review, a play called a corner for Milan was not overturned even though the replay showed a clear as day handball on Alex Sandro which should have been a penalty, but Juventus.
It did not matter as Piatek took the lead for Milan and top goalscorer in the league, thanks to a massive blunder from Bonucci. Reina would keep things in Milan's favor right before the break with an acrobatic save on a Khedira bicycle kick.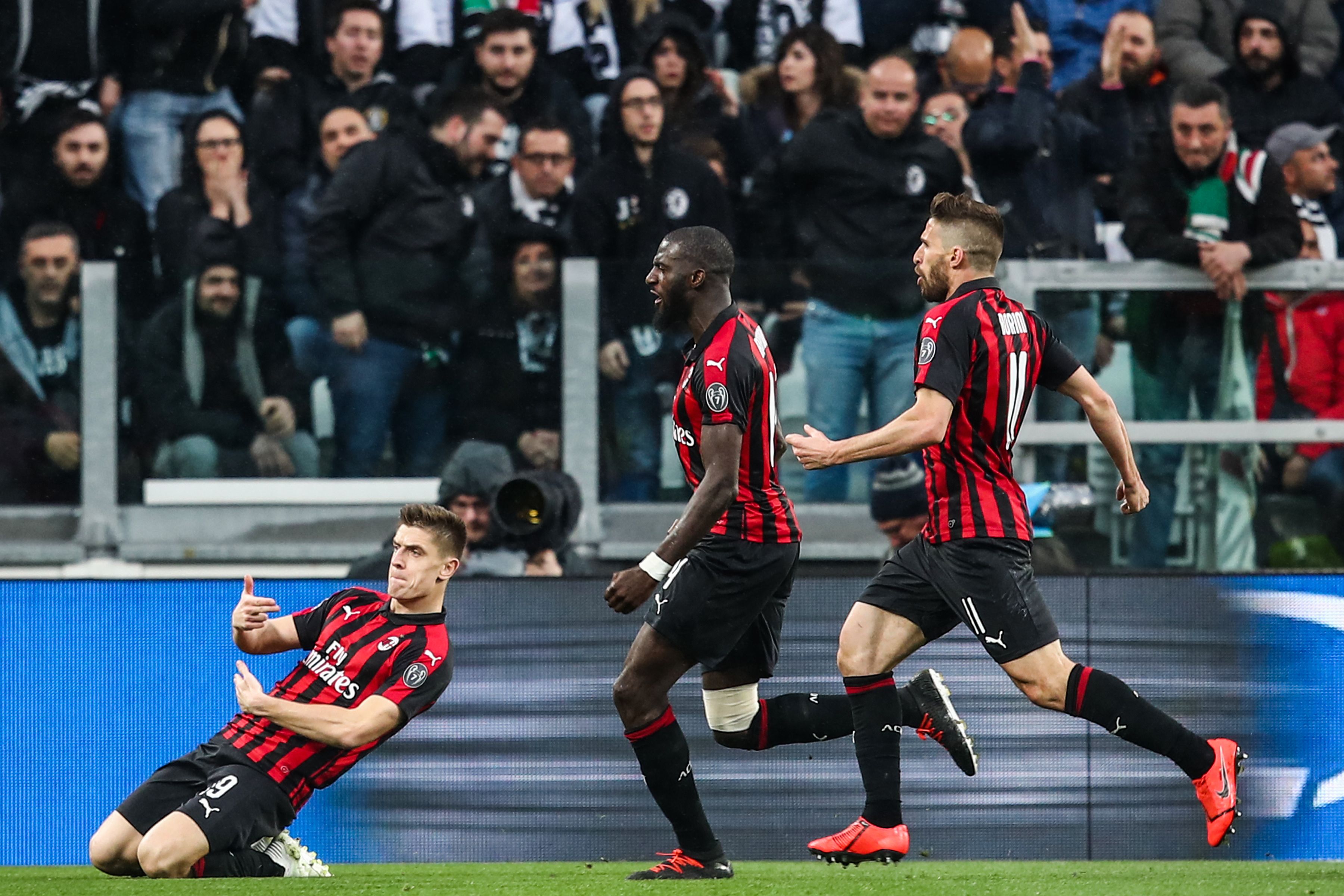 THE SECOND HALF
The second half saw Juventus begin with a high press but the first twenty minutes of the half went Milan's way again. Borini with a shot close, Piatek with a curly effort saved, and a Suso free kick from deep found Bakayoko that forced another diving save from the Juventus keeper.
Immediately after a penalty is given to Juventus from a silly challenge courtesy of Musacchio. Reina, who played his first league start would be unable to save the Dybala shot bringing the score to 1-1.
Milan responded immediately with Borini hitting the side net as well as a Calhanoglu free kick doing the same. With fifteen minutes left of the game, Suso comes off for Castillejo after Milan make their first sub.
Calabria embarrassingly gives away the ball in his own half which leads to a Moise Kean goal to give Juventus the lead. The away side would push for a late equalizer in the final five minutes but to no avail.