AC Milan defender Pierre Kalulu has spoken at length about his time so far at the club following his move from Lyon, and how head coach Stefano Pioli and his team-mates have helped him improve.
The France U21 international arrived as somewhat of an unknown quantity as he signed on a free transfer from Lyon in summer 2020 having never made a senior appearance for them. Fast forward to the present moment and he is seen as one of the best full-back talents in Europe with a valuation of €30m as per one study.
He spoke to SoFoot about his switch to Milan and regarding the versatility he has shown since moving to Italy from France, starting with his last match against Genoa when he moved from right-back to centre-back after Kjaer's injury.
"Best position? That is really a good question. Honestly, it depends on the team I'm playing for. In Milan, as long as I'm on the pitch, that's fine with me because they're a big club. In fact, I don't define myself by my job. Rather, it is the coaches who define my position. Some prefer me on the right, others in the middle. As long as it's on the pitch, that's fine with me," he said.
Kalulu is influenced by two coaches, namely Stefano Pioli (at Milan) and Sylvain Ripoll (for France U21s), and he shed some light on whether they have the same philosophy.
"No, like every coach, they have a specific vision. For Pioli, the side must be good defensively, but my attacking role depends on my height on the pitch. When I am high up I can act as a striker. This changes our slightly French vision of the side who must be in place defensively. I don't have that with Ripoll anymore. Even if we often have the ball, he emphasises much more on the defensive aspect."
Against Genoa he changed positions in the middle of the match, and Pioli was asked whether he receives instructions or if he know in advance how to adapt his game.
"I receive more instructions as a full-back because I will influence the offensive aspect of the game. I have to watch the movement of my team-mates, go in this zone rather than the other, make such a call, compensate in such a place. In the middle, it is more to the feeling according to the attacker that you have in front of you.
There are details that are exchanged between exchanges or by the coach. What I'm looking for today is to become the most complete defender. The point is that when you think of a position, you think of me."
Some see versatility as an advantage as it means he is a more useful member of the squad but others believe players should nail down a position, while Kalulu thinks it is the former.
"An advantage, because in modern football, we are very mobile. I can be a full-back and have to make a challenge in the middle and vice versa. I can overcome several problems on the field. It means that I have qualities that change from others and that differentiates me a bit.
"It also comes from the Lyon training, where we were never fixed to a position. You had to be good everywhere with a high level of requirement. I have never been trained to be a defender, even if loving defending helps. We were taught to be very good football players, quite simply. And that's what makes the difference.
"Differences between left and right-back? In the way we play in Milan, that changes. Our game switches to the left, so you have less space. On the right, these are more long games, where you are lonely and you have to make the difference a little alone or in pairs. In terms of the game, you have to make the decision quickly, but we're here to adapt."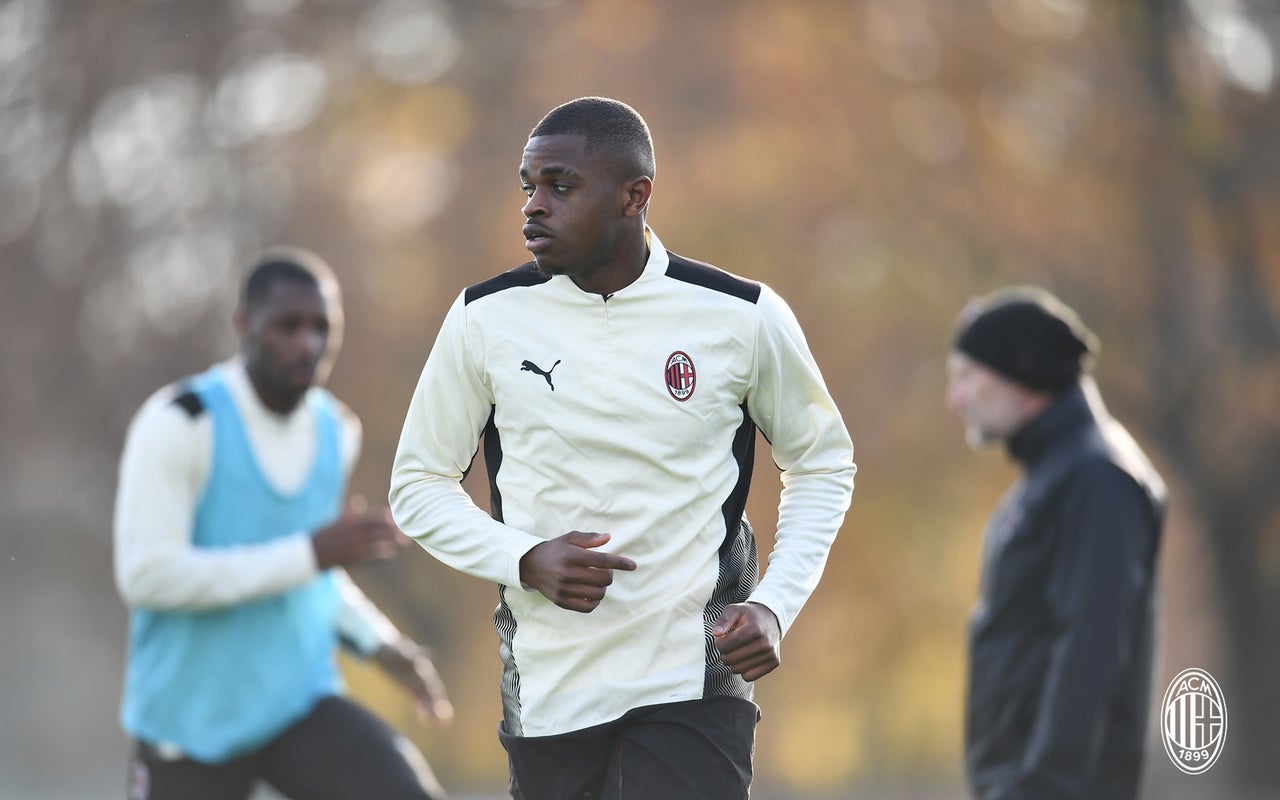 The second goal against Genoa came down the right side from some quick decision making, and Kalulu described how it came about.
"It starts with a touch. And for the little anecdote, the coach often criticises me for not getting involved enough in key areas. When I see the action again, it happens quite quickly. But when I'm doing it, I see it unfold with quite a bit of time.
"In the heat of the moment, I passed it into Brahim Diaz, he played it on Rade and after Messias finished well behind. The action happens quite quickly, but during the match, I feel like it lasts a minute. It is by repeating these movements that it becomes natural and a little simpler, even if it remains difficult."
Kalulu described the qualities that he had to develop to adapt to certain changes in role.
"Basically, I didn't have these qualities of speed, composure and physique. I was short in stature and had to compensate with reading the game, foot technique and faster vision than others. Afterwards, I grew a little late, but fast, and these physical capacities allowed me to expand my game and be as complete as possible.
"At Milan, I realise that it is my ability to repeat long, high intensity games that help the team. I have changed the way I look at my football one bit."
In attack the 21-year-old often combines with Zlatan Ibrahimović.
"In the locker room, he's a leader. Since he's the oldest, he has this role of mentor, although I don't really like that word. He has the experience to lead. When I arrived, even though I had never played pro, he was very welcoming, gave me a lot of advice and asked me questions about my personal life, my expectations, what I wanted, even though he didn't didn't necessarily have to.
"He is benevolent. In the field, we are here to win. A missed pass is one too many missed passes, so it can scream. But as in every locker room, it lives. He's a good team-mate.
"On a daily basis, what he generally advises me is to play fast, see faster. There is no point in having fun carrying the ball just to carry the ball, to show that you are comfortable. You always have to have quick and precise decision-making. If I play fast, I'll give you time. Staying one step ahead and keeping that speed, that makes all the difference in the game.
"Olivier [Giroud] does not have the same expectations as Zlatan, because he places himself differently. Olivier is someone who moves a little more in the area, to go to the front post, far post post and who makes a real request. He tells me where he wants it, we talk, I also give him my point of view. Zlatan may be moving a little less. It's more ball at the far post, or when he lands in support and I race behind."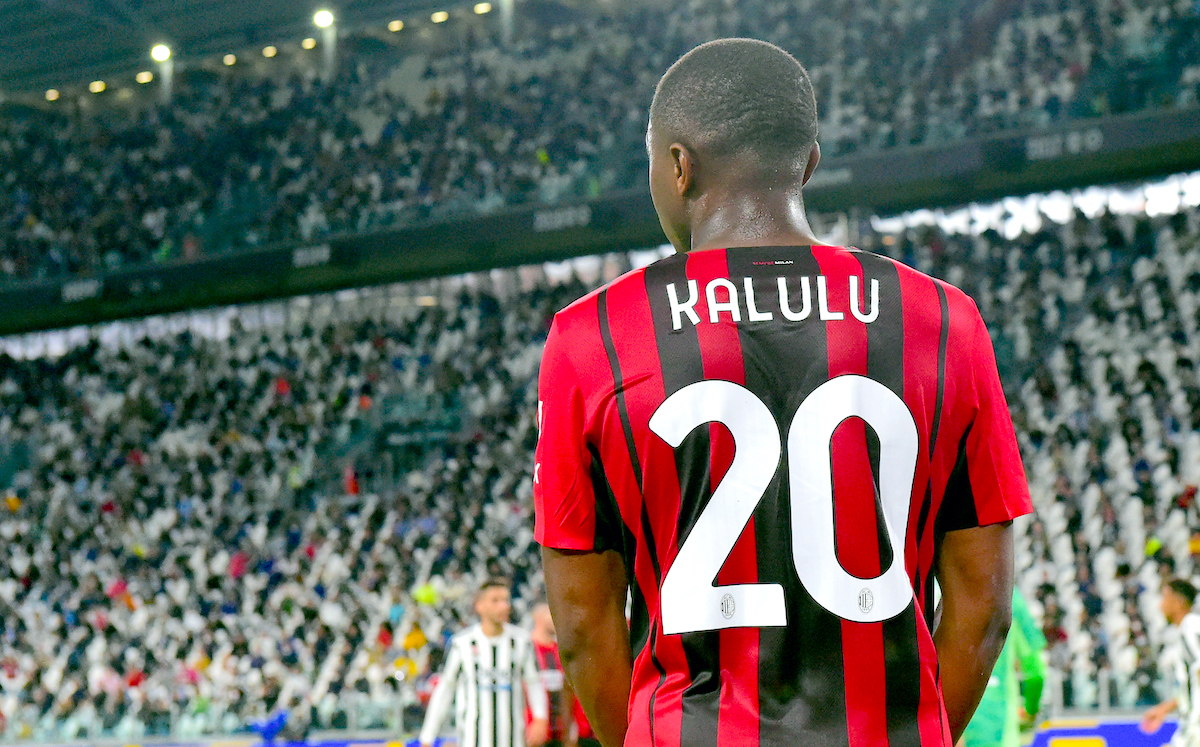 Even as a young player Kalulu has often been a captain with the youth teams he has played for, but he does not believe himself to be a leader just through wearing the armband.
"It is true that I had this leadership side in Lyon in the youth categories. But this is not leadership with the word. I show what I have to show on the pitch and behind it I have an attitude that reassures others, speaking only when it is necessary to speak. People listened to me naturally, that's why I had the armband.
"Obviously, when you arrive in a locker room like that, you have a different role. As everywhere, you have to show on the ground what you are worth. This is how you will get this recognition from others. Today, I am not asked to be a leader, but to reassure by my services."
Kalulu also spoke about his decision to leave Lyon and admitted it was the appeal of moving to a 'big club' like Milan that had a big infuence.
"What weighed in my decision was the fact that I was not going to play. Sometimes I wonder where I would be today if I had stayed at OL. But after that it passes. I thought, or I was sure that I had the qualities to express myself. After that, there was a difficult context, but that's how it is.
"Milan is the kind of big club that every player who is small is looking for. When you play big matches in France, it's to join this type of institution. There was also this question of definitely taking the plunge. I wondered if I was ready or not, and I felt I was. So why wait and be in the dark?"
Milan's last trophy was back in 2016 and their most recent league title was back in 2011. What are the objectives for this season?
"When I signed in 2020, they were in trouble. And then there was the ten-game winning streak. Obviously, it blocked the possibilities for me, but it's positive to play in a strong team.
"Today, Milan is looked upon and valued at its true worth. The goal is to win trophies because, as the older ones in the locker room say, that's what's left at the end of a career. Which, on the other hand, I do not know. Personally, it's to play as many matches as possible, to continue with the selection and for Milan. And then health is important!"
---
READ MORE: Worrying Premier League precedent and deadly Salah – All the key stats ahead of Milan vs. Liverpool