A mercato that started brightly and rapidly with the signings of four expected first-team players has predictably slowed down, and along with it so have the rumors about incoming transfers.
One rumor that refuses to go away however, is a potential move for Fiorentina striker Nikola Kalinic for a proposed 30-35 million Euros, but I'd argue keeping Carlos Bacca has a bigger potential upside.
This isn't the first time the two players have come up head-to-head, they both met in the 2014/15 Europa League final albeit playing for Dnipro and Sevilla respectively. Kalinic had moved to Dnipro in the 2011-12 season coming off a failed spell at Blackburn Rovers in the Premier League and was having an inspired season especially in the Europa League.
Bacca on the other hand had experienced a massive uplift in trajectory moving from his native Colombia to Brugge in the Belgian league ending with him moving to Sevilla having topped the Belgian goal-scoring charts. Both players scored in the final but it was Bacca's brace that saw him lead the Spanish side to glory. Following the final both strikers got moves to their current Serie A clubs.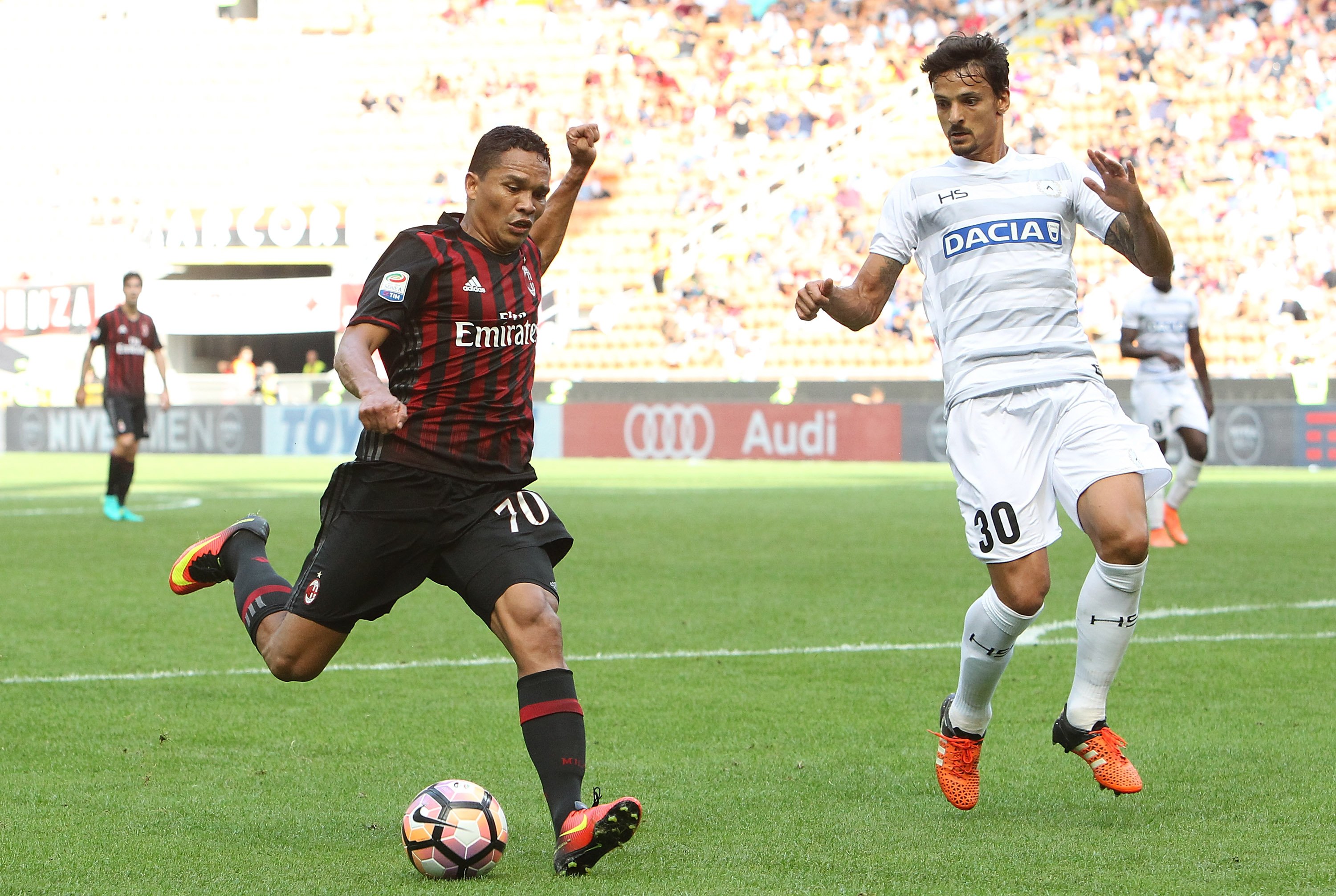 No Milan fan will try and put up an argument for Bacca having had a good season with his 13 goals and three assists, but when taking his average level across his entire career into consideration logic dictates that this has been an uncharacteristically bad season for him, one that can be very closely compared to this season's top goalscorer Edin Dzeko.
Remember the "Edin cieco" or "Edin blind" nickname, or the countless one on one and open goal misses that seemed to send him into a spiraling pit of striker demise of which he could not possibly recover from. Well now he's the top scorer and if you consider his average goalscoring record across his career, this resurgence perfectly adds up.
Kalinic on the other hand, has had a quite regular season for his standards with 15 goals and two assists. Both have similar passing accuracy with Kalinic's at 78.4% and Bacca's at 76.1%. Kalinic only has two extra goals in a side which has created significantly more chances than Milan (approx. 52 more) and title winners Juventus. What stands Kalinic apart is his ability to create chances, averaging almost double the chances created and key passes as Bacca per 90 minutes.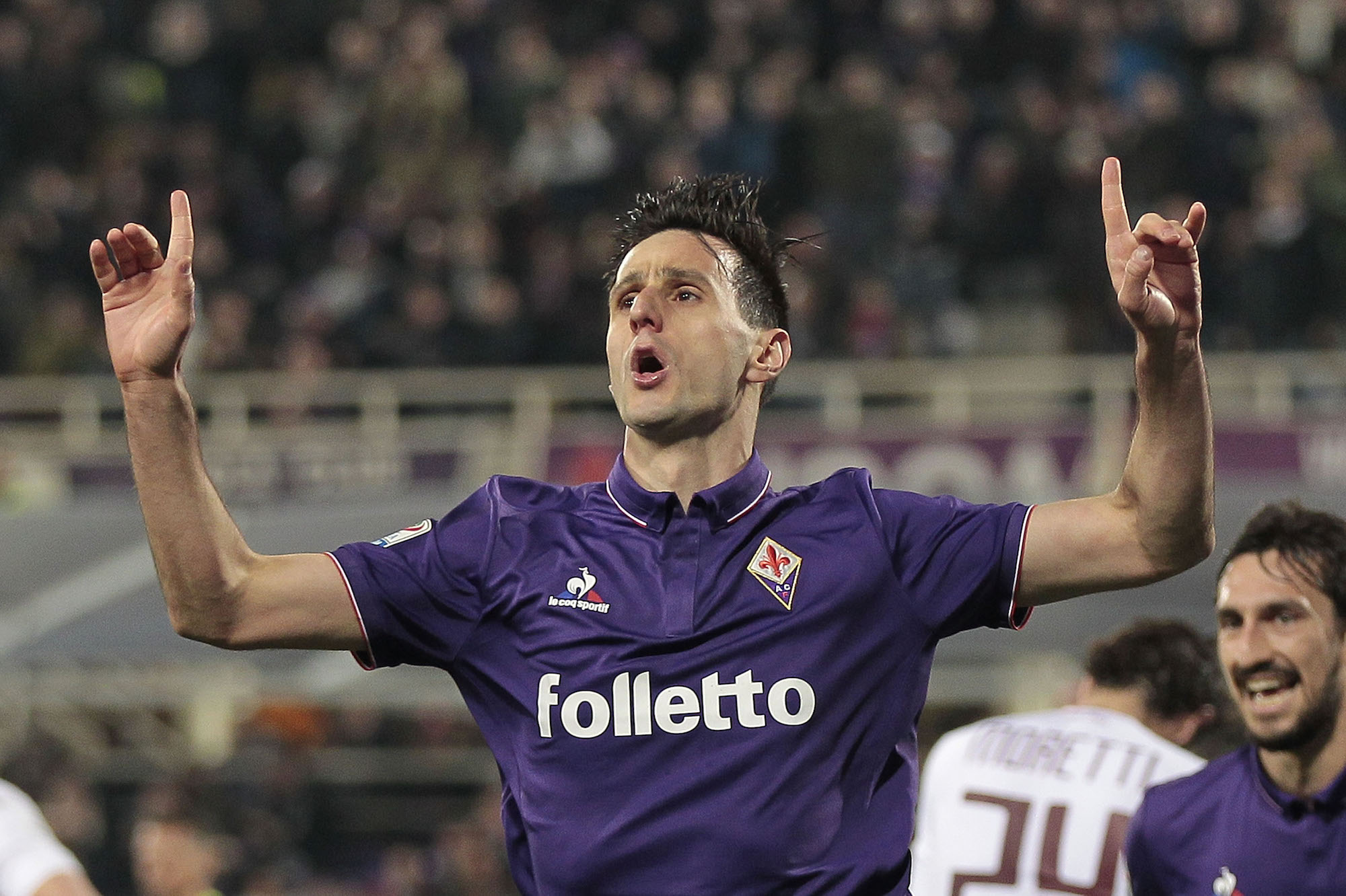 When you look closer at those numbers however, you find that Kalinic is the 7th highest assist maker at Fiorentina and has less assists than Bacca while having two other players in his team that have hit double figures in goals with Milan having none but Bacca. Milan's closest player being Lapadula who has been in and out of the team all season. Indicating that the chances he creates don't put the benefiting player in the best of positions to score.
A common criticism that has been leveled at Bacca this season is that his shot conversion has reduced when in reality it has remained at approximately the same 23% that he managed last season. Kalinic has also maintained a relatively constant conversion rate at 16.7% over his two seasons in the league.
The bottom line is that in my opinion Carlos Bacca playing at his base level benefits this Milan side much more than Kalinic especially at the ridiculous price being mentioned.