AC Milan defender Simon Kjaer has given a long interview to Danish outlet Tipsbladet about his time at the club so far, recent games and aims for the season.
There is no doubting the impact that the Dane has had since he joined the Rossoneri just over a year ago, as the team were fighting to stay in the top half when he arrived whereas now they are top of Serie A by three points.
We were sent a copy of the interview by Kjaer's media advisor Lars Hendel, and we have translated the interview below.
How important was the victory over Torino after the defeat to Juventus?
"It was important to get back in the good shoal, and we did it with the victory, a good team effort and with another clean sheet, which I as a defender am happy with," he said.
"I also think that from the start we showed a really good mentality against Torino, we were aggressive, pushing them hard and showing that we wanted to win, we dominated as we should at the San Siro, and we worked well together as a team – just as it is our greatest strength. As Pioli said about the match, you show that you are a good team by hitting back when you are hit. And we hit again immediately."
How hard was it to lose to Juventus?
"All teams can lose a match, and Juventus is a good team that everyone can risk losing to. We have not spent much energy on that, but we have spent energy on learning from our mistakes in that match. We have played long with a squad full of injuries, and it eats at everyone.
"But from all the many months without league defeat and from all the good experiences and victories together as a team in that time, one gathers enough confidence that it does not really shakes us to lose a single match.
"If we want to keep the excitement in the league and keep our chance of winning the league, then you look at the mistakes you make and learn from them – and then you immediately work harder to get better."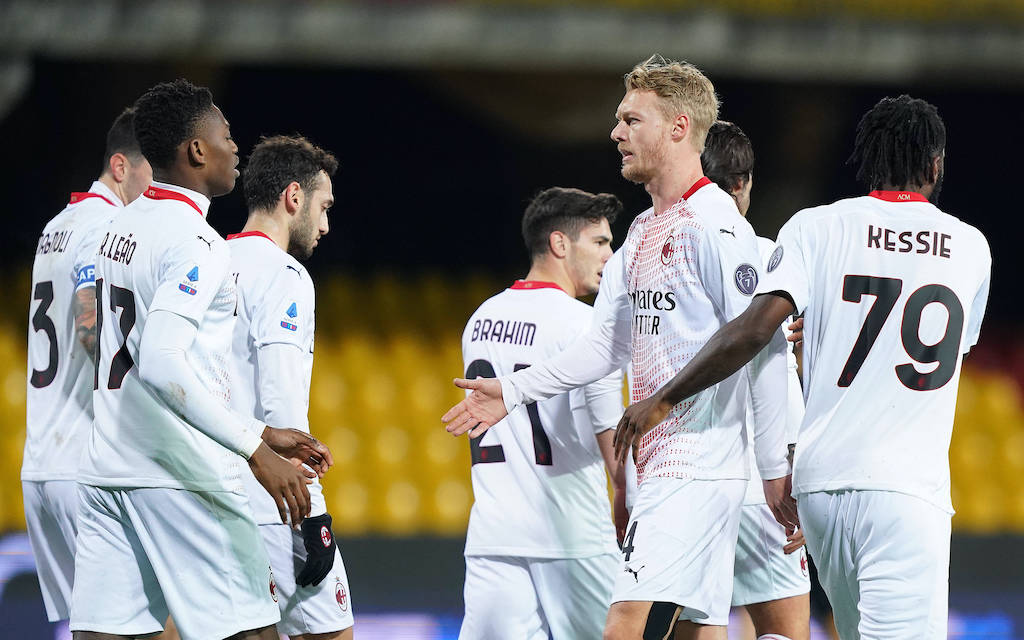 The 3-1 defeat at home to Juventus has been the only league defeat since the first lockdown. Why has AC Milan been playing so strongly since Serie A resumed in June?
"It's a combination of many things that started to fall into place in January last year and are constantly evolving. The tactical, the mental, a skilled coach, of course a team with great potential, where many have hit a really high level. And then it's just that victories breed victories, and the mental means a lot.
"This is how we have felt in the national team for four years now. Each individual player grows individually, just as the team grows. In the end, you think that no matter what adversity you encounter in the battles, you will probably get a result.
"Here at AC Milan, the faith and confidence is great, the self-understanding as a team and club is huge, but we also have a great hunger for success – and we show the will to improve continuously and work hard every day. That is why we have have been so strong and we do not feel that anyone is better than us.
"There is a lot of quality in the team, in the squad, and we have grown a lot as a team in a year. There are many things that succeed for us, but the most important explanation tactically and game-wise is the perhaps a bit boring that we simply hang well together as a team – and that we are well on the field, so I mean that whether we go high on the field in pressure, or we stand deep and defend in a phase of the match, everyone helps and everyone is well positioned.
"It gives us a foundation that we can always rely on if there is a difficult period in a match. And that is often the case during matches – such is football at this level for all teams."
Why has AC Milan been a perfect match for you, and what role have you taken on the defensive?
"I was picked up with the clear role description that I should show leadership and take responsibility on and off the field and use my experience in a very young squad. I love that task and that responsibility here in Milan, just as I do that with Denmark. "
How much does Zlatan mean for the team and how important was it for the upcoming matches that he was subbed on for the last few minutes against Torino?
"We have been hit pretty hard by injuries, so it is important to get everyone back, and of course Zlatan as well. We have a really good mentality in the team, and it comes from the coach, it comes from the squad in general with a huge hunger for success, but also from us seniors who were brought in to support and help the young people by taking responsibility for more than ourselves, and so does Zlatan certainly with all his experience. There are many strong individualists, but it is as a team that we have really grown together."
How much does it effect the team that AC Milan are currently number one and on track for their first Scudetto since 2011?
"We are all proud to wear the Milan jersey, because it is something special. It is obligatory, and we must dare to think big and have big ambitions. It is clear that there are many millions of Milan fans over the whole world that has big ambitions and shares our dreams.There is so much passion, joy – and gigantic ambitions.
"But Milan fans are also well used historically so they support us but we all know we are in the middle of the season and nothing has been won yet."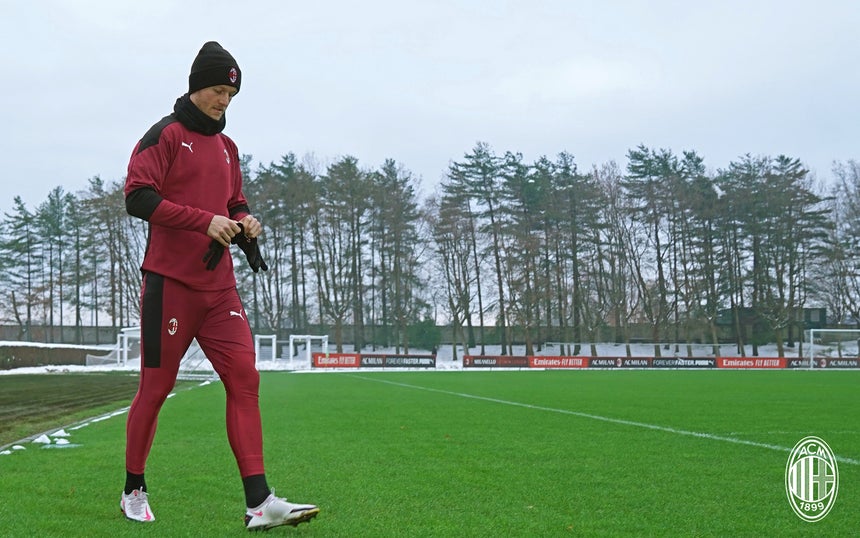 How much do you think about what it might end up like if it continues?
"The self-understanding is that AC Milan is one of the world's biggest clubs, fan-wise and historically – and you have to try to live up to that.
"The club has been through a difficult period, but in the last year we have come closer. We take one game at a time and with the right attitude we can do it. There are many games left, many points to play for, and there is a long way to go.
"We must have confidence, but also humility, because we must remember that the club has moved very far forward in the table since I came just a year ago, and we are still in the middle of the building process that will last for several years. But the development is great, and personally it's great for me to be a part of."
How much would it mean for you to win the title? You've had a long and beautiful career, but the big trophy has not yet come your way?
"When I came to AC Milan, I dreamed and hoped that I could help bring the club back to where it belongs. And it's at the very top of Italian and international football. So that's the dream, and now that's the ambition already this season.
"We are a very, very young team with great potential. I believe we will continue to grow as a team and then we can go a long way if we maintain our good mentality. If we go out on training every day the pitch, and everyone is aware that we must constantly improve."
How do you look at the competitors below you? Who do you keep an eye on the most?
"Honestly, we do not focus on others, but only on ourselves. We attack every fight to win it – that's our mentality."
Do you feel that it is at all possible to tip Juventus off the top after winning nine titles in a row?
"Right now we are number one and we were also the best team in all of 2020, so we have something to have confidence in, but we know there is a long way to go to win the title. There are many strong top teams in Serie A now.
"I've said in the Italian media that I do not think any team is stronger than us in Serie A, but that does not mean that we automatically win the title, because others are also strong. We are Milan and we have to go after winning every single match. We have to think big."
How much do you feel about what is going on around you among supporters and the media, now that you are playing in front of empty stands? And is it hard to motivate yourself when you run into a resounding empty San Siro?
"We feel a great support. The red-black part of the city is boiling and people are happy on behalf of the team. The empty stands are just a condition for us and not a problem at all. The first matches without spectators were special, especially at home at the San Siro, but now it fills nothing."
"It's our everyday life now. But I miss spectators at the matches, because they mean everything, and I miss the support of our fans, so I hope the stadium fills up in the spring. I played there when the San Siro is full, and "Of course I would like that. No doubt about it. Then it's a fantastic home ground."
---
READ MORE: SempreMilan speak to Milan Primavera star Marco Frigerio