It was a tough evening for every football fan yesterday, and especially the Danes, as Christian Eriksen collapsed on the pitch in the clash against Finland. Fortunately, he was rescued by the quick actions of the medical staff. 
Another very important man was Simon Kjaer, who quickly notified the medical staff and made sure Eriksen's airways weren't blocked. He also instructed the team to form a wall to protect Eriksen from the cameras, while also consoling his wife.
On his official Instagram page, Kjaer's agent Mikkel Beck published an emotional message to praise the actions of his client: "Tonight you became my real hero. You saved your friend Eriksen from dying. I have known you for 17 years and I have never been more proud of you than tonight. You are my HERO," he wrote.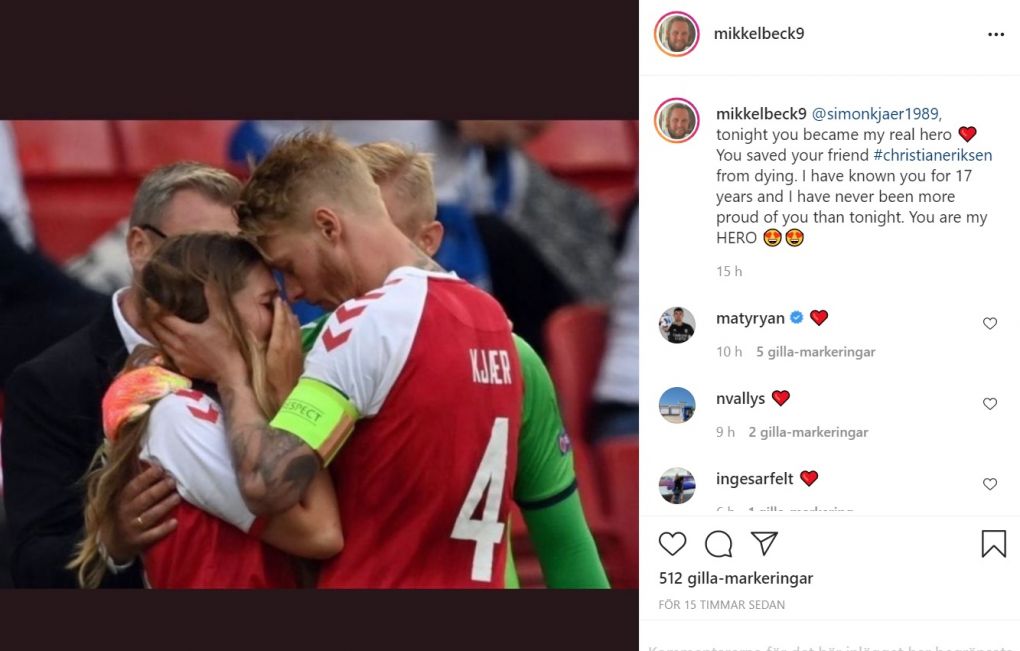 READ MORE: Castillejo destined to leave Milan and return to Spain this summer