Gianluca Lapadula spoke to the camera's today following his Man of the Match debut for the Italian National team in an 8-0 hammering of San Marino. 
My future? I am fine at Milan, I strongly wanted to join the club, now we will see."
Those were the words of Milan forward Lapadula after he hit a hat trick this evening in a 8-0 Azzurri debut.
The 27-year-old opened the scoring on the tenth minute of the match with a header from close range off an Andrea Conti assist. Lapadula made it 4-0 just ten minutes later after he latched onto a fine through ball and chipped it over the visiting goalkeepers legs. He completed the hat trick just before the 50th minute mark with a delightful chip from outside the box to make it 6-0.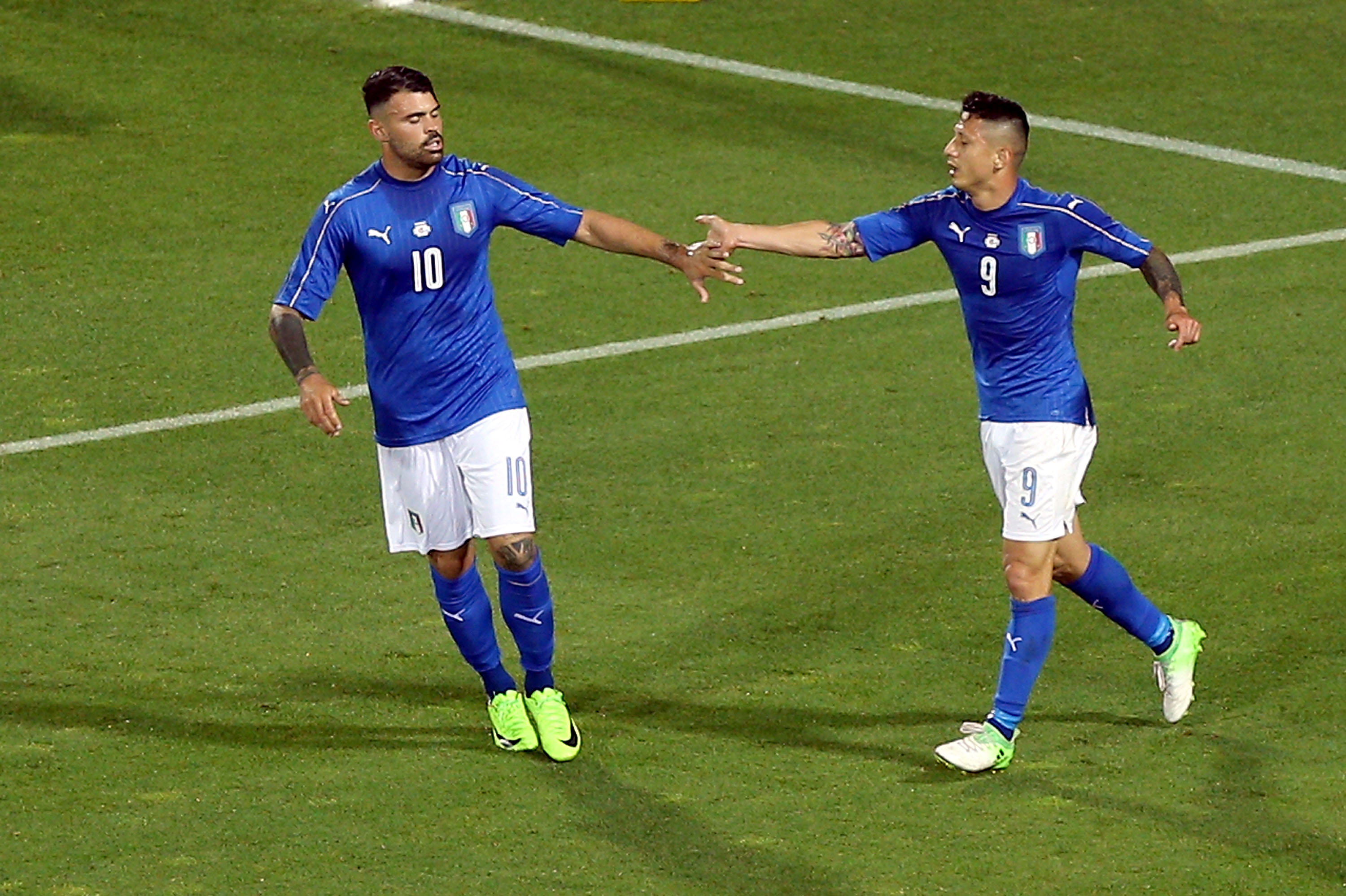 Lapagol, after the match, was also asked about his club manager Vincenzo Montella:
"This season he has done very well, along with his coaching staff, he is the first coach to not be sacked in recent years."
 "I want to thank Montella because he gave me playing time."
Milan have been linked with high-profile attackers for quite some time now, most notably Belotti, Aubameyang, and Morata. Of those three, the latter seems to be the most realistic transfer target and the current Rossonero was asked his thoughts about the Spaniard joining Milan.
"I hope that Milan can become more competitive and return to top-level in Europe. All great players are welcome."