The Rossoneri will feel hard done by as Correa cancelled out their win with a late strike. However, several players did really well to put up a good fight despite missing so many key players. 
Donnarumma (6): Made some great saves throughout the game. However, he was not able to stop Correa's equalizer in stoppage time that was a perfectly placed shot. 
Rodriguez (6): Did very well controlling the Lazio attack coming down the left side. Was able to move forward early on in the game and really was able to help keep the defence stable.
Zapata (5.5): Started the game okay, and had a decent recovery after falling when defending Alberto early on. Overall, it was a decent performance but he did fail to clear the ball properly before Correa scored the winner. 
Abate (5.5): Had a shaky start, but was able to control Immobile's speed. Was able to help control the defence but was not able to handle the pressure of the last five minutes.
Calabria (6): The first half was average, but the youngster showed his quality in the second half. Defended well along with Abate and got the assist to Kessie's goal after a good run. 
Bakayoko (6): Started the game well, helping control the Milan midfield to the best of his position given the current situation. Turned the midfield game into a physical one over a skill game and it helped him and Kessie win back many balls.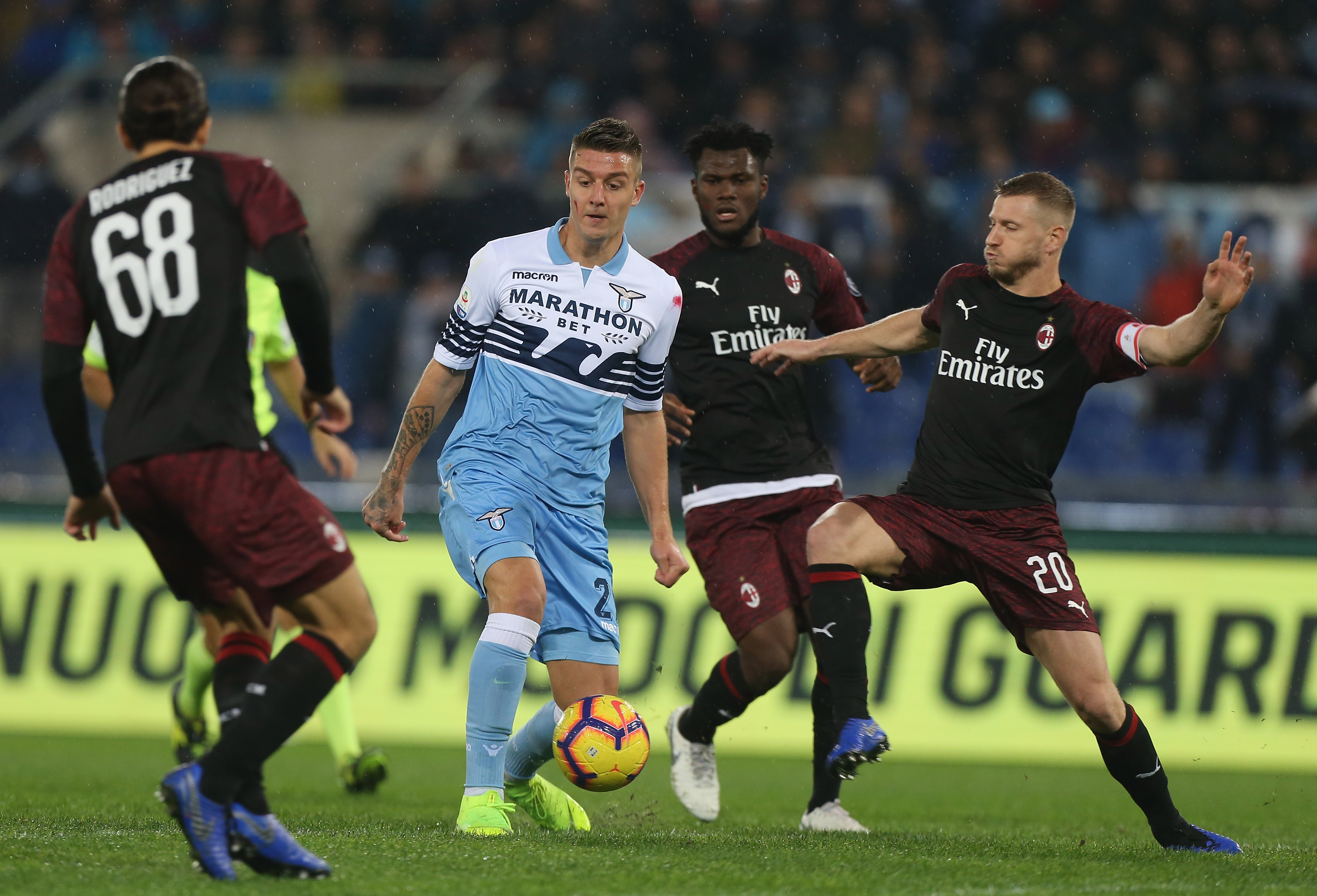 Kessie (7.5 – MOTM): The leader of the current Milan midfield. As always, he covers a lot of ground to help out in defence and attack, which resulted in a goal to his name and almost a clean sheet.
Borini (5): Difficult to asses the performance of Borini. He was sluggish, but at the same time, he did get into good positions to open some space for his teammates. Defended well at time as well. 
Suso (5.5): The Spaniard helped out a lot in defence, and sometimes it seemed he needed to get further up the pitch. Not the danger that Milan would've hoped for this evening. 
Calhanoglu (6.5): Had a good chance early on but the Lazio goalkeeper tipped it onto the post. Dropped down a lot to help with the balance in the midfield, which was a successful move.
Cutrone (5.5): Made a few good runs overall but really wasn't his night, with Milan opting to play more on the defence. Needs more service, but it's as hard for his teammates to get to that point.