New AC Milan signing Rafael Leao has revealed his delight at joining the club he played with on the PlayStation growing up.
The Portugal U21 international arrived in Milano earlier in the week before undergoing medical tests on Wednesday and Thursday.
It is believed that his move from Lille has been formalised for a fee of €30m-plus-bonuses, and he has agreed a five-year deal with the Rossoneri.
You can read our profile on Leao here, but in the mean time here's what he said to Milan TV.
"I always chose Milan when I played on the PlayStation because a very strong team that won the Champions League so many times," Leao said.
"The club has had many great players in the past. I never saw them live, but I watched videos of Maldini, Rui Costa, Kakà, Seedorf. They are all great names that have made history in football. It is very nice to be here."
On his Rossoneri idols: "Kakà was a champion. The Brazilian players always have a special talent and Kakà has marked the history of Milan. He won the Ballon d'Or with the Rossoneri shirt and I am proud to have arrived at the club where he has played in the past."
Leao is expected to be deployed as a second striker alongside Krzysztof Piatek – something he is relishing the opportunity to do.
"When you play with two instead of one you have more chances. One stays more firm, while the other has more freedom. I came here to help the team regardless of the role the coach will give me.
"I'm here to help make Milan achieve its goals. It is clear that Piatek is a great striker who showed all his value already at the time of Genoa. Then after his arrival at Milan he did the same, scoring many goals. I hope to help him with many assists. The more goals he will score, the better the team will go."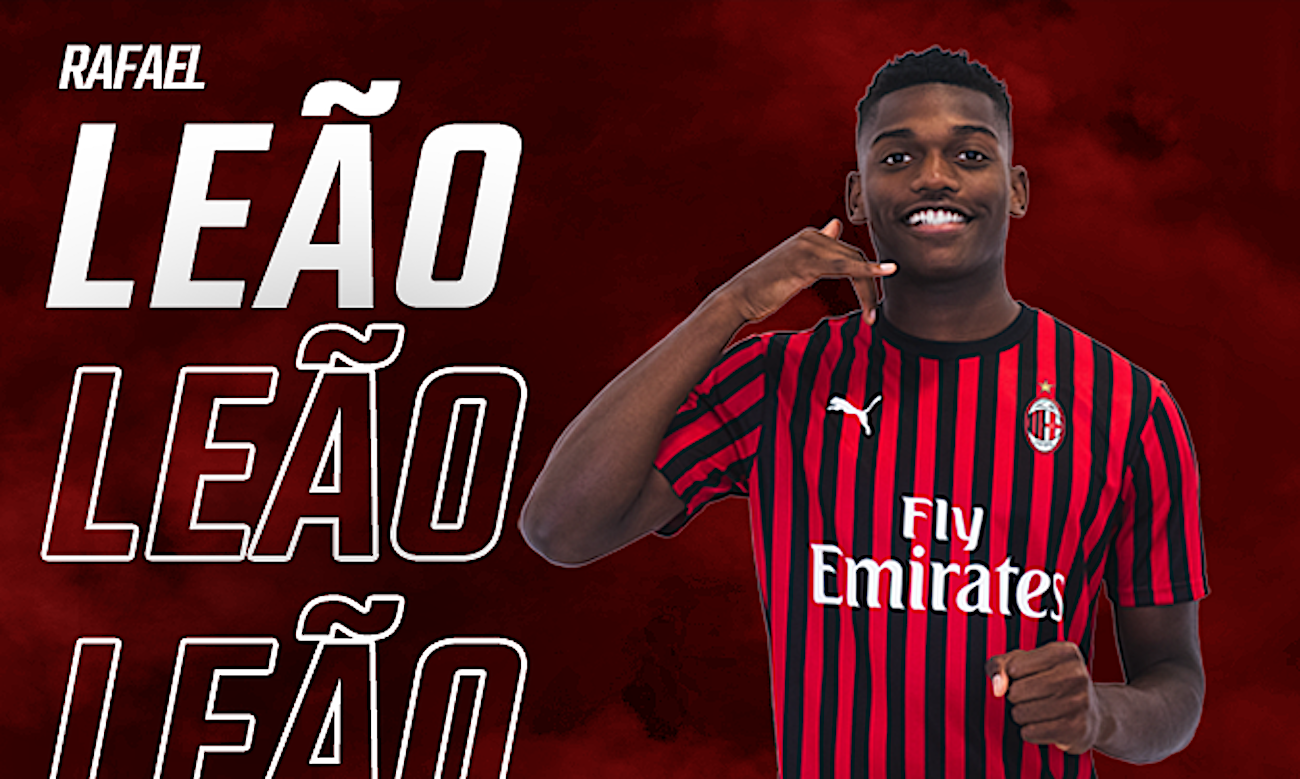 On his 'phone call' celebration: "I started to celebrate like this during my time at Sporting Lisbon.
"It was my way of cheering with my father in games where he was not at the stadium. It was as if I made a call to my father to tell him: 'I scored another goal for you, Dad.'
"I am fast and I like to bet on the man. I like to assist, but scoring goals is also part of my technical background. It is important to lend a hand and play for the team.
"I am not an individualist, I play for the team and I always try to help my teammates. I came here to give my best. If I arrived here it was thanks to the work I did.
I have to prove my worth on the pitch. I feel that I have arrived at a great club and that my companions will help me. I am here to give my best."
On his favourite music: "I like rap and Spanish music mostly. I like a bit of everything, even dance music."
Finally, a message for the fans: "Hi Rossoneri fans, I'm Rafael Leao. A big hug, come on Milan!"