On deadline day, follow Milan's transfer news here, brought to you by SempreMilan's mercato live blog.
---
21:43pm ESPANYOL ANNOUNCE DIEGO LOPEZ
Diego Lopez has officially joined Espanyol. The goalkeeper is set to join the Spanish side on loan. More details soon.
Diego López, desè fitxatge #RCDE.

¡Bienvenido, #DiegoLópezPerico! https://t.co/uanPO3mrUe pic.twitter.com/aMIP0poS3h

— RCD Espanyol de Barcelona (@RCDEspanyol) August 31, 2016
---
20:40pm SKY: NEGOTIATIONS FOR FERNANDEZ ARE OFF
Sky reports the negotiations between Milan and Fiorentina for Mati Fernandez are off. The midfielder won't join Milan this transfer window.
---
19:37pm SKY: MONTELLA TRIES TO CONVINCE FERNANDEZ
Vincenzo Montella has according to Sky's transfer guru, Di Marzio, spoken to Mati Fernandez on the phone to try and convince the midfielder to join AC Milan. So far though, there are no more reports on the situation.
#calciomercatoday | Intrigo #MatiFernandez, niente firma a #Cagliari e #Montella lo ha chiamato https://t.co/MPbVVkrpcA

— Gianluca Di Marzio (@DiMarzio) August 31, 2016
---
18:25pm GDS: SWAP DEAL REJECTED BY GENOA
Gazzetta reports Genoa have rejected a bid for Rincon from AC Milan. The Rossoneri reportedly offered Poli in return, which Genoa were not happy with.
---
18:17pm SKY: DIEGO LOPEZ TO ESPANYOL

Sky Italia reports that Diego Lopez' move to Espanyol is as good as done. The goalkeeper is set to join the Spanish club on loan.
---
17:22pm DE JONG TO GALA
Meanwhile, Nigel de Jong joins Galatasaray.
Welcome to Galatasaray, @NDJ_Official! pic.twitter.com/Zd8NKDrEZ1

— Galatasaray EN (@Galatasaray) August 31, 2016
---
17:17pm VERGARA LEAVES
Vergara officially joins FC Arsenal Tula of the Russian Premier League on a season-long loan.
22-летний колумбийский защитник Джерсон Вергара арендован @pfc_arsenal на 1 год у "Милана" pic.twitter.com/uuhHneDXiH

— ПФК Арсенал (@pfc_arsenal) August 31, 2016
---
17:15pm VERGARA TO RUSSIA?
Some Milan fans would view this as good news. It appears Jherson Vergara could be on his way out.
Read Daniel Gutman's feature on the Colombian defender: The mystery of Jherson Vergara.
https://twitter.com/TheMilanBible/status/771002238059831296
---
17:04pm BACK FOR JACK?
Less than six hours to go, and still no deadline day signings for the Rossoneri.
Then again, anything can happen, and links with Jack Wilshere have all of a sudden popped up again…
Football is weird now. pic.twitter.com/Tl35zLAkN1

— Huw Davies (@thehuwdavies) August 31, 2016
---
15:45pm MILAN IN FOR WALES STAR?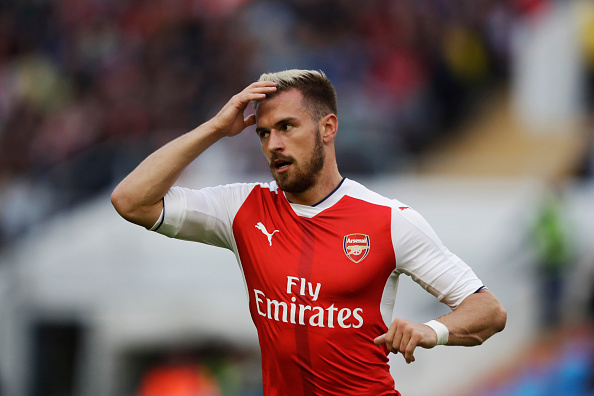 Milan have contacted Arsenal midfielder Aaron Ramsey's agent to try and strike a deal, according to SportItalia.
---
15:35pm NO DEAL FOR JOVETIC
That's the end of that, then.
Ausilio: "Jovetic will stay at Inter for sure" #transfers

— Fabrizio Romano (@FabrizioRomano) August 31, 2016
---
15:30pm GABRIEL TO BOLOGNA?
It's not all about incomings today…
According to Sky Italia, Bologna are interested in signing Gabriel from Milan.
---
15:20pm CAIO BATTLE
Seems like Milan will not be alone in their pursuit of Rodrigo Caio…
Napoli will challenge Milan for the signing of Rodrigo Caio in January, according to Sky.

— Milan Eye (@MilanEye) August 31, 2016
---
13:55pm FABREGAS REFUSAL
Sky Sports in the UK are reporting that Milan were the ones who enquired about Chelsea midfielder Cesc Fabregas, but the London club refused to enter negotiations.
BREAKING: Sky Sources: Cesc Fabregas to remain at Chelsea despite interest from AC Milan #DeadlineDay #SSNHQ pic.twitter.com/6E4duIXf57

— Sky Sports News (@SkySportsNews) August 31, 2016
---
13:53pm JOVETIC ALMOST DONE
Wow! This came out of nowhere. It appears Milan are closing in on a deal for Inter striker Stevan Jovetic. Is it a good move?
https://twitter.com/TheMilanBible/status/770952274818371584
---
13:10pm NO INTEREST IN LACROIX
It appears any pursuit of Sion man Lacroix is now over.
Intermediary of Lacroix: "We offered him to Milan, but the Rossoneri are not interested."

— Rossonero (@rossonero_fans) August 31, 2016
---
13:05pm FABREGAS OFFERED
Well, well, well. We have our first potential blockbuster of the day…
https://twitter.com/TheMilanBible/status/770938821018083328
---
11:05am HONDA UPDATE
It appears that all has gone quiet on the Honda-Keita swap deal…
MilanNews report there are no confirmations on the rumors about a possible Honda-Keita Balde loan swap deal between Milan and Lazio.

— Milan Eye (@MilanEye) August 31, 2016
---
10:10am HONDA FOR KEITA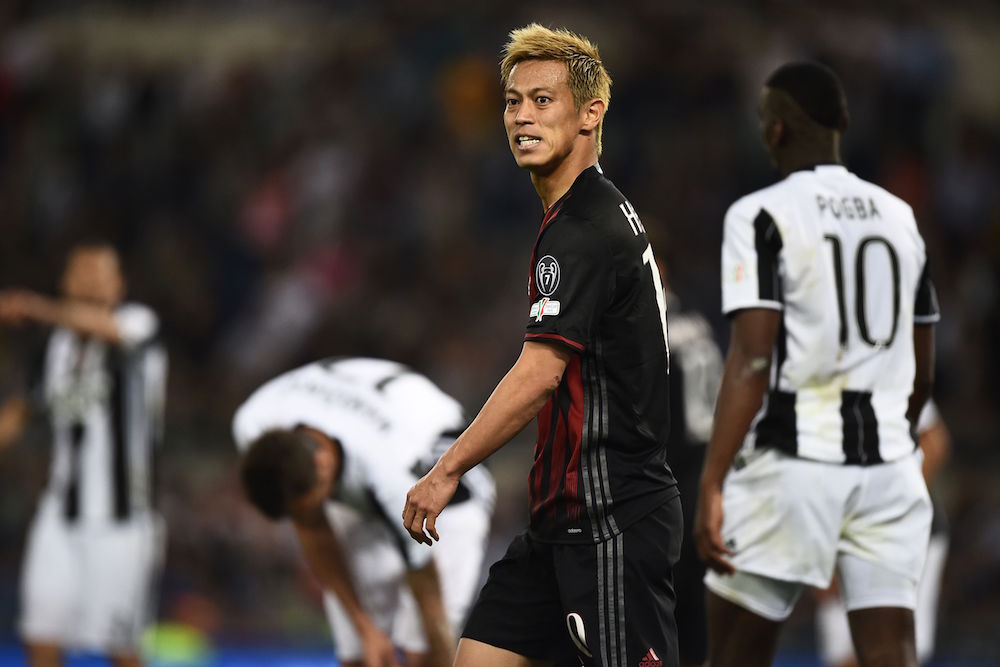 There are also voices on a possible exchange with Lazio involving Keita Balde and Honda, this scenario however, seems unlikely at the moment.
---
09:50am MATI
For the midfield Milan point to the name of Mati Fernandez, a former player of Montella's at Fiorentina but the Chilean is more likely to head for Cagliari or Atalanta.
---
09:18am WILSHERE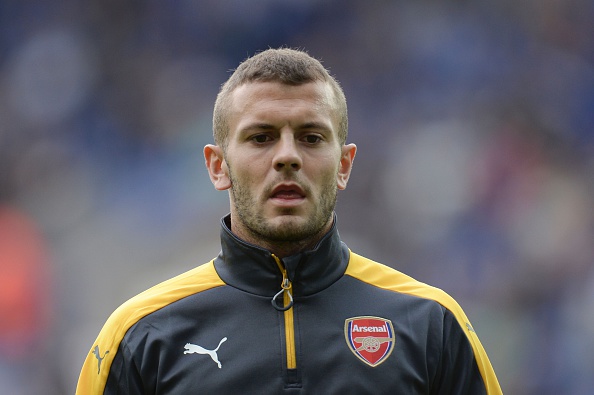 According to reports from England, Crystal Palace are close to a loan-deal for Jack Wilshere. Milan are another club linked with a possible move for the England midfielder (The Sun) with the Rossoneri prepared to offer €35 million to take him outright next summer.
---
09:00am DEPARTURES
After the loan of Jose Mauri to Empoli, goalkeeper Diego Lopez is heading to England or Spain with defender Vergara requested in Belgium, Holland, Russia and Serie B.
---
WEDNESDAY AUGUST 31 – 08:00am MONTOLIVO ALTERNATIVE
The objective for Milan is to find an alternative to Montolivo in midfield and a partner for Romagnoli in defence. For budget reasons, it's difficult to see Musacchio arriving from Villarreal or Rodrigo Caio from San Paolo (who is also of interest to Napoli).
Yesterday the name of Ranocchia was being spoke about at Milanello but city rivals Inter do not want to send him across the city on a loan deal. The rossoneri has also been offered Lacroix from Sion and a decision is likely later.
---
16:00pm MATI CONTACT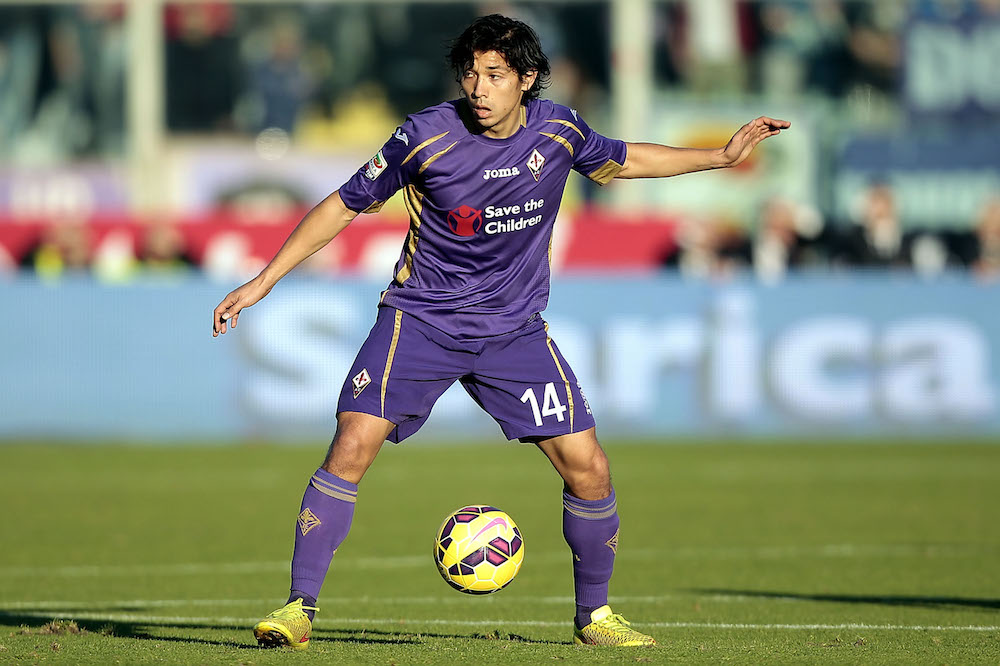 Calciomercato.com has exclusively learned that AC Milan have made new contact for Fiorentina midfielder Mati Fernandez who is one of Vincenzo Montella's top midfield targets. Rossoneri chiefs are having a meeting with the player's entourage at the moment.
---
15:00pm MAURI TO EMPOLI IS A DONE DEAL
Former Parma man Jose Mauri has joined Empoli on a dry loan deal. Calciomercato.com has exclusively learned that the Argentinean has finalized his move to Empoli after a meeting between his agent and Empoli DS Carli.
---
14:56pm MILAN MEET DYNAMO KIEV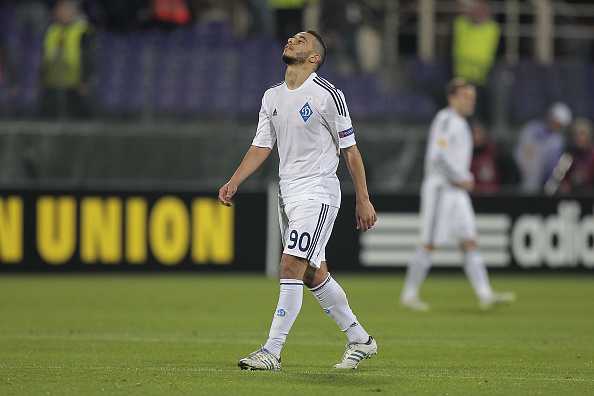 Dinamo Kiev's director general, Rezo Chokhonelidze, is at Casa Milan to discuss a number of topics. First on the list, Luiz Adriano, but also Younes Belhanda and Domagoj Vida, who started at centre-back for Croatia during Euro 2016.
---
13:30pm DIEGO LOPEZ – ESPANYOL
The out-of-favour Diego Lopez could find a new home: Espanyol, who have appraoched the former Real Madrid goalkeeper in an attempt to pip Celta Vigo.
---
12:40pm MUSACCHIO IN THE FOLD AGAIN
A name that Milan fans haven't heard for a while is that of Villarreal defender Mateo Musacchio. It appears he and Rodrigo Caio are targets again…
Milan are still following Musacchio and Rodrigo Caio and will try to bring one of them by tomorrow midnight [Sky].

— Milan Eye (@MilanEye) August 30, 2016
---
10:40am BADELJ UPDATE
 AC Milan will make a new offer for Baldej today, but Fiorentina don't want to sell the player on loan.
---
09:30am RANOCCHIA OFFERED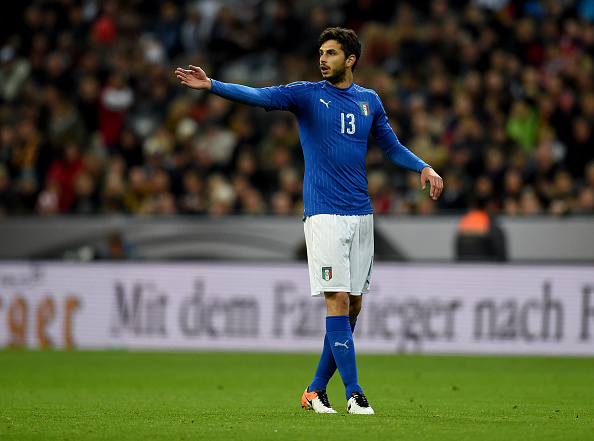 Premium Sport reports that Inter have offered the rossoneri Andrea Ranocchia who was coached by Montella at Sampdoria last term. The aeroplanino is not attracted by the idea of having the Italian defender back with him, but negotiations between the Milan clubs are ongoing.
---
08:23am: NO HERNANES
Juventus have offered the former Inter and Lazio man, but AC Milan have declined the Old Lady's offer.