Amidst the commotion surrounding Milan's transfer season this summer, few have stopped to consider the potential impacts of last year's fringe players. Talk of Marko Pjaca, Matteo Musacchio, and the Chinese consortium purchase of the club have pushed the likes of Andrea Poli, Jose Mauri, and Luiz Adriano to the side. These players, through little fault of their own, have been discarded just as easily as they were benched by Brocchi and Mihajlovic throughout the recently concluded campaign.
Some of the peripheral members, through poor attitude or sub par performances, were justifiably relegated to the bench. However, it is a mistake to group every underutilised squad member into the "bad player" bucket. Some, like Luiz Adriano, were simply not given enough of a chance to make their mark, and if given opportunities next season, could repay the manager's faith with fantastic performances.
Luiz Adriano's purchase was odd from the start. Signed for €9 million from Ukrainian giants Shakhtar Donetsk, Milan had the option of waiting until the winter to sign him on a Bosman, but chose to instead bring the Brazilian six months earlier for a fee. He was always going to be overshadowed by the mega-transfer of Carlos Bacca from Sevilla, but was nonetheless expected to be at worst a solid squad player.
He brought attention to himself after stellar 2014/15 Champions League campaign with Shakhtar Donetsk, in which he scored nine goals in seven matches before being eliminated with his club by Bayern Munich in the Round of 16. In the Ukrainian Premier League he was a consistently solid player, and had a total of 128 goals and 26 assists for Shakhtar when he departed in the summer of 2015.
Adriano started his cardinal Milan season with seven starts in the club's first eight matches. He was man of the match in the club's 2-1 victory over Empoli on matchday 2, but was too often overshadowed and pressured to provide for the "star" man Bacca. As a result, he frequently missed out on scoring chances in favor of trying to set his strike partner up instead. As he changed his style into that of a supporting striker, his output in front of goal faltered, as did the regularity of his starts. He lined up at kickoff for seven of his first eight, but just two of his next ten. An injury in January only served to set the forward back, and in the winter transfer window he was nearly shipped out to China just six months after committing his future to the Rossoneri.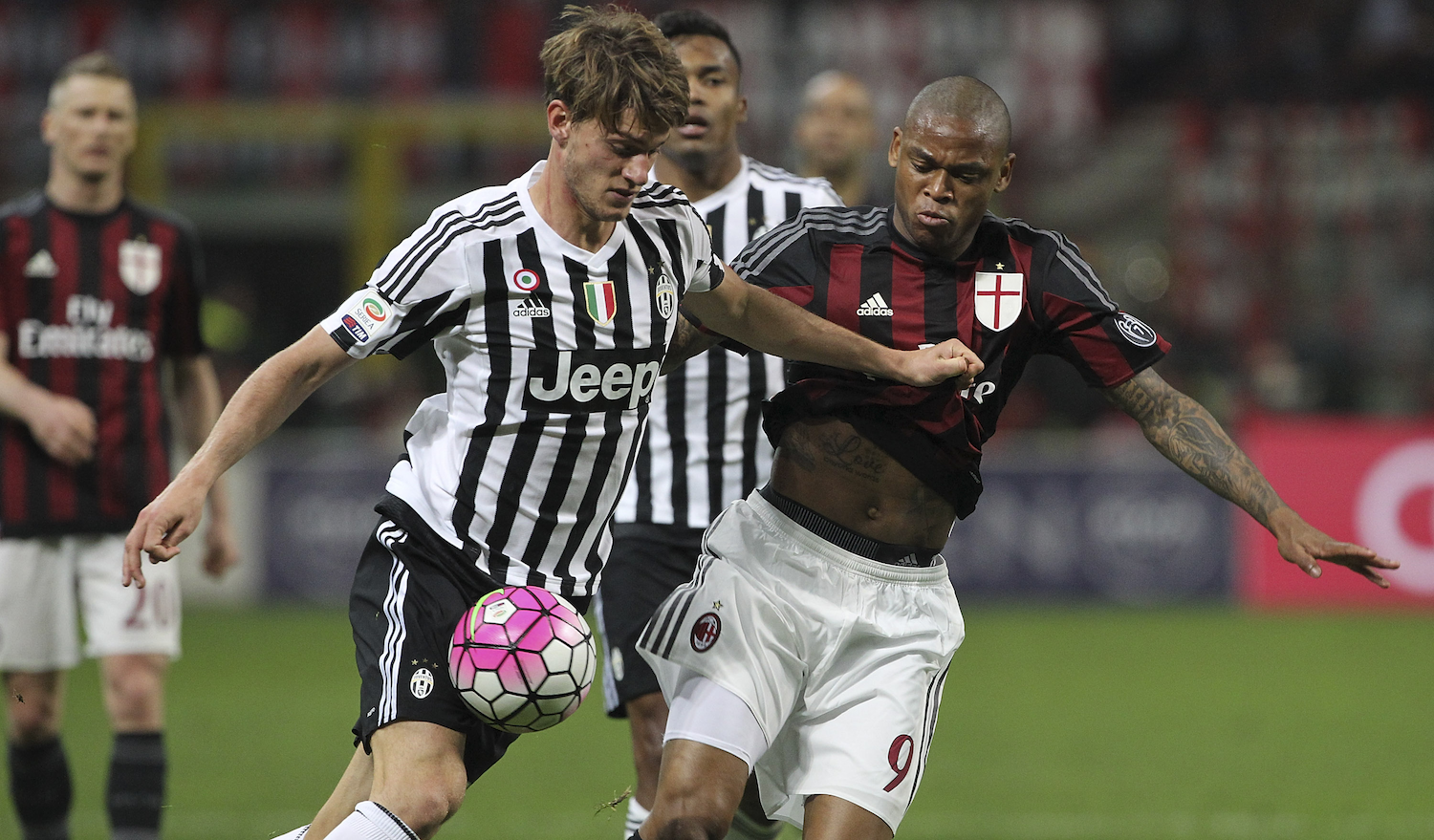 A short-lived return in April was shortly followed by another two-week injury absence, and though Adriano featured regularly in the final stretch of the campaign, he was irreversibly out of form after the injuries and could not contribute much to the spiralling train wreck of Milan's final two months. Now, with the return of Niang from injury and the purchase of Pescara striker Gianluca Lapadula for €10 million, it seems as if the Brazilian's time at the San Siro is best measured in days.
Selling Adriano, as counterintuitive as it may seem at first, would not be Milan's best move. With a nearly guaranteed selling of Carlos Bacca to the Premier League, new manager Vincenzo Montella would be getting rid of a player that doesn't suit his style and allowing for the club's other striker to step out of the Colombian's shadow. Adriano in particular is the type forward that Montella would prefer best up front. Good technique, mobile, and ready to drop back to support just as much as he is poised to make slaloming runs into the box. In the 29-year-old's match-winning performances against Empoli early in the season, he moved all around the pitch, never staying in one spot for too long and constantly looking for space to move into. This intelligence off the ball led to him being able to grab both an assist and the match winning goal.
Looking at raw statistical data, Adriano is the club's most creative forward. He averaged 1.05 Key Passes and 1.28 Created Chances per 90 minutes over the course of the season [per Squawka], a tally made all the more impressive considering over half of his 26 appearances were substitutions. He averaged less than 46 minutes per match, and yet was one of the club's most stimulating strikers. Whenever he was given the chance to start, Adriano was at the bare minimum solid, something that cannot be said for Carlos Bacca, who vanished for weeks on end several times throughout the season.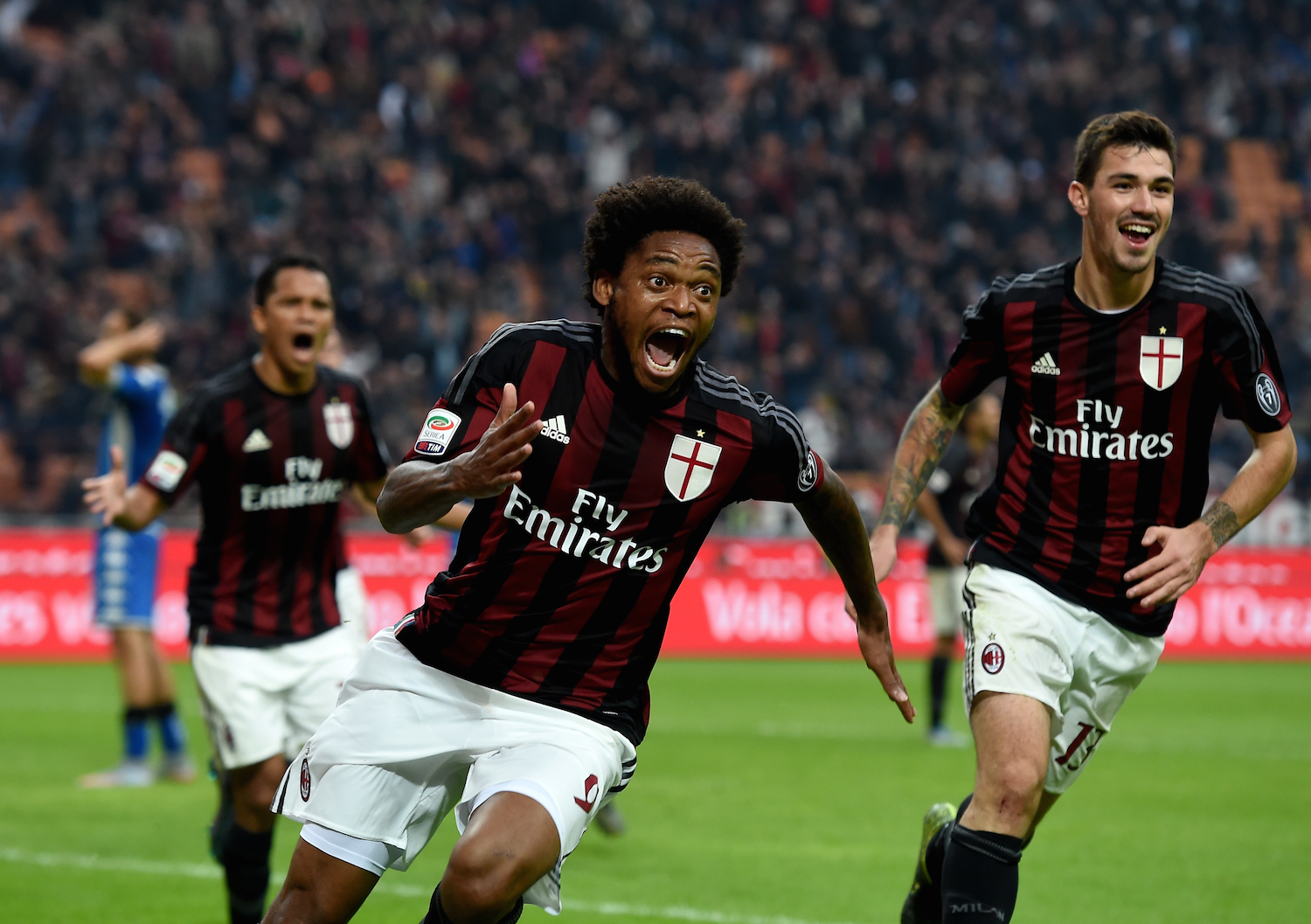 Adriano could forge a very solid partnership with Lapadula next season in the event that Carlos Bacca does depart, and a big name striker is not brought in to replace him. Both forwards need a partner to play off of, and therefore would compliment each other perfectly. If one of the countless rumours linking the club to a creative midfield does come true, the duo would also have service from the midfield to make their lives much easier.
Adriano has not been given enough time to prove his worth at Milan, and shipping him away would be mistake. He has shown that he has plenty to offer if his talent is taken seriously, and with his playing style suiting Montella's ideas, the Brazilian has all the tools to become Milan's powerhouse striker new season. Be on the lookout for the South American; he may very well surprise you.