Luka Romero became AC Milan's third signing of the summer transfer window earlier in the week as he joined on a four-year deal after leaving Lazio.
After announcing Marco Sportiello and Ruben Loftus-Cheek, the Rossoneri management got the deal across the line for Romero after rumours had been in the papers for weeks.
It is a signing that looks like a bet taken, but Romero is someone who for sure comes with a lot of expectations and the will to do well. Being a free, he is someone who comes with no baggage and a 'low risk, high reward' prospect. 
He could turn out to be another bargain like Pierre Kalulu or the next Alen Halilovic, only time will tell. For now, let's take a deeper look at the latest Argentinian to wear the red and black.
Back story
Romero was born in 2004 in Mexico to Argentinian parents and moved to Spain when he was still very young at the age of three. It was in Spain where he first started to kick a ball and upon turning seven, the Argentine joined a team based in Ibiza called PE Sant Jordi. 
A few years after, before turning 10, he had a trial with Barcelona but unfortunately he was not eligible to sign with the Catalan club since he was not 10 and did not live in the area, meaning it was against the regulations.
This did not make his journey to become a pro footballer harder however as few years later, in 2015, he signed an eight-year youth contract with Mallorca. This is where Luka exploded and made his name around the country.
He scored 230 times in 108 games for the Mallorca youth academy which earned him a call up to the first team training after the Covid pandemic struck in June 2020.
Shortly after this, he was included in the matchday squad for a game against Villarreal, showcasing just how highly regarded a talent he was.
It did not come as as a surprise when he made his debut for the first team on the 24 June. What made it even more special is that it was against Real Madrid, and it was a record breaking appearance as he became the youngest ever debutant in La Liga history at the age of 15 years and 219 days.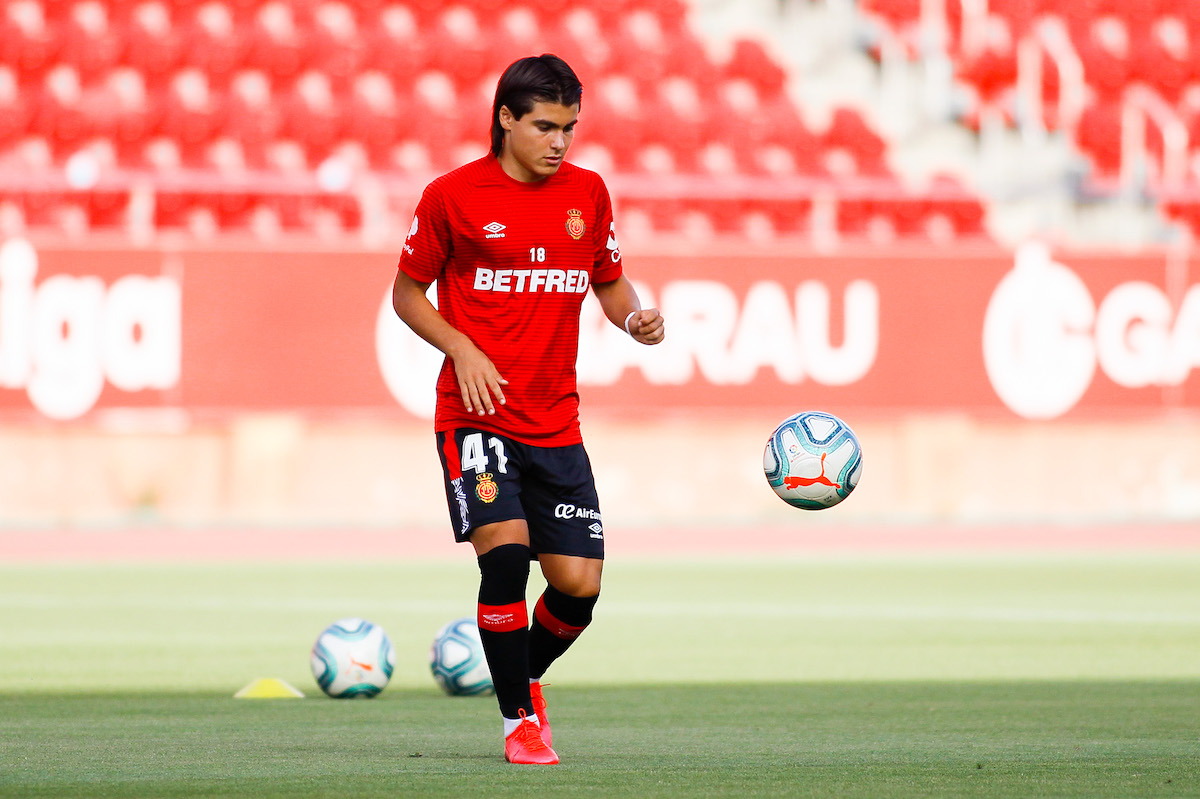 This record also stretched across Europe, as he became the youngest debutant in a 'top five' league since 1960. Not a bad way to announce yourself in senior football.
After making his debut, the following season Romero was called up to the main squad, although he did make the odd appearance for the reserves too. On the 29 November, Romero scored his first professional goal in a home 4-0-win vs UD Logrones.
Once he completed his first full season in the first squad, Romero decided to take the next step in his career Lazio came calling and the player moved to Rome for a development fee of €1m.
He started his adventure at Lazio by breaking yet another record as he became the youngest ever player to play for Lazio at the age of 16 years and 9 months, making his debut for the club on the opening game of the 2021-22 season. 
His first season at Lazio went well as the teenager adapted to a new league and got minutes both between the first team and the B team along with some cup minutes too.
The icing on the cake during his first season in Italy, however, was getting the first call up to the Argentina senior team in March 2022, although the youngster is yet to make his debut in the Albeceleste shirt.
During his second season at Lazio, Luka finally got his first goal in Seire A, the decisive one against Monza at home in a 1-0 win. This also was the first time a player born in 2004 scored in the league.
Romero ended the season with 12 appearances which come in a mixture of Serie A, Europa League, Conference League and Coppa Italia matches. It is good experience to gain for someone of his age.
Upon the end of his second season at Lazio, a renewal seemed imminent but just before the last few games, talks broke down and it became obvious he would leave as a free agent during the summer.
Luka went off to the U20 World Cup with Argentina and said that he would make a decision about his future just after the competition is over.
The tournament started off very well for Luka and for Argentina as they won all their games in their group in which Romero scored twice, one of which was a fabulous solo goal vs. New Zealand that went viral all over the net and unsurprisingly brought out comparison to a certain Lionel Messi.
Argentina topped their group but failed at the first stage in the knockout stage, losing 2-0 to Nigeria. Despite the disappointment, Romero came out of the tournament knowing that he left a mark in the footballing world with that wonder goal he scored.
Upon returning, he expressed his desire to join Milan upon finding out that the Milanese club were interested, and then a 'dream' move was wrapped up pretty quickly.
Playing style
Romero is very small at 5ft5 and being a left-footed attacker from Argentina, comparisons to Messi have been brought up by the media. The Spanish media even started to call him 'the Mexican Messi' because of the place of his birth, and 'Mini Messi' has been used too.
He plays a lot like the Barcelona icon. The 18-year-old likes to take on players thanks to his great 1vs1 dribbling and is a very intelligent player as he likes to have a free role in attack where he can find space between the lines.
He also possesses a great vision, is very good technically, has a great close ball control and is capable of driving with the ball explosively.
Romero has a great left foot with which he is capable of scoring from distance (like vs. New Zealand) as well as play great long and short range passes.
Despite his diminutive stature, Romero is extremely difficult to knock off the ball thanks to his low centre of gravity, something Messi has also been great at his whole career. 
Finally, he is great for a team that likes to press high as he possesses great energy and is smart and efficient with his pressing movements.
Strengths
Pace and acceleration: As mentioned, Romero is an electric player on and off the ball. When on the ball, he possesses a certain energy that allows him to drive past attackers fast while keeping his balance steady thanks to his great low centre of gravity.
Passing: Romero possesses great long range and short-range passing. During the 2022-23 season, the Argentine has a 89% passing accuracy. This is also down to the great vision of the game he has. He does tend to try go for the risky pass at times, but he rarely misplaces one.
Ball control/first touch: Luka has a great first touch when receiving the ball. He keeps the ball attached to his feet while going on runs with his great acceleration, something that if mastered correctly can be a very dangerous weapon for Milan, especially on the counter.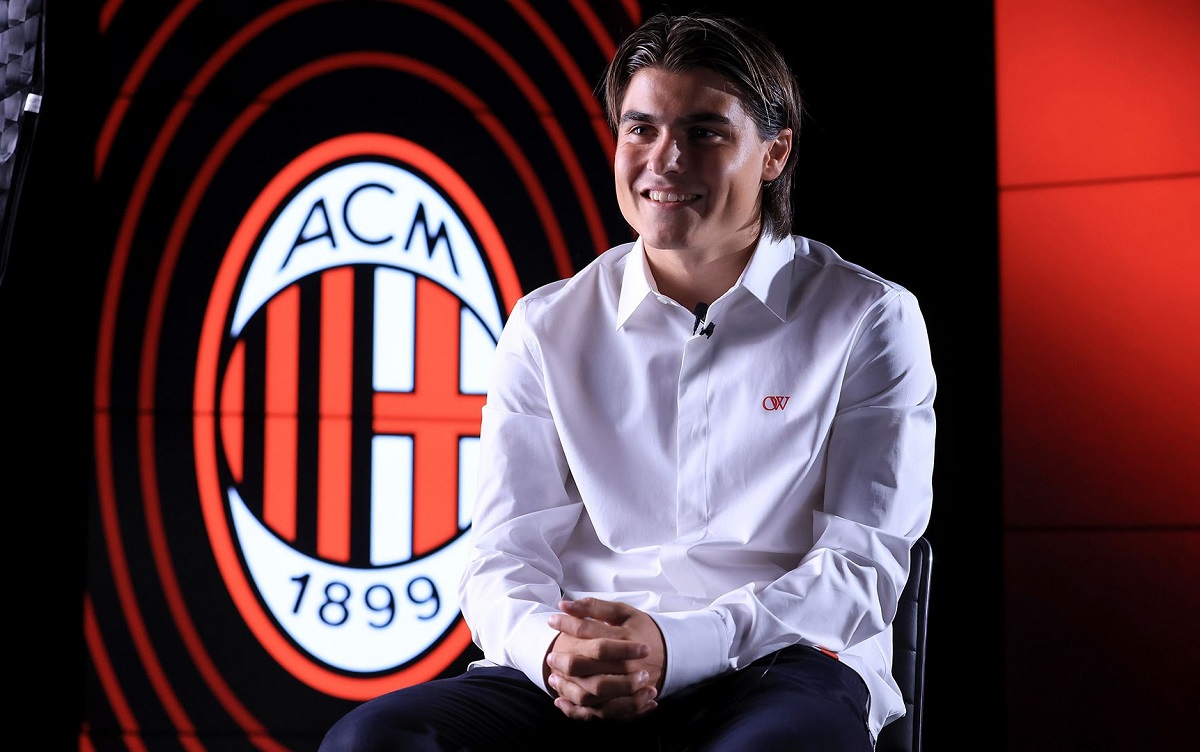 Areas to improve
Hype control: Luka come onto the scene at a very young age and is already in a position where he will feel the need to prove a point. This can bring pressure on an 18-year-old and as we have seen with many prospects in the past, so he will need to keep his mind at ease while developing.
Aerial duels: This does not come as a surprise given his size but Luka is not known for winning balls in the air or winning headers at all. It is safe to say, however, this is not something that will be expected of him.
Weak foot: As great as his left foot is, Romero does not trust his right foot at all. Many times he has shown in games that he will not cut back on to his right foot but instead will go to his left, which can make him very predictable.
Conclusion
All in all, this is an exciting signing for Milan which, as said earlier, comes with a high reward and minimal risk. Romero has an abundance of talent, that is not a secret, but along with that he now needs to put the hard work.
He must have the right mentality and motivation to live up to the hype that came along with his early rise to stardom. Preseason will be an important adaptation period, even if there are reports of a loan spell being possible.
He is a bet that is worth taking by the Milan management and someone who fans will be excited to see in action. Let's hope with Messi having left Europe there may be a new person to take over that crown.
Transfer rating: 8/10.