New signing Mike Maignan has revealed why it was an easy decision to join AC Milan, and commented on the task of replacing Gianluigi Donnarumma.
Maignan became Milan's first addition of the summer as the Rossoneri have wrapped up the signing of a new starting goalkeeper with Donnarumma's contract having expired. On their official website, the Rossoneri confirmed that Maignan will be joining from on 1 July 2021.
The goalkeeper has signed a contract with the Rossoneri until 30 June 2026 and will wear the No.16 shirt, and he has just returned from his extended vacation after representing his country France at the European Championships.
He is expected to make his debut in the friendly against OGC Nice at the weekend, and today marked his unveiling as a Milan player in front of the media, with the comments from his first press conference transcribed by MilanNews and translated below.
Have you already felt the team and family spirit at Milanello?
"I immediately felt a great atmosphere, I was very well received. Here we work very seriously, Milan is a club with a great history."
Former Milan striker Jean-Pierre Papin said that if Lille won the league, part of the credit is yours too. Are you proud of these words?
"I am very proud of these words. Papin made history at Milan. We won the league together thanks to a great team spirit."
Do you feel the pressure to be Donnarumma's heir?
"Donnarumma has made a great contribution to Milan's positive results. I am now starting my story, I will work very hard to do the same."
How is it working with Dida?
"The first impressions are positive. Dida was a great goalkeeper, he will be able to give me a great hand to grow."
What is your main strength and where do you need to improve?
"My strong point is the mental aspect, I'm always very focused. I'm here to improve everything and I'll try to do it every day."
Are you ready for tomorrow's friendly against Nice?
"It's been a very busy week, but I'm ready for the match."
What is the difference between the French and the Italian school of goalkeepers?
"There are differences, but I'm willing to work and learn."
When you were contacted by Milan what did you feel?
"I was very pleased when Maldini and Massara called me, it was a great emotion. I was ending a great season, but I immediately told them I was ready to come to Milan."
What can playing in Serie A help you with?
"Milan can help me and I will help Milan. The Italian league will help me grow and improve in my professional career."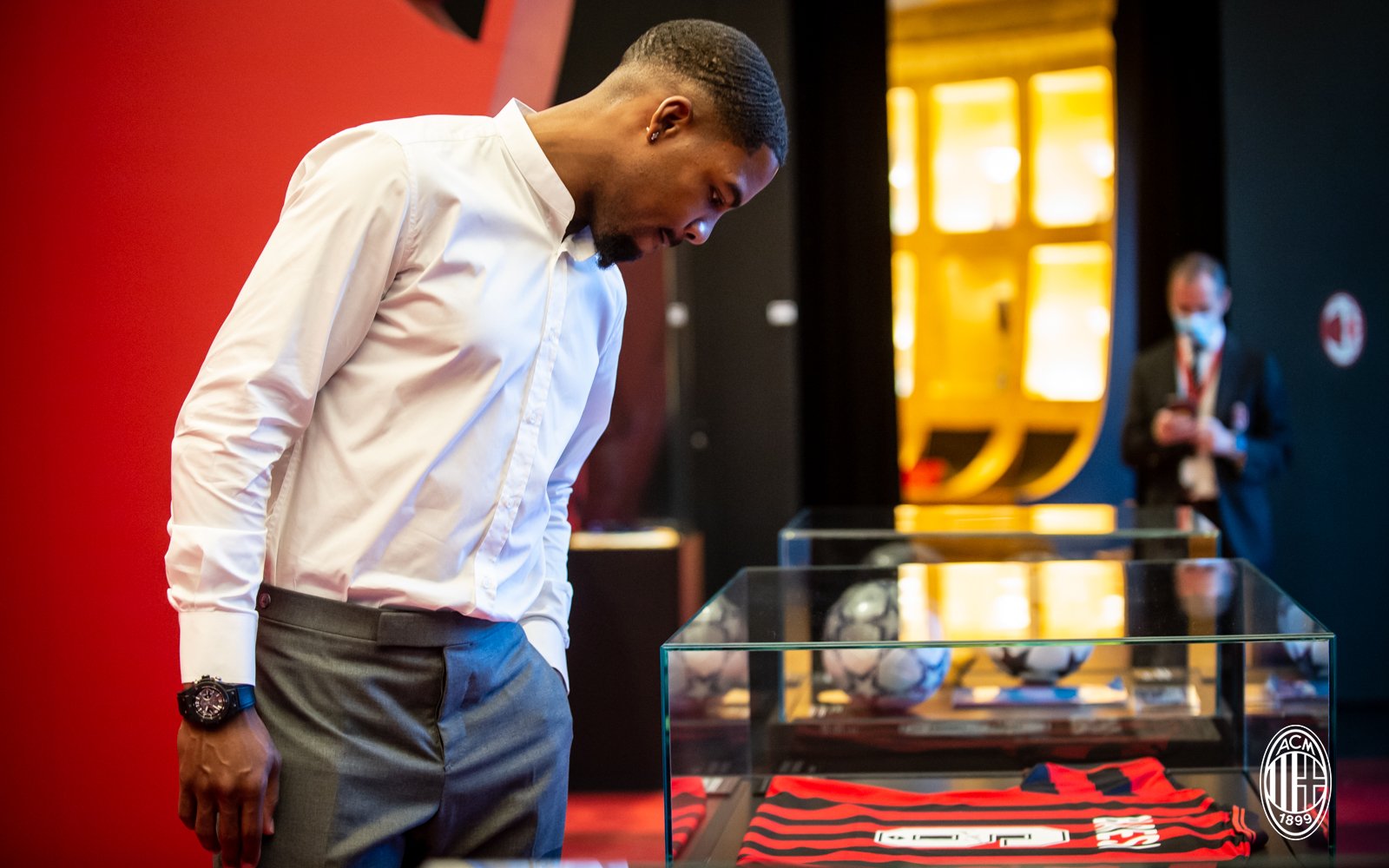 At Milan there are many players who speak French. How important is this aspect for its acclimatisation?
"It's a great thing, but here we are in Italy and so I have to learn Italian."
How did the negotiations with Milan develop?
"We talked, but we had to wait for Donnarumma's decision. Then I signed for Milan."
Has the role of the goalkeeper changed in recent years?
"Football has changed and evolved, but perhaps the role of the goalkeeper is the one that has changed the least. Sure you play more with your feet, but the main thing he has to do is defend the goal and avoid conceding goals."
What can you improve with Dida?
"Last season I had excellent numbers, but they are still the result of teamwork. Now I'm here to grow, with Dida I can improve in all respects thanks to his experience."
Were you also wanted by other clubs besides Milan? 
"I was also contacted by Roma, but I was already in talks with Milan and I signed with the Rossoneri."
What are the targets for the season?
"We are all here to win, everyone is participating in the league to win the Scudetto. We will see how the season goes, it will take great concentration and be ready to always work hard."
Did you find any comparison between Pioli and Galtier?
"It is difficult to make a comparison, but I can say that they are two great professionals who make their teams work with great intensity."
---
READ MORE: Journalist confident Kessie will sign Milan renewal before the new season starts