Former AC Milan defender Paolo Maldini spoke to Sky about his career, his future and about the possibility of a return to the Rossoneri.
He began by addressing rumours that he has rejected many proposals to work at various clubs.
"It's not true that I've always said no, many times I've been willing to talk, but things did not go as they should have been.
"It's true that I'm quite selective, I've always been, but I did not It is true that I always say no, my story requires me to be selective, with what we have had with Milan, both my family and I. The choices are obligatory for what concerns either Milan or Italy."
On when he will return to football: "I do not have to do anything, my story is already a fairy tale like that, so many things have to happen and, for now, they have not happened."
Maldini also gave advice to Gianluigi Buffon, who has announced he is leaving Juventus.
"It's really hard to recommend anything, because no story is the same as the other, we share something, I talk about myself, Totti, Del Piero and Buffon: love for this sport.
"The difficulty of saying enough, for me it was not so traumatic, because it was something long thought. I arrived in May and talked with the club to decide whether to continue another year, depending on the physical conditions and the wishes of the dressing room, of the coach and the same company."
On the work of Gattuso: "He did really well, we all expected grit and will, but he has surprised with his management of the team, the communication and the tactical aspect, those experiences in [Serie] B, in C, in Switzerland and in the Greek championship.
"All the great coaches I had in my career, it was nice to see him on the bench, I talked to him when he arrived in Milan in Spring because he wanted to summon my son, because he was not ready yet."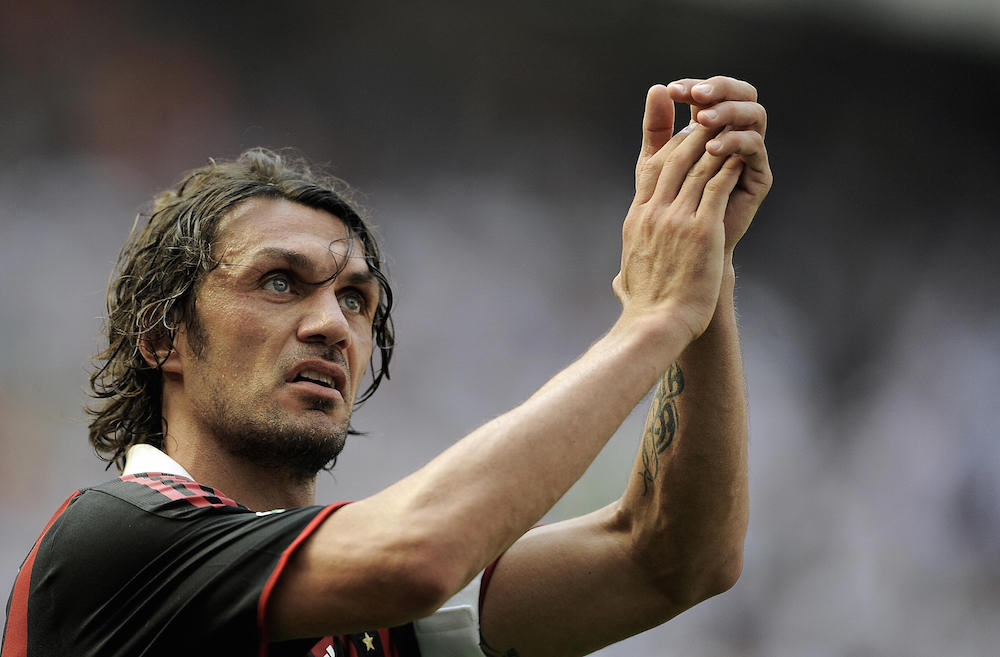 On the possible return of Balotelli to the national team: "Who better than Mancini can know, who had him as a boy.
"The group must be put first, we expect from Mario, finally, an evolution towards being a team player. It is a pity for the national team not to have a talented footballer like him, especially right now."
Maldini finished by discussing if he would rather have a role at Milan or with the national team.
"I'm not the one to choose. Speaking of federation, Costacurta and CONI commissioners are there now, but we do not know yet.
"I'm willing to listen, I did it with Milan, with the various properties that alternated, both with the National team. I was not always the one who said no."