AC Milan director Paolo Maldini has claimed that Gennaro Gattuso's position as head coach has never been under threat.
Recent reports have suggested that Ivan Gazidis is considering a replacement for Rino after just one win in the last four league games, with Unai Emery the latest to be linked.
Maldini though spoke to Mediaset ahead of this weekends match up with Lazio, affirming the club's belief in Gattuso.
"The UEFA communique is not a surprise. There is a weekly dialogue with them," the former Rossoneri #3 said.
"We are happy with Gattuso and he was never in question. We never had the idea of changing him, we are convinced he is the right coach.
"He still has two years left on his contract. We didn't ask him to qualify for the Champions League at the start of the season, but now that we're up there…
"Leonardo and I often tell each other how nice it would be to get back to winning with Rino in the dugout."
UEFA on Wednesday announced further investigations into Milan over breaches of Financial Fair Play, but Maldini is not worried.
"Last year we were excluded from the European cups the TAS intervened. We are ready for anything, we have many weapons.
"The FFP removed the debts in European football but not allowing a healthy and debt-free clubs to work in the market is also unconstitutional.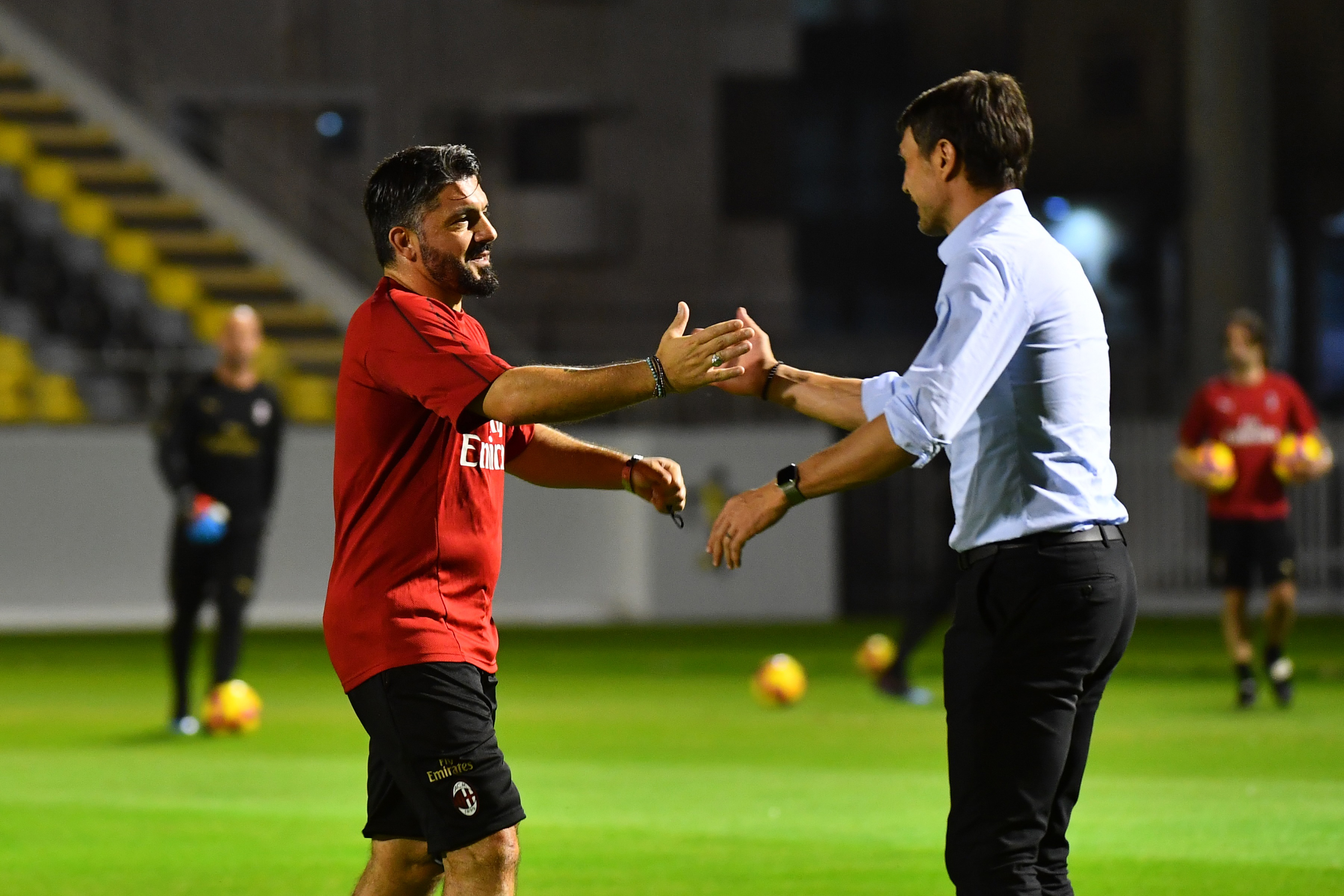 "UEFA have understood that Milan is a healthy company with competent owners and wants to return to the top.
"Lazio is doing well and have the quality to contest with us for a CL spot. This season we had ups and downs and big issues with clubs higher than us in the standings.
"If we get two get results against Lazio and Torino we would have the advantage even if we finish with points parity. We want to get back to winning ways after getting one point from four games. The Juve game gave a lot of certainties.
"Bakayoko showed great character. He didn't start the season well. We are extremely happy with him, we will try to redeem him, it depends on the FFP and our position at the end of the season.
"The Champions League will influence the transfer market but also for the squad's enthusiasm it would be terrible to not make it. Returning to be protagonists in CL needs a lot of work and we want to do this as soon as possible.
"Leonardo has an important experience. Having a director who has a 360-degree knowledge of a club's structure close to me was fundamental."