Mario Mandzukic has revealed that he is 'very happy' to have joined AC Milan, vowing to be 'ready immediately' to help the title push.
Milan confirmed the signing of Mandzukic on a deal until the end of the current season with an option to extend the contract for the 2021-22 season.
Mandzukic has had a decorated career having played and won trophies in multiple countries. He has featured for VfL Wolfsburg (60 appearances and 20 goals) and Bayern Munich (88 appearances and 48 goals) in Germany, Atletico Madrid in Spain (20 goals in 43 appearances) and Juventus.
He has won 24 trophies including a Champions League, a UEFA Super Cup, a FIFA Club World Cup, nine league titles and 12 other trophies, so will bring experience and a winning mentality to the group. You can read our player analysis of him here.
Mandzukic spoke in front of the media at Milanello during his official unveiling and answered a number of different questions from journalists, with his words transcribed by MilanNews and translated below.
"I am very happy to be here. I have been preparing for this opportunity for some time. There is a good atmosphere at Milanello. Milan are doing a great job, they are first in the table. I want to be ready immediately to help the team," he said.
Do you want to be an example for the young players too?
"It is a young team, but they are all young fighters. Everyone does his job. I am a professional who always gives everything. If the young people follow me I am happy."
How have you prepared yourself in recent months?
"I have been training hard in the last few months. If I had not felt ready I would not have accepted to come to a great club like Milan. Obviously I will need a few days to get to know my team-mates, but I am ready to give my contribution when the coach calls me in."
Ibra said that now there are two of you to scare your opponents. Do you agree?
"Zlatan and I have great experience. It is important to scare our opponents and protect our team-mates. This is also needed and I am absolutely ready."
Did you also say yes to Milan for the chance to win another Scudetto?
"There is still a long way to go until the end of the season. If we look at how the last few games have been, in which everyone fought to win, it will be easier to get to the Scudetto."
Do you want to say hello to Milan fans in Italian?
"I know many words in Italian, but I prefer to have my say on the pitch. This is what counts."
What do you think of Milan?
"Everyone knows the history of Milan and the many successes they have had. Winning the Scudetto would be important, but I prefer to talk little about it and think more about on the pitch."
What Serie A do you think you will find?
"I don't care about the other clubs, just about Milan and myself. I want to give my best for my team."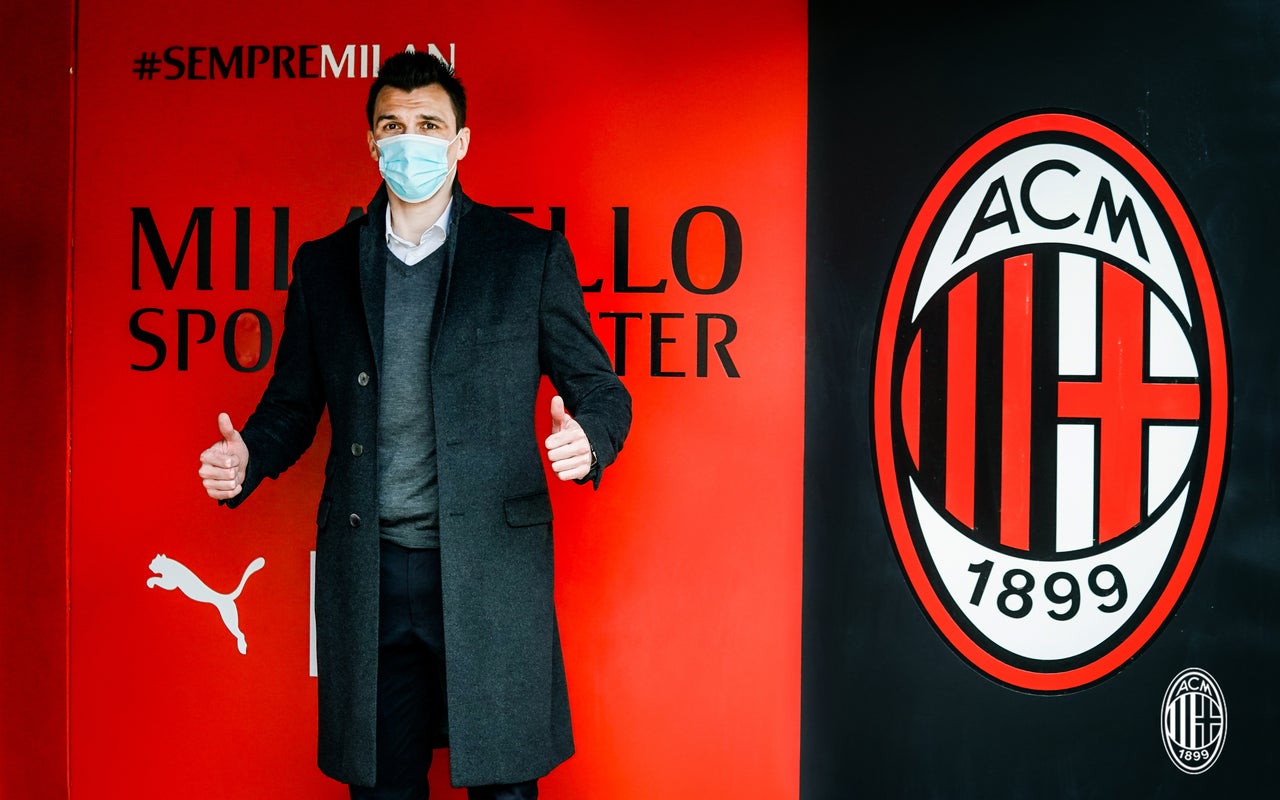 Have you made it to the strongest team in Serie A?
"I am very ambitious, I have always worked hard in my career and I have always been ambitious. Milan are doing very well, but as I said before the season is still long, there are many difficult games to play and therefore we must continue like this if we want to get to our goal."
Have you already talked to Pioli about your position on the pitch?
"I talked to him, he's a very positive person. He asked me about the position, I replied that I play where there is a need."
What percentage are you compared to the best Mandzukic?
"It is difficult to give a percentage. But I can say that I feel good, in the last months I have worked hard, my body is absolutely ready to return to the field. Don't worry, I'm fine! I'm in shape."
How will it be for you to face Juventus as an opponent?
"It will be like facing all the other matches. On the pitch we are rivals, then off we are still friends. I hope to see the fans at the stadium again soon. I have always had a good relationship with the Juventus fans, I will respect them forever, but now I will fight for Milan and its fans. Sarri? I don't like talking about the past, I only want to think about the present at Milan."
Did you also come to Milan to prove to Juventus that they were wrong to let you go?
"No. When Milan called me I only thought about meeting the expectations that the Rossoneri have towards me."
Why did you choose the number 9 shirt?
"I don't worry about jersey numbers. I often had 17, but it wasn't free. I also often played with 9 and since it was free I took it. The most important thing is to do well on the pitch."
Did you hear Rebic before signing for Milan?
"I spoke to Ante, we are happy to have found ourselves at Milan."
🥰 Mario and Maldini at the end…pic.twitter.com/gTUc07qe80

— SempreMilan (@SempreMilanCom) January 21, 2021
What are your personal goals in these six months?
"I want to give my best and contribute to the team."
When did the negotiations with Milan start?
"It's hard to say when, it was nice to receive the call from Milan."
What Milan have you found?
"There is great enthusiasm, I noticed it immediately as soon as I arrived. There is great conviction and determination, these are fundamental elements to get back on top"."
Would it be enough for you to reach the Champions League or would you be satisfied only with the Scudetto?
"Everyone knows how ambitious I am, but they also know that I prefer to work rather than talk. Better to act than to talk."
---
READ MORE: 21 of the best quotes on Paolo Maldini