Following James Pallotta's comments regarding the financial situation and summer transfer expenditure of AC Milan, CEO Marco Fassone promptly responded in a live Facebook video to combat the words of the AS Roma President. 
Pallotta, in an interview with Sirius XM FC on Thursday, blasted Financial Fair Play rules, as Milan's transfer strategy "makes zero sense. They didn't have the money in the first place. They're losing their minds!"
"UEFA in terms of Financial Fair Play has been a complete **** show for us. We should be the poster boy for turning things around from the previous ownership," said the American owner.
"When you relate it to AC Milan, I have no idea what's going on there. It makes zero sense. The amount of spending – they didn't have the money in the first place to buy the team, as they borrowed almost €300 million from some people that I know in London, at a pretty high interest rate."
"They are spending, or at least making some significant down-payments, for players and they're going to have to pay the piper at some point down the road."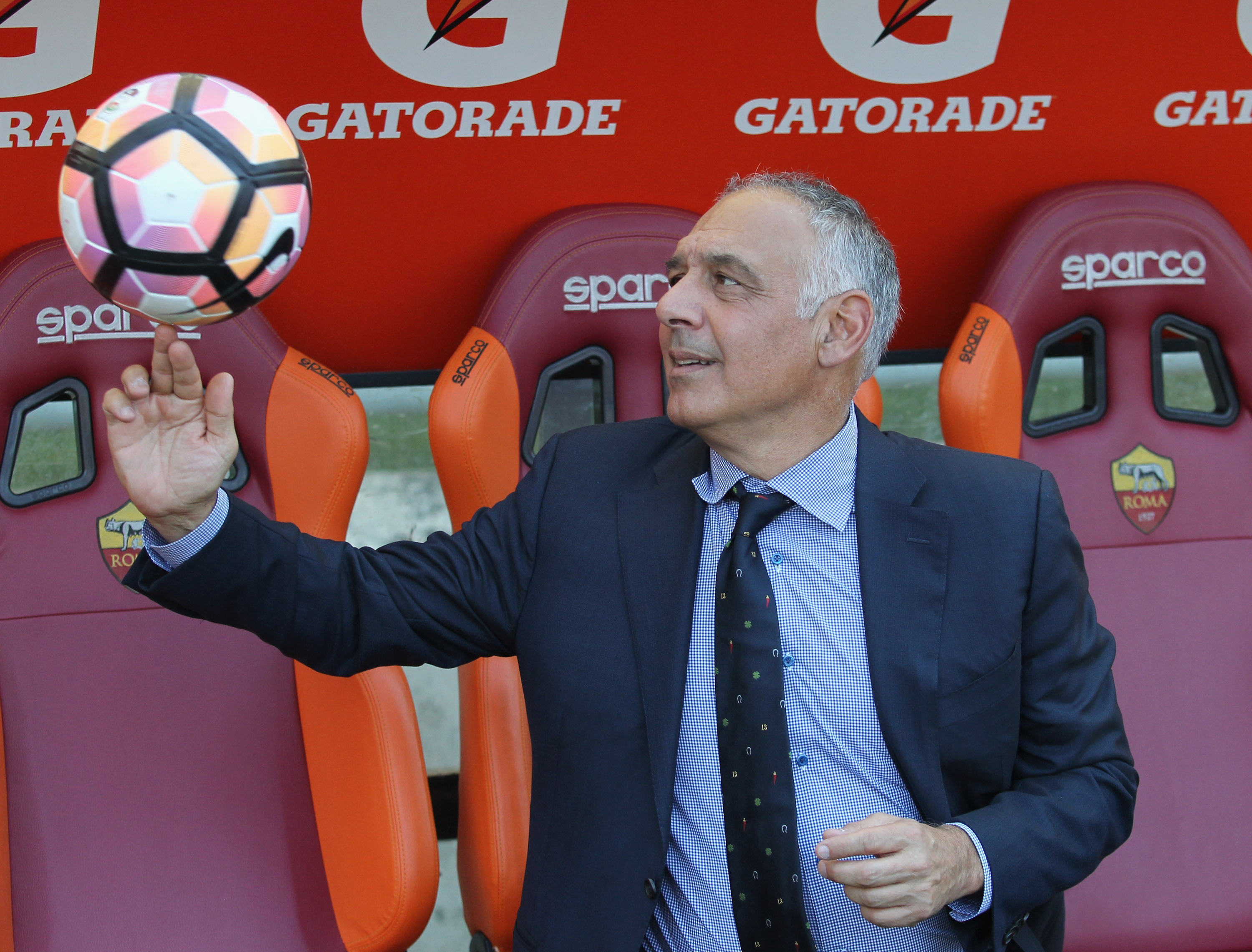 "They say it's about qualifying for the Champions League, but that won't be enough. When the salary seems about equal to the revenues, I don't know what the heck is going on. That's the only one in Serie A who are losing their minds!"
"Maybe they have this grand master plan that we'll all figure out someday, but the rest of the teams are being somewhat rational. If you can explain Milan to me, because I don't get it…"
Fassone promptly issued statements from the back of a car during a Facebook Live video hosted on AC Milan's official Facebook page at 16:00 CET. In the video, Fassone is seen perturbed, stating that the management are 'stunned by the style and the unusual fact that a club attacks another one in such a direct method.'
"Morever, how many inaccuracies have you [Pallotta] mentioned?," Fassone questioned, poised to extend the rally of words between either clubs. 
"He said that Milan's ownership does not have the money to buy the club when everybody knows that any operation of this entity is usually done with a financial leverage."
"Secondly, he spoke of completely wrong figures. Everyone knows that the fund money which Pallotta refers to and which is from the Elliott fund to finance the acquisition of Milan, is €180m out of a total value of €740m."
"I don't know what does he refer to when he said 'they will pay for the consequences', not sure if this is a threat. We issued a bond of €50m which is totally destined to finance our summer transfer campaign."
"We are currently well below the consumption of this bond. There are multi-year plans that, in addition to having submitted to Milan's board of directors which consists of quality directors such as Paolo Scaroni, Marco Patuano and Roberto Cappelli, should be for any fan and any Italian the most complete guarantee."
"[The plan] was presented to UEFA under a voluntary agreement. Everyone knows it, it is public and can be seen by Pallotta. Then the threats, if they were really threats, have been sent back to their sender [Pallotta]."

"I don't know how can he think that Milan's salaries can tomorrow be equal to the revenues. Our plan foresee that all the salaries remain on the threshold that is 50%-60% of the club's revenues. We started off from a very low threshold, because in the previous management the salaries were below a fairly competitive one."
"The level of debt of the club is €120m. Compared to club revenues it is extraordinary and is better than that of Roma. Roma have the misfortune of being listed in the stock market and therefore their balance sheet is publicised. I do not allow myself to comment on it [Roma's balance sheet], but anyone can go and see their level of debt."
"I do not care if president Pallotta does not understand how can Milan spend, what worries me more is the accusation of 'losing their mind'. We the managers try to be rational and cool. We are not fans, every investment is calculated and based on the fact that we plan to repay with the revenues this investment will bring."
"I urge you to take into account the fact that the players we signed so far fall under the club's assets.The players we signed are young and of a great prospect and we think that they can give us short-term results and medium-term economic results."
""I truly renew my invitation [to confront Milan & Roma's balance sheet] when he [Pallotta] wants to. I am here in Italy and I work 20 hours for Milan. I am at his disposal to confront my balance sheet with his."
"If I have to learn something I available to learn it, but accusations being made in that way gave me a bit of annoyance."