AC Milan completed their first signing of the summer earlier in the week as they announced that Marco Sportiello has joined on a free transfer.
Through a statement on the official website, Milan have confirmed that Sportiello has put pen to paper on a contract until June 2027, meaning he will become the new deputy to Mike Maignan between the posts.
Sportiello came through Atalanta's youth sector and then played for Seregno (2010-11 season), Poggibonsi (2011-12) and Carpi (2012-13), before returning to Atalanta to make 88 appearances between 2013 and 2017.
In January 2017 he moved to Fiorentina on loan where he played 39 games, followed by another loan move to Frosinone for the 2018-19 campaign where he featured 36 times. Now, he will make the short hop to Milano to play for his boyhood club.
Milan last season struggled during the five months they were without Maignan as Tatarusanu did not offer the same guarantees between the posts, with the management deciding to replace him. But how good is Sportiello?
Player analysis
It's very difficult to judge a goalkeeper individually given how metrics such as clean sheets can often rely on how good the defence can be. So with the help of a little bit of data we can try and judge how good the Italian is both in terms of shot-stopping and saving.
Shot-stopping: The first stat is PsxG-GA. PsxG in simple terms is the xG (quality) of a shot on target which is more useful in assessment of goalkeepers. Subtracting the goals conceded from the PsxG we get PsxG-Ga.
If the number is positive it means the goalkeeper is over-performing and if it's negative the keeper isn't performing as per expectations. Now when these data points are mapped against save percentage of the shots made it gives us a clean idea of how well the keeper has performed.
In the case of Sportiello he is at -1.4 which means he has conceded almost one goal more than the quality of shots he faced.
Maignan only conceded 0.7 goals more than the quality of shots he faced while Tata is out of sight with four more goals conceded than the quality of shots faced. It shows that Sportiello is a better shot stopper than Tatarusanu – not better than Mike but still good enough.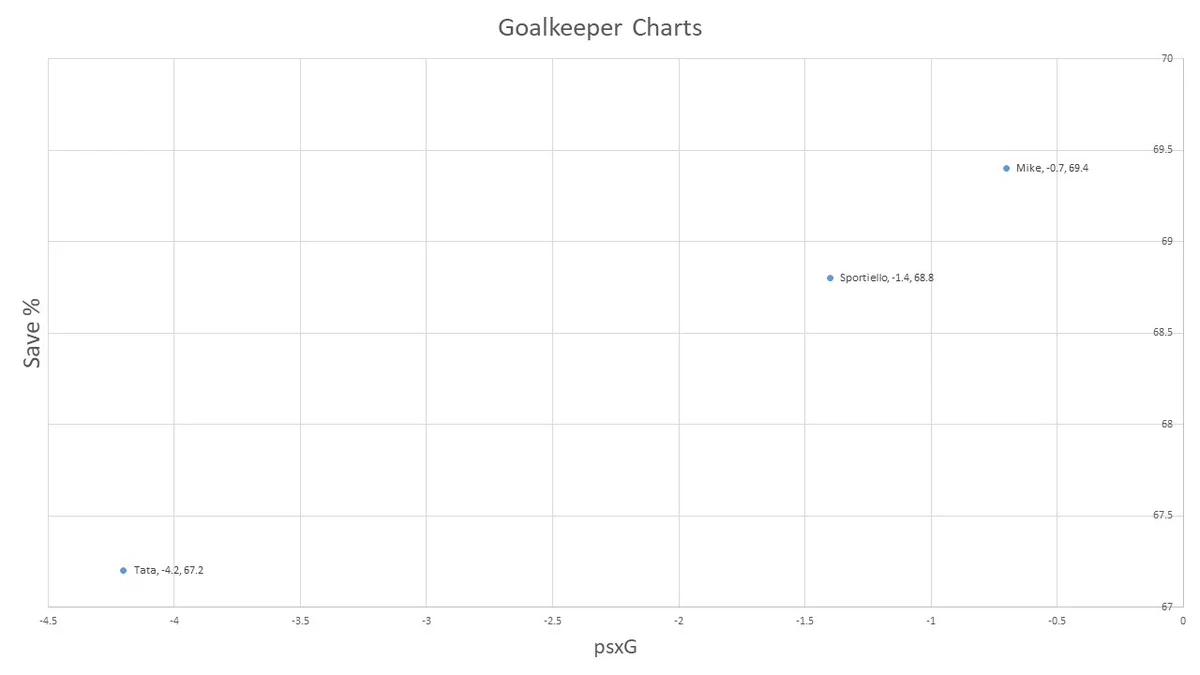 Sweeping and passing ability: Another metric to take a look at is how much the goalkeeper has to come out of his box to make defensive actions. This is measured using a stat called OPA.
Using OPA per 90 minutes against the length of which a goalkeeper has to come out from goal helps establish how effective a sweeper the goalkeeper is.
As the chart below shows, Tatarusani is the player with the least sweeping actions as he does not come out of his goal much, while Maignan one of the best sweepers in the world.
Meanwhile, Sportiello makes up to 1.2 sweeping actions outside of his box while coming out close to 15 metres outside his area.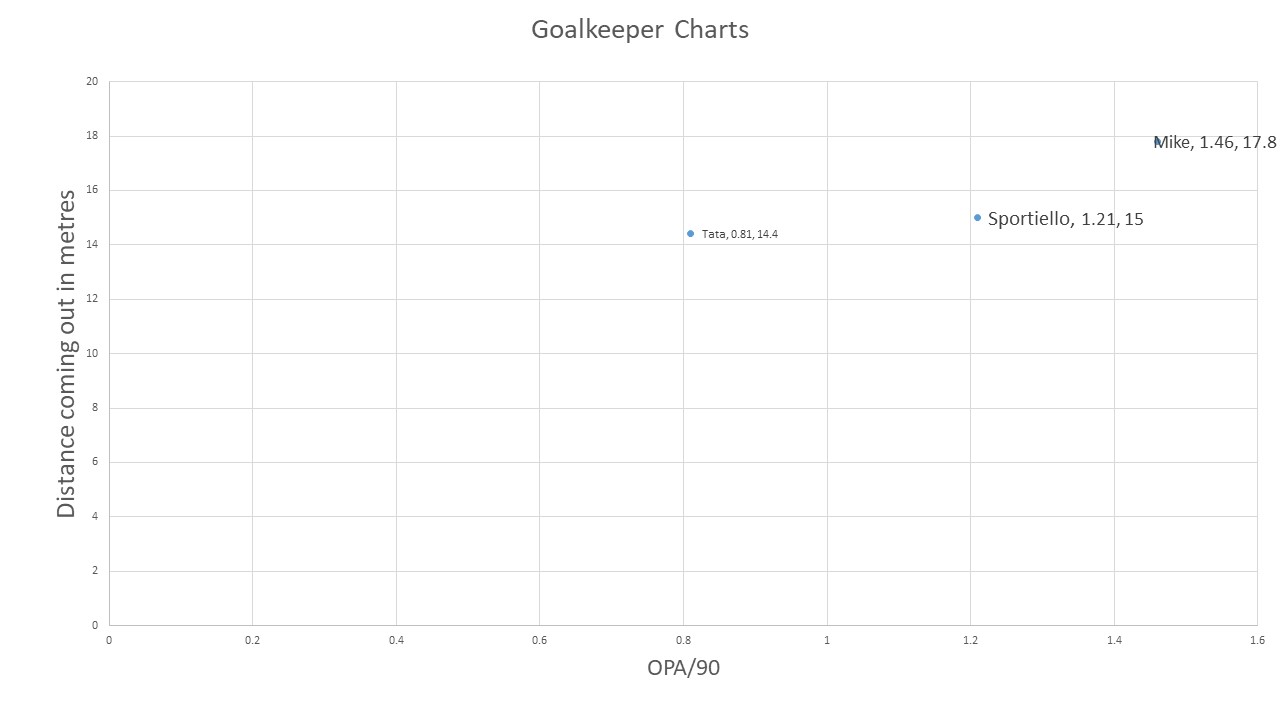 Conclusion
Judging goalkeepers is harder than doing the same for position players for all the reasons mentioned above, and it is even harder to evaluate whether a deputy in that particular role can be considered a concrete upgrade.
However, the numbers show that Sportiello is better than Tatarusanu in the key aspects which include shot-stopping, passing and sweeping, meaning he should give the defence more certainties.
Not only that but he is six years younger than the Romanian, so physically he is in his prime years rather than being quite obviously towards the end of his career.