Milan are four games into the China Era and still have yet to be victorious in a game. Today's defeat to Roma was without a doubt the worst showing of the season as Eden Dzeko continues to silence his critics.
STARTING XI
Donnarumma (6) – The young goal keeper made a bouquet of wonderful saves tonight but unfortunately for him, he still conceded four goals, which if anything is a testament to how well Roma played tonight.
De Scilgio (5) – Mattia was completely absent tonight. While playing the full 90 minutes; his stat card would be filled with zeros. The want-away captain did nothing to impress Juventus.
Paletta (3.5) FOTM – Gabriel Paletta has been sent off a record number of times this season and the straight red he received tonight was completely avoidable. Paletta has dropped his stock severely recently and is a far cry from the "Baldini" he was once touted as.
Zapata (5.5) – The only positive from Zapata's game was his passing success rate, at 92%. Besides that, there was next to nothing good to report. He lost almost every duel, aerial or not.
Vangioni (5) – He only played 69 minutes and in that time managed a yellow card. Vangioni lost twice as many duels as he won but was overall quiet. A common pattern among AC Milan full backs, they tend to vanish for large portions of games.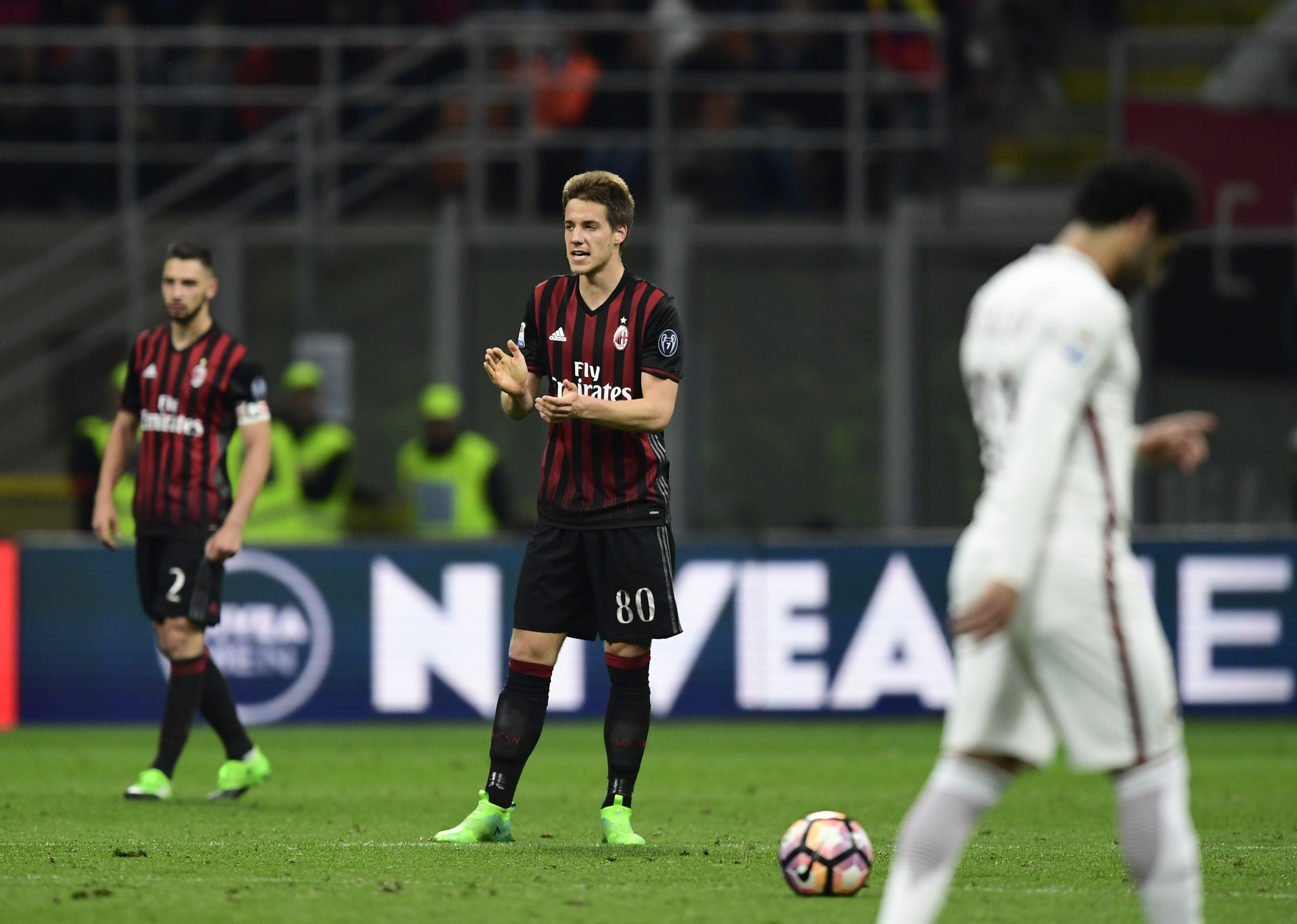 Pasalic (5.5) – The loanee from Chelsea is one of the few players that should stay on the team sheet next season. Pasalic sparked a very short lived comeback with a wonderful low header. Pasalic now has 5 goals in a Milan shirt, but besides the goal today he was completely bullied on the pitch.
Sosa (5) – Sosa opted for the long shot multiple time tonight and none were on target. The only explanation for why he took these "chances" is because he could not complete a pass all night.
Mati Fernandez (4) – Mati only played for the first half. The player is better known for his shopping list of injuries than his playing ability and proved it by doing nothing in the first half and then literally not showing up for the second half.
Suso (6) – Suso actually played well with what he could do. Roma were very effective with how they removed the space Suso needed to perform. Yet with the little space he still pulled off some fancy foot work and vital passes. Ultimately Suso was unable to really make a mark on the game but was one of the better players tonight.
Lapadula (5) – Lapadula was everything he always is. Active, in your face, tough, took chances, never made them. The bottom line is, Lapadula will never be an elite striker, he will probably never be a great striker. He is slightly above average and that just will not cut it at Milan.
Deulofeu (5) – Gerard lost every duel he was involved in tonight and failed at every dribbling attempt he made. He was dispossessed early on and that lead to the initial goal. Deulofeu is usually one of Milan's strongest players but today he was toyed with and abused on the pitch.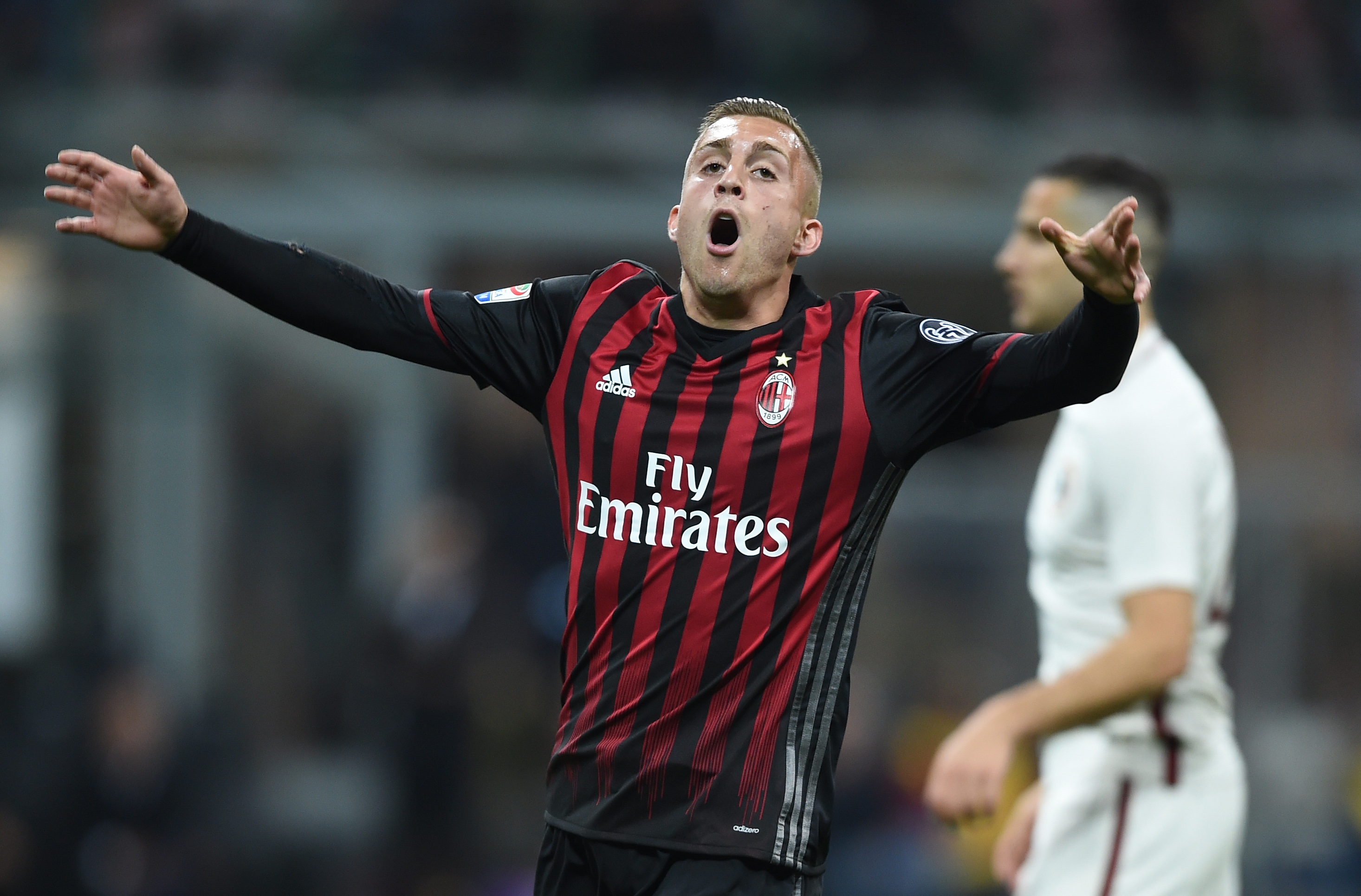 SUBSTITUTIONS
Bertolacci (5) – Exactly the performance we've come to expect from Bertolacci. He played half of the game and mixed in poor efforts with half efforts and as usual did not make a positive impact on the game.
Ocampos (5.5) – Lucas came on in the 69th minute and registered his first assist for Milan tonight but didn't offer anything else. Ocampos showed some skill and some room for improvement tonight.
Gustavo Gomez (N/A) – Gustavo came on very late in the game.
MANAGER
Montella (5) – Vincenzo has hit a rough spell at Milan. The season started out strong for him but has since dropped off significantly. Tonight his performance was shoddy at best. He failed to motivate the players at the half, in fact they exited the dressing room looking lackadaisical and troubled to be there.