Milan kicked off at the San Siro for a must win match up against Torino, who prior to the game were only one point behind Milan.
AC Milan were obviously looking to win against a side now coached by their former manager and it showed with an early fourth minute chance from Kalinic that was past every defender but yet missed the target. The next real chance would come fifteen minutes later. Joel Obi would find the back of the net but it would be deemed offside.
Andre Silva, looking for his first Serie A goal of the season started today off the heels of two goals in the Europa League fixture just three days prior, also missed a one on one with the keeper mimicking Kalinic's first attempt.
At the half time break and the score would be 0-0 without a single booking and multiple missed chances from both Milan strikers and some from the Torino men.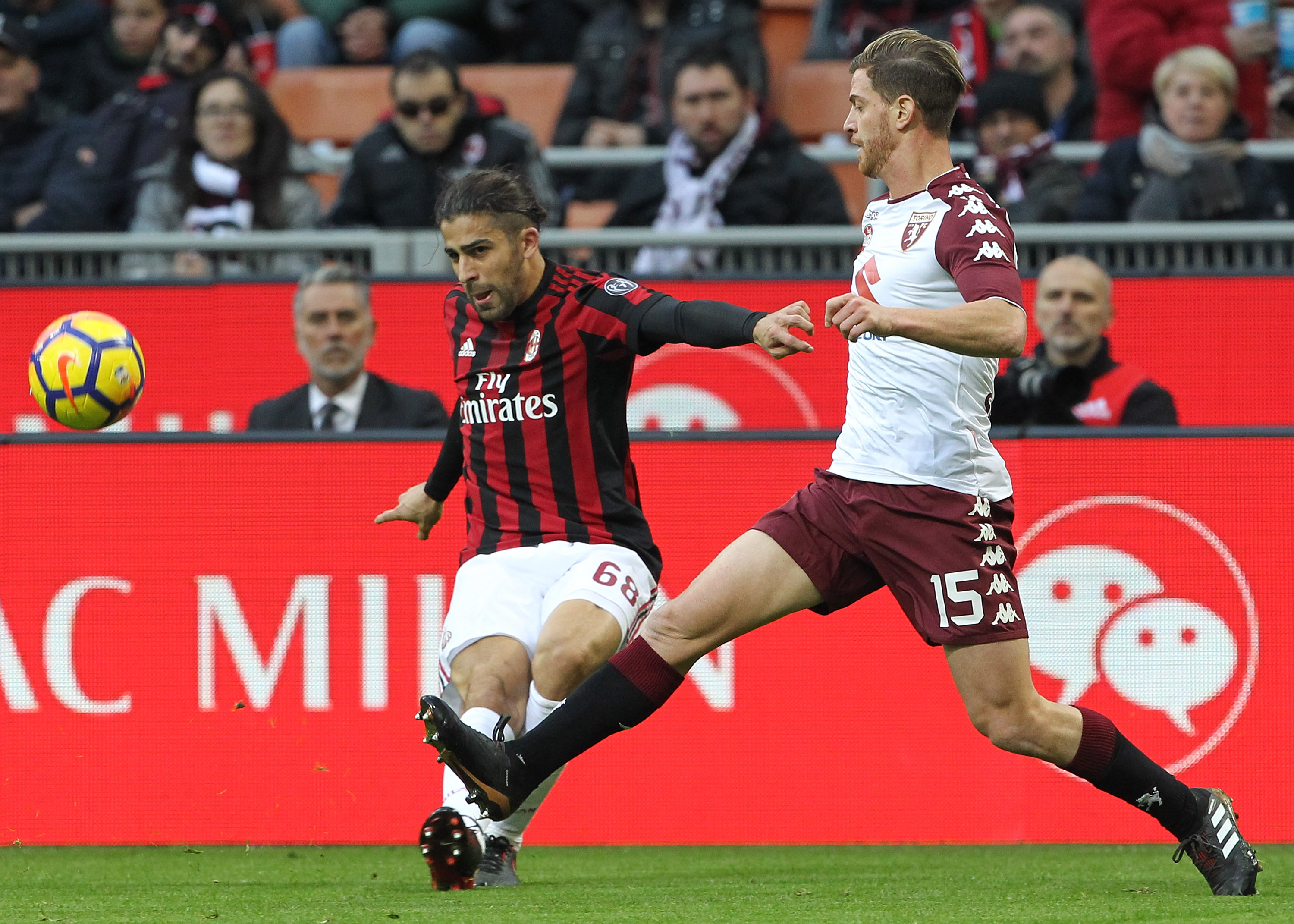 The build up looks solid for Milan right after the start of the second half. Bonucci had two shots towards goal in the first five minutes after the break, better options were available but the second shot was not bad. A handball would be called just outside the Milan box, giving Torino a free kick in a very dangerous area, but Ljajic sends the ball straight into the wall.
Just after the hour mark Kalinic finds a head from a great cross from Bonucci but Sirigu makes the low save deflecting it back to Kalinic who sends in another shot only for another Sirigu save.
Milan have pushed the pressure the duration of the second half and in the 75th minute they apply more by bringing in Cutrone for Kalinic.
Donnarumma was forced into action for the first time all game for a heroic double save in the 85th minute which was followed by Cutrone getting in a scuffle with the Torino staff. No discipline is handed out as the game winds out.
The substitute Cutrone would find the back of the net in an offside attempt in stoppage time from a late corner kick. Montella's 300th game as a manager is one of frustration as it marks Milan's fourth consecutive home game without a goal in Serie A.