Theo Hernandez's exploits since joining AC Milan have caused him to be compared with some of the best full-backs in world football.
The excellent @ViziFootball have compared Theo with three other Real Madrid linked players using a number of metrics. They have put the Frenchman up against Achraf Hakimi (now at Inter), Sergio Reguilon (on loan at Spurs from Real) and Ferland Mendy.
They have compared the following categories: turnovers, tackles, interceptions, pressures, long balls, final third passes, pass completion percentage, expected assists, assists, dribbles, aerial duels won, dribblers tackles (%) and fouls committed.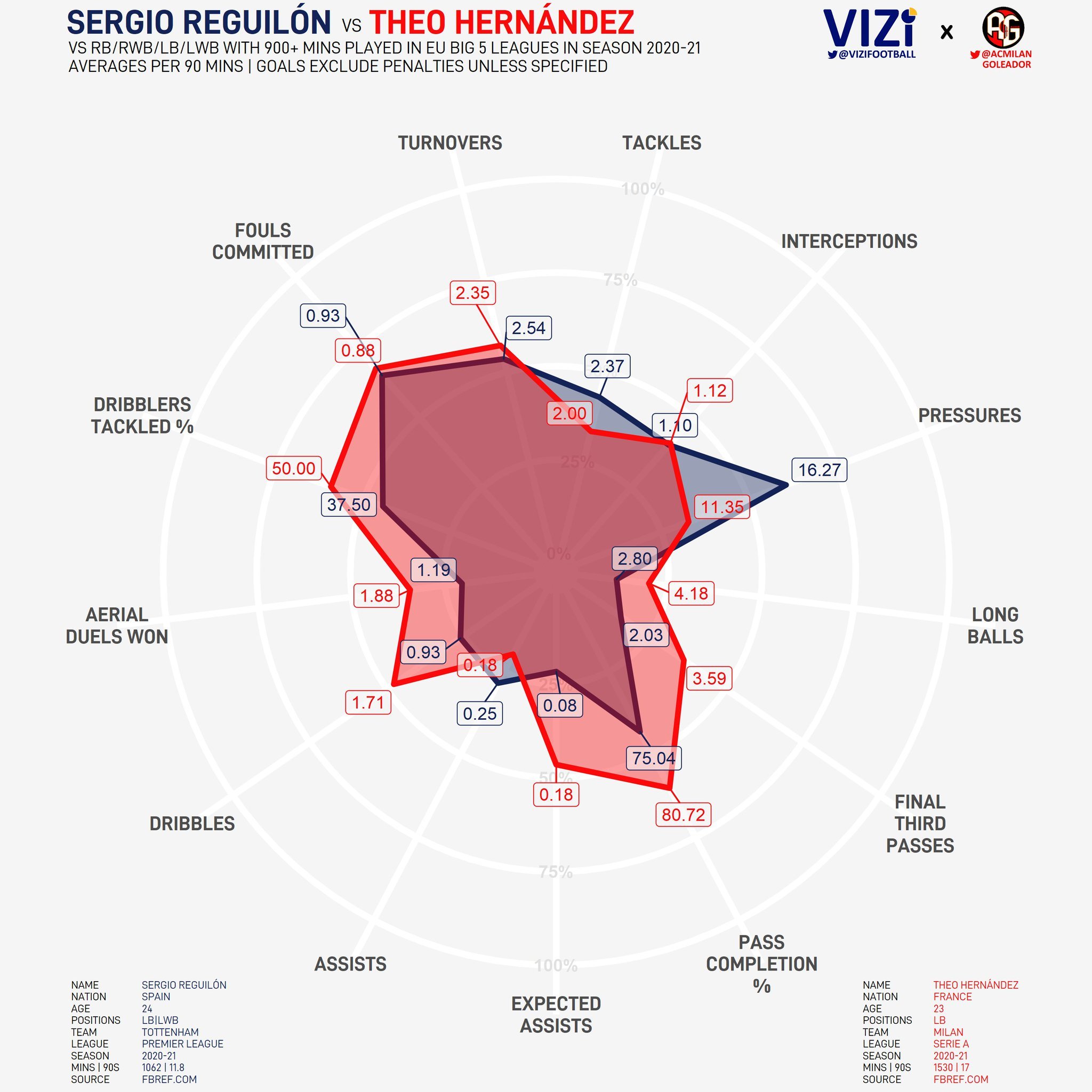 Starting with Reguilon, the chart above shows that Theo comes out on top in most categories, with the Spurs man only better in tackles, pressures and assists per 90 minutes.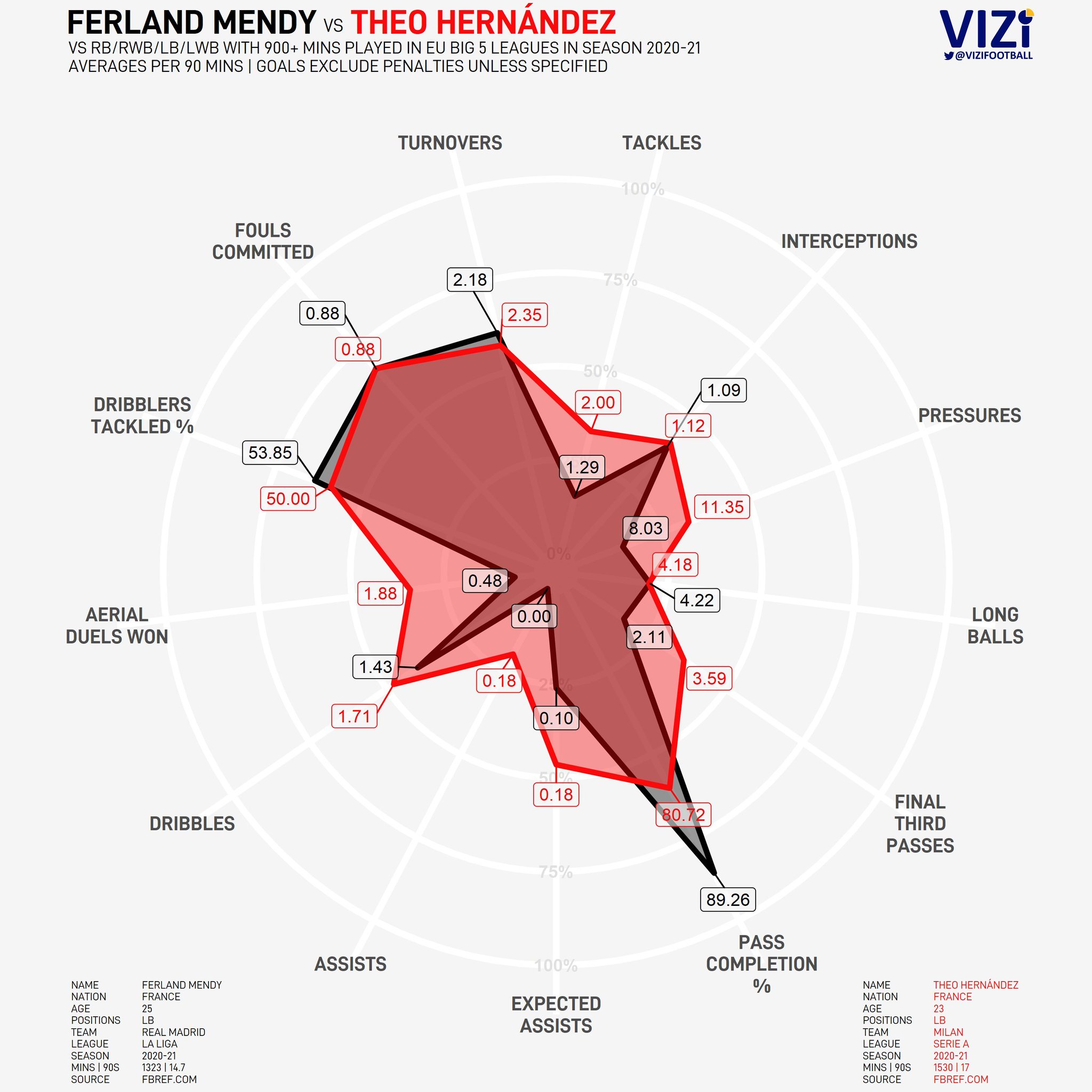 When compared to Ferland Mendy – who made the €48m move to Los Blancos from Lyon which essentially spelled the end of his time at the Bernabeu – Theo also comes off better in most areas. In fact, Mendy is only better with turnovers, long balls, pass completion percentage and dribblers tackled.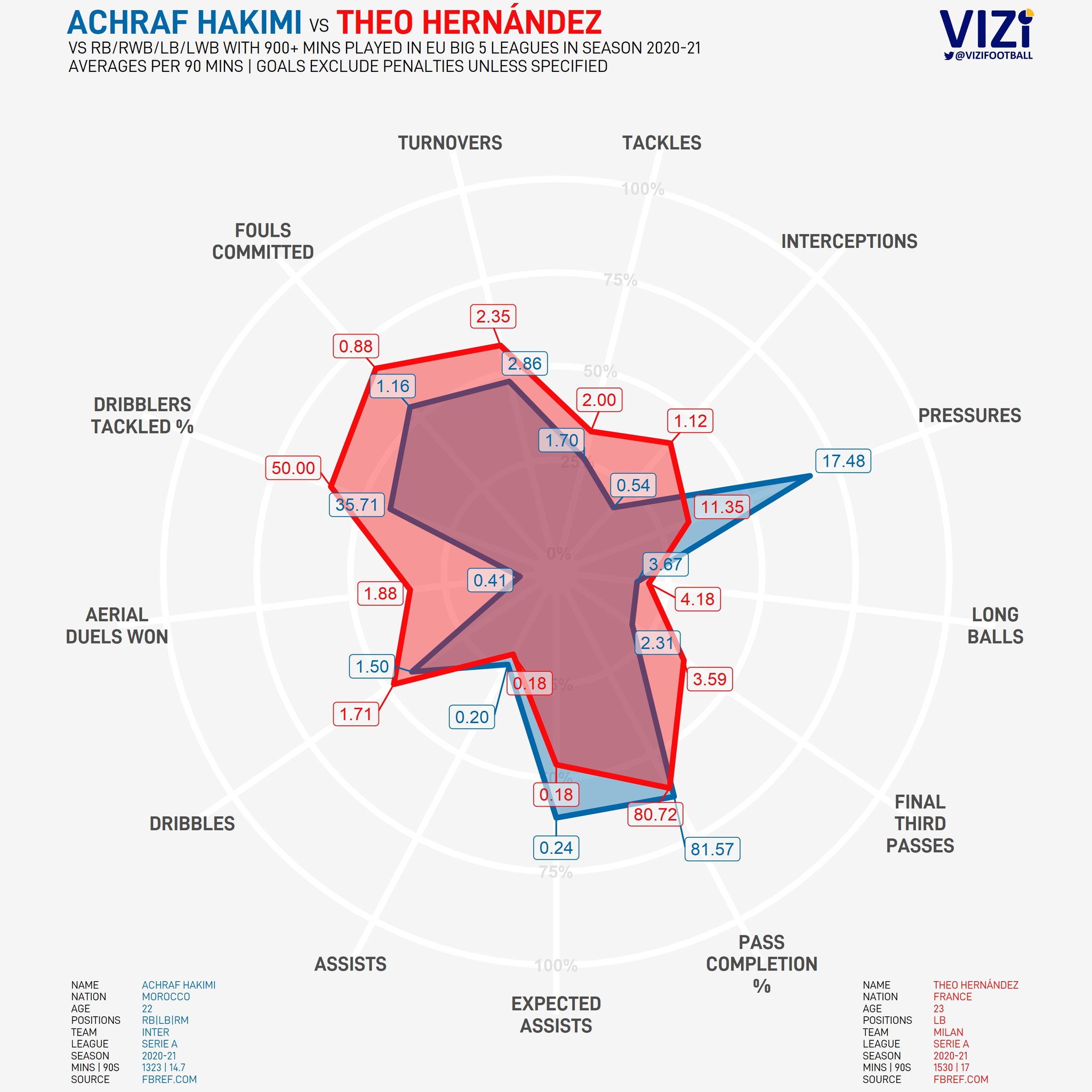 Finally, the comparison that a lot of fans and pundits have been making in Serie A, and again one where Theo reigns supreme. Hakimi is only better than the Frenchman in expected assists, pass completion and pressures.