Starting XI:
Donnarumma (7): Gigio didn't have much to do in this game until he pulled off a miracle of a save in the last minute of regulation time to keep the scores level after an error by Montolivo.
Abate (5): The Italian right-back was much involved in the game but didn't have a great one. He put in some crosses, not all being too really effective though, and made good runs down the right flank.
Alex (7 MOTM): The Brazilian veteran put in a solid performance defensively and came close to scoring another header to add to his 3 Serie A goals this season.
Romagnoli (7): Alessio too had a solid performance like defensive partner Alex and helped out in attack by getting forward and attempting to create chances himself.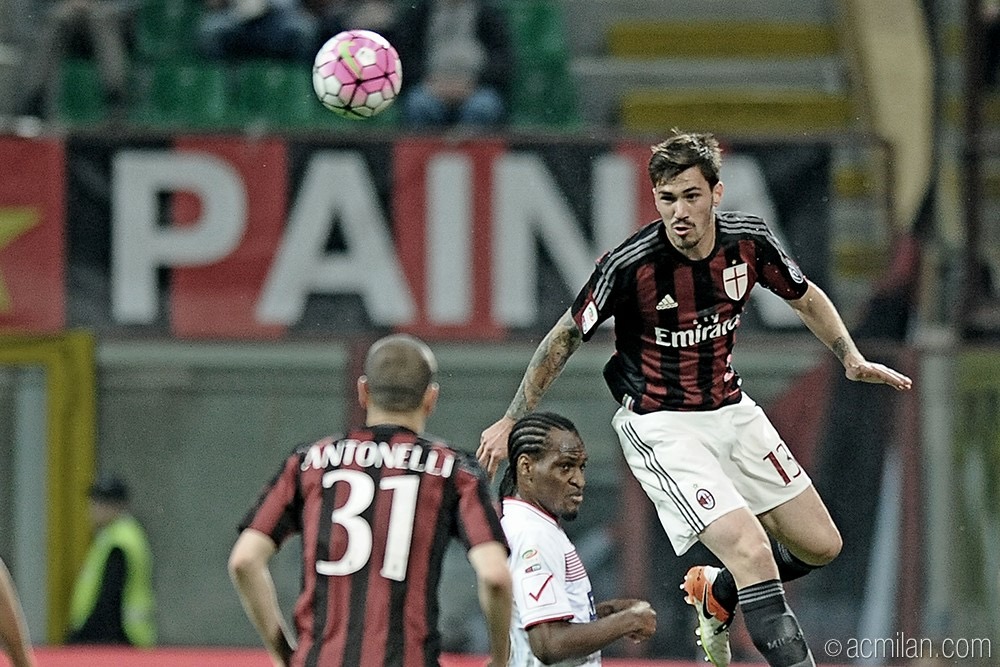 Antonelli (6): Having a quiet second half, staying back most of the time instead of making the usual sprints down the left flank, Luca had an active second half helping out offensively to try an create goalscoring opportunities.
Poli (4): Andrea started in the place of suspended Juraj Kucka and, though he was working really hard, he couldn't get the job done like the Slovak would.
Montolivo (4): Quite a long run of bad form really makes us question whether il Capitano will ever be of any importance to the team anymore like he used to be. Riccardo lost possession which almost caused the Rossoneri to lose the match if it were not for a miraculous save by Donnarumma.
Bonaventura (6): This wasn't Giacomo's best performance and it was probably because he wasn't in his favored or second position. Jack sometimes looked lost but also had moments of brilliance.
Boateng (4): Prince made his first start since returning to Milan in January and you could see he neither had the fitness to perform well nor to last over the hour mark. The Ghanian tried his flicks and flairs but failed to really create anything through them.
Bacca (5): Wouldn't say Carlos had a terrible performance, but it was far from great and didn't end well when the Colombian was subbed off for Jeremy Menez and stormed down to the locker rooms instead of taking a seat on the bench.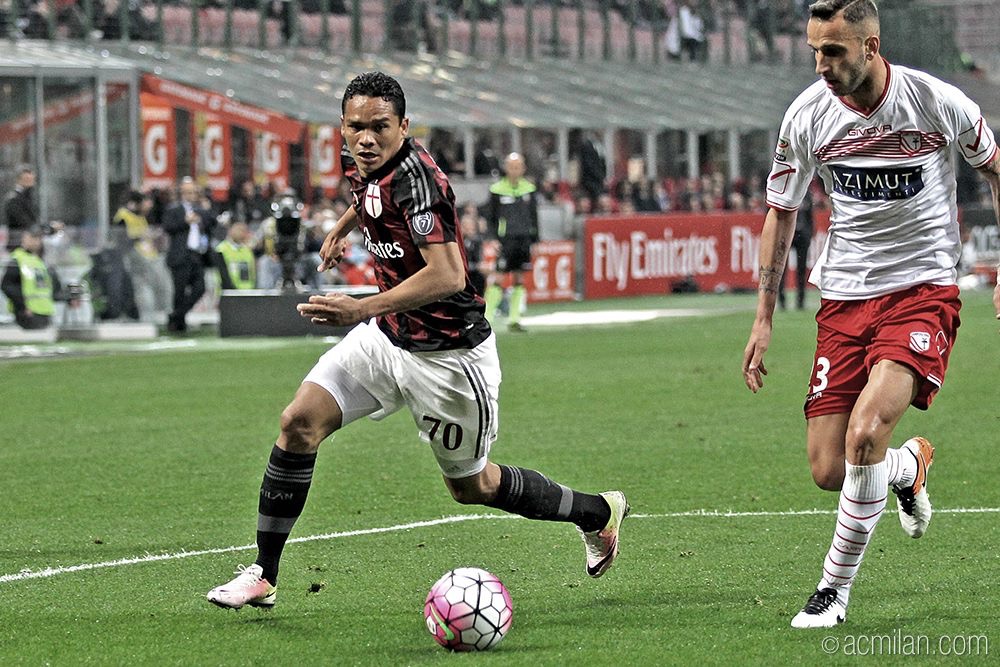 Balotelli (5): Still the Milanisti are awaiting Super Mario's first Serie A goal since September, which would be his second of the campaign. Balo has been putting in some fine performances as of late, though the same can't be said tonight. The number 45 needs to step up and hopefully find the back of the net in no time.
Substitutions:
Mauri (6): Jose hasn't been given too many chances in a Rossoneri shirt and showed that he should be after a great performance coming off the bench with 30 minutes left and coming close to breaking the deadlock on numerous occasions.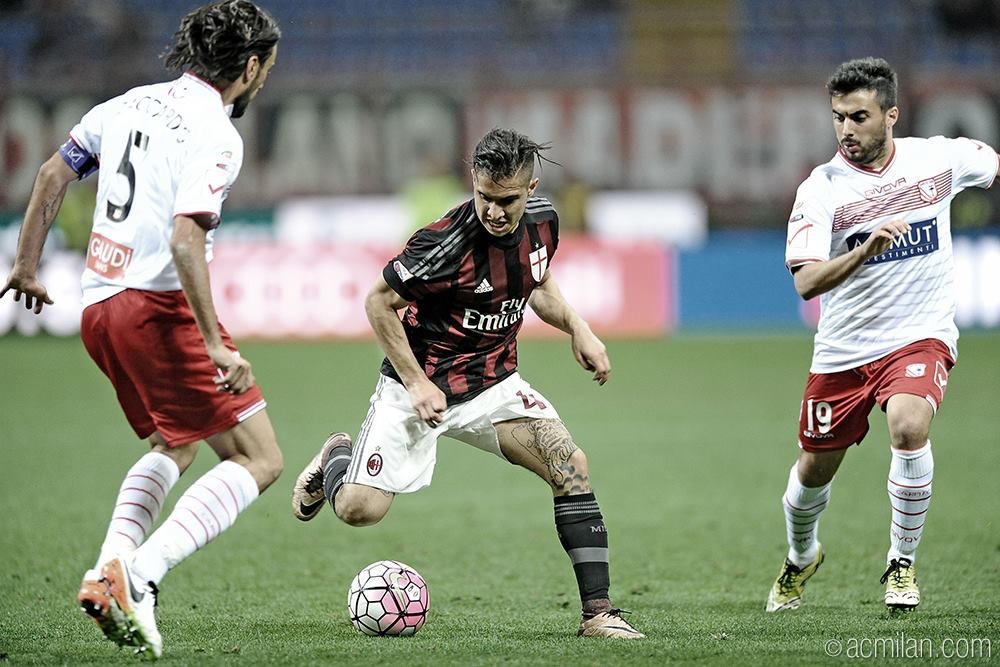 Menez (N/A): Jeremy has yet to show a glimpse of what we saw of him last season in the Serie A and it might be due to lack of opportunities and fitness. The Frenchman will need to prove he's still got it as patience wears thin.
Locatelli (N/A): Finally we got to see the young and talented Manuel Locatelli make his debut for the Rossoneri and it didn't take him too long to make a good impression making a number of sweet passes and displaying a few tricks and skills. Hopefully we see more of the teenager along with fellow youngster Mauri in the Rossoneri midfield.
The Coach (5): This was Cristian Brocchi's first match coaching Milan at the San Siro and I'm sure he wanted to make it a good experience. Unfortunately, the former Primavera coach didn't manage to get the 3 points and was held at home by Carpi. The Italian's starting XI wasn't the best he could've selected and he was questioned for taking Bacca off.