No heroes this time out for the home side as Sampdoria take advantage of poor finishing to sink the Milanese Giants.
The visitors took the game winner thanks to a penalty committed by Paletta, leading to the only goal of the match. Who impressed for Vincenzo Montella? And who disappointed?
Starting XI
Donnarumma (6.5): Two good saves but dove the wrong direction on a skillfully taken penalty. Very good distributing but unfortunately for the young phenom, his teammates didn't make his job any easier.
Kucka (6): Juraj had a good game for a midfielder. The downside to that is he was fielded as a right back and failed to go back. Opting to stay higher up, it caused Zapata to drift wide more often then not which lead to crucial errors.
Zapata (6): Not often does Christian get play time so you can't fault him for appearing rusty at times. He played an ultimately average game but was responsible for the loose touch that lead to Paletta committing a penalty.
Paletta (6.5): Fantastic distribution and plenty of long balls that lead to key passes. Paletta is always the best tackler on the team but today he blundered and his tackle was cause for the ref to point to the spot.
Romagnoli (6.5): Alessio is the pride of the Milan back line. Today he was utilized in the left back role. Something he is unfamiliar with and he was caught drifting central mutliple times. Without any true full backs playing today, our flanks were widely susceptible to attacks and it showed.
Pašalić (6): Going 50% on his duels and only slightly better on passes completed. Mario felt compelled to take multiple shots today with only one on goal and an attacker open on all the others.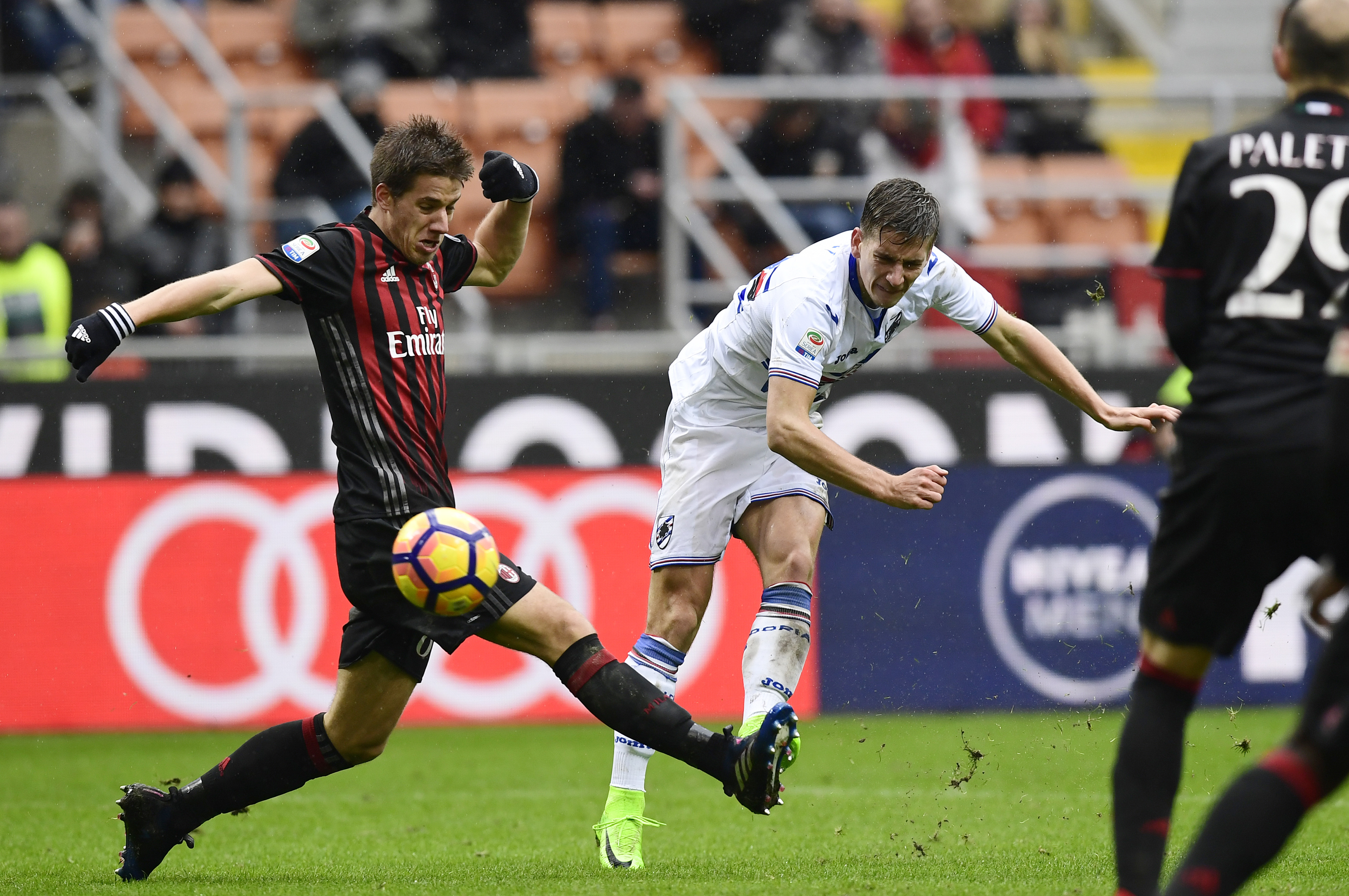 Sosa (5) FOTM: Jose Sosa had a poor game. Losing the majority of his duels, and completing only 75% of his passes it's safe to say today was not his day. To add to the Argentine's woes, he recieved a red card late in the match as well.
Bertolacci (6): Andrea has had a rough start to his Milan career but things are finally beginning to click, even if today wasn't our day. 92% pass completion but was on the receiving end of some bullying in the midfield.
Suso (6): One of our most consistent players, the Spaniard played his role as usual but has become stale in his creativity. Once he was shifted to Trequartisa he blossomed again and almost nabbed an assist.
Bacca (5.5): He hadn't done much throughout the course of the game. All but invisible and when he showed up he couldn't find the back of the net, or the front, or the side of it. If it wasn't for how bad Sosa played, Carlos would be our FOTM.
Deulofeu (6.6) MOTM: As the man of the match due to some slim pickings, Gerard was not incredible. He showed great skill on the ball but put himself in hard situations on the left and ultimately played the ball back. It was when Montella adjusted the situation and threw him on the right flank when he truly shined. He hit the woodwork twice, just inches the other direction and he would have been the hero of the match as well.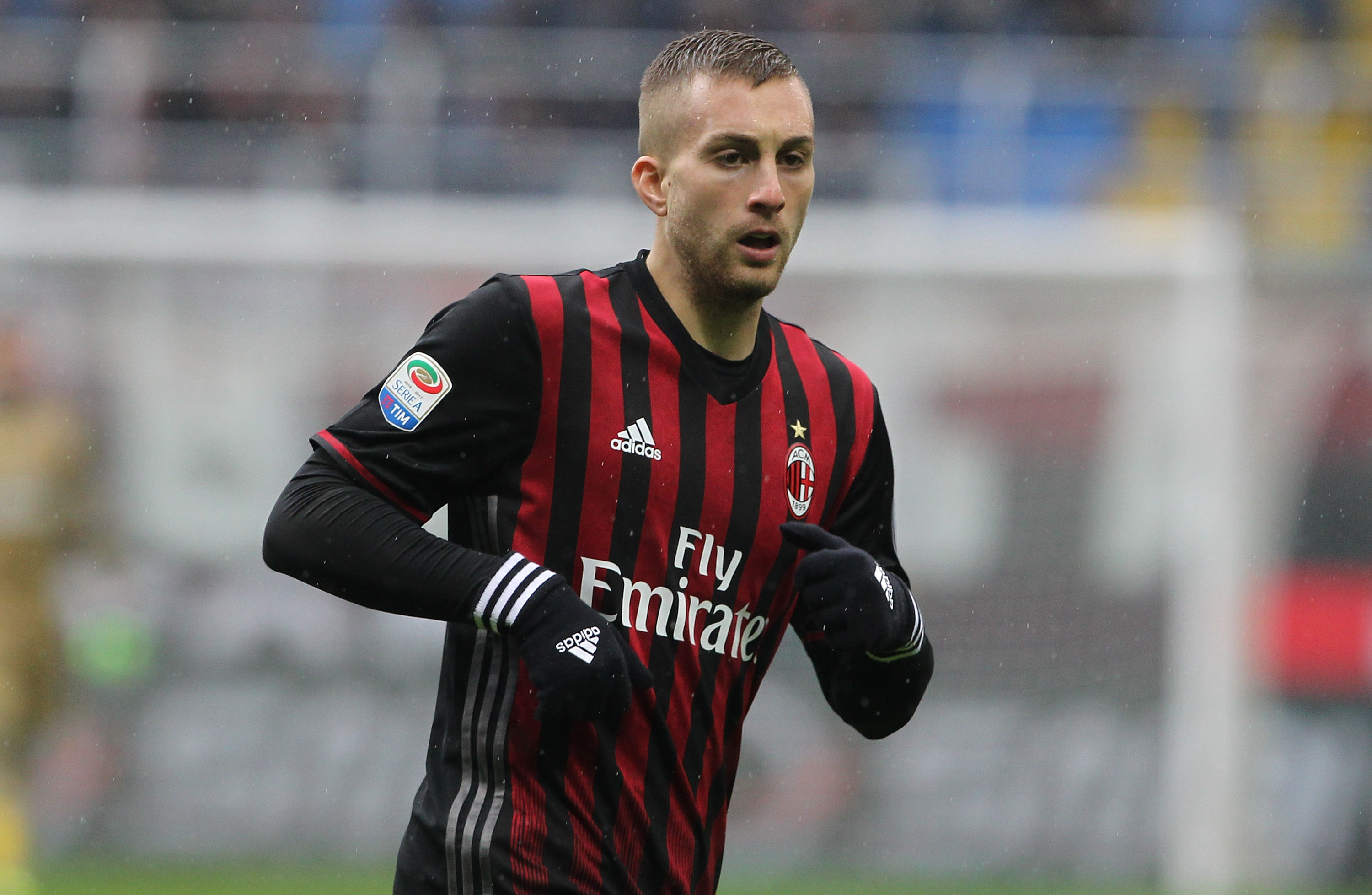 Substitutions
Abate (5.5): Coming on late because of an injury during the week, it was clear he wanted to help but was not fully recovered yet. Hopefully the next match day prove fruitful for Ignazio.
Lapadula (6): A fan favorite and a proven workhorse. The man played only 18 minutes but almost changed the pace of the game. He would find himself on goal but missing the sitter.
Ocampos (N/A): With only 11 minutes of action, it was hard to get a good metric on the new signings debut. He completed all of his passes and dribbles but combined there were only single digits so his play was not ample enough to critique. Hopefully he can earn some play time by Wednesday and show us what he is capable of.
The Coach
Montella (6): Playing Juraj Kucka instead of Vangioni, our only fit fullback was an odd decision but Vincenzo was cognizant enough to recognize where the play was stalling and made a formation change and rotated players around accordingly. Maybe he will try something new in the next outing.