It was another disappointing result for Milan yesterday as Roma once again got the better of the Rossoneri, winning 2-0 at San Siro.
Although it confirms many weaknesses and sets even more doubts in the mind of the tifosi, today's evening was a completely different showing by the Milan side.
Even so, it didn't matter in the end, as not a single point was earned. Milan were organized for 70 minutes before switching-off after Roma's first goal.
Here are 5 things we've learned from Sunday's loss…
1. A strong showing from Borini
Borini wasn't quite the most exciting transfer of the summer for the fans as many keep wondering how he might considered as being at the rest of the team's level. Yesterday however, he was one of the best on the pitch.
As coach Montella had lined him up on the right flank of the 3-5-2, Borini was aware that he would have some runs to make to be able to protect any attack from ex-Milan man Stephan El Shaarawy or Aleksandr Kolarov, as well as bring attacking options, and he did just that.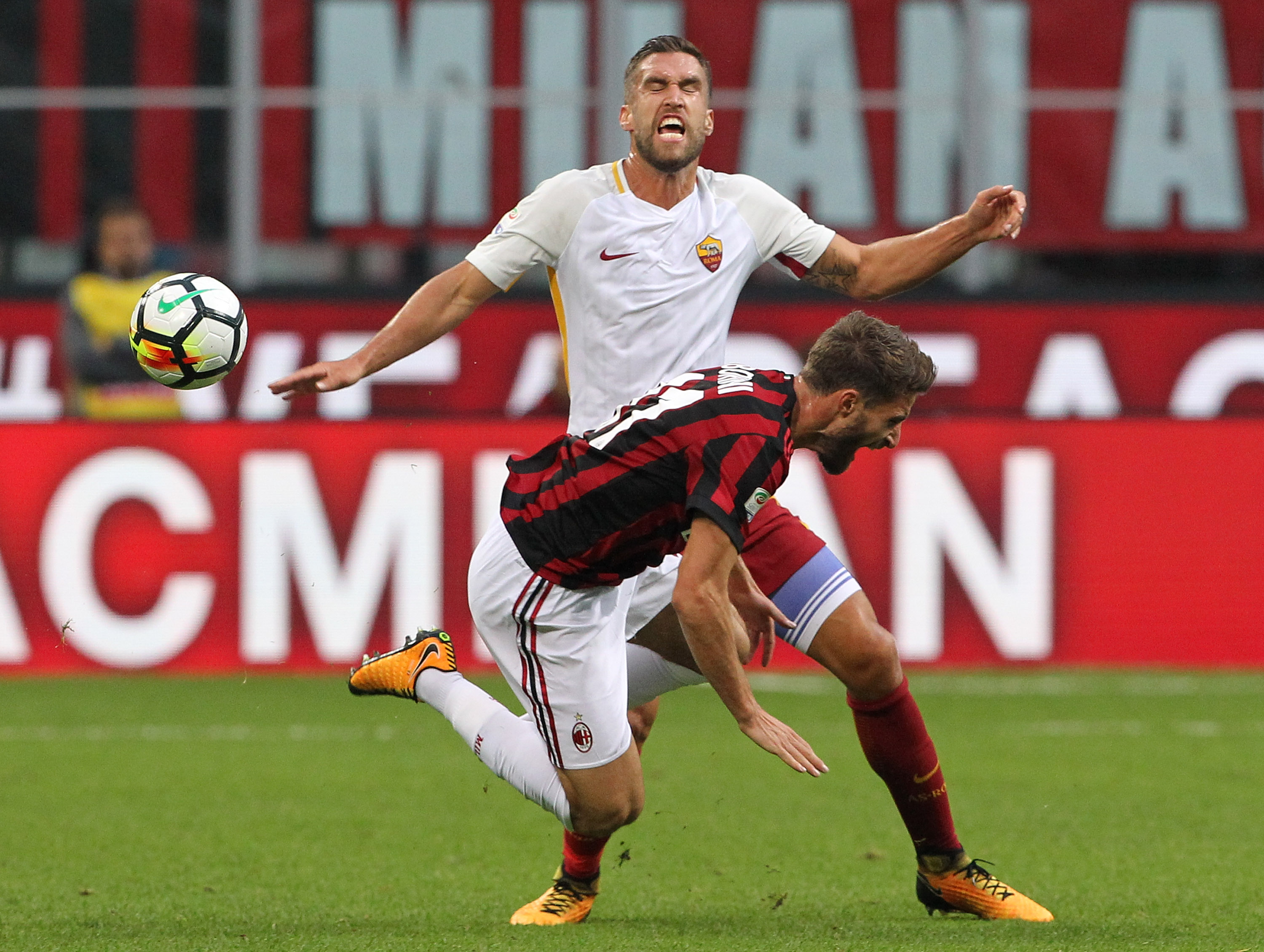 Borini was impressive in his concentration, anticipation and fitness as he ran pretty much all game long without too many hesitations the first goal, when the whole team switched-off.
With a showing like this, Milanisti could see him aligned in the same role quite a few times whether they like it or not.
2. Biglia too much of a game slower
Although you can't say Lucas Biglia isn't already crucial to the heart of the midfield, it has been quite painful to see him slow down the attacking game, especially in the first half.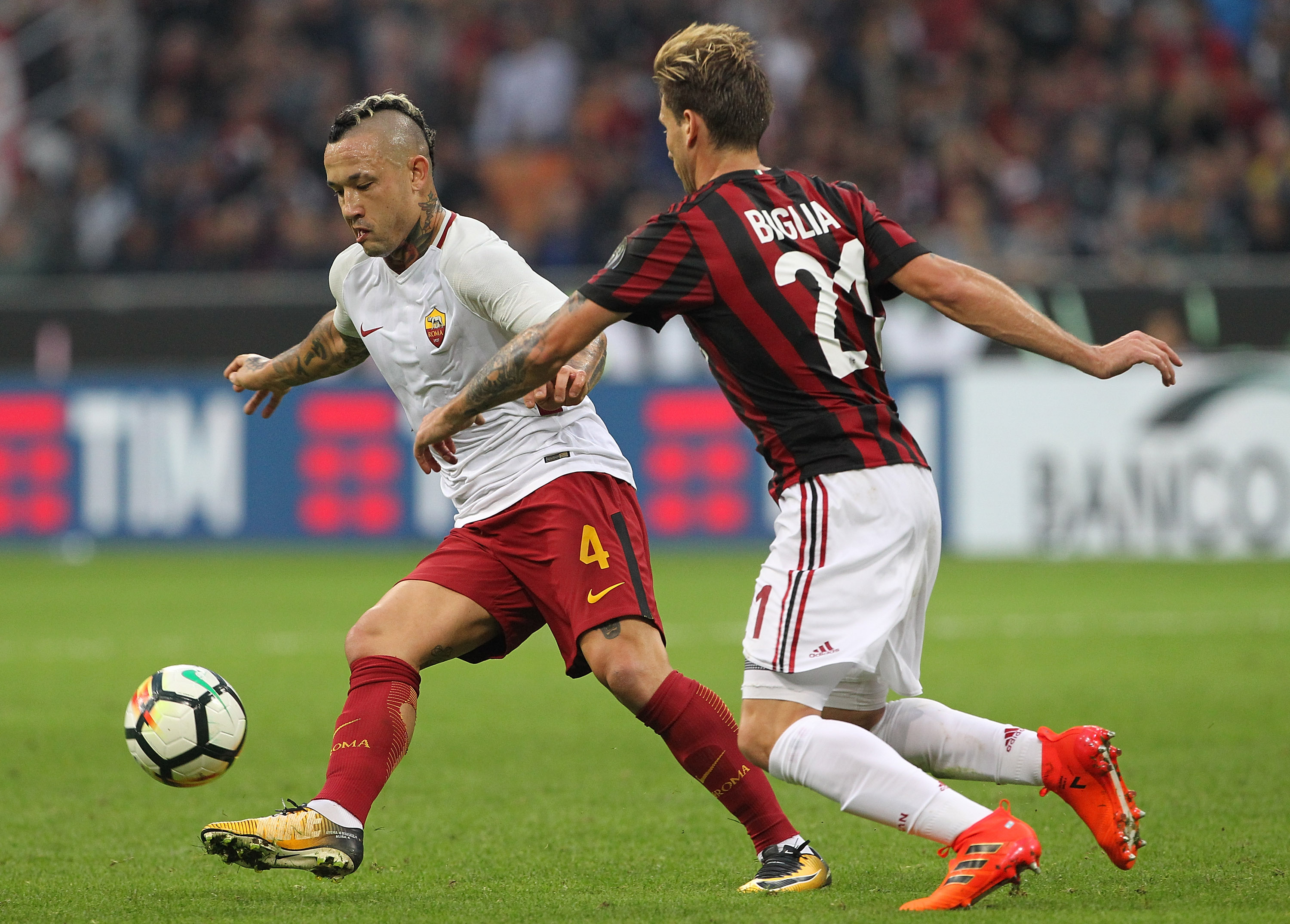 The experienced Argentine who has an incredible inventory of skills when it comes to placement, cutting passes and pressing, is also known for his ability to slow the game down, as might have been too much the case yesterday.
There is no discussion about his starting place, but Montella probably has to find a solution when it comes to making quick passes higher up the pitch as the team clearly lacked the final pass on the day.
3. First touch is everything
Andre Silva, the €38m man from Porto, the team's most exciting striker has once again shown his determination on the pitch, even if he is still yet to score in Serie A.
Now that fans have had more time to see him in action, what they might have noticed is his capacity to control the ball and use his first touch to launch attacks by relying on teammates.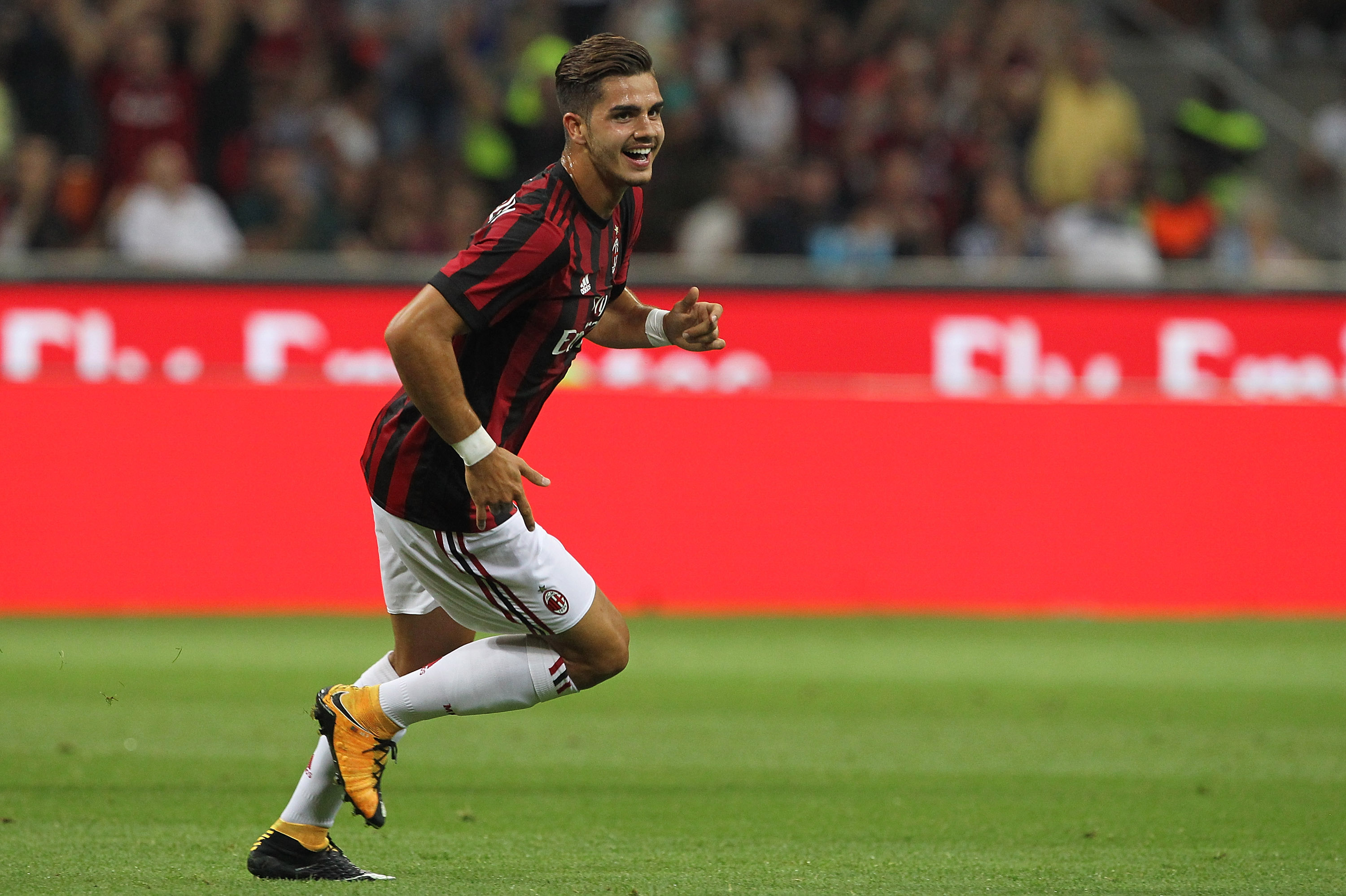 This is a solid asset to build on for the Rossoneri as it can help the team speed up the game and use the sides of the pitch to get the ball higher up quickly, instead of using way too many isolated long balls.
4. Improved discipline
The team, who defended well until the 72nd minute, had only been awarded two yellow cards prior to the goal (Calhanoglu 34′ and Biglia 62′).
This is quite remarkable in Italian football and was surely a sign of control of the game, although Roma had only received one yellow card for protesting (Dzeko 51′).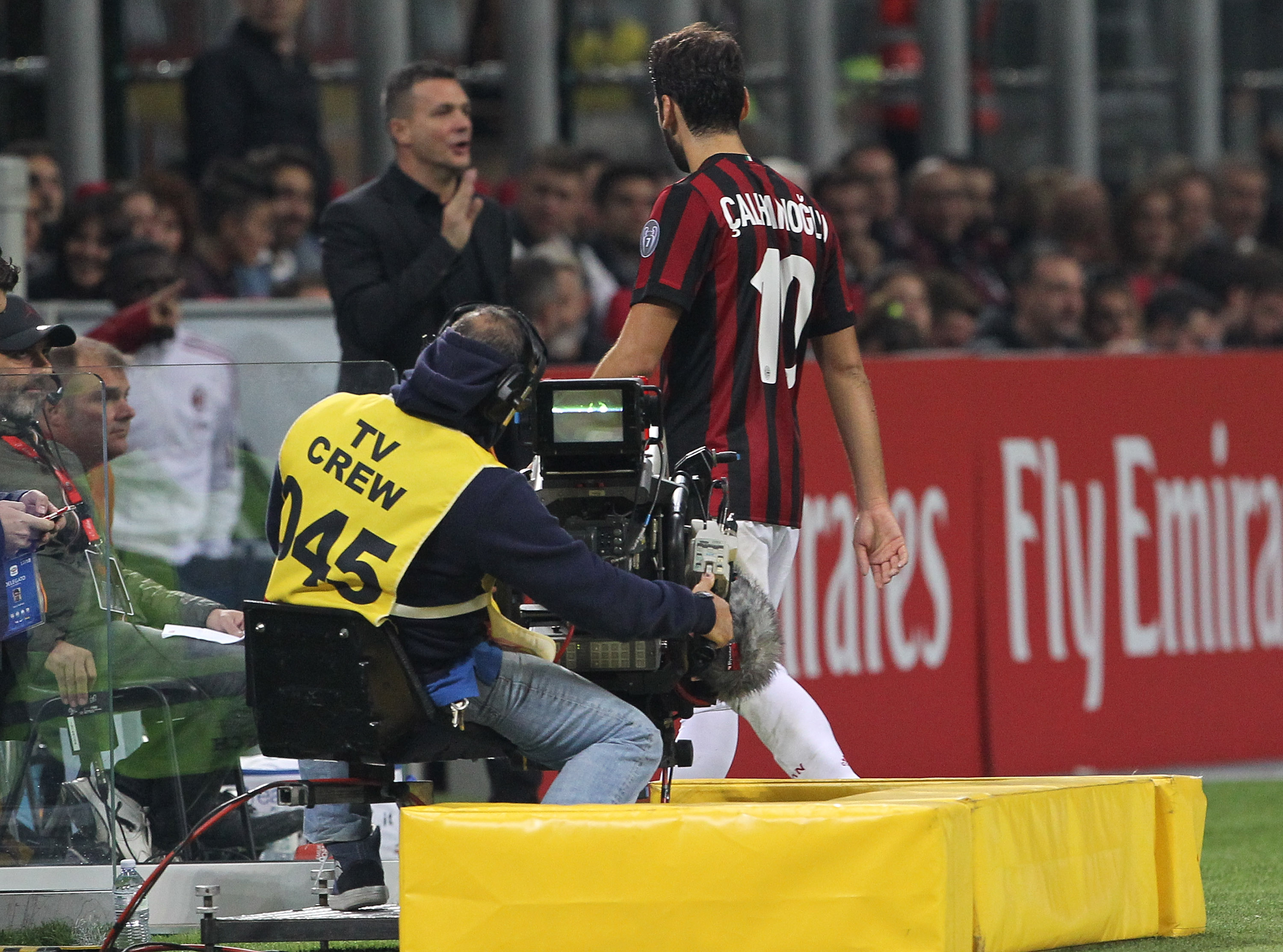 As Montella acknowledged after the game, he didn't really have anything to say to his players, they defended well and aside from Florenzi's 1v1 against Donnarumma, they weren't really guilty of anything, especially not dirty defending.
5. Growing pains
That being said, it was not enough to beat Roma and it was not enough to spread a sense of hope across San Siro.
Milanisti have all the right in the world to be worried and to feel deceived after another lost game and will hardly see anything positive in this defeat.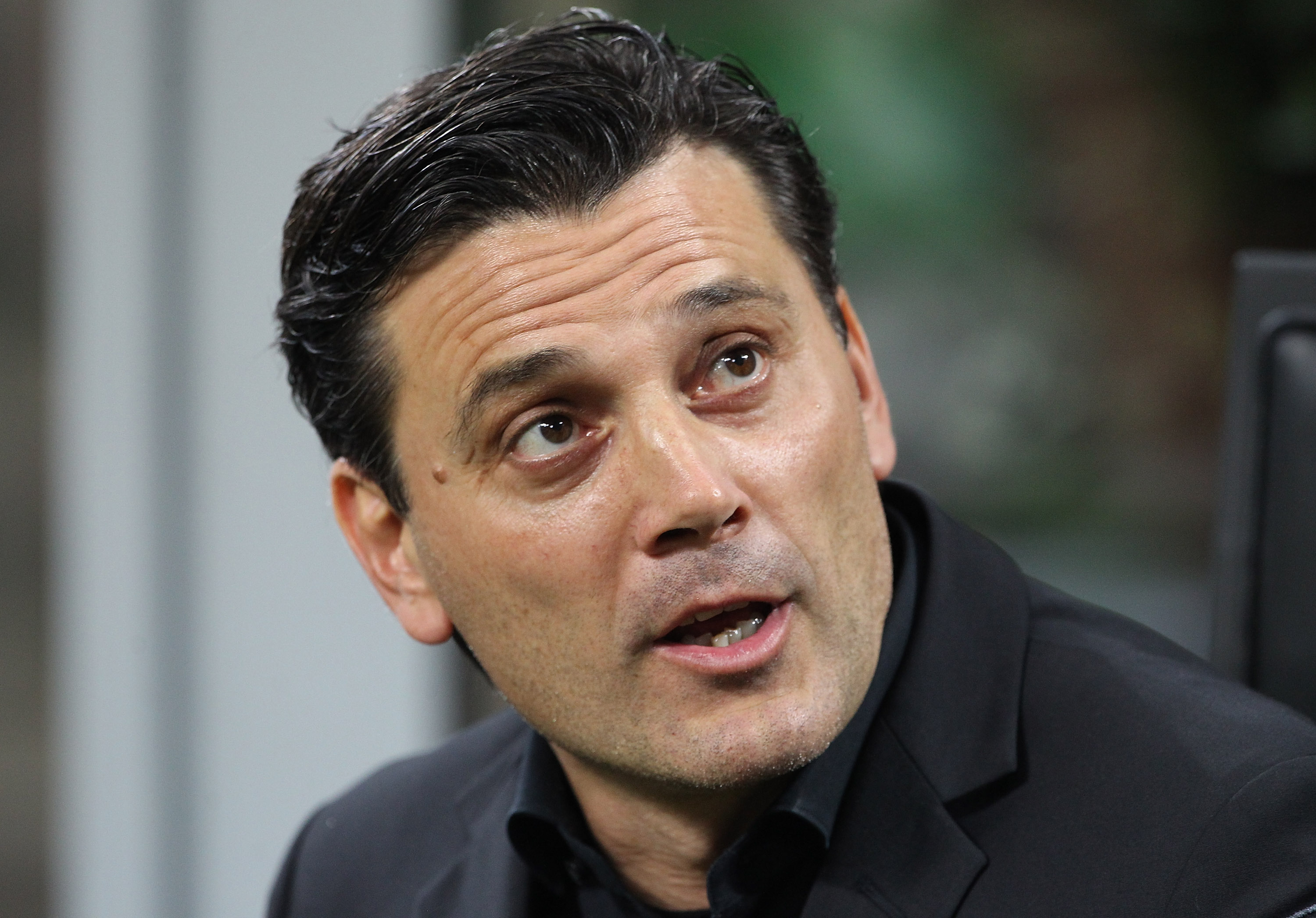 It is another reminder of how long the road is to be able to rival Italy's biggest teams and to dream of Champions League football.
Milan are already nine points behind Napoli and can't afford to drop any more points in the derby in two weeks. Hang on, this may be a bumpy ride.