Milan were victorious in their first pre-season friendly as they won 2-1 against Bordeaux on Saturday night.
Suso was undoubtedly the star of the show, with the tricky Spaniard at the double to give Montella's men a welcome start to their 2016/17 preparations.
The first goal was a product of Montella's style, with Suso picking up the loose ball after a fine piece of pressing, finishing calmly inside the 18 yard box to give the rossoneri a lead.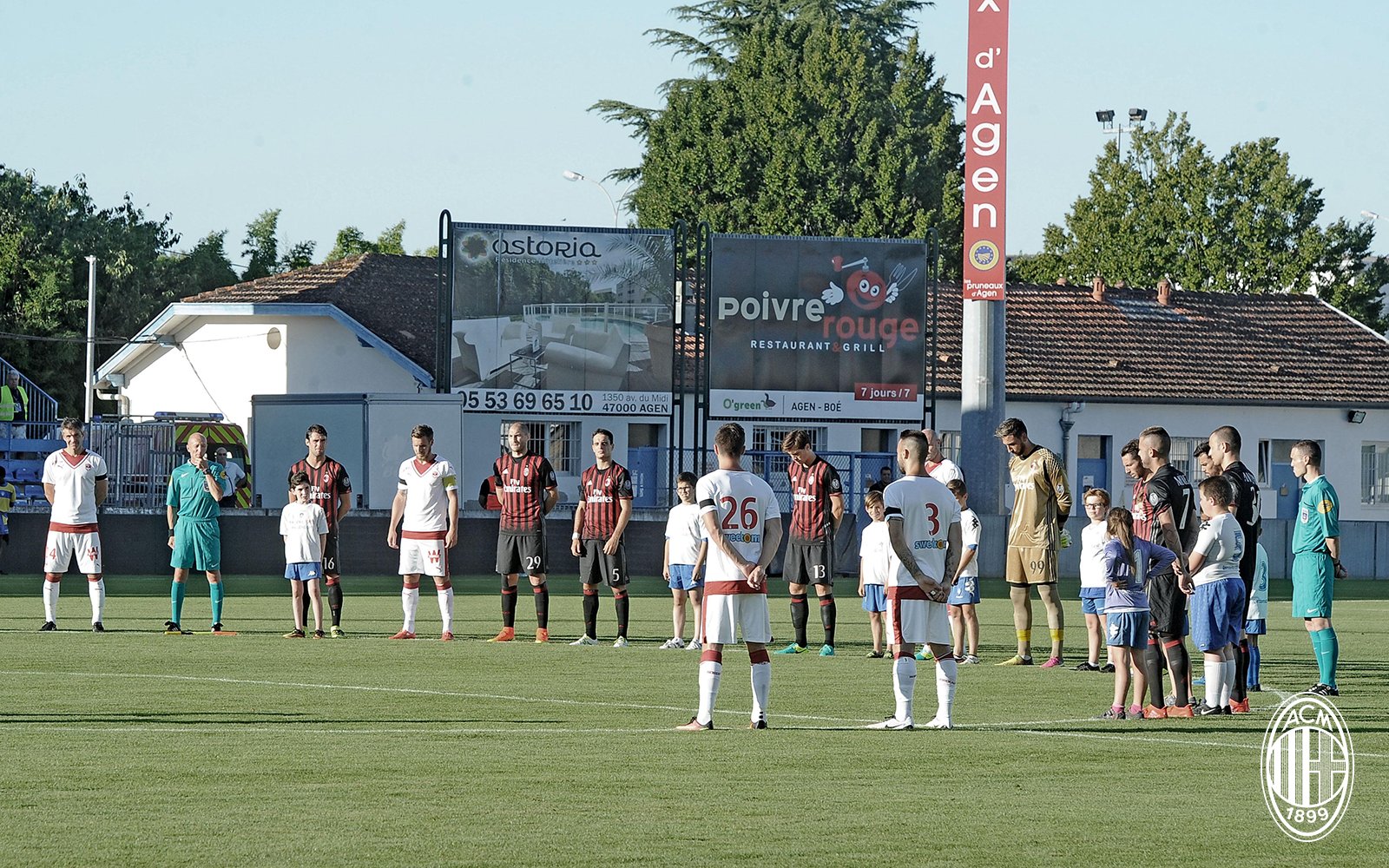 Ten minutes later it was 2-0, with Menez winning the ball back on the left side, feeding Bonaventura who found Suso after a dribble with the latter making no mistake, sending a beautiful curling shot into the far corner.
Milan did not have  much to do defensively, but Paletta was solid in his return to the team, blocking well at the end of the half.
The second half began quietly, with Gabriel forced into a save from a Sertic shot, and almost surrendering the ball minutes later as he tripped when pressured to clear.
Milan introduced plenty of young players throughout the second half, essentially ending with a Primavera line-up in what was a good chance for the youth players to get competitive minutes.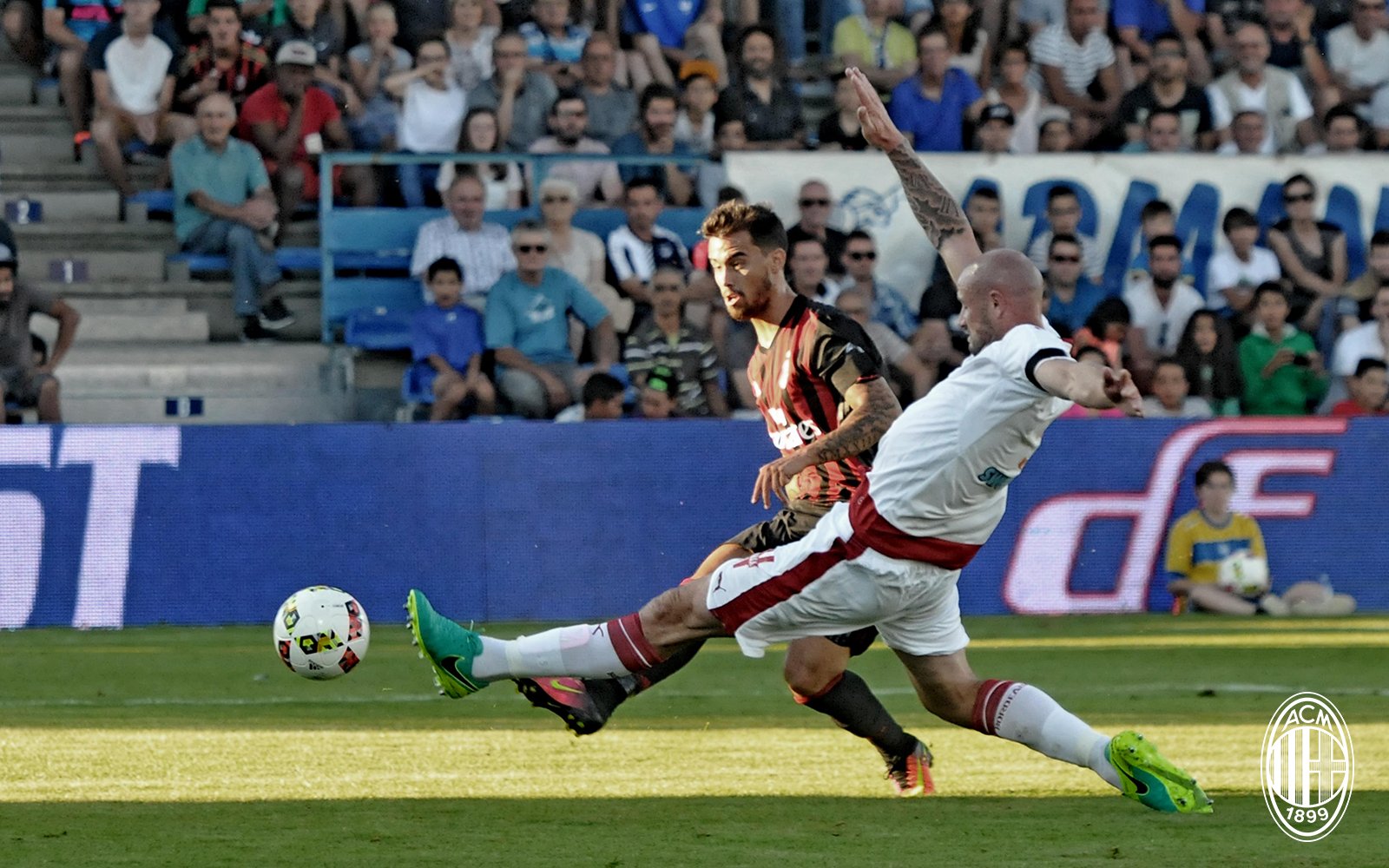 Luiz Adriano had a chance to make it 3-0 with just over 20 minutes left, but he directed a free-kick wide after getting in behind the defence.
Malcolm got the French side back into it with 15 minutes remaining, turning well inside the area and poking past Gabriel to set up a nervous finale for the diavolo.
They almost made it 2-2 immediately as Silva's curling cross just evaded the far left post with the Milan 'keeper scrambling.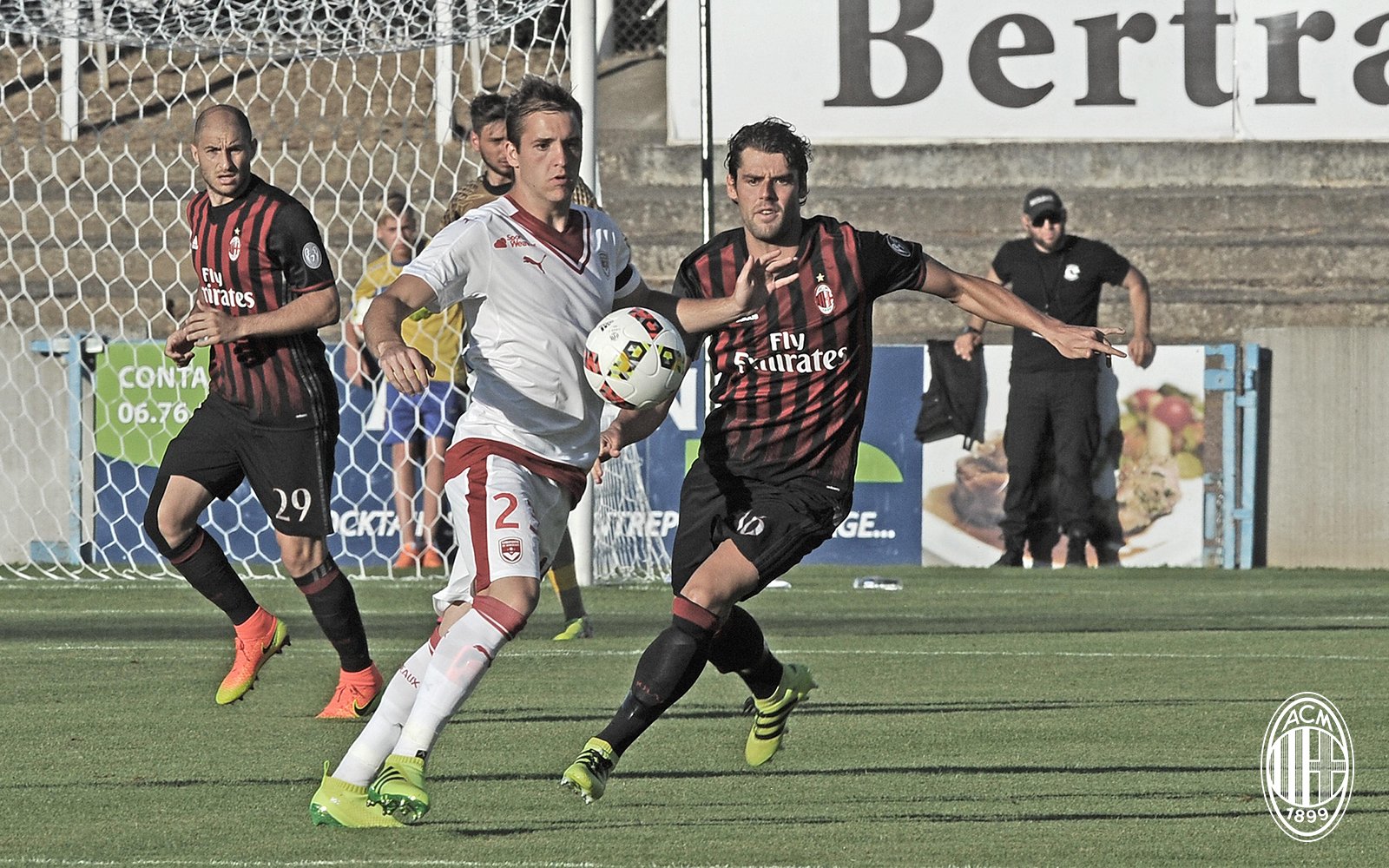 Luiz Adriano was inches away from the third goal as his shot was superbly saved by Prior, and Zanellato headed over from the corner when he could have tested the 'keeper.
Gabriel came to the rescue in the closing stages as he saved a Malcom shot when the forward was through on goal, with young central defender Vergara having been caught out.
The Brazilian Adriano missed a header in the 86th minute, getting in front of his man but failing to keep the effort down.
Jose Mauri had the final opportunity as he was put through by Luiz Adriano, but his shot was saved by Prior.
The final whistle served as a huge relief for Milan despite them having the majority of chances, as Bordeaux had the majority of play in the closing stages.