Milan finally played their week one match against Genoa and with the victory secured 4th place and a Champions League spot for the time being.
STARTING XI
Donnarumma (6.5): Gigio was not really tested with the exception of the last ten minutes of the first half, and one good shot in the second half. He made the great save late but also made some poor decisions early on in the game. Average performance.
Musacchio (6): Not a bad performance, also not a great performance. Matteo was fine at the back today, especially for playing in a 3-man back line most of the night.
Romagnoli (7) MOTM: This rating may be a tad high but to be fair, his wonder goal winner was fully deserving of the man of the match tag. It was Zlatan-esque and in stoppage time. Yes he had an own goal but that was almost solely Bakayoko's fault.
Rodriguez (6): Decent showing from the left back turned center back for the night. Playing out of position due to the numerous injuries, the Swiss international was far from a liability tonight.
Suso (7): Always the gem of the squad, he scored the opener from outside the box once again, this time early on in the fourth minute. He was constantly attacking, creating space and throwing up crosses. Easily could have had a second or even an assist if Radu wasn't in form tonight.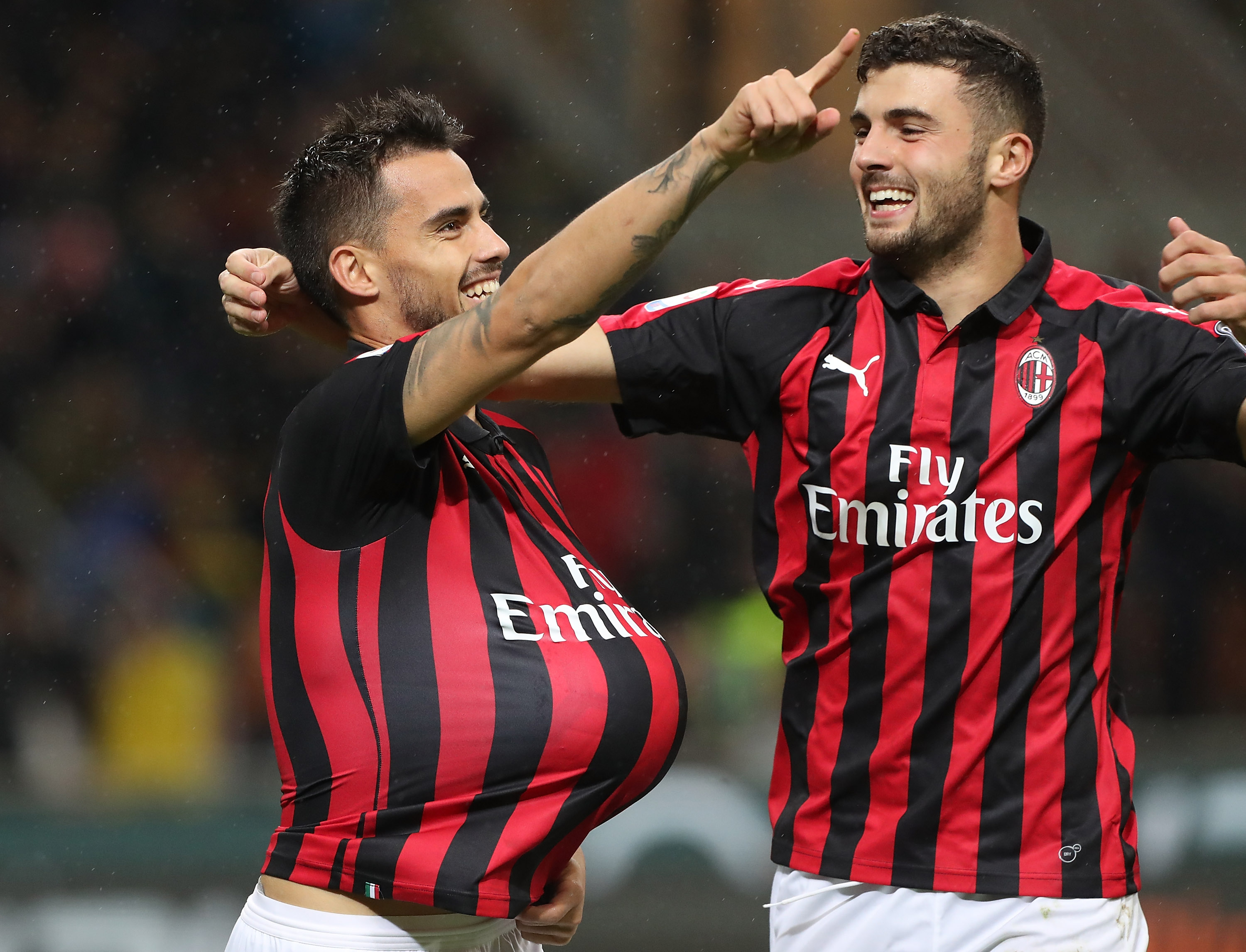 Kessie (6): Kessie frustrates me because he does everything so well that he is supposed to do. The problem is and has always been, that he likes to get forward and take shots. He is really bad at shooting. This was the main criticism for me once again.
Bakayoko (5): Shockingly, I would say this was his best performance in a Milan shirt. The first half he had the illusion of looking good because he wasn't getting the ball and he made a few tackles. The reality was, the ball was passed to him about four times in the opening 15 minutes and he never once was where the ball was going, even on the short passes. He then passed the ball back to Gigio putting us in a tough spot to close out the first half. His poor form continued into the second half by again passing back poorly in a dangerous spot which resulted in the own goal. I have no idea how he played the full 90.
Calhanoglu (6): Hakan has had a rocky start to this season compared to his form last year. He had sparks of his old self again tonight early on but faded quickly and was subbed off.
Laxalt (6): I believe Laxalt was sound even defensively, where most consider him to be weakest. His crosses are always aimed and never just throw up with hope. While not the strongest physically he was able to still wrestle with defenders, albeit beaten eventually by most.
Higuain (6): Pipita had a hot spell which seems to be cooling off. He did not see much of the ball today but did have a few good chances. Nothing to brag about, but far from poor.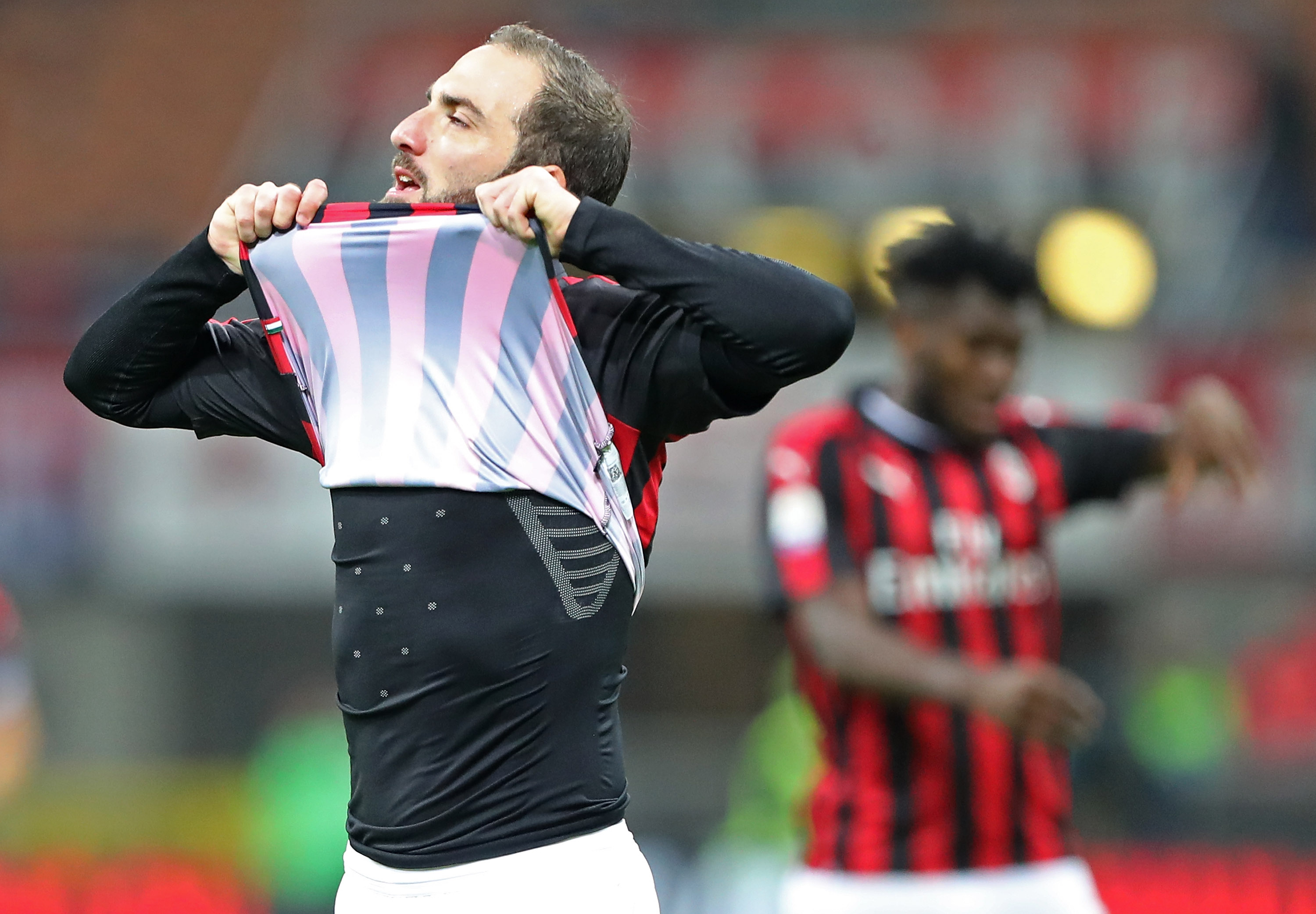 Cutrone (6): There is a common trend tonight with the ratings if you have not noticed it so far. Cutrone, while always applying pressure just really could not create anything today. Again, not great but not bad performance.
SUBSTITUTIONS
Abate (3): Abate is such a liability that Gattuso opted for a formation without a RB since our first and second choice players were injured. Abate came on in the 63′ when Bakayoko was at his peak of messing things up and we needed to revert to a better formation for ourselves. His very first touch was a misplaced pass in the box and almost all subsequent passes were similar. He was in position for a good cross late in the game but sent it to the corner flag.
Castillejo (NA): Samu only played 7 minutes tonight.
MANAGER
Gattuso (6): After a lot of heat for previous performances he caught his breathe with the win over Sampdoria and today he was in a tough spot. Without our starting DM in Biglia, and not having Conti or Calabria (or Caldara for that matter) he was forced to play a new position. Things were good, then bad, then decent, the shaky, then good. Very up and down game for the boss but he did what he could. The only criticism tonight is leaving Bakayoko on for the full 90, especially when he had another sub remaining. Bertolacci should have came on in his place.