AC Milan picked up three points in a dramatic encounter at San Siro on Sunday afternoon, winning 4-3 against Sassuolo.
The team led 1-0 early thanks to a Giacomo Bonaventura deflected shot, but the visitors roared back and took a 3-1 lead.
An inspired second half performance saw he Diavolo first get back into the game through Carlos Bacca, before Manuel Locatelli equalised with a screamer and Gabriel Paletta completed the turnaround.
Starting XI
Donnarumma (7): Seeing his clean sheet streak come to an end after an error from Abate had Politano clear on goal for the equalizer, 'Gigio' made some excellent saves, most notably the one towards the end of the game. There was't much the 17-year-old could do about any of the 3 Neroverdi goals.
Abate (5): Making the error gifting Sassuolo the equalizer, the speedy right-back had a poor game putting in a few nonthreatening crosses as well as weak pieces of defending.
Paletta (8): The oh so reliable Argentine-Italian. Couldn't do much about the goals conceded, but made some fantastic pieces of defending and got himself a goal which won the Rossoneri all 3 points with his powerful header.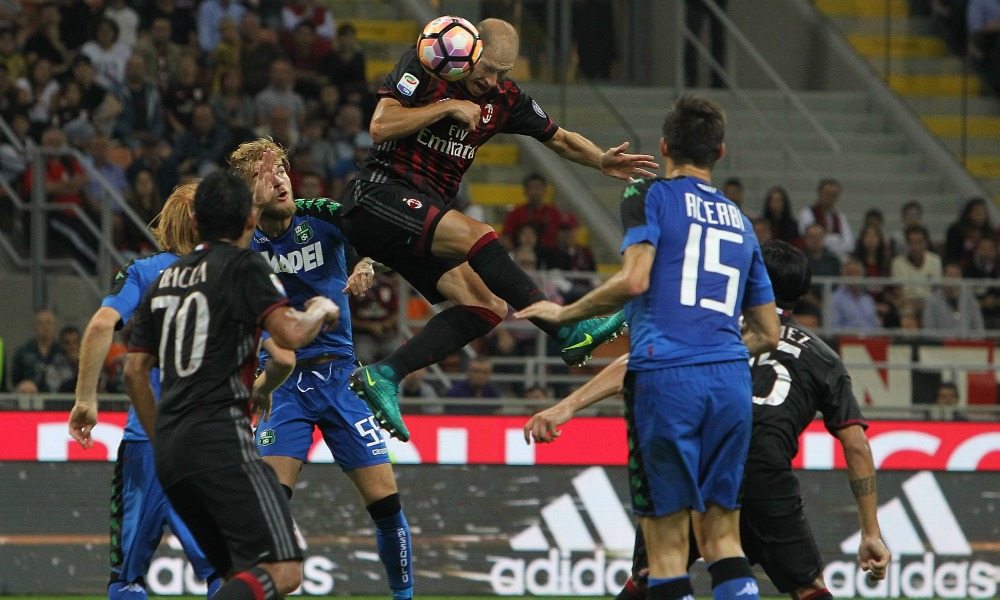 Gomez (6.5): The Paraguayan centre-back had a pretty good match, just that one mistake on defending the Neroverdi's third goal by Pellegrini. Gustavo has made a number of good tackles and clearances as well as completing a fair number of passes.
De Sciglio (6): Mattia still hasn't lived up to his potential and the hype, but this was not a bad game for the full-back, who has had his fair share of criticism for quite some time. Still a long way to improve and really convince that he is worth it all.
Kucka (7): The Slovak put in a solid performance in midfield and showed that our tank isn't just brawn; demonstrating wonderful pieces of skill on various occasions in the match.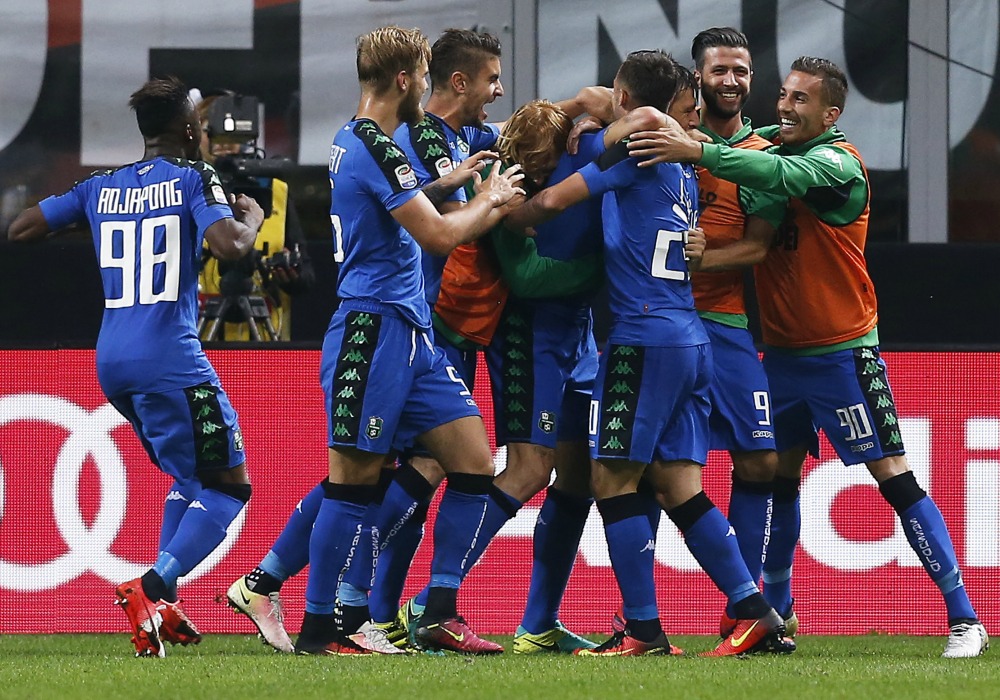 Montolivo (5): Questions that pop into my mind are why does he always take his time making decisions? Why does he make bad decisions almost all the time? Why doesn't he shoot from outside the box even when given space? Another poor performance from il Capitano after we thought he'd finally found form.
Bonaventura (6.5): Breaking the deadlock and opening his goals account of the season, the Italian midfielder put in a good performance for the Rossoneri, though he has faded as the match progressed.
Suso (6.5): A great first half by the Spanish winger as he was causing trouble for the Sassuolo defence, lacking just a goal or an assist. Started making less of an impact in the second half, but also contributed to a few good pieces of attacking play.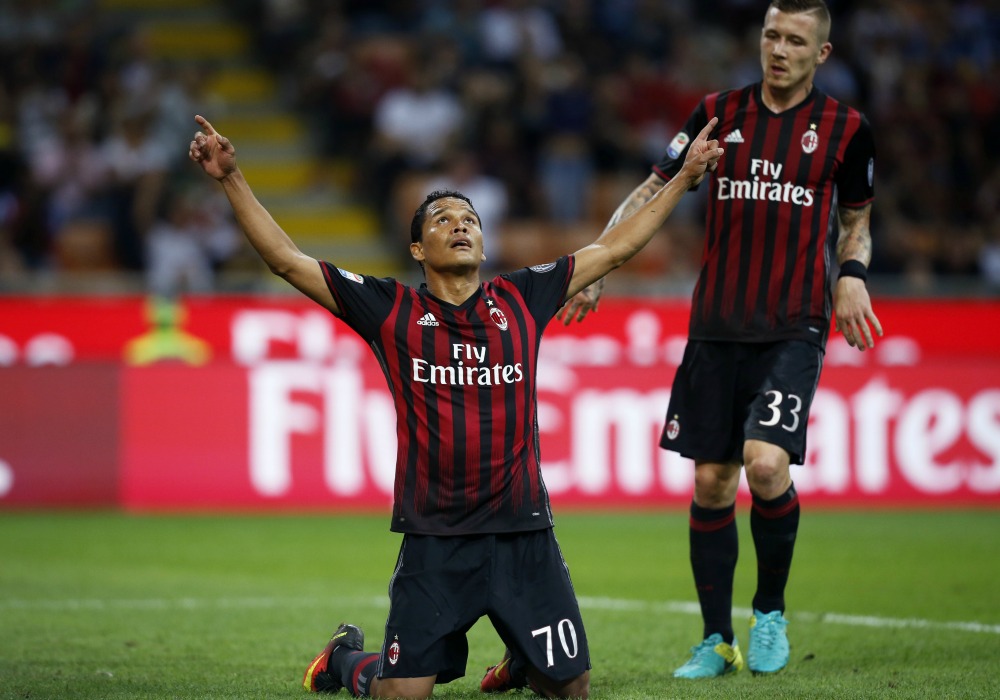 Bacca (6.5): Six goals in seven games for the Colombian striker with the Rossoneri this season makes us glad he didn't leave in the summer. Carlos barely had the ball all match but scored with only his second shot from the penalty spot.
Adriano (5): One thing's for sure, Luiz Adriano should not be playing as a winger. It was a failed experiment and Montella realised that as the Brazilian attacker was subbed off at half time.
Substitutions
Niang (8 – MOTM): Benched from the start, coming on at half time and completely changing the game. The French attacker proved that he deserves to keep his starting spot at the left wing with an incredible second half performance, getting a penalty and an assist in the process.
Locatelli (7): What a screamer. An absolute rocket of a goal from young Manuel and what a way to get your first ever Serie A and AC Milan goal, levelling the scores at 3-3. The young midfielder came on to replace a poor Montolivo in the midfield.
Poli (N/A): Replacing for top goalscorer Carlos Bacca, Andrea Poli was brought on to add energy and help defend the one-goal lead late on in the game.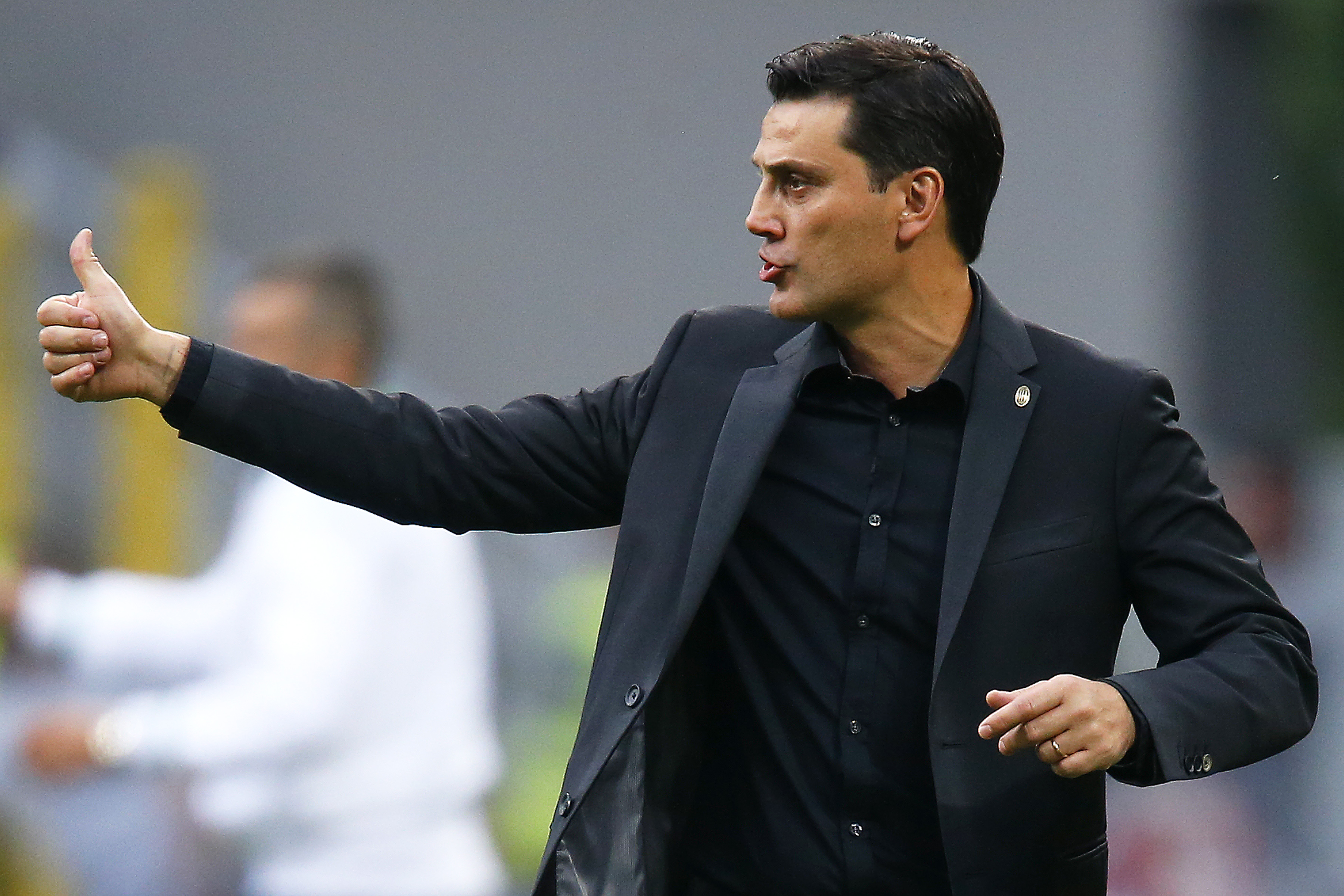 The Coach
Montella (8) – Making a few mistakes starting the likes of Abate and Luiz Adriano in the left wing, coach Vincenzo made excellent substitutions bringing Niang and Locatelli on for Adriano and Montolivo. Motivating the team to fight back from 1-3 to 4-3 is very difficult but they pulled it off. Brilliant mentality and determination.