An Italian government study has found that AC Milan are the strongest team in Serie A in terms of brand presence, leading rivals Inter and Juventus.
A YouGov study has found that out of the 26 million football fans in Italy (51% of the adult population declares themselves very or quite interested in Serie A), Milan are currently the biggest brand through the first 14 matchdays of Serie A followed by Inter and Napoli.
This is calculated based on six Key Performance Indicators: the appreciation of the players and coaches of a club (Players and Coaches), the quality of management (Management), fan culture, tradition (Tradition), the expression of an exciting game (Attractive Football) and success on the pitch (Success).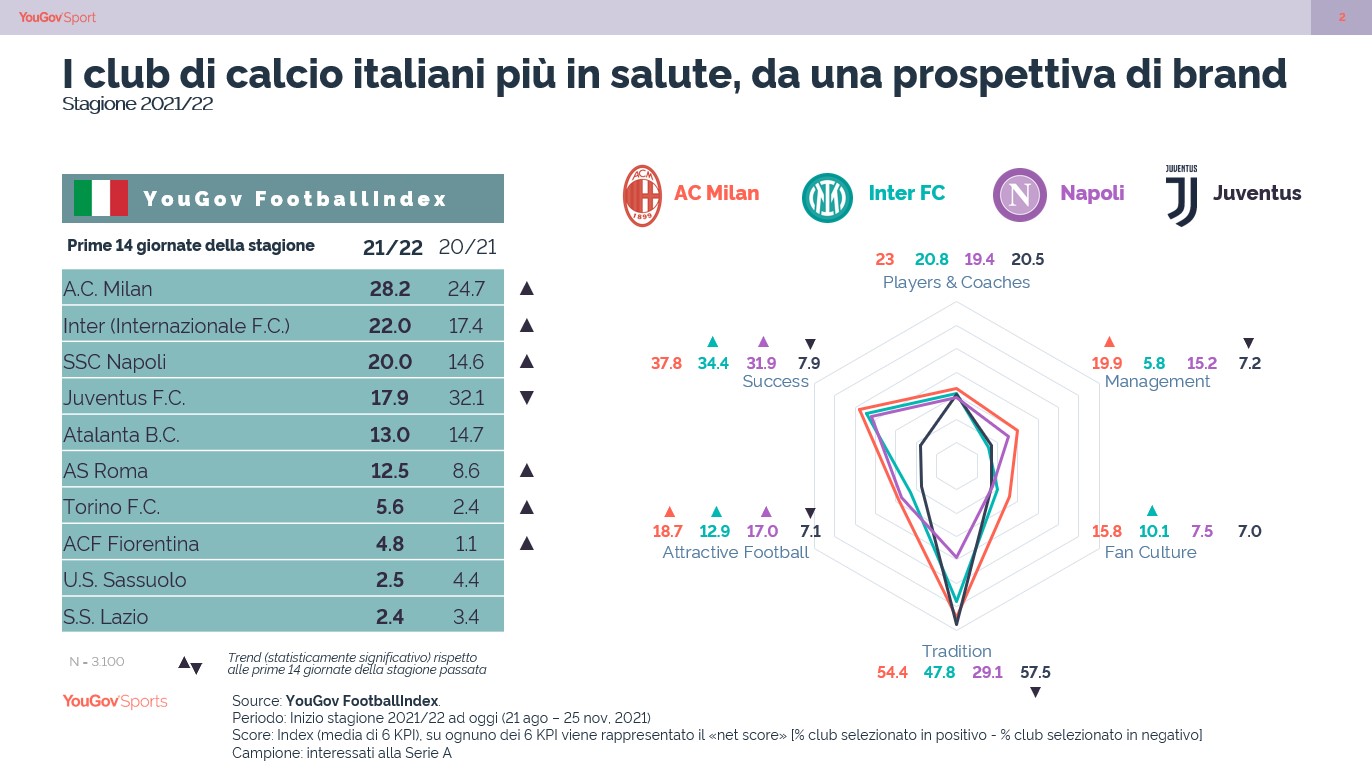 Looking specifically at the Management KPI – from the start of the 2020-21 season – the most striking data is how much Juventus have dropped off. Meanwhile, Milan showed a growth that began in the first few rounds of last season and has maintained a high level.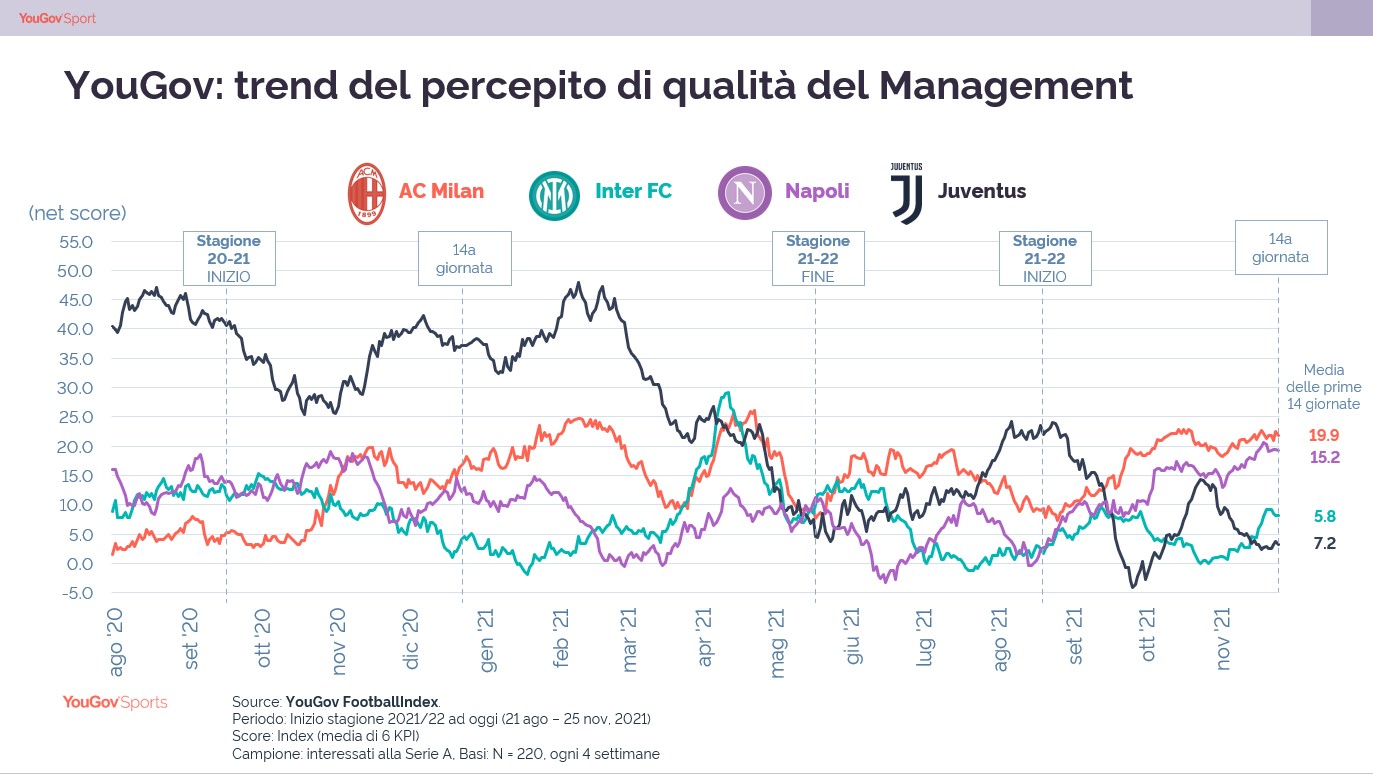 ---
READ MORE: Wide overloads and the role of Messias – Tactical analysis of Milan's win over Genoa