With the very unfortunate news filtering through from Milan Lab regarding the stalwart defender Simon Kjær and his season-ending injury, Milan will need to reinforce the defence this winter.
Over the last couple of weeks since the injury, there have been many names linked to the club to step in for the Dane. A reinforcement is essential when considering that Pioli only has Tomori and Romagnoli as starting centre-backs and Gabbia as a backup, at his disposal. With Gabbia yet to really convince this season, and with Kalulu (the other player capable of playing centre-back) more often utilised as a right-back, another central defender to mainly compliment Tomori is an absolute must.
Below is a list of five players that have been heavily linked or at least been mentioned to come to the Rossoneri. We take a look at their strengths and weaknesses as well as look at how they would compliment predominately Tomori as the true starting centre back…
Sven Botman
The first on this list is Botman, who has had by far the most coverage in relation to filling in for Kjær. The Dutch international is very highly regarded and has been linked with a plethora of clubs, most of which reside in the Premier League.
Botman is 21 years old and plays for Ligue 1 side Lille OSC, joining from Ajax last summer in an £8m deal. Botman is very familiar with the recently joined ex-Lille goalkeeper Mike Maignan, with whom he developed a very close relationship with on the pitch.
This is where his first strength comes in, he possesses a supremely mature mentality at the fresh age of 21, with having showcased many leadership qualities during Lille's title winning campaign last season.
On top of this, he is a physical specimen, standing at 6'4 and having a broad frame, he possesses great strength – something which as he naturally ages, will only increase. Botman is assured with his passing and often immediately passes the ball where he sees space, which gives more speed to his team's overall play. This is something that is important to Milan, especially when you consider how many goals and attempts on goal Simon provided with his line-breaking long-range passes.
Similarly, the defender knows how to set up his nearest full-back with ground passes into space, which prevents the latter from taking an extra touch once he has received. He is also very calm on the ball again something very attractive for a player so young, these are aspects that will only improve over time.
Lastly, in terms of his major strengths – besides his size, decent speed and general defensive awareness – is that he likes to drive forward and press the opponents forward line. This really helps with linking play up, especially in our current system that relies on a lot of central passes through the number 10.
However, like any player he is not perfect and there are some weaknesses to his game. Firstly, is that although he may be calm with the ball at his feet, he has shown at times that he can panic when being pressed this can lead to possession lost, and even sometimes attempts on goal.
This is something that Milan will miss for the rest of the season no matter who comes in, in January. That is because, this was possibly Kjær's biggest strength and something he was one of the world's best defenders in, his composure. The other downside, that is not necessarily a weakness of Botman himself, but is nonetheless a huge barrier, and that is his price and accessibility.
Lille themselves, due to financial difficulties demand a large sum rumoured to be around €30m to allow Botman to leave. This fee seems concrete and their conviction to receive cash right away is strong, as it has been reported they will not consider any other loan type formula (similar to say Tomori's) rather they want straight up cash.
Therefore, as 'perfect' as Botman may be, with his physical capabilities, age, and previous experience with the Milan keeper Maigian (something that is key for a centre back) it is wholly unlikely that the Milan management will make such a hefty investment up-front, especially in the notoriously difficult to navigate January transfer window.
It may be best to forget about this singing, and maybe hope that no one picks him up in January and Milan can go back in the summer, when the conditions are better.
Gleison Bremer
The next player is current Torino centre-back Bremer, a 24-year-old Brazilian. Recently there have been a lot of talks linking Bremer to the Red & Black, most notably due to Milan having a player currently out on loan at the Turin outfit – Tommaso Pobega – with many murmurings of a swap deal of sorts poised.
Bremer started his senior Career for a Brazilian club Desportivo Brasil in 2016 and in 2017 he joined Atletico Mineiro. It was not until 2018 when Bremer secured a €5m mpve to Torino. Bremer is a player that has silently gone about his business and top European cubs are starting to notice him, here at SempreMilan we are also huge fans.
It must be said that Bremer presents a very different profile than that of Botman for example, he's more like an old-fashioned defender who looks to clear the ball away from the defence. Some of his stats are very impressive, Bremer had put up one of the best defensive numbers in Serie A last season:
➤ He racked up 65 tackles last season and 40 times he won the possession of the ball after the tackle.
➤ He also possesses has a 37.1% success rate in tackling Dribblers.
➤ He collected 88 interceptions as well which was actually 2nd overall last season of all defenders in Europe's 'top five' leagues.
➤ 60 blocks – a very respectable number for a defender.
➤ 199 clearances – highlighting his 'old-school' defender moniker.
➤ And lastly, he boasts a 37.1% pressing percentage, something key in the high line Pioli utilises.
These stats highlight how much of a good defender he is, and last season with these numbers he proved to be one of the most effective in the entire league. Bremer is 6ft2 which is the same height as Kjær and with these numbers and qualities, it could be argued he is the most like for like replacement for the Dane, who is also considered an 'old-school' defender.
Bremer is not only defensively good but also has a good understanding of the game. He reads the game well and has good positioning sense which has helped him intercept the balls frequently. Another added benefit is that he seems to have also been blessed with those naturally gifted Brazilian dribbling skills as he boasts decent enough ball-skills to escape the press the of the opponent.
Lastly on his list of strengths are his versatility (primarily down to Torino's previously constantly changing tactics) given he can play in a back-four as well as in a five-man or three-man defence; and not only as a centre-back but also as a left-back too – thanks to his pace and good defensive abilities.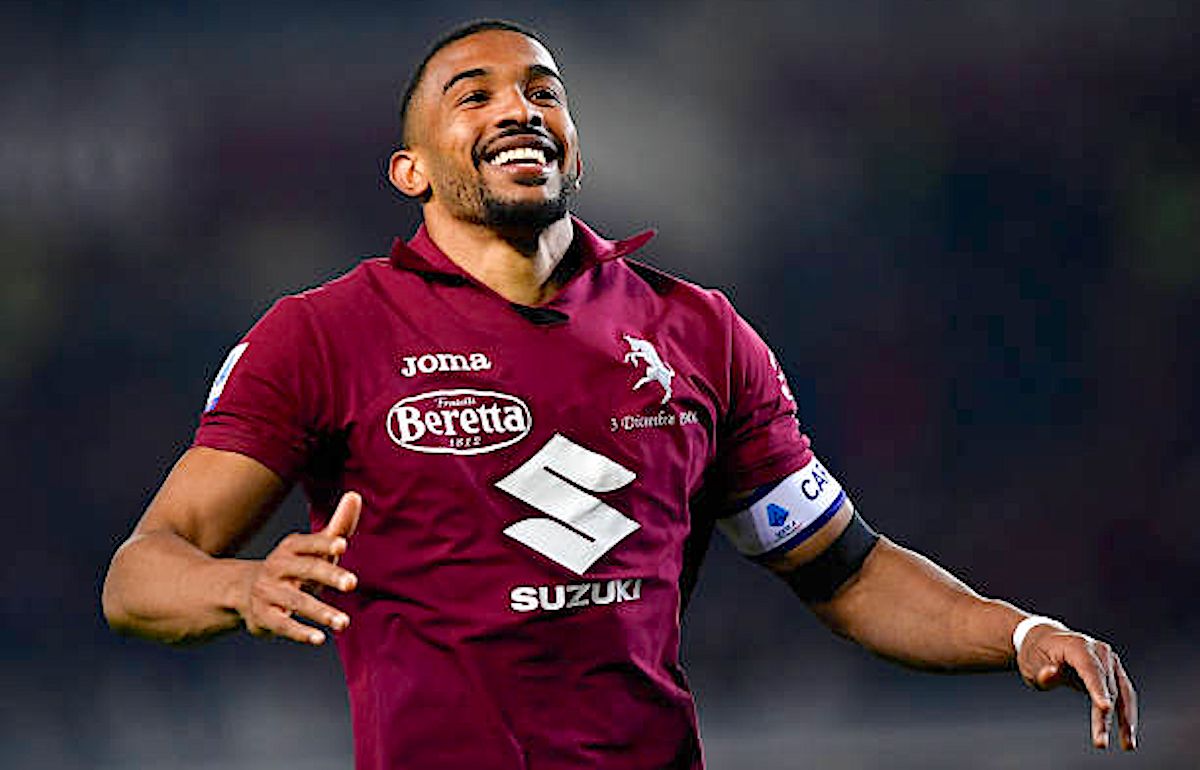 In terms of his weaknesses, he hasn't played at a 'top' club before, and as such may struggle with the pressure, and not having had any European football experience of either the UCL or Europa League it 'could' prove tricky.
In terms of his ability however, he doesn't have any glaring weaknesses, as compared to Botman for example, mainly as he is a tad older and as such, a bit further along in his development. He may not have the potential of Botman per se, but he does offer a more complete package.
The predominate downside the difficulty there will be in acquiring his services. He has been courted by many top clubs, with Chelsea, rumoured to be in pole-position to sign him and won't come cheap with the fee looking to be around €15-20m. However, this 'downside' to Bremer could also be Milan's biggest advantage. As mentioned earlier, Pobega, who is currently loaned out to Torino is very liked by Torino's head coach and it seems Torino are very keen on keeping him for longer.
Malang Sarr
Malang Sarr joined Nice at the age of six and made his for the first team with 17 under former coach Lucien Favre in the 2016/17 season. Since then, Sarr had been a regular starter and one of the key players in Nice's defence. At 21, the left-footed defender already amassed an impressive amount of 102 appearances in Ligue 1.
However, since then he has not been able to consistently perform on the high level he used to. Instead, he rather took a step backward in his development. Last season he only played 58% of all minutes and even found himself benched seven times.
He spent a season on loan at FC Porto after being picked up by Chelsea on a free transfer from Nice in the summer of 2020. This season back at Chelsea, he has only played 4 games in total, 2 of those in the UCL and the other 2 in the Premier League and EFL cup respectively, but both starting from the first whistle.
Sarr possess decent Champions League experience, but it is clear that newly appointed Chelsea boss Tuchel doesn't trust him fully yet. Because of this limited playing time, most of this analysis will refer to his time at Nice.
In his time at Nice, Sarr has played as the left centre-back in a back three, a back four and as also as a left-back. Stylistically, Sarr is very much in the mould of the modern centre-half, comfortable at carrying the ball and playing passes out from the back.
During his 2019/20 Ligue 1 campaign, Sarr averaged 60 passes and 3.5 long passes per 90 with a 90.4% passing accuracy. Sarr also completed 0.7 dribbles per 90, and while stats alone can paint an inaccurate measure of a defender's game, the eye test also backs Sarr's capabilities on the ball.
Defensively Sarr isn't quite as refined but still impressive for a player of his age. He is a proactive defender and likes to leave his defensive line to put pressure on opponents as they wait to receive the ball with back to goal. He has no trouble tracking runners and covering space left in behind by the left back as they bomb forward.
It must be noted he is more in the mould of Tomori rather than a player that can compliment to the Englishman, therefore he would be better suited alongside Romagnoli, but Tomori will not be dropped, so a layer that is more defensive minded in regard to clearances rather than recovery is the aim here.
In terms of weaknesses, there are a couple of obvious ones with Sarr. Most notably is the fact that he hasn't played regular football for a fairly long time. However, in terms of characteristics, Sarr's proactive defensive style has its drawbacks. The Frenchman's eagerness to make tackles and interceptions can sometimes result in him overcommitting to challenges and being easily beaten.
Sarr can also be prone to the occasional lapse in concentration, however both this and his aforementioned rashness aren't major issues and can be ironed out of his game with experience. Sarr also isn't amazing aerially, standing at only 6'0 doesn't compliment that also fairly short Tomori.
Overall he is an interesting option, one that if a very favourable loan with option deal with Chelsea can be worked out, it could be worth taking a chance on him.
Andreas Christensen
Next on the list and the second of the Chelsea duo featured is Andreas Christensen. The compatriot and team-mate of Kjær has really developed into an effective centre-back since joining Chelsea from Borussia Mönchengladbach back in 2015. For a few years he went under the radar as he was dipped in and out of various different Chelsea set-ups, managers and tactics.
However, under Lampard and now Tuchel, Christensen has established himself as a key part of the Blues' backline. It could also be argued that he is the most-improved Chelsea player under the German manager's reign, but his resurgence has gone under the radar due to the nature of his position and his relatively slow start. But it cannot be overlooked that ex-Milan legend Thiago Silva and his injuries have helped the Danish international get his chances of which he took very well.
Fresh off continental glory at club level, Christensen represented Denmark in the 2020 European Championship in stellar fashion – and he impressed both as a defender as well as in midfield whenever required, to help the Vikings go deeper into the competition than anybody expected them to.
Despite the hardships, it proved to be a special campaign for every Dane involved but none more so than Christensen, who netted one of the goals of the tournament against Russia, in their final group stage match that Denmark had to win in order to keep their knock-out stage hopes alive.
Christensen ranks amongst centre-backs in the top five European leagues and European competitions over the past year, Christensen attempted 68.96 passes per 90 minutes at a pass completion rate of 92.6% – ranking him in the 94th percentile.
He also played 5.80 passes under pressure and completed 52.64 carries per 90 minutes, offering a very comfortable presence at the back for club and country. Even though Christensen is not the hardest tackler one will ever see, he has a knack for sniffing out danger and often steps into midfield to intercept a loose ball.
With this in mind his primary qualities that would benefit Milan most are his anticipation and fairy respectable recovery pace. He has however, been exposed in relation to lapses in concentration and also suffering from getting into a rut mentality when in periods of somewhat bad form.
However, with the former Gladbach man refusing to sign an extension with Chelsea as of yet – and him being of a profile that would suit Tomori well – the Chelsea defender could represent a bit of a coup if Milan are able to agree a deal.
It must be considered however, even with him having a great relationship on and off the pitch already with Kjær, his wages will not be cheap. Therefore, if he is willing to take a pay cut, for an even more guaranteed role then Milan should strike before Chelsea persuade him to stay. An interesting one for sure.
Francesco Acerbi
Last on this list, and the least likely to materialise is ex-Milan man Acerbi. Having been linked recently with a San Siro return due to not being offered a renewal on his Lazio deal this could prove to be smart business, but it could also be a potential pitfall.
Acerbi was at Milan during 2012/13 when the Rossoneri were still a good side, but one where other established centre-backs were prevalent, and as such Acerbi couldn't break in. Moreover, this was also the time right before Milan started to capitulate, and bad decisions were made, including shipping him off Acerbi to Genoa.
It wasn't until he was at Lazio – after a spell at Sassuolo – that he really came into his own, he has now been at the Rome club for over 3 seasons. Acerbi is very similar to Romagnoli, in the sense that he is quite slow and relies on positioning to defend. This wouldn't be bad necessarily as a partner to Tomori, but with Acerbi being 33 it does not represent a long-term replacement, which is really needed here as Kjær himself is no 'spring chicken' at 32, this signing would be a pure stopgap.
In terms of his qualities, Acerbi is a powerful and athletic centre-back who tends not to dive into tackles, he reads the game very well and looks to intercept the ball first. His stamina and natural fitness add to his dependability and regularly features in 40+ games in a single season, which is a valuable asset for any manager to have specially Pioli who is plagued with injuries.
He is a player who is incredibly strong in the air, standing in a 6ft3 frame, which is useful against any opposition who uses a target-man upfront. He also has a diverse passing range, as he is regularly looking to push the ball forwards with a long-ball or two.
He does, however, have much more experience playing in a back three rather than a back four, which could be concerning see as Pioli deploys the 4-2-3-1. In regard to his downfalls, as mentioned briefly just above, he is a tad slow and is very much a defender of the Romagnoli mould, but it is predominately his age, Acerbi is a perfectly serviceable centre-back, but with Milan's intense press a player that has a bit more energy and attacking minded passages of play would suit far better.
Lastly, even though the amount Lazio are rumoured to want is only around €5m Euros – this transfer would go against everything Elliott and the Milan Management have been trying to achieve with young, profitable players. Therefore, unless Maldini & co. are really desperate and are unable to secure any of the other players on this list, would Acerbi then be a worthwhile pick-up?
---
READ MORE: Major indicators are imminent regarding Elliott's ambitions for Milan