Thanks to their participation in the 2021/22 edition of the Champions League, AC Milan collected a total of €45m in revenue. This season, having got out of the group stage, that figure should be even higher. 
Milan made their return to the big competition last season and although they finished last in their group, it was a necessary experience for the Rossoneri. And that experience also generated good revenue, as revealed by Calcio e Finanza.
In total, the Rossoneri collected just over €45m for their campaign. They got €15m just for qualifying as well as an additional €17m for their historical ranking. In the picture below, you can see the full details.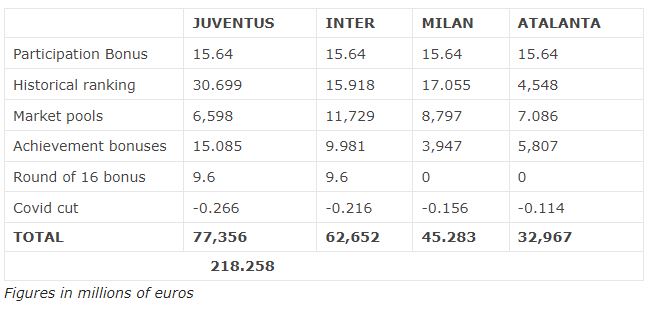 As said, since Milan have made it through to the Round of 16 this season, they can expect around €10m more. And the results they got in the group stage will also generate some more money in the 'achievement bonuses' (just one win last season).