Some interesting figures have emerged which show just how AC Milan's revival from a commercial standpoint has picked up pace.
The Swiss Ramble have put together a study of Milan's accounts for the 2021-22 year, starting with a look at how the commercial revenue rose €10m (10%) from €94m to €104m. This is made up of sponsorship (€58m), commercial & royalties (€25m) and other income (€21m), with most of the growth due to higher merchandising sales.
Milan's commercial revenue has sharply risen from the €77m they made in 2020, however it is still €3m lower than the €107m they made in 2016, while Juventus an Inter were up €97m and €49m respectively in their accounts.
That is why the Rossoneri's €104m commercial income pales in comparison to the €200m that Juve make and is quite far behind Inter's €126m, but is ahead of Roma's €53m, Fiorentina's €52m and Napoli's €51m.
In terms of comparing with the top clubs in Europe, Bayern Munich, PSG, Real Madrid and Manchester City all generated more than €300m in 2020-21 showing the gap to the elite.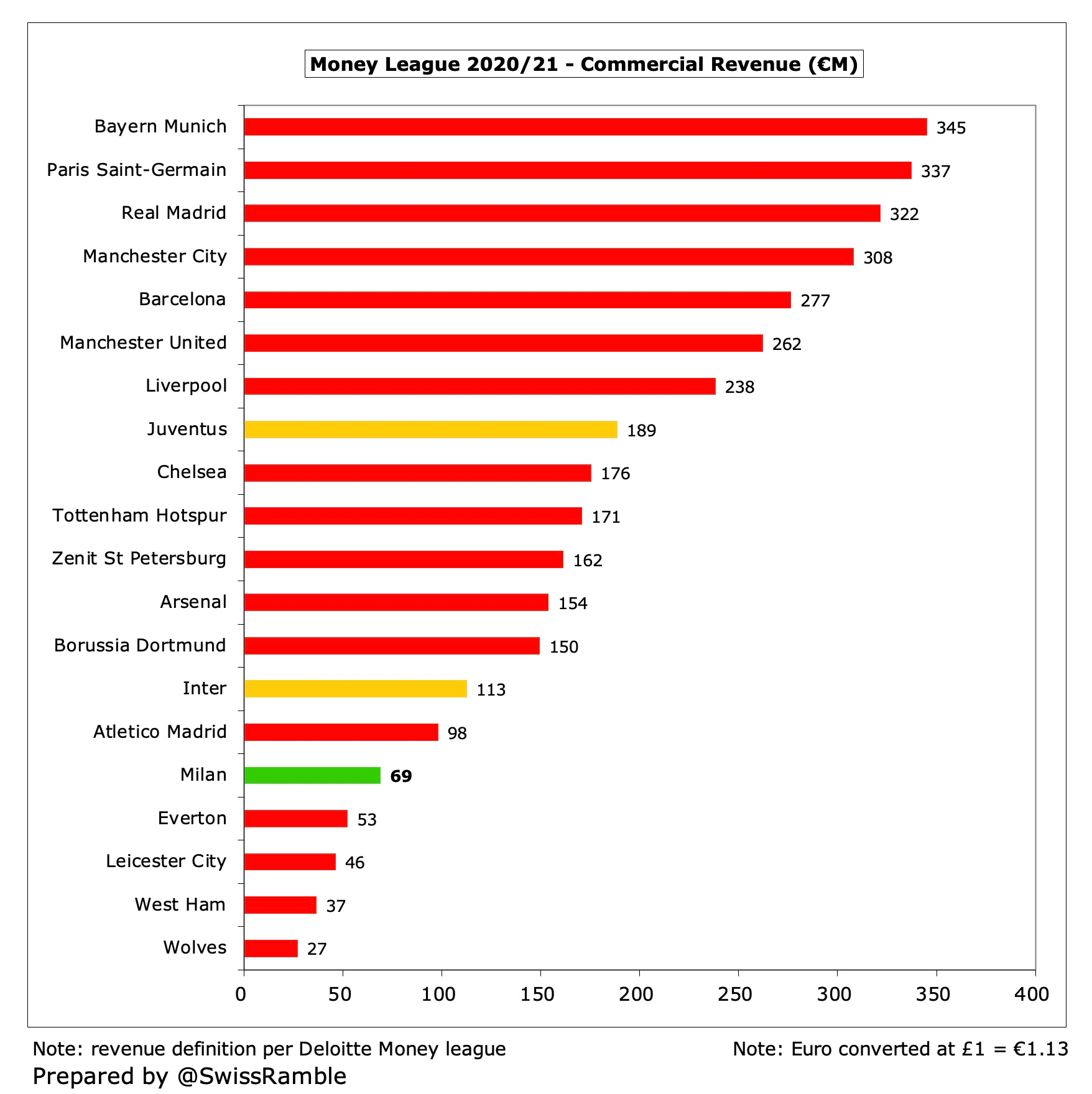 Looking at shirt sponsorship, Milan received €15m from their Emirates deal in 2021-22, while Juventus got €52.5m and Inter €29m. It was even less than Fiorentina's €26m (Mediacom) and Sassuolo's €18m (Mapei), but both of those are sponsorships associated with their owners.
However, Milan have recently signed a new deal with Emirates which will see the amount they receive doubled to €30m, and PUMA have also agreed a new deal which includes naming rights for the training centre and will go from €15m to €30m.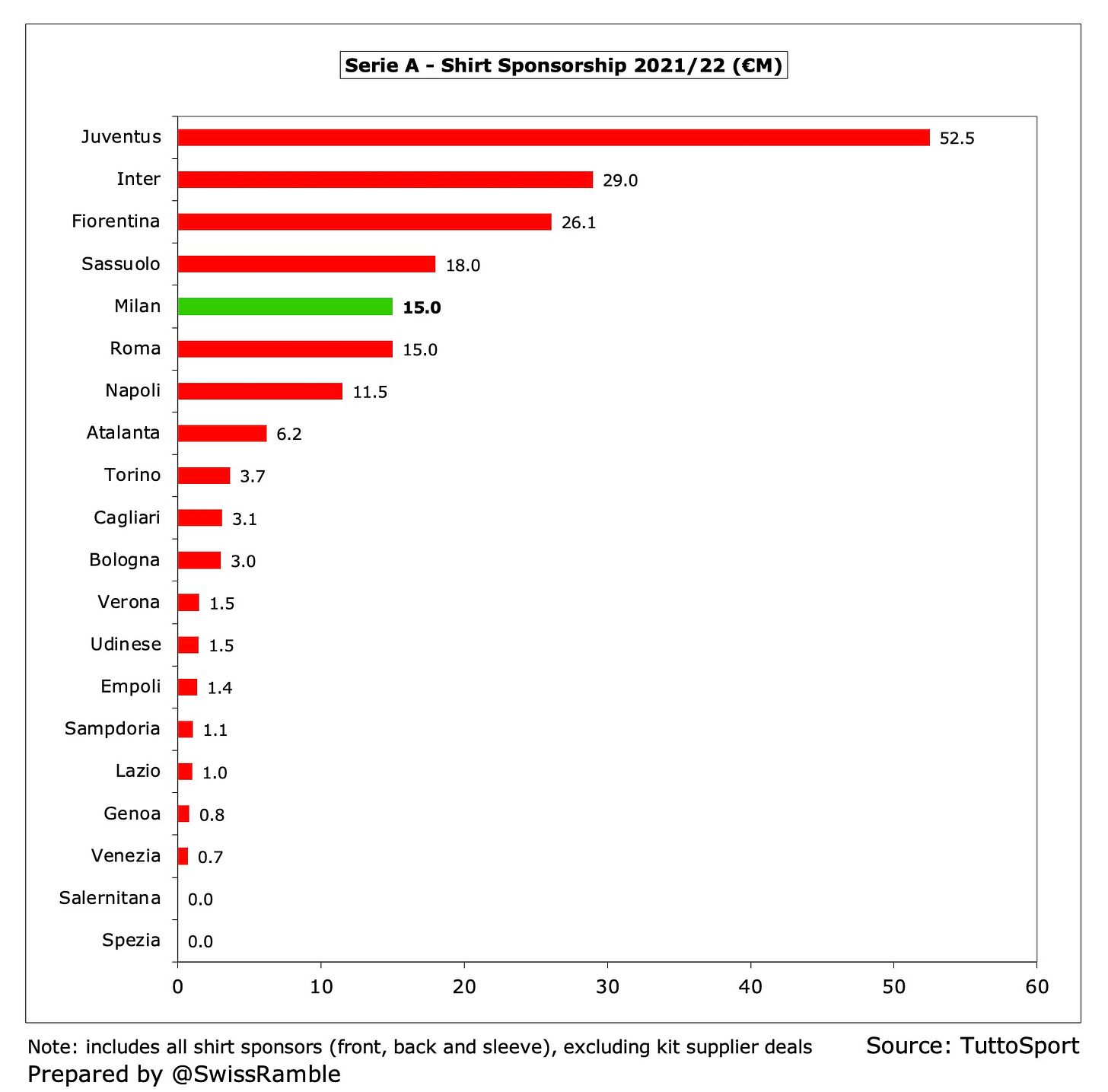 A back-of-shirt deal with Wefox was signed for €7m and sleeve sponsorship with cryptocurrency firm BitMEX for €5m was also agreed.