AC Milan head coach Stefano Pioli has a few possibilities when it comes to constructing his midfield in the absence of Franck Kessie and Ismael Bennacer, who will leave for AFCON.
This morning's edition of La Gazzetta dello Sport examines three different hypotheses for Pioli to look at while the Ivorian and the Algerian are away for a few crucial games from early January into February. They start with the familiar 4-2-3-1 formation and perhaps the most obvious idea which is a double pivot of Sandro Tonali and Tiemoue Bakayoko, the players most suited for the role.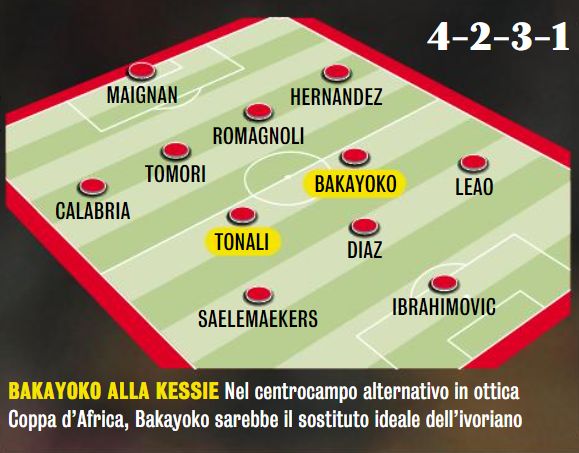 However, one alteration that we have already seen in the early part of this season when there were injuries to deal with involved Rade Krunic playing alongside Tonali in the pivot, and that will also be an idea for Pioli.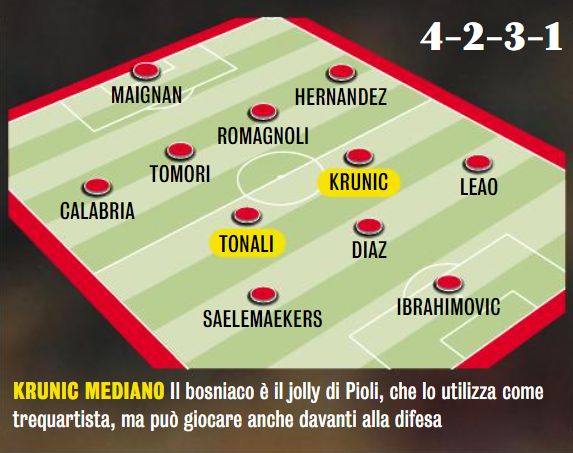 Finally, La Gazzetta puts forward the notion that a switch to a 4-3-3 could occur with Tonali in the middle, Krunic as the LCM and Florenzi or Saelemaekers as a mezzala on the right prong.