AC Milan have improved their position on UEFA's Club Coefficient list thanks to their impressive run in the Champions League last season. However, the Rossoneri still have a long way to go. 
As confirmed by UEFA, Milan are up four positions from 37 to 33 for this year's edition of the Club Coefficient ranking, with a score of 43k. The list is updated each year by UEFA and is based on the last five seasons, more specifically on performances on a European level.
Milan have only just returned to the Champions League on a consistent basis and last season's run in the competition has certainly helped them a lot. However, they are still behind five league rivals: Atalanta (25th place, 53k), Napoli (18, 63k), Juventus (10, 80k), Roma (9, 80k) and Inter (8, 81k).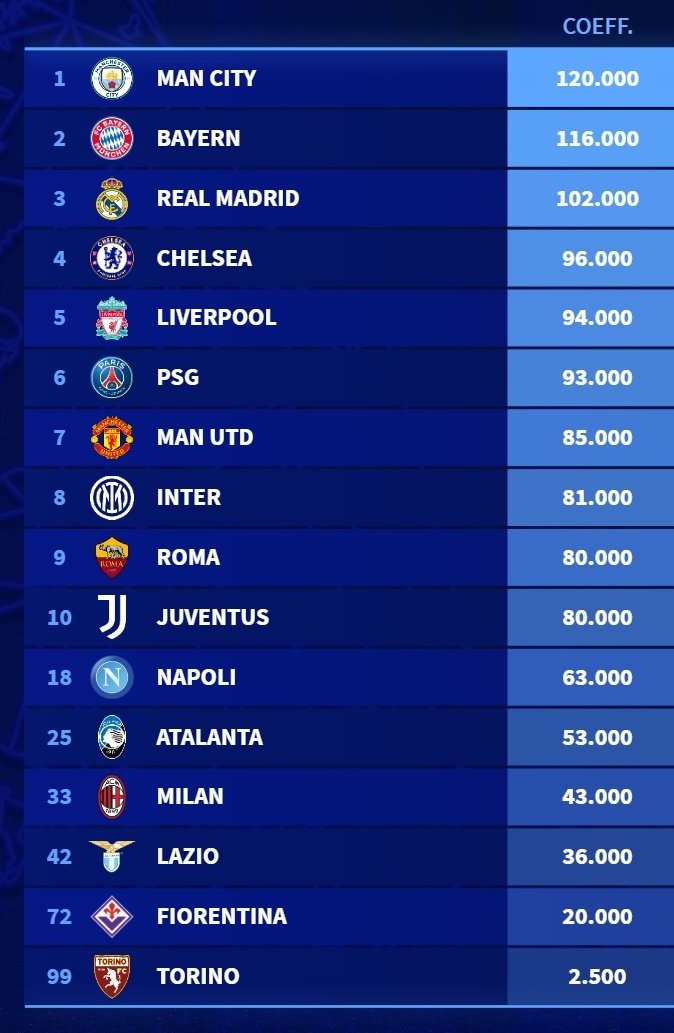 As said, the Rossoneri have only just regained stability after the so-called 'banter era' and it will take a few seasons for them to get the score up. Hopefully, Stefano Pioli's men will go far this season too.