Do you know the story of when AC Milan went behind the Soviet Union's famous "Iron Curtain"? Our partners MilanLegends.com recall the trip.
To celebrate their scudetto of season 1954/1955 the Rossoneri had organized a friendly with the Honved Hungarians of Puskas and Kocsis.
As Milan won 3-2 the team would go on to celebrate their championship with a series of other friendly matches beyond the so called "Iron Curtain."
Rizzoli was a man that took everything seriously especially his Milan, therefore between the 7th and 11th of July of that same year, he had the team travel over to the Soviet Union to play with Moscow's teams, FC Dynamo and FC Spartak.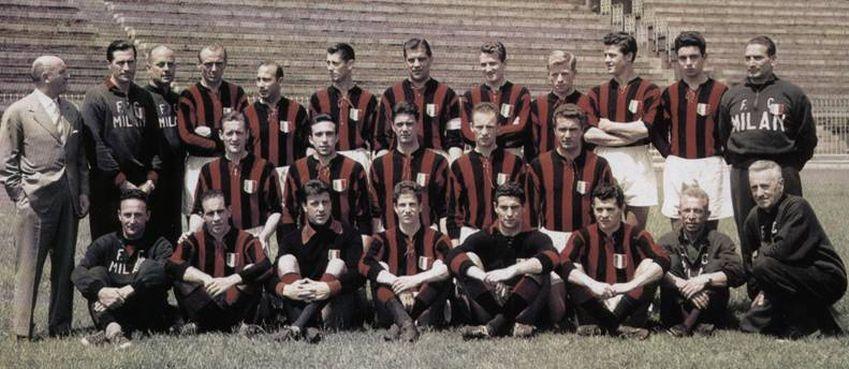 The results for the Rossoneri were mixed; they won their first game against Dynamo 4-2, but the second resulted in a 3-0 defeat at the hands of a strong Spartak side.
National newspapers began to talk about the beginnings of a collaboration between Italy and the Soviet Union, mainly because Moscow had given a warm welcome to Italy as they joined the United Nations the very year of Milan's fifth scudetto.
It was considered a sort of ball game diplomacy, way older than the one that ping pong that was brought about in the seventies between the US and China.
The success of Milan's tour was huge, and the Soviets welcomed the Italian players gratefully and with open arms. Their first encounter at the games brought on 80,000 spectators, among them the Italian Ambassador to Moscow, Mario Di Stefano.
Visit MilanLegends for more AC Milan stories