A global sport like football is constantly analysed and evaluated by executives, bureaucrats, experts and even fans. Fans talk about players, playing skills, coaching, tactics, training and eventually the results obtained by their clubs.
But as Jose Mourinho explained in one of his stints as a panel expert for Sky Sports, the fans only see the icing and cherry on top of the cake. There are hours and hours of work that goes into the preparation of players to play week in week out and very often the medical team could be described as a very "underrated" part of these preparations.
Very often, the season of a club could be affected by injury to their key player and it could even mean they miss out silverware, so physical assessment of players is pivotal for the club.
Milan were a pioneer in the field of sports medicine. The now world-famous Milan Lab extended the career of many players well into the 40's and helped Milan to a lot of silverware with its innovative methods.
In this article, we will look at the now famous Milan Lab, the brains behind Milan Lab and its decline in the last decade.
Birth of Milan Lab
Milan spent a massive €30million in the 2000 January transfer window on Fernando Redondo, the creative genius of Real Madrid. The Argentinian player was nicknamed El Prinicpe by Madrid fans and had helped the club to two UEFA Champions League titles.
A regista with pace and style, Redondo was at the peak of his career when Milan shelled out such a big sum. Madrid fans protested the sale but the deal was already concluded.
But it didn't take long for it all to fall apart as Redondo injured himself while walking on a treadmill. It took Milan fans a total of 837 days to see him again. Milan's €30m went down the drain and they never wanted it to happen again.
Back in the 1980's Legendary Ukranian coach Valeriy Lobanovskyi teamed up with chiropractor Anatoly Zelenstov (doctors who specialise in muscle treatment) to analyse players physically and conduct various scientific tests and analysis to ensure players were fit for Lobanovskyi's intense football. Milan decided to take the same route by investing in sports medicine.
Meerrseman and success on and off the pitch
To successfully duplicate Dynamo Kyiv's work Milan needed a doctor who could successfully reproduce the exploits of Zelenstov. Milan found such a doctor in Jean-Pierre Meerrseman, a Belgian who also had specialised in psychology and Kinesiology (scientific study of human or non-human body movement).
He was also doctor used to unconventional methods and defying medical practices and with his help, they started the famous Milan lab in 2002 – a centre which had cutting edge technology to predict and manage players injuries.
As the saying goes "Prevention is better than cure", and the motto of Milan Lab was to be ahead of the times by scientifically analysing samples and preventing injuries.
This was done through a very intricate system of data collection and algorithms. Every 15 days players were tested with various physical exercises and this data was analysed by doctors and mathematicians. This data through various formulas developed by software engineers in partnership with Microsoft helped prevent injuries.
"You could do an analysis of a simple jump, put it into the system and predict with a 70 per cent accuracy whether the player is going to get hurt or not," Meersseman said.
He also used data science to have a complete analysis from every possible angle instead of individual inputs from each specialists.  By 2013, Milan Lab had performed 1.2 million physical tests on Milan players. If players were injured, they were given special care under Meersseman's watch.
A famous anecdote of his prowess was one of his very first cases after being appointed at Milan. Clarence Seedorf was constantly troubled by groin injuries and it has led him to decline and be written off by Inter. Meersseman conducted a thorough search of Seedorf and removed his wisdom tooth after which the pain vanished, which helped Seedorf re-invent himself and become a Rossoneri legend.
In fact Milan players were ageless under Meersseman, so much so that Maldini and Costacurta went on to play till the age of 40. The Milan squad that won the UEFA Champions league is to date the oldest ever squad to win the trophy and Maldini is the oldest captain to lift it.
Coincidentally, Meersseman's appointment clashed with that of Carlo Ancelotti's appointment as head coach of Rossoneri. Together with a mountain of talent and cutting edge technology and data science they forged a winning team. Milan between 2000 and 2010 went onto win two UEFA Champions Leagues, a Coppa Italia and a Scudetto.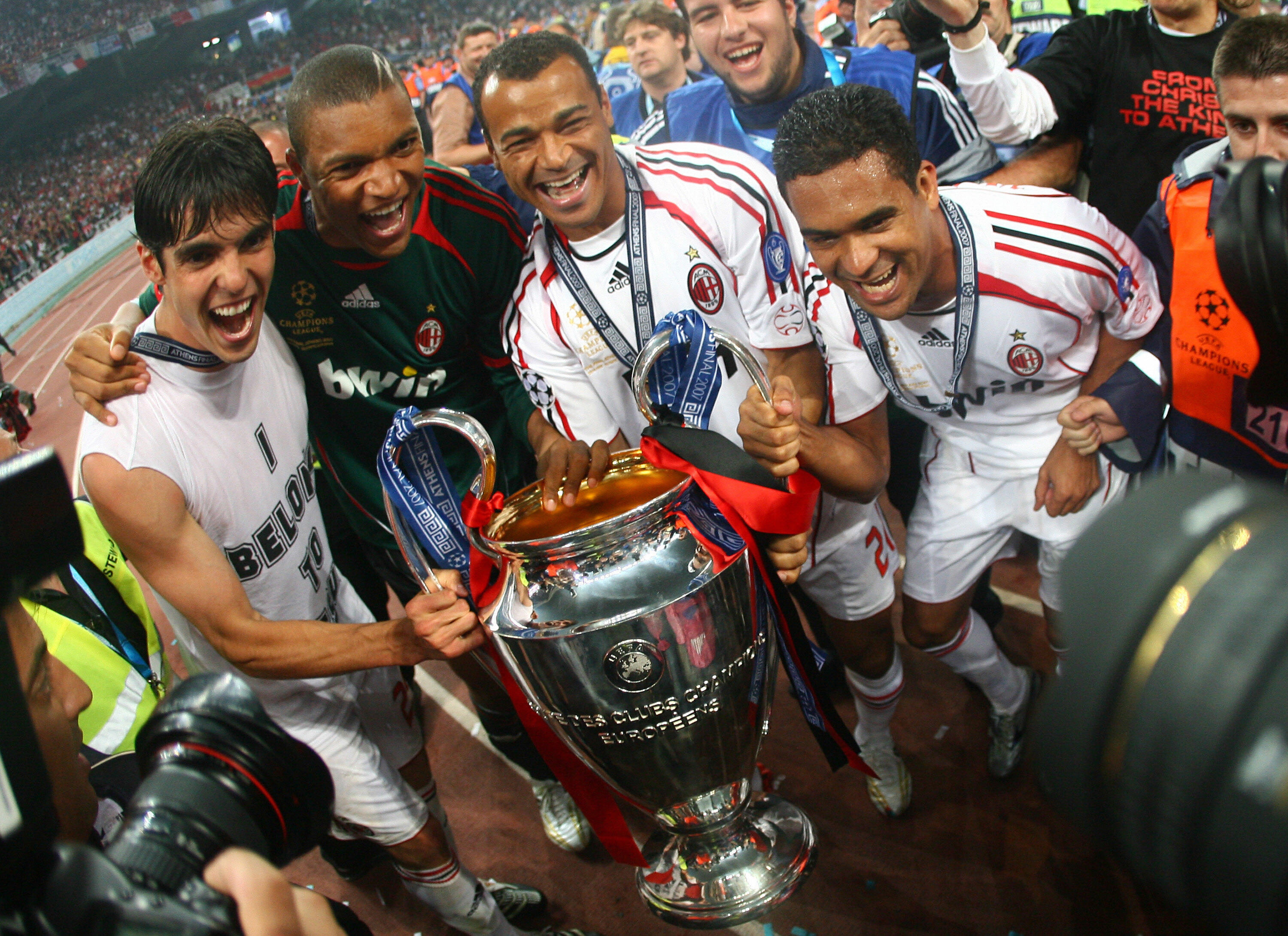 Meersseman was also given power to sign players by the top management. With his extremely analytical ability he was able to sign many players above the age of 30 at low costs since players above 30 was considered to be on the decline or close to retirement.
A famous example is Cafu who joined Milan from Roma at 32 years of age. With the help of Milan Lab, Cafu was able to give Milan five more years of top-level performances.
A equally famous anecdote would be that of David Beckham when he joined Milan on loan in 2008. Meersseman advised him that he could play until 38 and Beckham took his advice. He was always given power to veto transfers, and the most famous example is when Aly Cisshokho's transfer was cancelled at the last minute after Milan Lab found irregularities with his teeth.
Meersseman remarked: "You can drive a car without a dashboard, without any information, and that's what's happening in football. There are excellent drivers, excellent cars, but if you have your dashboard, it makes it just a little easier."
Here he spoke about how it is important to have champion players and a champion coach but with data science and analysis it give you that extra mile on pitch.
The decline
So where did it all go wrong ? The fall began when Carlo Ancelotti left Milan in 2009 to join Chelsea. Milan then invested in young Allegri and despite Allegri winning the Scudetto, Milan had already started suffering losses. This led to huge budget cuts and the Milan Lab was cancelled.
"For instance I had the players eating carbohydrates within 20 minutes after a game. Being in Italy it would be spaghetti. A cook would come in the locker room. It was a hassle to do but it worked. Then they cut it out. They cut here. They cut there. And all of a sudden it doesn't work. These days I mainly check the players when they come in and go out," Meersseman said in 2013.
Although Milan lab retains its name, it pales in comparison to the one under Meersseman's Lab. The cutting-edge technology no more exsists and Milan have suffered many more losses like that of Redondo in Conti and Caldara.
Meersseman left Milan in 2010 and works as a consultant practitioner for clients, but his work was revolutionary. One wonders what might have happened to players like Alexandre Pato and Stefan El Sharaawy if Milan Lab was still at the height of his powers.