Throughout AC Milan's games during the first world war period, half of the team carried the surname Cevenini, MilanLegends reveals.
These were obviously brothers: There was Aldo, Mario, Luigi, Cesare and Carlo.
With Luigi scoring two goals and five from Aldo, it marked seven of the eight goals that put Inter down in the final of the Coppa Mauro (a war trophy) that ended 8-1. The score marked the widest in the history of the Madonnina Derby.
The one who wore the Rossoneri shirt the most was Carlo, who was present for the Championship winning sides of the 1920s.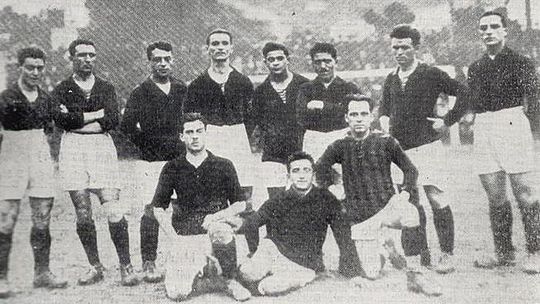 Particularly, after a spell at Inter, he came back to Milan between 1923 and 1927, during which he played sixty-eight times and scored twenty-six goals.
The most technical of the brothers however, was Aldo, the first born. He managed to gain fourty-two appearances and twenty-six goals.
However, his name is linked to the other side of Milano with the Nerazzurri, where he marked almost fifty goals in ninety games, averaging a goal every two games.
Courtesy of MilanLegends.com.