In the first of what is hopefully a long and successful series, our panel of writers here at SempreMilan discussed one of the burning issues at the club.
Since the sacking of Sinisa Mihajlovic, speculation has been rife about who his replacement would be.
Cristian Brocchi has shown he is not quite up to the task, while links to Vincenzo Montella, Eusebio Di Francesco and Manuel Pellegrini are still floating around.
With that said, here's what our writers had to say…
Oli Fisher
For me, the choice is simple. If the option is out there to go and get Manuel Pellegrini, he should be brought in as soon as possible.
It may seem surprising to say that, with his Manchester City team having just crashed out of the Champions League against Real Madrid, but ultimately he is the most qualified manager we could realistically get.
The Chilean has expressed interest briefly in managing in Italy, and has a pretty good record aside from that.
He averages over two points-per-game in the Barclays Premier League, and has won 70 of his 112 matches in charge of the Sky Blues, with a win rate of 63%.
He won the Premier League in 2013-14, the league cup the same season as well as this season, and has basically shown he can do it at the highest level. Yes he has had resources at his disposal, but an appointment like this should tempt our owners (whoever they may be) to make resources available.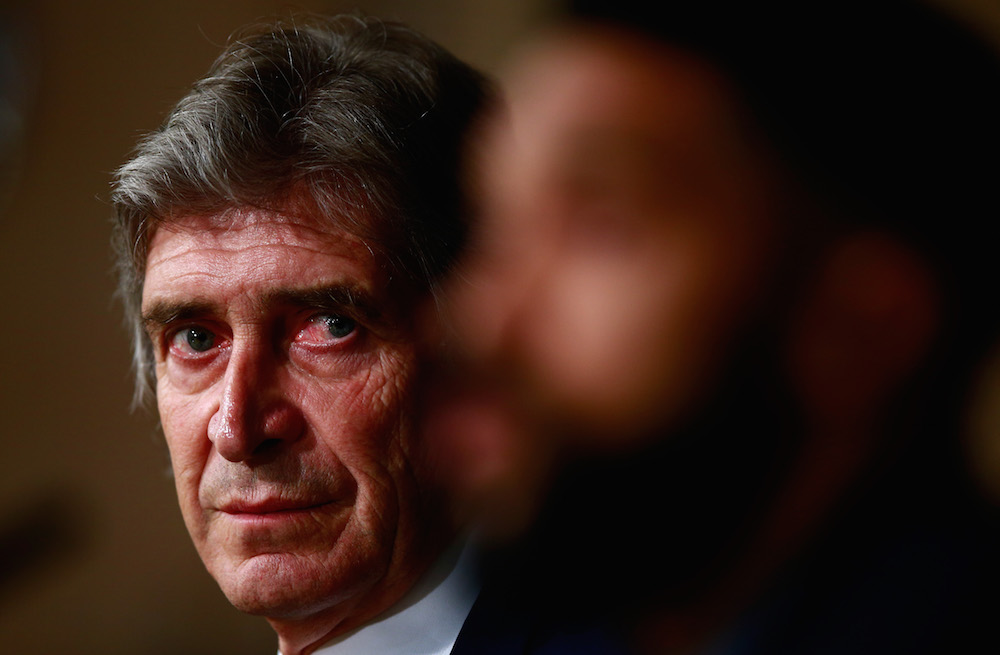 A Champions League semi-final is nothing to be sniffed at either, and the European experience Pellegrini has been able to accrue means that he should be the ideal candidate.
Special mentions for myself must go to Clarence Seedorf, who we have zero chance of tempting back after last time, and Eusebio Di Francesco, who I think could do a good job but would require time to settle that we may not have.
Isak Möller 
For me it's between two managers, Roberto Donadoni or Manuel Pellegrini, which both have shown their tactical strenght throughout the years.
However, with Donadoni constantly repeating that he'll stay at Bologna, I would certainly set all sights on Pellegrini, since his contract will expire in the summer. Cristian Brocchi is without a doubt not the long-term manager Milan need, he is not even a good short-term manager.
What Milan need is experience, not youth experience.
Pellegrini has been fantastic for both Malaga and Man City, and I think he could be the one to bring Milan back to the top, along with a good board of course. His desire to coach in the Serie A also gives me a really good feeling. That's not to say I don't want to to see Donadoni in the dugout for Milan, but looking at the situation bringing in Pellegrini would be a lot easier.
Alex Viola
I have always been against Berlusconi's decision to sack Sinisa Mihajlovic in favor of former midfielder Cristian Brocchi.
In my opinion Brocchi needs to leave as soon as possible. So, who is my idea and realistic manager for next season? I do not see this happening, but i would love to see the Serbian back on the rossoneri hotseat. I don't think he deserved the sack, and he did what was necessary to obtain results. With the current players we have, Mihajlovic realized that 4-4-2 was the only way and sixth place is the best we can do. And, he is not wrong.
With Brocchi we will lose out on Europe, and the Coppa Italia. Unfortunatly, I do not see him returning becase he is not Silvio's yes-man, like Brocchi. Also, with Berlusconi saying Mihajlovic's Milan was the most boring he has seen will result in no return. My second choice is current Manchester City coach Manuel Pellegrini. I think he would be fantastic. The Chilean has brought his current team to the Champions League semi-final this season as well as lift the English League Cup. Not to mention, he has won a Premier League title and has lifted a formly midtable Malaga side into the Champions League.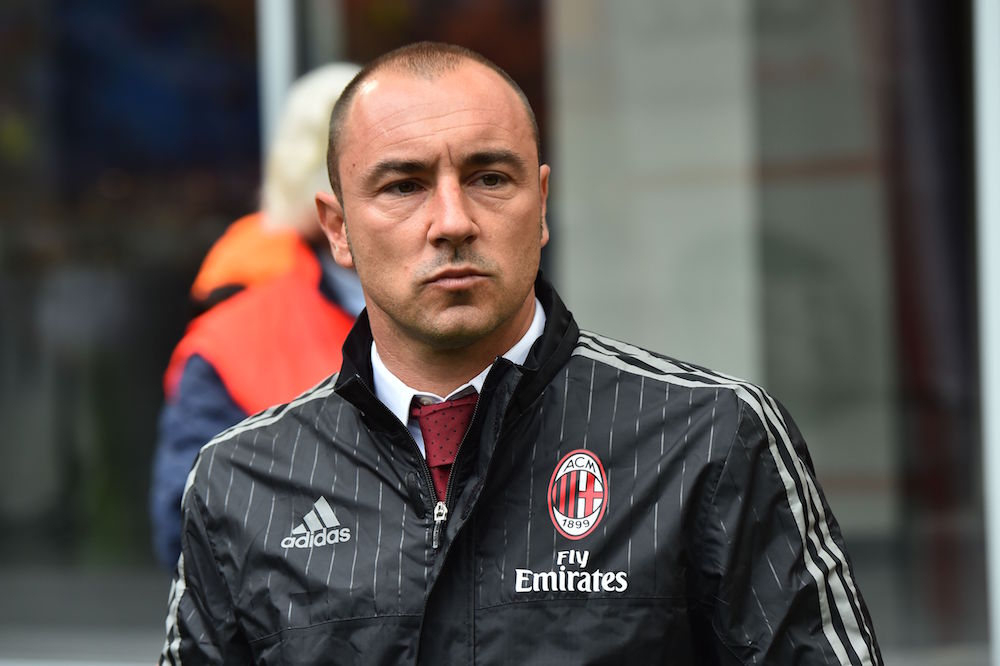 That will lead me to one of three Italian's who I'm confident will be on Milan's bench next season. They are current Sassuolo boss, Eusebio Di Francesco, Sampdoria coach Vincenzo Montella and ex-Milan player Roberto Donadoni.
The former has his Neroverdi ahead of Milan in the standings, and always finds a way to mastermind a victory over us. It helps the fact that he is constantly rumored to take over Milan, but then so again is Montella.
The Sampdoria manager, what can I say about him? I think he is the worst choice.
That is all I have to say about him. Donadoni is an interesting option, I wouldn't mind the Bologna manager. But, he is inconsistant, he took his current team from basement strugglers to sitting comfortably in midtable, but are now in a bit of a slump. His biggest manager achivement is when he took Parma to a Europa League spot. So, I would love to see Pellegrini or a Mihajlovic return, but I think it will be Donadoni.
Daniel Ferraro
The managerial situation in Milan has been downright shocking to say the least. After analysing the strengths and weaknesses of our current team, it's fair to say Mihajlović got it spot when he decided to deploy the good old 4-4-2.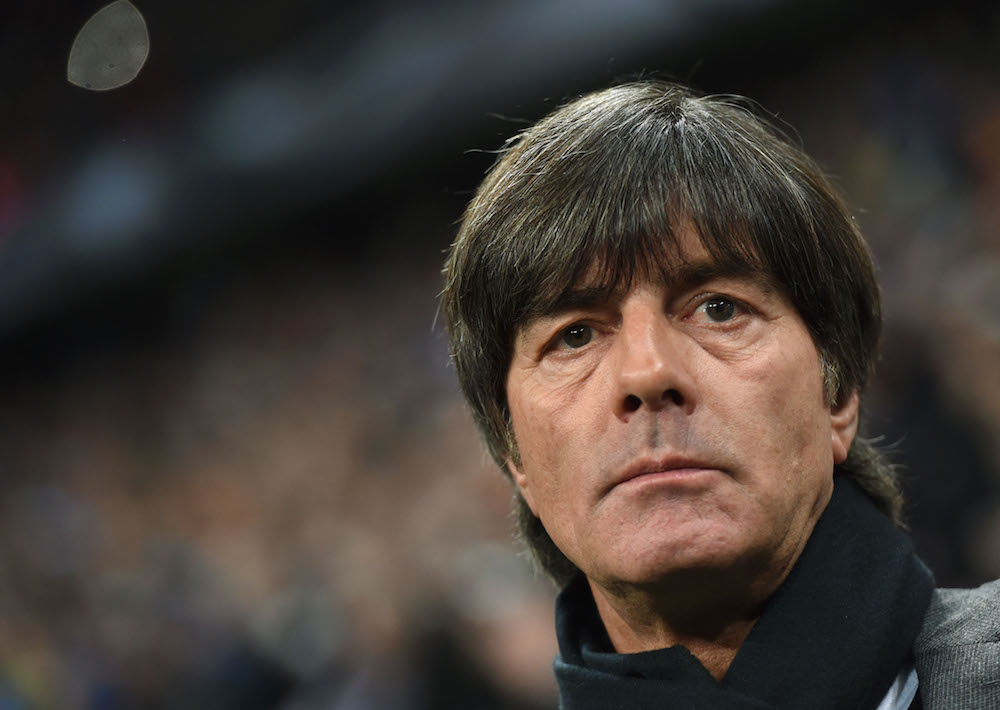 While imposing our style of play on our opposition can be a thing of pride, it also worth noting that it doesn't always yield the desired result. My ideal manager should be able to switch between playing modules with respect to the players at his disposal and the strengths/weaknesses of the opposition. This makes Joachim Löw my ideal pick. Jogi is a winner and has the reputation that can draw an extra amount of on-field concentration and respect for the jersey from our players.
It is hypocritical of Milan to appoint mangers with no record of winning major trophies and still preach about returning to the top.
While mangers like Sacchi and Sarri appear once in a generation, it's what reflecting on the calibre of managers whose teams are high up the Serie A table and draw a comprehensive conclusion to this trend.
If egos and commitments are anything to ponder on, the teams who are higher up the standings possess mangers who can motivate players to give a good return for their value. Since the departure of Carlo Ancelotti, the managers at Milan (with as slight exception to Max Allegri at his time of appointment) have been below the calibre of managers required to lead a revolution and cause a reversal of fortune for the rossoneri. Jogi can setup his team to play in diverse formations, and has worked with top players with huge ego in big tournaments with high expectations and he delivered.
While a number of off-field factors may have played a part in hindering a continuous growth of a club so grand yet so mediocre, appointing a manager like Jogi and availing him the funds and freedom to get his desired players will be key for any hope of a resurgence.
A respectable alternative to Jogi will be Sevilla's Unai Emery who has managed to keep winning trophies and stands a chance of winning two more this season. It's also worth noting how his winning percentage of home games irrespective of the opposition – a feeling milanisti will love to experience again.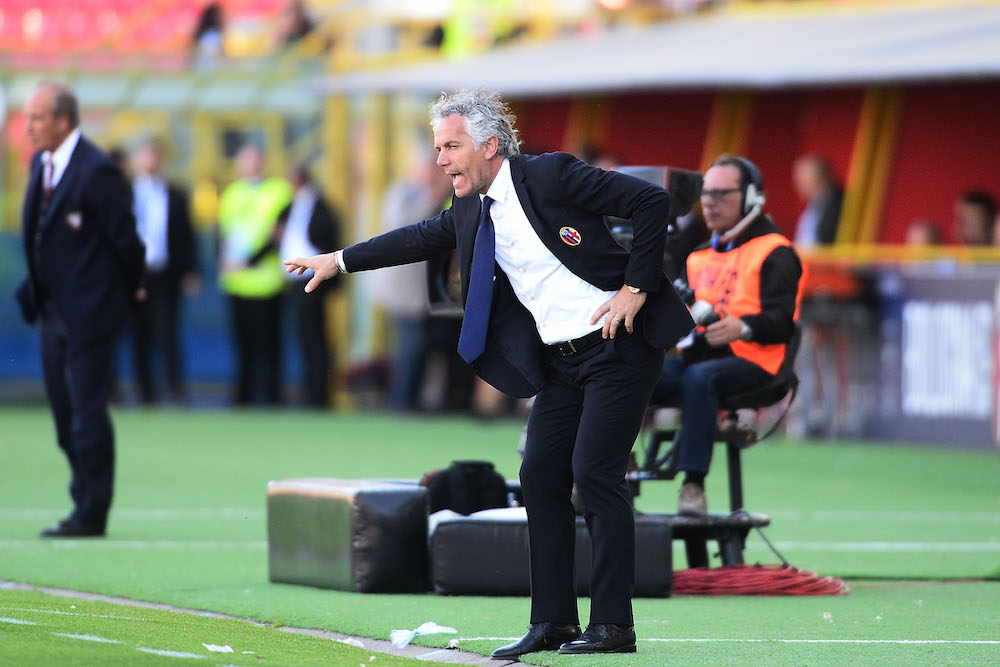 Daniel Gutman
AC Milan has largely been forced to settle for extremely inexperienced and vastly under qualified helmsmen, driving the club towards dependable mediocrity in Serie A. Currently Cristian Brocchi, who previously never directed a single professional club, is almost surely going to be the fifth coach to depart the San Siro in the last two-and-a-half years. The volatile nature of the occupation and a fading of Milan as a lucrative destination, few big-name coaches seem inclined to brave the risk.
Much like rabies sufferers develop an aversion towards water, world-class managers have strayed far from the red side of the San Siro in recent years.
This means that Milan's corporate setup must look to lesser-known navigators to guide the sinking red & black ship out of the storm. One such element is Sassuolo's charismatic manager Eusebio Di Francesco. Behind his wide-rimmed glasses and stylish scarf hides a brilliant tactical mind, one that masterminded the giant killings carried out by the Neroverdi during the first half of this season. Under his tenure at the Stadio Mapei, Sassuolo have made a serious challenge for the Europa League this term, and have fostered the talents of players like Simone Zaza, Sime Vrsaljko, and Domenico Berardi.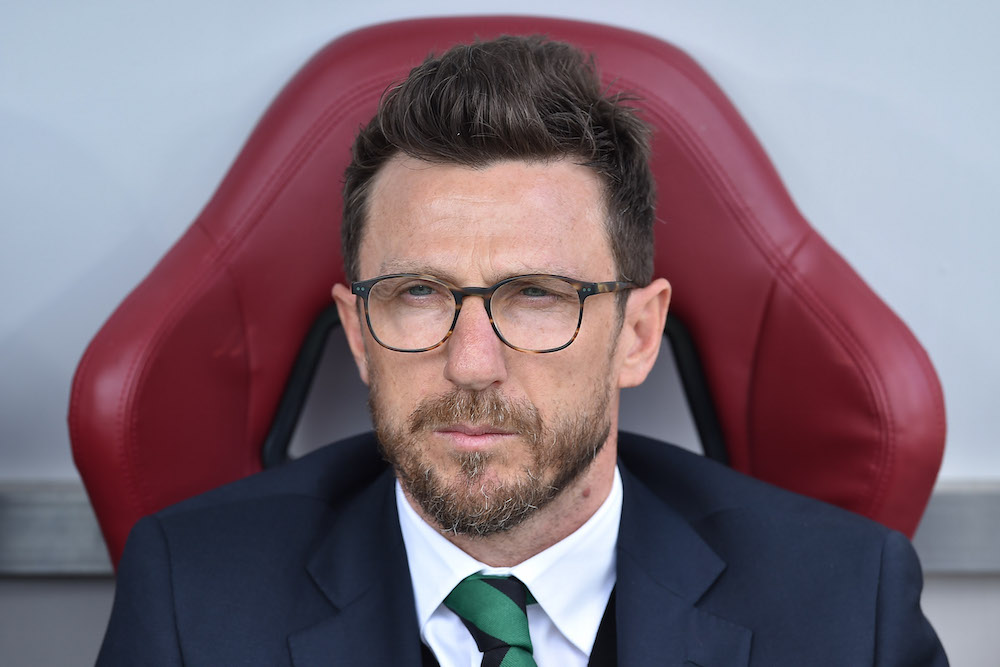 With Milan, Di Francesco's tactical astuteness and ability to work with limited resources could prove the necessary catalyst for reviving the struggling giants. If he can challenge for European competition qualification with a budget closer to that of a middle-class family than a major professional football team, given the larger cash flow of Berlusconi's Milan the 46-year-old could mold a perfect team to suit his needs. The Rossoneri may have lost the ability to attract globally renowned coaches, but as we saw with N'Golo Kante at Leicester City this season, sometimes the unknown quantities are the ones most effective.
What do you think? Do you agree with our panel? Leave your comments below!